Classifieds
Announcements
Coming Events
50th Anniversary Celebration: Saturday, October 14, 2-5pm: In celebration of Guelph Campus Ministry and Waterloo Campus Ministry, we invite those who have been connected to either ministry over the past 50 years to join together in reflecting on God's manifold ways of shaping us in relationship, calling, and Christian identity through university ministry! All are welcome to join us for our 50th Anniversary celebration, and we look forward to reconnecting with students, staff, faculty, friends, supporters, and board members. Do you have photos or memories of your time with GCM or WCM? Please share them with us at the email below! If you are interested in attending the open house, worship service, and/or ticketed dinner on Saturday, October 14th, at Water Street Church (287 Water Street, Guelph), please email hcm50th@gmail.com to RSVP.
Miscellaneous
HOME SEWER: require sewer in Fergus/Elora area for small simple project. Fabric weights vary. No clothing involved. If interested please call 519-846-2784 leaving name and return phone number.
Notices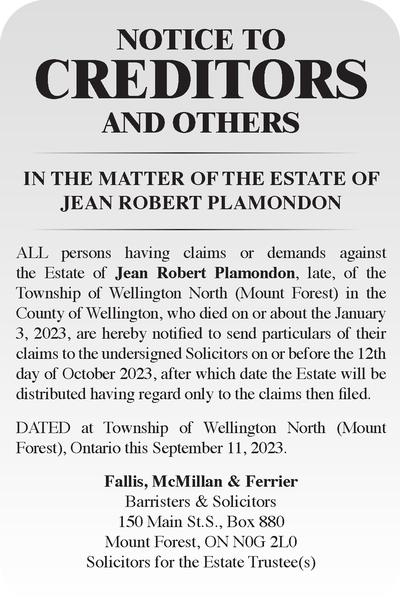 Farm and Livestock
Agriculture
MAW'S LAKEVIEW Orchard Pick Your Own Apples, Featuring Delicious MacIntosh Apples and Empires Apples available Thanksgiving Weekend. We are located at 4415 County Road 8, Prince Edward, Ontario (Beside Fifth Town Cheese) *Saturday and Sunday Only 10 am to 4 pm September 23rd to October 15th, 2023 For more info: Contact 613-296-1713.
NOW IS the time to contact Bauman Sawmill Inc. to line up Woodlot Management for the coming season. Registered Professional Forester, Skidsteer Harvesting. We also do Ash Salvage. Call/Text 519-571-5211 Joe Bauman.
Farm Equipment
FLEURY BISSELL Implements Collection for sale. Complete with signs. Includes: 2-furrow tractor plow, 7ft. double disc, 8ft. cultivator, 2-walking plows, 3-oat grinders, 1 with new hopper. Everything has been repainted except for cultivator. Also for sale- 1956 Model D McKee shredder harvester and wagon unloader with pipes. Please contact Doug McLean, 519-580-8536. Note: Everything will be for sale at Floradale Antique Auction, Sept.30th if not sold in advance.
TRACTORS FOR Sale: John Deere 4440 with 158 Loader, Fork attachment & Bucket. Like new rear tires. Overall good shape $34,000 obo. 1964 Fordson Super Major Diesel, 3pt Hitch 540PTO $3000 obo. 1963 Fordson Super Major Diesel with custom built forklift $2000 obo. Phone Calls Only. 519-820-1455.
KNEVERLAND BE115 6-furrow plow, #9 bottoms, 3yr.old, plowed total of 180 acres, as-new, $35,000 obo. 519-345-2636.
HOG EQUIPMENT, used/-new, at Thalen Enterprises Ltd. Call 519-291-3464 for: fans (10in.-48in.), nursery & finish feeders, flooring, plastic penning, drinkers etc. We also do renovations.
LIKE-NEW SCRAPER blade, 6ft. heavy duty, hydraulic- left or right angles. Ideal for driveways, barnyards, and snow removal. New, over $1800. Will sell for $1250. 519-658-3103
Farm Land Wanted
WANTED LAND to Rent: RJM Cattle is looking to rent land to grow corn, beans, wheat, covercrop in a 3 yr. rotation. Will apply cattle manure after wheat on long term rentals if landowner wishes. Call Randy 519-589-6800
Horses
LOOKING FOR someone with experience to help with a team of green broke Belgians. Two 1/2 days/week. Guelph area. 519-830-9081
TEAM OF black mare mules, 15H, broke to drive and ride. Also 6 month old show harness available. Please call 519-222-9999.
Livestock
M + M Livestock Wanted: Culled cows. Highest prices. Call collect 519-836-2070 Guelph or 905-852-3238 Uxbridge. Text 647-393-3948
Wanted: Old and crippled cull cows. Must be able to walk and be drug free. Cash paid. Call Dennis 519-654-7833.
CHAROLAIS BULL 3 years old, easey calfer. Contact 519-846-5485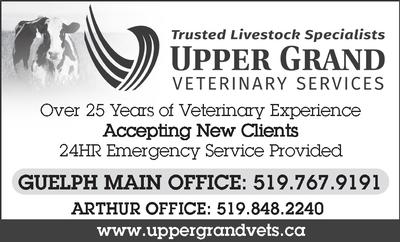 Produce For Sale
MT. FOREST Ag Auctions: Hay, straw, & firewood consignment auction every Wednesday 10am. Located east of Mount Forest @ 43853 Southgate Rd 4. 519-338-5267
HAY FOR SALE- 20 big square bales good quality mixed hay. No rain, stored inside. $65/bale or will keep until Dec.15th for $70/bale. Arkell area. 519-658-3103
HAY AND STRAW - will deliver in loads of 42-4x5, 72 big square bales. Call Reg Small 519-323-2191.
STRAW & HAY: large squares of 1st & 2nd cut hay. Straw, small squares wheat straw in bundles of 21. Call 519-575-5723
SMALL SQUARE bales of hay and straw for sale. Round and big squares also available. Call Riley, 519-321-1012.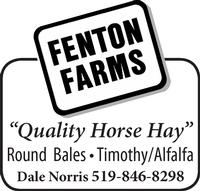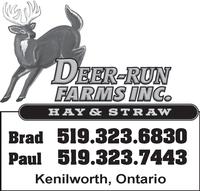 Homes' Apartments & Condos
Apt. for Rent
LARGE 2 1/2-BDRM apartment in Mount Forest available Oct. 1st. With fridge, stove, private entrance, patio. Call 519-323-4091 mornings before 9am or after 5pm.
PALMERSTON-Comfortable Retirement Living, close to downtown. 2-bedroom, non-smoking apartment. Includes: fridge, stove, dishwasher, washer, dryer, AC, private balcony, garage, private entry. Available December 1 or sooner. Call Shannon, 519-778-1769.
For Rent
ROOM FOR rent, furnished one bedroom, living room, shared bathroom, parking off street, TV/Internet included, coffee in the am, washer/dryer shared, shared front porch. Contact 519.803.4649
Homes for Rent
PALMERSTON 3-BDRM upper half of house available October 1st. Appliances included, 2 parking spaces. Mature quiet tenants preferred. No pets/no smoking. $2400 + 70% of utilities. 647-202-3093 or 905-329-3042.
Homes for Sale
PRIVATE House for sale. Keating Custom Built home, 1835 sq.ft., open concept bungalow. 108 Stanley Crescent, Elora. Please leave a message at 778-839-9055.
Items for Sale
Antiques
IRON BUCKET needs tin toys, crocks, farm primitives, mid-century good pottery, mags & cool advertising - not china or furniture. Our Playboys are in! 1960's-2004-large private collection (350). Also good comics, Lampoons. Open 7 days a week: 380 St. Andrew St. W. 10:30-5:00. Phone 519-787-8287 -answering machine. Also-Cool old embossed bottles-Soda Siphons. "Check Before Your Turf". Old maps, vintage clothing, purses, hats... Big Sale coming mid-October.
Garage Sales
BIG BARN Sale/ Yard Sale/ Silent Auction: Fri. Sept 29 & Sat. Sept 30 8am to 6pm Rain or Shine. 7447 Side Road 7 West Kenilworth. Inside big red barn. Furniture, antiques, electronics, household and garden items and much more. Additional inventory and bigger deals. Silent Auction has numerous items along with new unused welding supplies. Numerous regulators, wire, cut off wheels, electrodes and more. Welding supplies also available for purchase at deep discounts. All proceeds from the silent auction & welding items go to support North Wellington Bravehearts Special Olympics programming. Inquiries- Bill 226-821-4328 Facebook-Bill's Finds N Fixes
SATURDAY SEPT. 23, 8am-12noon. Kitchen & household items, (wok, fondues), fax machine, woodstove tools, sports equipment, shop items (tarps, pylons etc.) 131 Sideroad 19, Fergus.
Items for Sale
CONTRACTOR REPAIRS, restores, remodels, builds and jacks up farm and storage buildings, cottages, homes, etc. Also roofing, siding, doors, windows, fencing, cement work, beams, posts, timbers, framework, rafters, foundations, decks, docks installed, replaced, repaired. Brian McCurdy 519-986-1781/ 519-375-0958.
PRESSURE WASHERS- A unit to suit most every application, cold, hot and pressure cleaning detergents. Tri-Mech Inc . 519-638-2836
FIREWOOD- SEASONED hardwood. 12" or 16" lengths available. Picked up or delivered. 519-846-5010 or cell 519-575-5723.
FIREWOOD FOR SALE. Seasoned hardwood. Cut and split in 12" pieces. Delivery available. Call 519-338-5439
RETIRING: 5-6 good sewing machines. Heavy and light, upholstery/domestic. Please call 519-502-1569.
FIREWOOD LOGS for sale-tractor trailer loads, long links. Call Rick, 519-353-8167
NEW 20'FTX8.5FT enclosed utility tandem-axle trailer. Gray, new, many extra options. Move anything. Health reasons, unused. Paid, $24,730. Will sell at a loss, priced to sell, $18,000. Serious offers only. 226-972-5813, 519-502-1569
A-1 FIREWOOD - mixed hardwood, 12in. or 16in. lengths. Delivery available. $320/bush cord. Also looking for drivers. Call 519-994-6075
FIREWOOD FOR Sale: Seasoned hardwood cut and split in 12" pieces. $75/ face cord. Delivery available. Call 519-323-7816
ULTRAMATIC BED- two mattresses side-by-side. Hardwood spindle head & foot boards. No remotes. $150. 519-669-2462.
SEASONED HARDWOOD 12" lengths, $80/ face cord, Kenilworth area. Delivery available. Call 519-323-2549
SEASONED SPLIT hardwood 13 inch lengths. Pick up or delivered. 519-321-9233.
VAN TRAILERS to buy. Call Reg Small for more details, 519-323-2191.
7FT X 12FT SHEDS. Pine sides, black steel roof, plywood floor, windows and 5ft double door. $2900 ea. or $2600 kit form. Glen Martin 519-669-2350
WHITE PINE LUMBER- 1in. x 8, 10, 12in. Call for a quote. A. Rogers Sawmill, one mile east of Ennotville. 226-821-3990. Hours: 8am-12, 1-5pm.
BUZZ SAW, 30", newly sharpened, like-new condition, moves on wheels and hooks to PTO. New, over $3000, asking $2250. 519-658-3103
FIREWOOD - seasoned hardwood 12". $75/face cord. Mount Forest - Harriston area, delivery available. 519-994-4000.
FIREWOOD 12" lengths split, seasoned, stored indoors $60/cord 7591 8th Line, Drayton. 519-638-7791
SEASONED FIREWOOD, $60/face cord. Mostly hardwood. Drayton - Elmira area. 519-669-9237.
CHORE TIME red chicken feeders approximately 700 ft. Good condition. 519-504-7957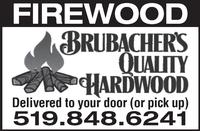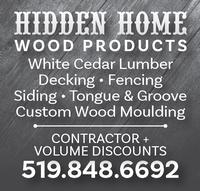 Mortgages and Financial
Private Mortgages
THE MORTGAGE PEOPLE- We do difficult mortgages. 1st, 2nd & 3rd mortgages. Residential, Commercial, Industrial, Farms & Land. Good credit, bad credit, self-employed. We will come to you. We use your equity in your home to get you approved. Mortgages are cheaper than your credit card. REVERSE MORTGAGES. No fees up front. One week to complete after everything is signed. Could be sooner! Call Don Madill #M08004349 or Nicholas Seibert #M19000535 519-743-5361 or 1-800-361-5114 (Lic#10300) www.themortgagepeople.ca
Personal Services
Cleaning Services
RESIDENTIAL CLEANING You deserve a break! You relax while I do the dirty work for you! Offering weekly, biweekly and monthly cleaning. In/Out moving cleaning. Senior's discount. Over 20 years of experience. Call/text for more information 519-830-9443 Anna
Personal Care
Offering Handy Help, odd jobs in Fergus and area. Minor repairs to almost anything, removal of unwanted items. Good help was hard to find until now. Call or Text Mike 519-362-3551
Storage
20FT SHIPPING containers for sale or rent. Also, 40FT Shipping containers for sale. Merlin Rice 519-323-1208 or 519-323-8670
INSIDE VEHICLE storage available for cars and vans. Private location north of Rockwood. 519-856-2538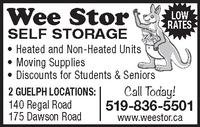 Pets
Pets for Sale
MEDIUM TRI-COLOURED Bernadoodle puppies for sale. Approx. 30-45lbs full grown. First vaccinations, de-wormed and vet checked. Ready to go. Price $750 Call 519-848-6575.
Professional Services
Custom Work
CUSTOM LIQUID and Dry manure spreading. 3-6750 Nuhn tankers and 2-450 bushel dry spreaders, load and spread. Agitators available. Ask for Jason 519-591-5416.
CUSTOM Manure handling (solid or liquid). Skidsteer service available. Barn cleaning etc. 519-831-3730.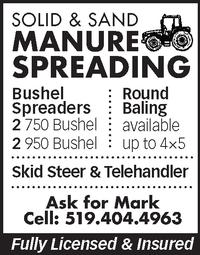 Lawn & Garden
GIB'S GARDENS Property Service: Spring cleanup, gardening, stone patios and walkways, lawn care, sodding, interior and exterior painting, garbage and brush removal, trimming, odd jobs and more! Let us take care of your property needs in our 9th season! We offer quality services at competitive rates. Call or text Matt 519-362-4896, or email gibsgardens11@outlook.com. Local, reliable, experienced.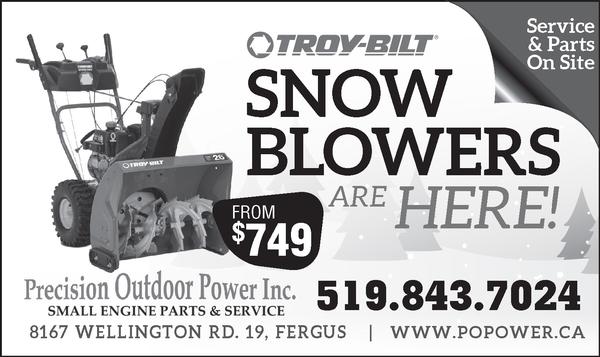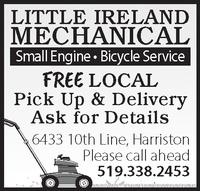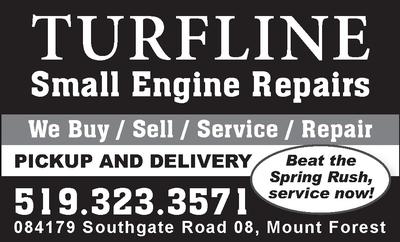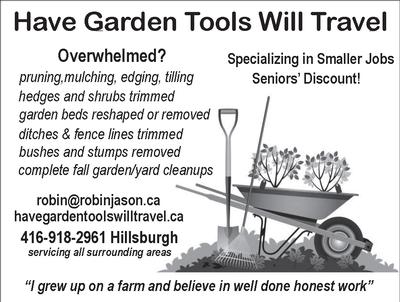 Scrap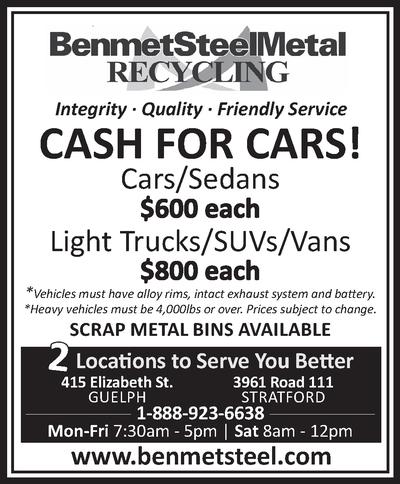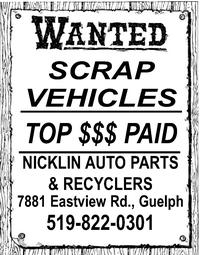 Trades and Services
GLADIATOR PRO WASH Extended summer promo alert! 10% off exterior cleaning services. Hurry, offer ends October 1st! Centre Wellington's original local exterior cleaning company is offering a 10% off discount on our five star services for a limited time. Don't miss this opportunity to give your home a fresh look! Services included in the 10% off promotion: -Window Cleaning - Gutter Cleaning - Siding Cleaning -Pressure Washing. We pride ourselves on delivering the highest quality service and exceptional customer satisfaction. Just take a moment to browse through our impressive 200+ 5-star reviews on Google to see what our happy customers have to say about our work! Servicing: Fergus, Elora, Guelph, Belwood, Erin, Mount Forest. Contact us: Call/text: 226-821-0404 Email: info@gladiatorprowash.ca
FIREWOOD PROCESSING- We cut and split firewood from your logs at your site for you. Call Tony, 519-321-1361
MARTIN WELL Drilling- Rejuvenate & clean up existing wells. Well extensions. De-commission abandoned wells. Flow tests. Pump service & water treatment. MOE certified. Call Len 519-846-9162, Jeff 519-846-1993 or Mike 519-638-8928. www.martinwelldrilling.com
FLOOR REFINISHING hardwood sanding, staining satin finish. Carpet installation. Restretch stairs, rooms and hallways. Laminate and vinyl installation. Professional work. 30 years experience. 519-369-7662
LICENSED PLUMBER- 40 years experience. All types of installations and repairs. Hot water tanks, water softeners installed. Call Ken for a free estimate, 519-831-0422.
DECK RESTORATION: new boards or repair old floor, railing or steps. Sand & stain decks. Also new decks and fencing. Call AK Contractors, 519-856-2230
RETIRED CARPENTERavailable to do small renovations and home maintenance: John ! 519-803-4888.
WETT CERTIFIED Wood & Pellet Technicians. Pellet and wood stove: sales, sweeps, diagnostics, parts, repairs, inspections & installations. Showroom featuring Harman & Enviro Pellet Stoves open by appointment. Doug Beatty & Sons, 519-848-3273
AB RENOVATIONS Basement, Bathroom and Kitchen renovations, ceramic tile, wall papering, painting, drywall, you name it. Affordable pricing. Free estimates. Fergus and surrounding area. Alan 519-787-1202 or cell 519-830-1202
RETIRED UPHOLSTERER will install pre-ordered pre-sewn car interiors. Specialized in re-doing kitchen chairs, reasonable. Elmira area. 519-502-1569 / 226-972-5813.
GREENWAY CHIMNEY: Installs, sweeping, inspections, masonry repairs. WETT certified for your safety. Call 519-820-6369.
SUMP PUMP installations & inspections. Back-up systems installed. Licensed and insured. Ken, 519-831-0422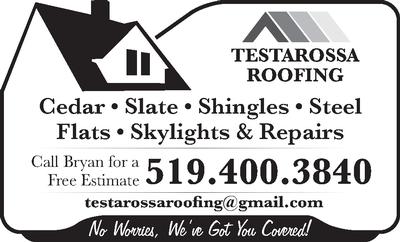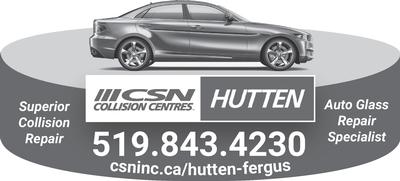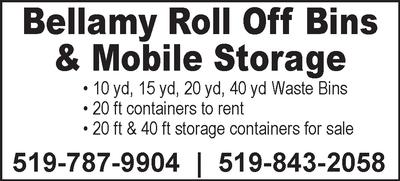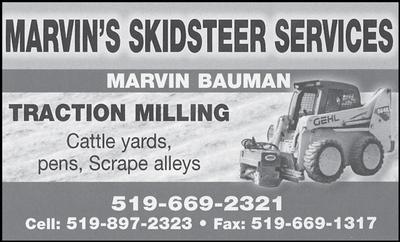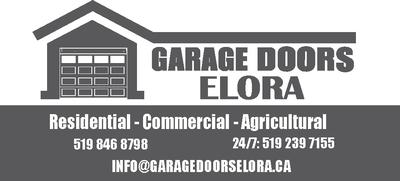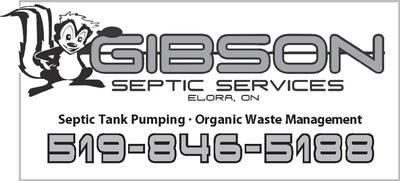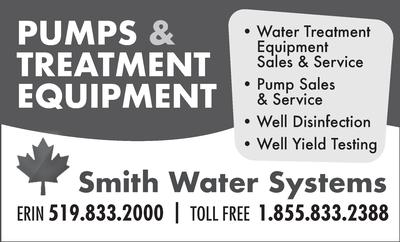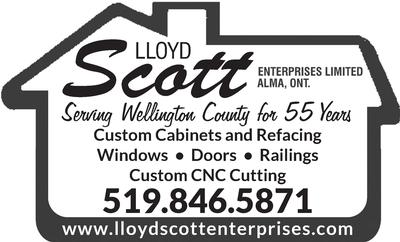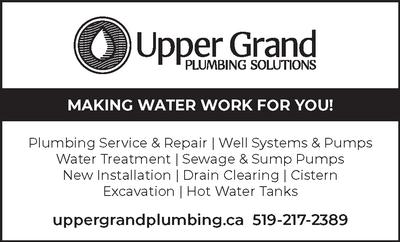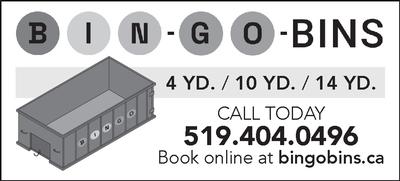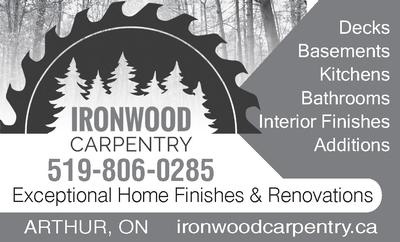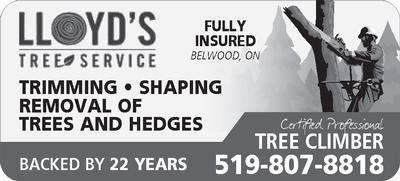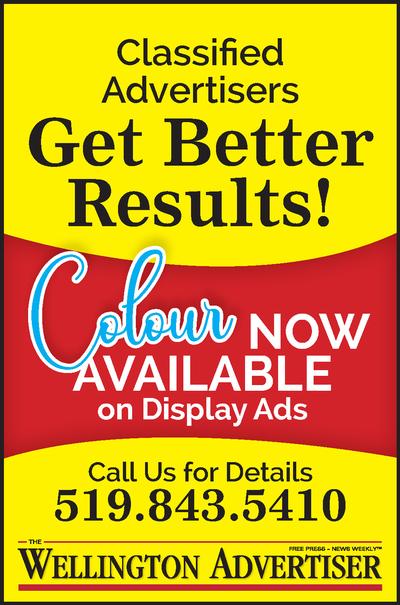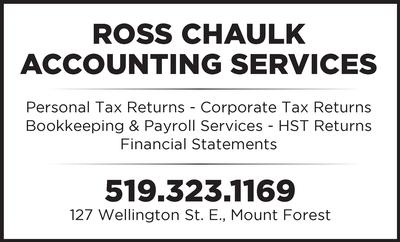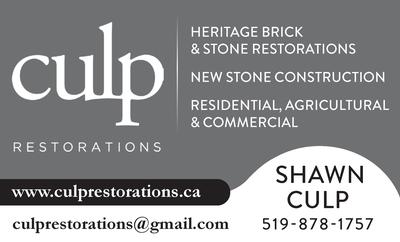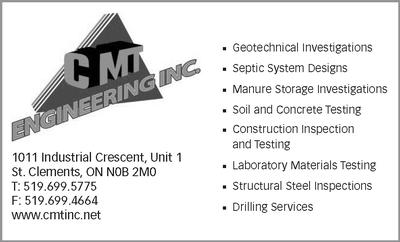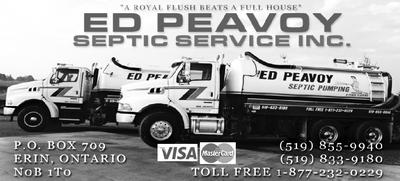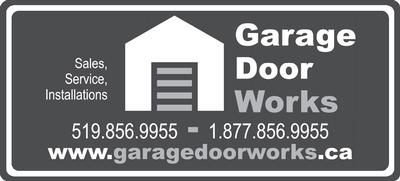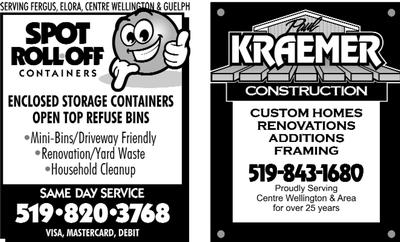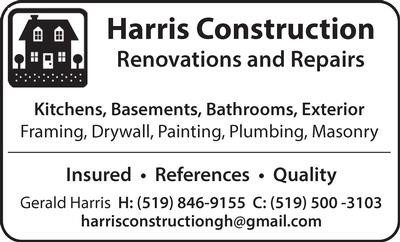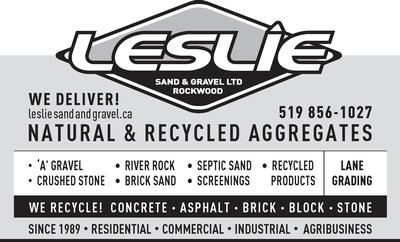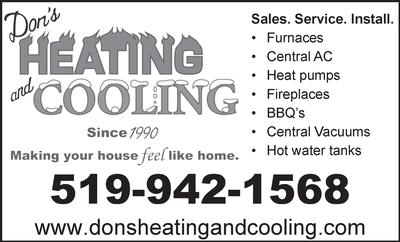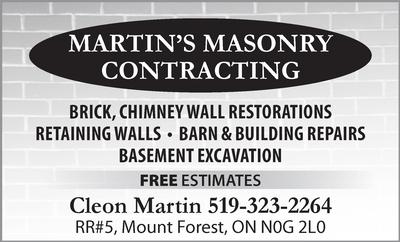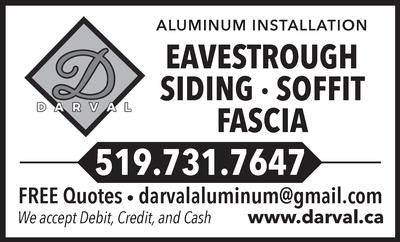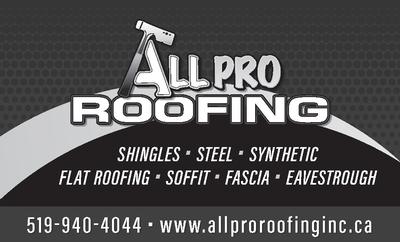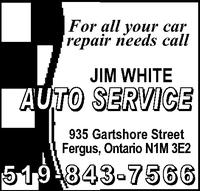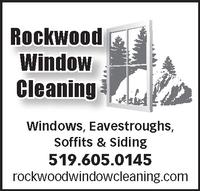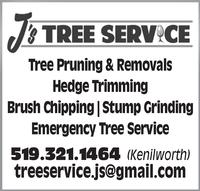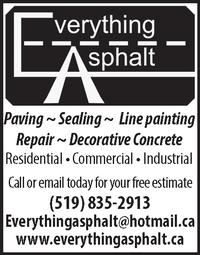 Vehicles
Cars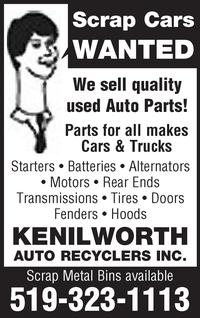 Trailer and Mobile Homes
SEASONAL SITE at Silent Valley Park- 2007 Northlander Cottager Classic (shingled/-peaked roof)- complete turn key sale. Also included is next years fees and new roof. Asking $159,900 obo. Call for more details. A must see!! 519-575-2668.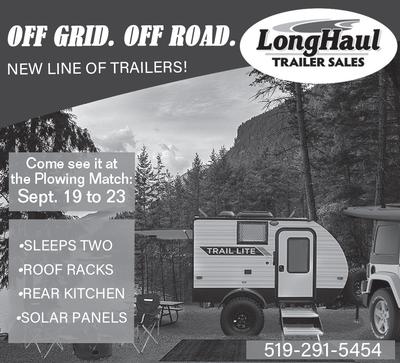 Wanted
Help Wanted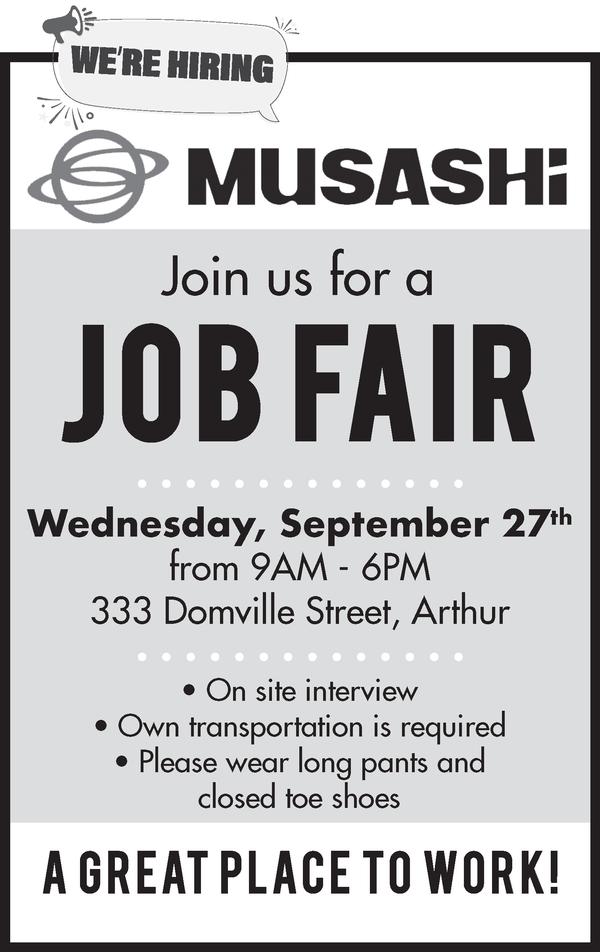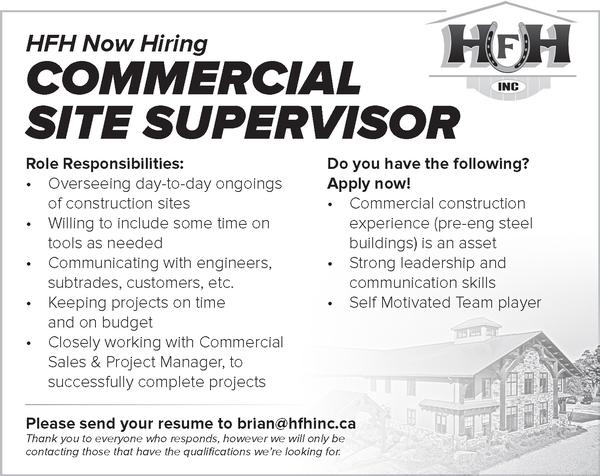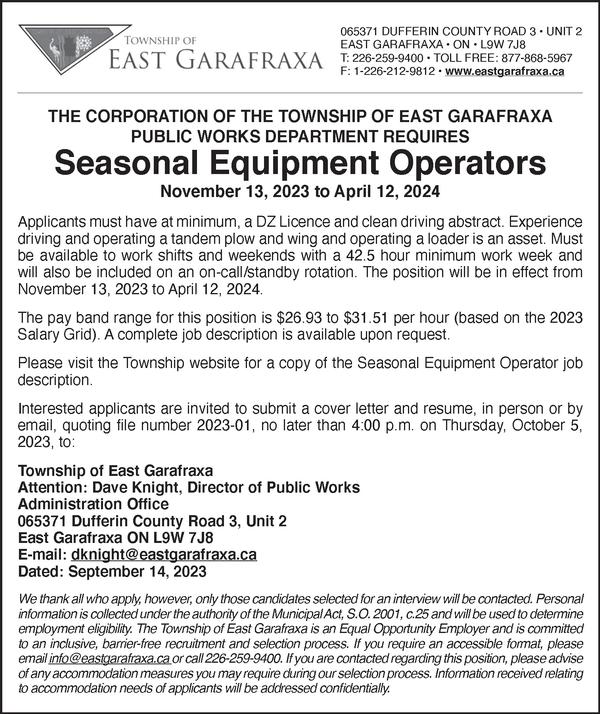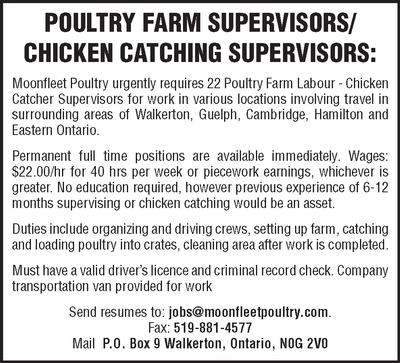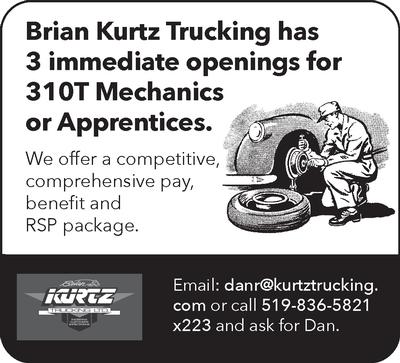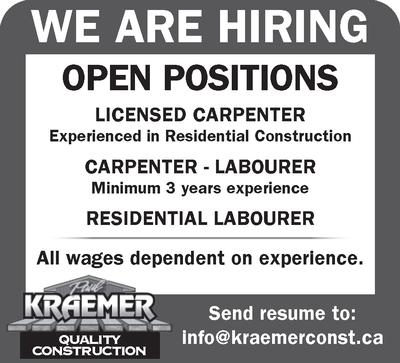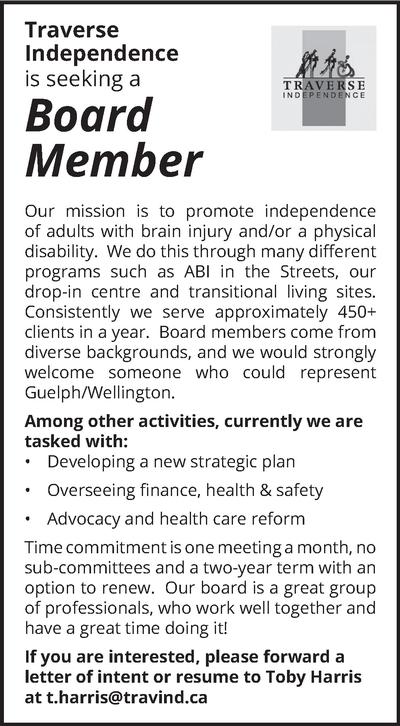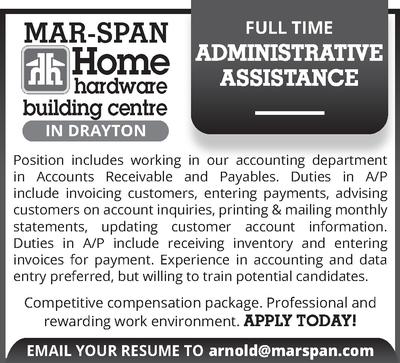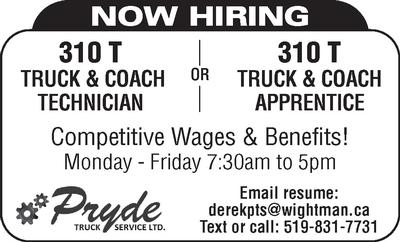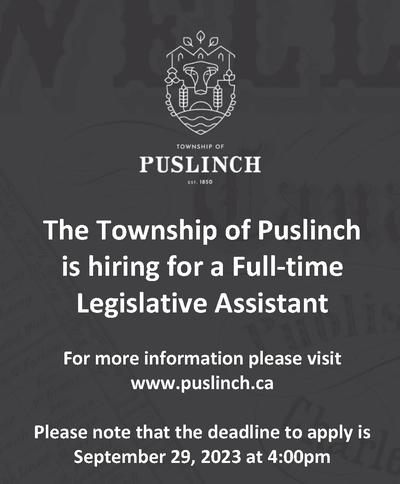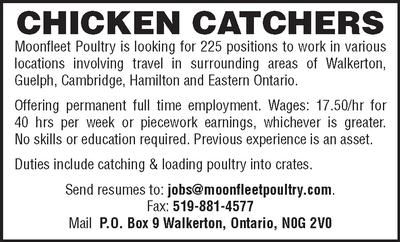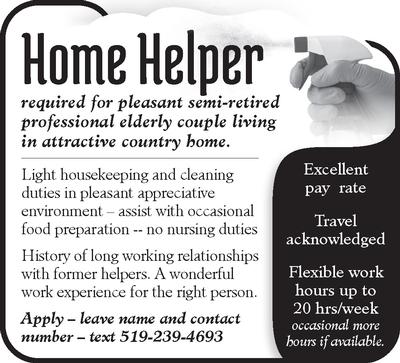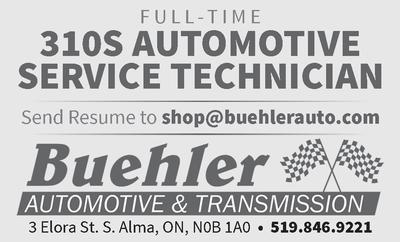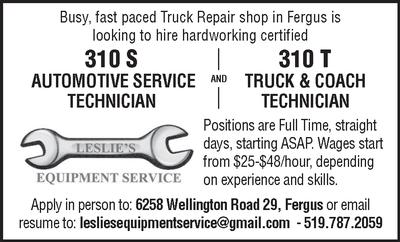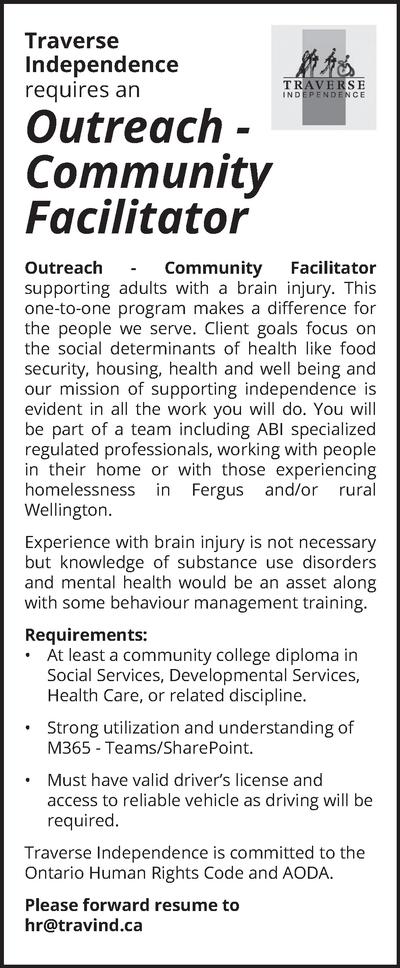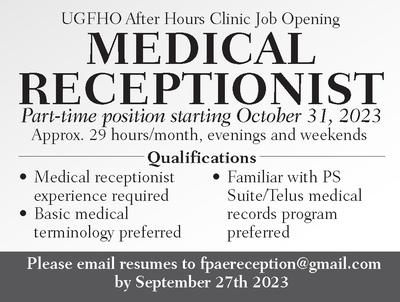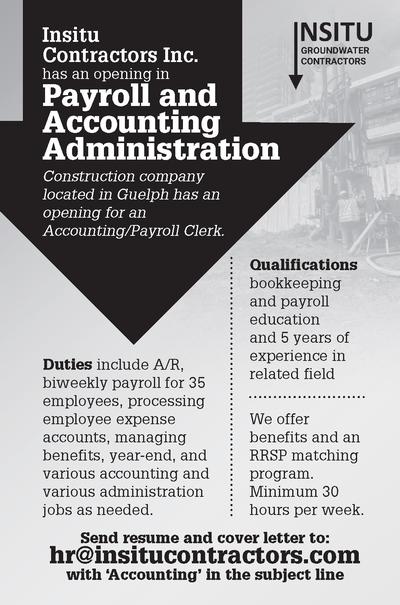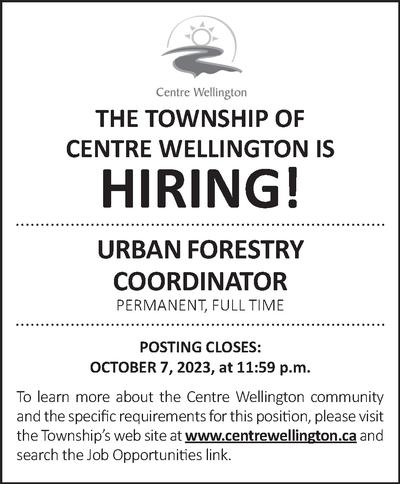 Items Wanted
WANTED-unwanted snowblowers, lawn tractors, rototillers, older farm tractors and equipment for reconditioning. Will pick up. Bob 519-400-2925 No Sunday calls.