Classifieds
Announcements
Notices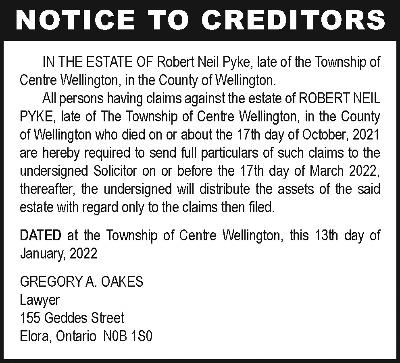 Farm and Livestock
Livestock
PULLETS ready to lay brown or white. New and used equipment. No order too small. Pullets Plus Inc. 6880 Line 86, Elmira. 519-669-2225.
M + M Livestock Wanted: Culled cows and old horses. Highest prices. Call collect 519-836-2070 Guelph or 905-852-3238 Uxbridge.
Wanted: Old and crippled cull cows. Must be able to walk and be drug free. Cash paid. Call Dennis 519-654-7833.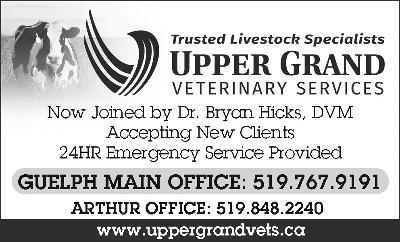 Produce For Sale
FARM FRESH CHICKEN- Grassfed, non-GMO. Whole chickens, breasts, thighs, wings, drumstricks & chicken backs. Ground chicken, burgers, sausage. Carl Brubacher, 519-323-9706/ 519-501-2604. No Sunday calls.
HAY FOR Sale - 100 4x5 1st cut, 125 4x4 2nd cut. No rain, in barn Call 519-341-3464 or 519-835-2425
HAY AND STRAW - will deliver in loads of 42-4x5, 72 big square bales. Call Reg Small 519-323-2191.
HAY- BIG squares of real good soft mixed hay. No rain. Stored inside. $75/bale, up to 6 bales, then $73/bale for additional bales; picked up or stored until needed. 519-658-3103 (Eden Mills)
STRAW & HAY: large squares of 1st & 2nd cut hay. Straw, small squares wheat straw in bundles of 21. Call 519-575-5723
MT. FOREST Ag Auctions: Hay, straw, & firewood consignment auction every Wednesday 10am. Located east of Mount Forest @ 43853 Southgate Rd 4. 519-338-5267
SMALL SQUARE BALES-1st & 2nd cut hay. Good quality, suitable for horses. Also straw available. Can deliver. 519-327-8791 / 226-820-8979.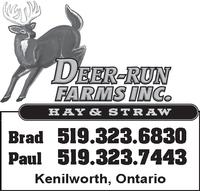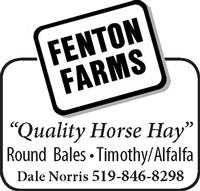 Homes' Apartments & Condos
Apt. for Rent
1-BEDROOM APARTMENT for rent; heat, hydro, fridge, stove, 1 parking spot incl. Laundry on site. Located in Moorefield. Adult building, ground floor $900/-month 519-748-8705
Condos for Rent
2-BDRM. CONDO in Mount Forest. Quiet building. Secure entrance. 4 appliances. Mature tenants. Available Feb.1, 2022. Call John, 519-321-9233
Shared Accommodation
ROOM FOR Rent- between Rockwood and Belwood-Large Bedroom with shared kitchen and bathrooms. 3,200 sq foot home on 100 acre farm. Heat/hydro/laundry/parking and internet included. No pets, 2 large dogs on site. Own transportation is a must. No smoking/vaping indoors. $650.00 per month. Proof of vaccination required. For further information call or text Kip @ 519-856-2538
Items for Sale
Antiques
BUY - WAY 1ST & 2ND Hand Store. 30 Main St. E, Dundalk, Ontario. 226-278-0289 Open 7 days a week. 10 am - 5 pm. Antiques, movies, clothing, books and much more. Come look around!
IRON BUCKET, Deals on all we own! More put out daily. Pottery, toys-10-50% off. We buy toys, crocks, vintage clothing, cast iron. We trade. Changes coming. All fresh deals through January. Consignments exempt. Auction Service soon. Join the chaos - open daily 10:30am till 5ish. St. Andrew St.W. Fergus 519-787-8287 (machine). Always interesting!
Items for Sale
CONTRACTOR REPAIRS, restores, remodels, builds and jacks up farm and storage buildings, cottages, homes, etc. Also roofing, siding, doors, windows, fencing, cement work, beams, posts, timbers, framework, rafters, foundations, decks, docks installed, replaced, repaired. Brian McCurdy 519-986-1781/-519-375-0958.
FIREWOOD - KILN dried firewood, all hardwood off-cuts (not slabs) clean. 2 bushcord buy volume $300. Delivered most areas 519-856-1666
FIREWOOD- SEASONED hardwood. 12" or 16" lengths available. Picked up or delivered. 519-846-5010 or cell 519-575-5723.
VAN TRAILERS to rent or buy. Call Reg Small for more details, 519-323-2191.
ELECTRIC FIREPLACE for sale. Real Flame Hollis 5005. Total 4780 BTU's provides supplemental heat for 1000 sq.ft. Used one season. Asking $675 For more information, call Peter at 519-323-0149.
WHITE PINE LUMBER- 1in. x 8, 10, 12in. Call for a quote. A. Rogers Sawmill, one mile east of Ennotville. 226-821-3990. Hours: 8am-12, 1-5pm.
PEDESTAL SINK; walk-in tub; laundry tub w/taps; crokinole and shuffle board; 2 3-shelf units (one is corner-unit). Call 226-789-3644.
FIREWOOD LOGS for sale-tractor trailer loads, long links. Call Rick, 519-353-8167
A-1 DRY Hardwood, 12" or 16", mostly hard maple. Call 519-994-6075
BLACK ANGUS beef delivered to abbatoir Feb.11, $2/lb., your cutting instructions. Seasoned maple firewood stored inside, local delivery available, $70/cord. 519-323-7289.
FROST-FREE 28in. refrigerator $250; 30" stove $100; New Samsung over-the-range microwave $275; used G.E. over-the-range microwave $100; Mount Forest 519-835-5015
PRESSURE WASHERS- A unit to suit most every application, cold, hot and pressure cleaning detergents. Tri-Mech Inc . 519-638-2836
50" SAMSUNG frame TV, QLED, with warranty. Retail $1299, C&C, $1000 OBO. Call John 519-846-1095 Elora
FIREWOOD FOR Sale. Harriston area Call 519-510-2003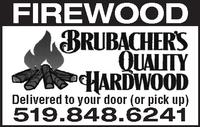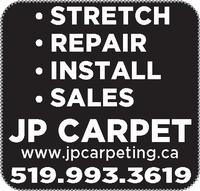 Mortgages and Financial
Brokers
WANTED TO BUY: 2-3 bedroom bungalow in Harriston. Preferably with a small shop or room to build one on property. Call 519-588-2283 or mail P.O.Box 623 Harriston N0G 1Z0.
Private Mortgages
THE MORTGAGE PEOPLE- We do difficult mortgages. 1st, 2nd & 3rd mortgages. Residential, Commercial, Industrial, Farms & Land. Good credit, bad credit, self-employed. We will go to your home. Mortgages are cheaper than your credit card. REVERSE MORTGAGES. No fees up front. One week to complete after everything is signed. Could be sooner! Call Don Madill #M08004349 or Nicholas Seibert #M19000535 519-743-5361 or 1-800-361-5114 (Lic#10300) www.themortgagepeople.ca
Personal Services
Cleaning Services
HOUSEKEEPING AVAILABLE Call 519-803-0911
Storage
48' & 53' DRY TRAILERS to rent or sell, also 20' sea containers for rent. Merlin Rice, Mount Forest. 519-323-1208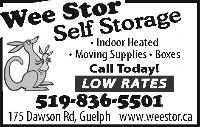 Pets
Pets
KITTENS, TABBY, with white and orange markings. Friendly, using litter box, 14 weeks old. Reasonable, mornings Harriston 519-338-2688
Professional Services
Custom Work
CUSTOM Manure handling (solid or liquid). Skidsteer service available. Barn cleaning etc. 519-831-3730.
Lawn & Garden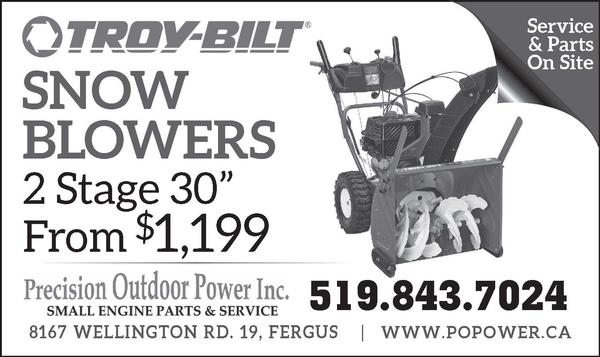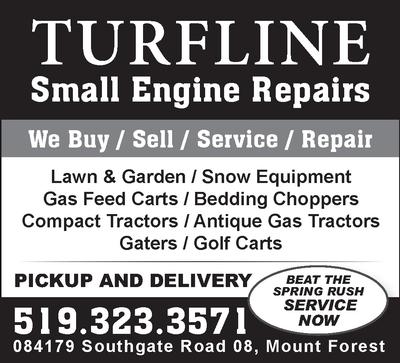 Scrap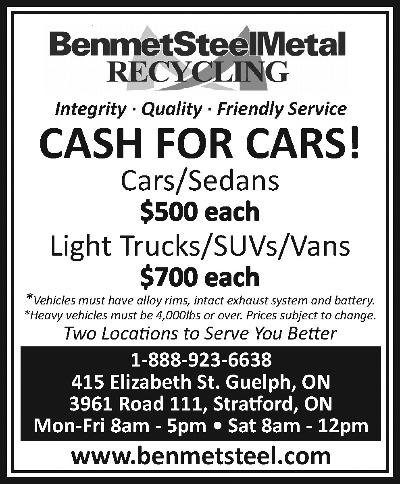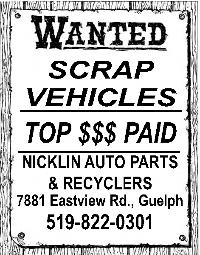 Trades and Services
ARE YOU in need of handyman work? Tony will be happy to help you out with your needs. Painting, deck cleaning and staining, small house repairs and installation, furniture assembly, junk removal, trailer service, and custom furniture builds to your order. You can call anytime 519-766-7827. See his web page https://www.toneythehandyman.com/ Follow his Facebook page https://www.facebook.com/Tony-the-Handyman-102705328020714/ Get your jobs booked!!
LICENSED PLUMBER- 40 years experience. All types of installations and repairs. Hot water tanks, water softeners installed. Call Ken for a free estimate, 519-831-0422.
SNOW BLOWER Service and repair to all makes. Great rates & fast service. Serving Fergus, Arthur and Elora areas. Call 519-766-5633.
FURNACE REPAIR & Maintenance. Certified gas technician. Call 519-994-0328. Serving Centre Wellington and area.
BATTERY EQUALIZER, the #1 globally tested and proven industrial liquid battery treatment. Formulated to extend the life and performance of any new or used lead acid battery. Ideal for forklifts, golf carts, power banks, AG and Industrial equipment, fleet maintenance etc. Can also provide pretreated batteries for any application. Call Warren 519-589-3889
AB RENOVATIONS Basement, Bathroom and Kitchen renovations, ceramic tile, wall papering, painting, drywall, you name it. Affordable pricing. Free estimates. Fergus and surrounding area. Alan 519-787-1202 or cell 519-830-1202
GIB'S PROPERTY Service-Interior painting, fall clean-up, waste disposal, odd jobs & more. Call or text Matt 519-362-4896 or gibsgardens11@outlook.com
GREENWAY CHIMNEY: Installs, sweeping, inspections, masonry repairs. WETT certified for your safety. Call 519-820-6369.
MARTIN WELL Drilling- Rejuvenate & clean up existing wells. Well extensions. De-commission abandoned wells. Flow tests. Pump service & water treatment. MOE certified. Call Len 519-846-9162, Jeff 519-846-1993 or Mike 519-638-8928. www.martinwelldrilling.com
WETT CERTIFIED Wood & Pellet Technicians. Pellet and wood stove: sales, sweeps, diagnostics, parts, repairs, inspections & installations. Showroom featuring Harman & Enviro Pellet Stoves open by appointment. Doug Beatty & Sons, 519-848-3273
PAINTING & DRYWALL Restoration, repair, installation. Quick and professional painting services. Call Haiden 519-831-5971 centrewellingtondrywall@gmail.com
RON'S DRYWALL and Renovations. Over 35 years experience. Call Ron at 519-496-7539 or email ron.spncr@gmail.com
SUMP PUMP installations & inspections. Back-up systems installed. Licensed and insured. Ken, 519-831-0422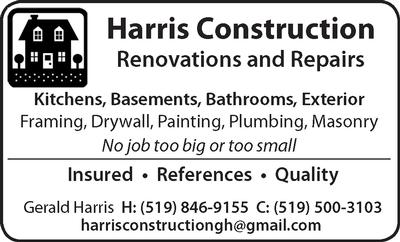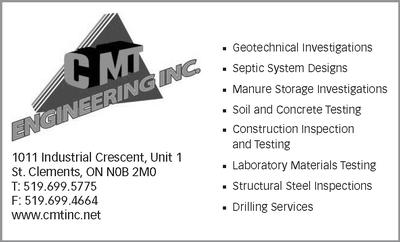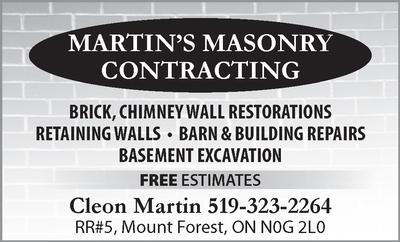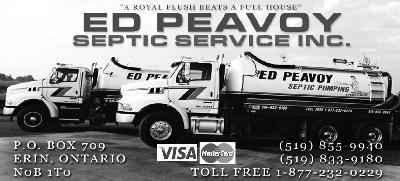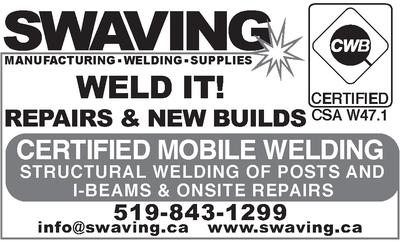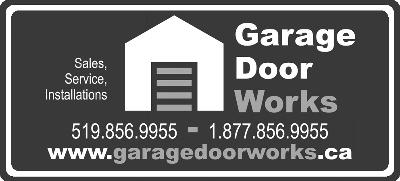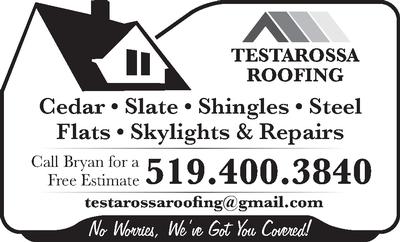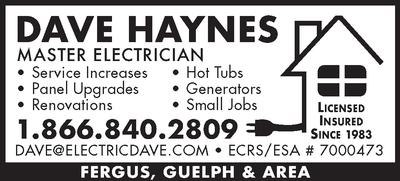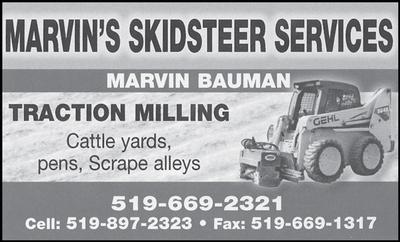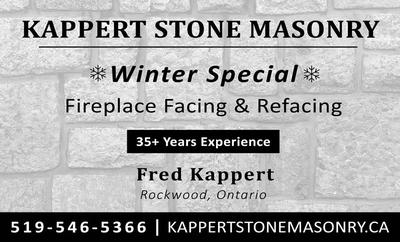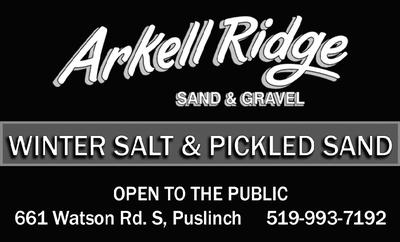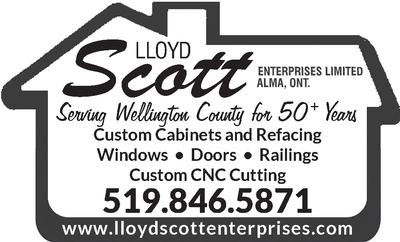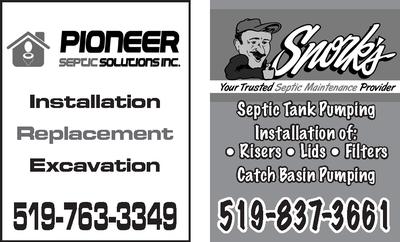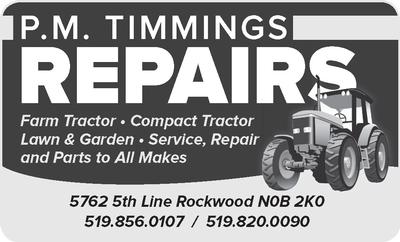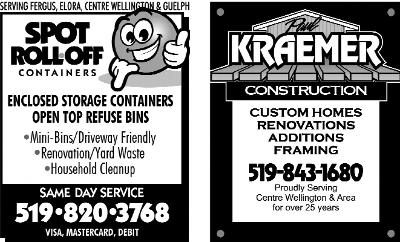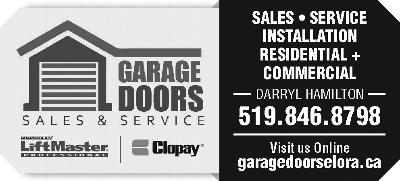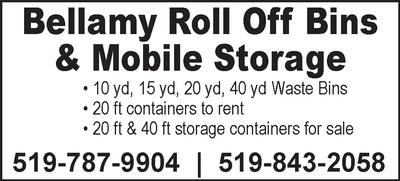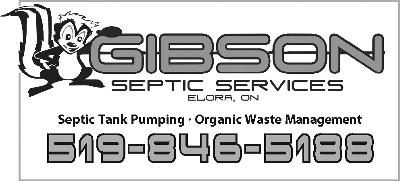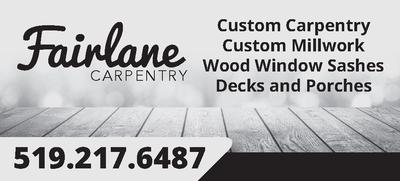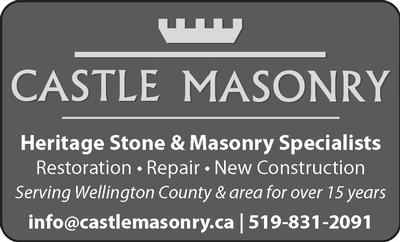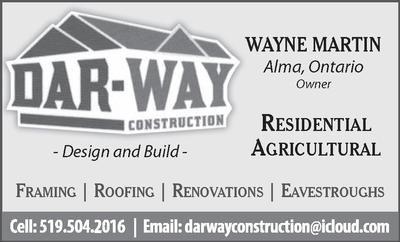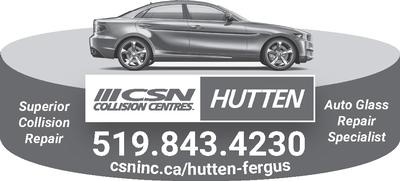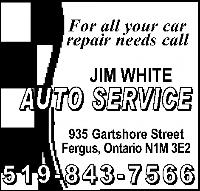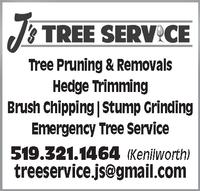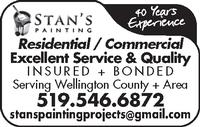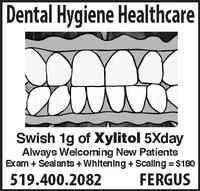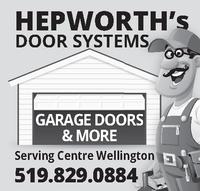 Vehicles
Cars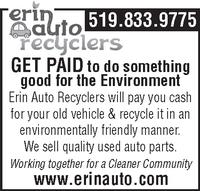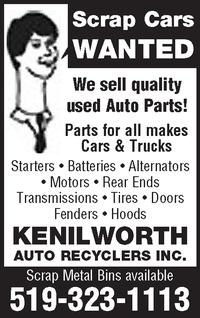 Trailer and Mobile Homes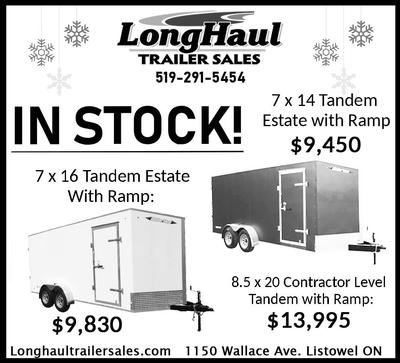 Wanted
Help Wanted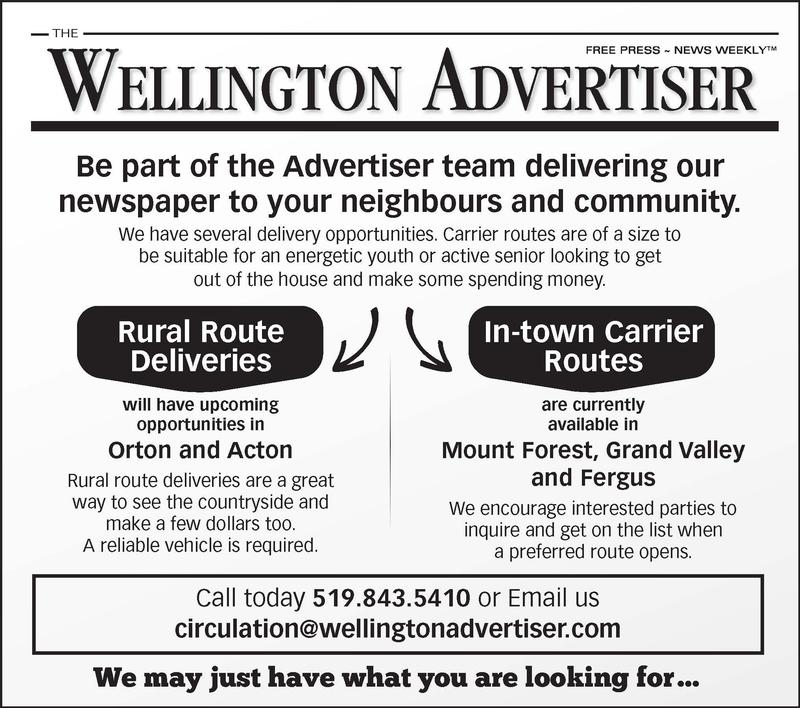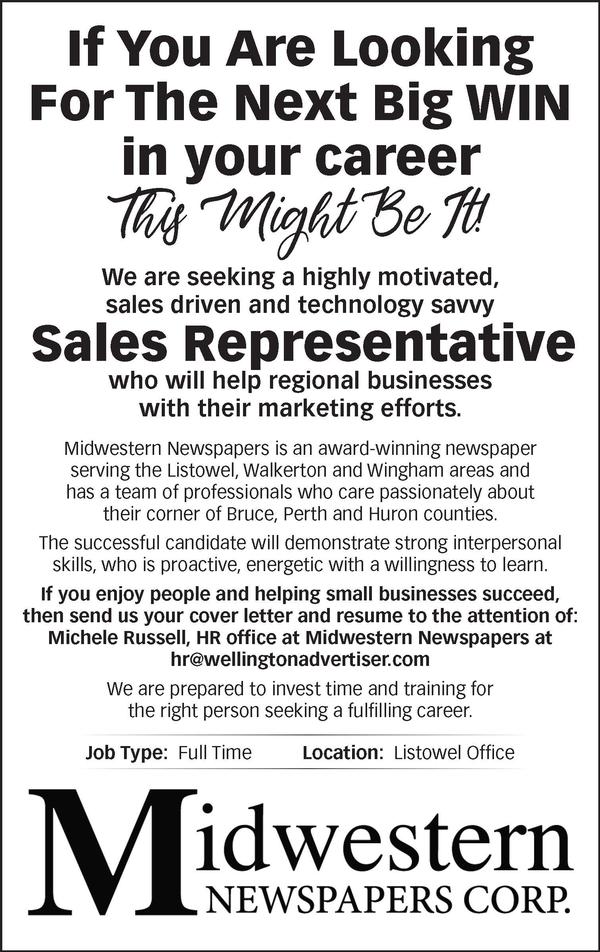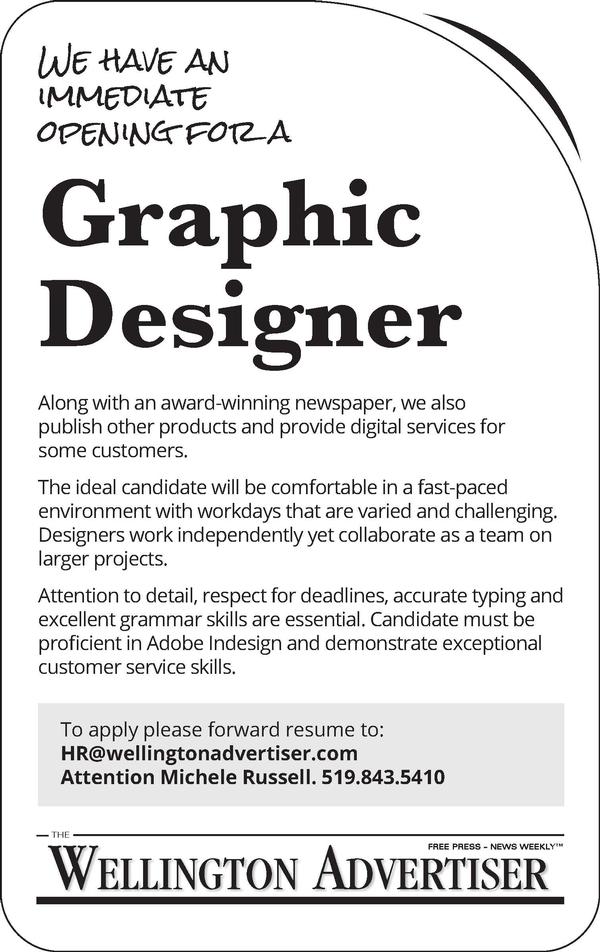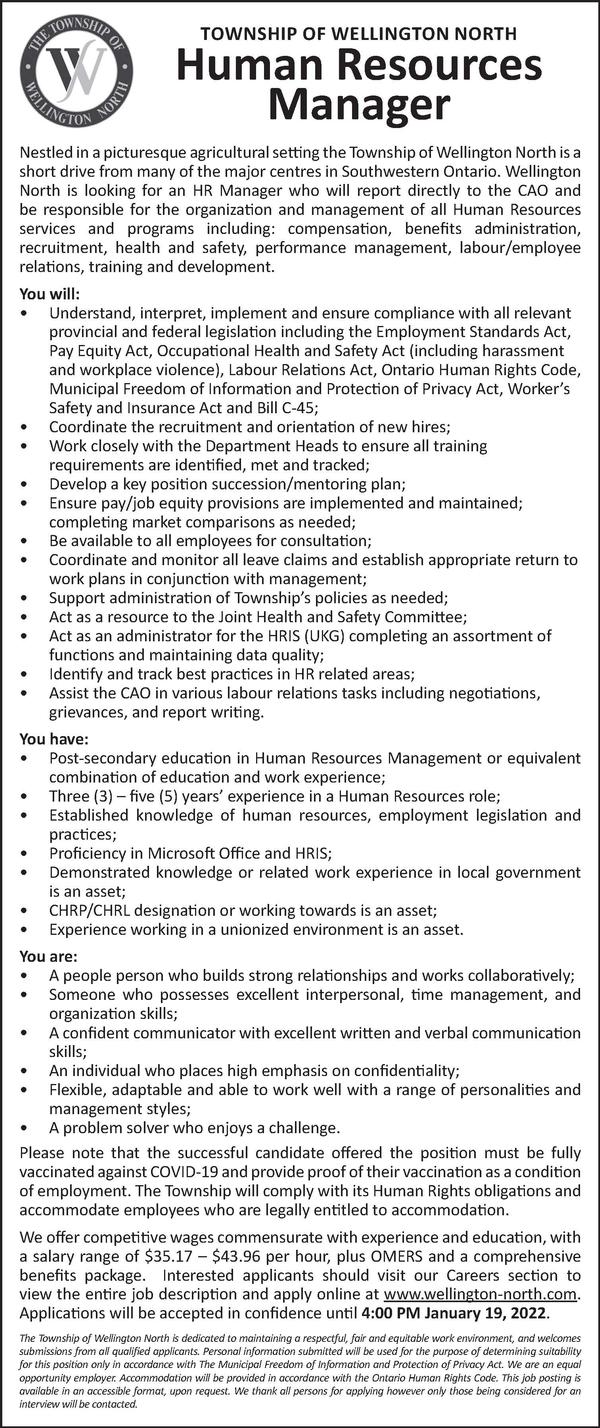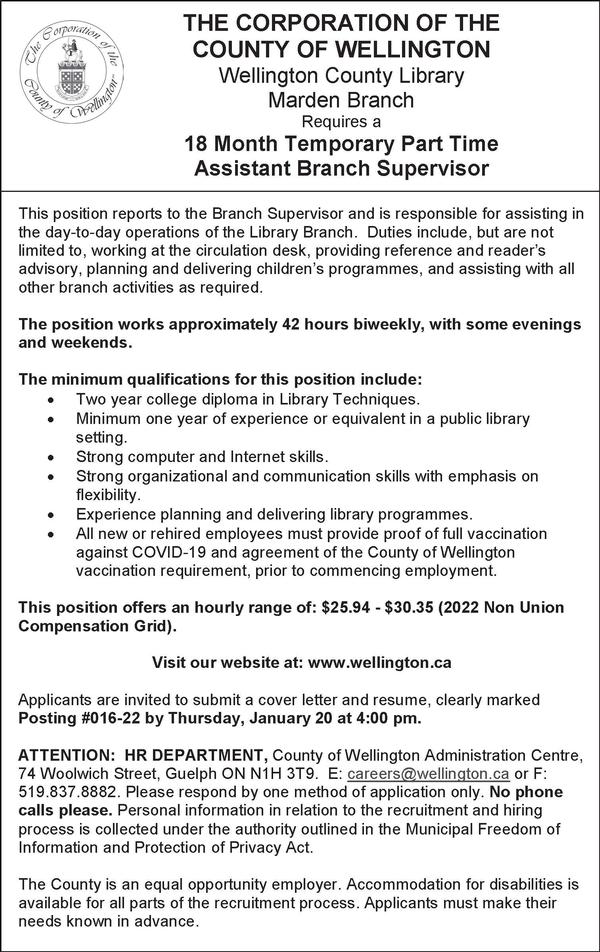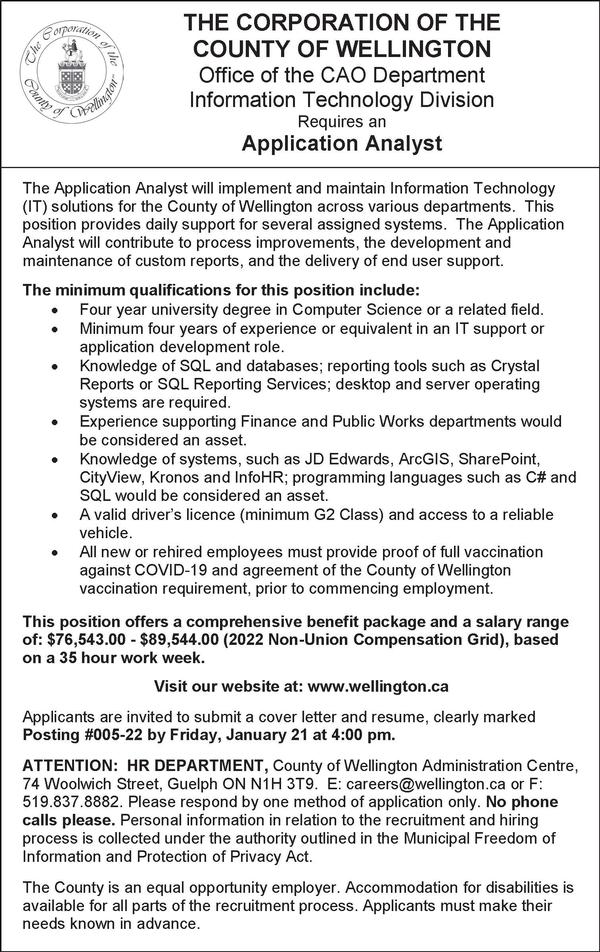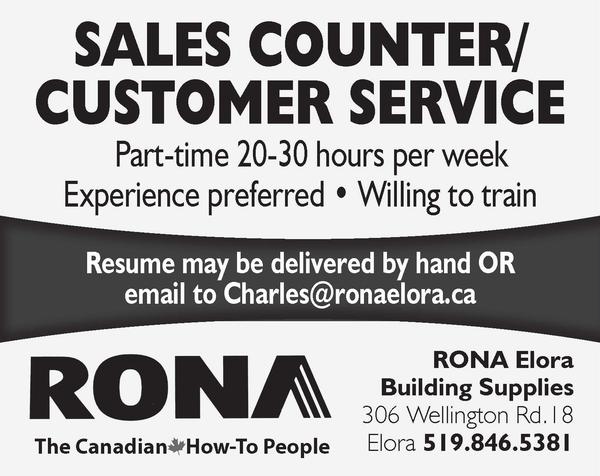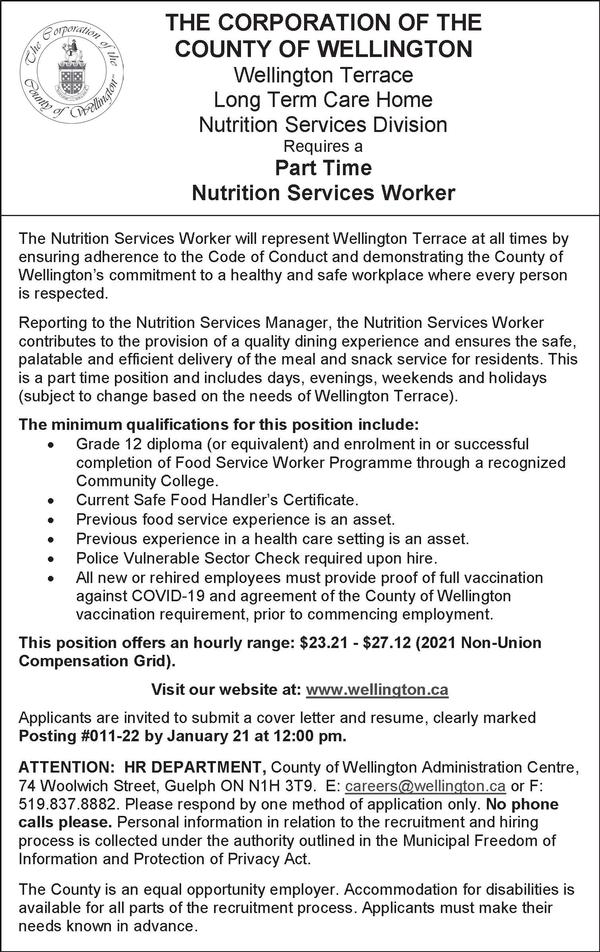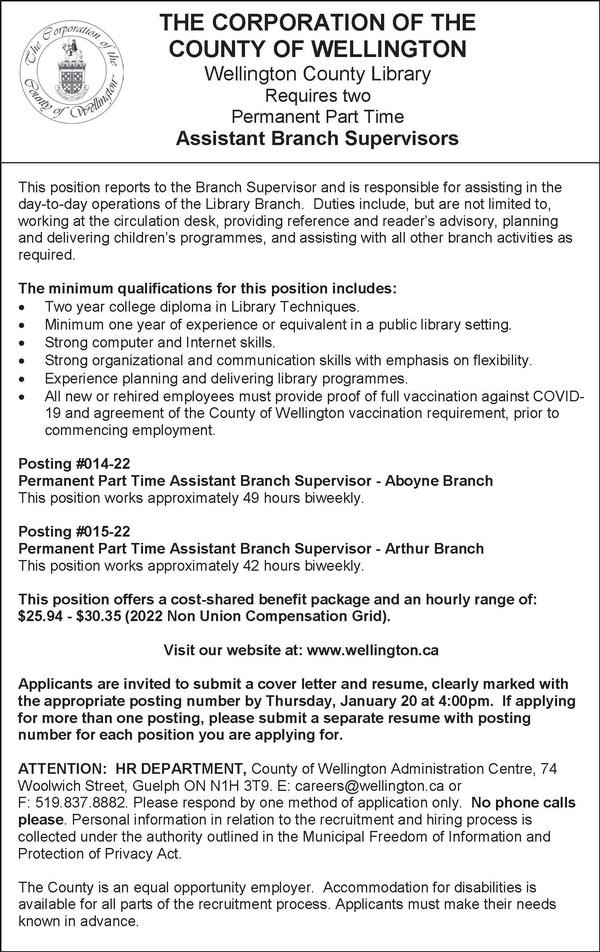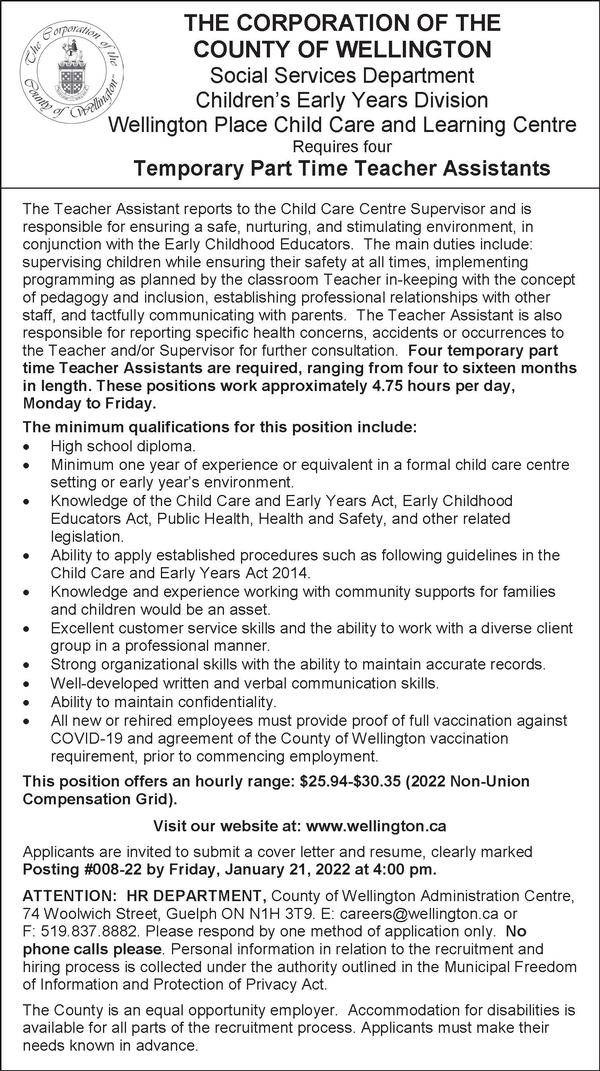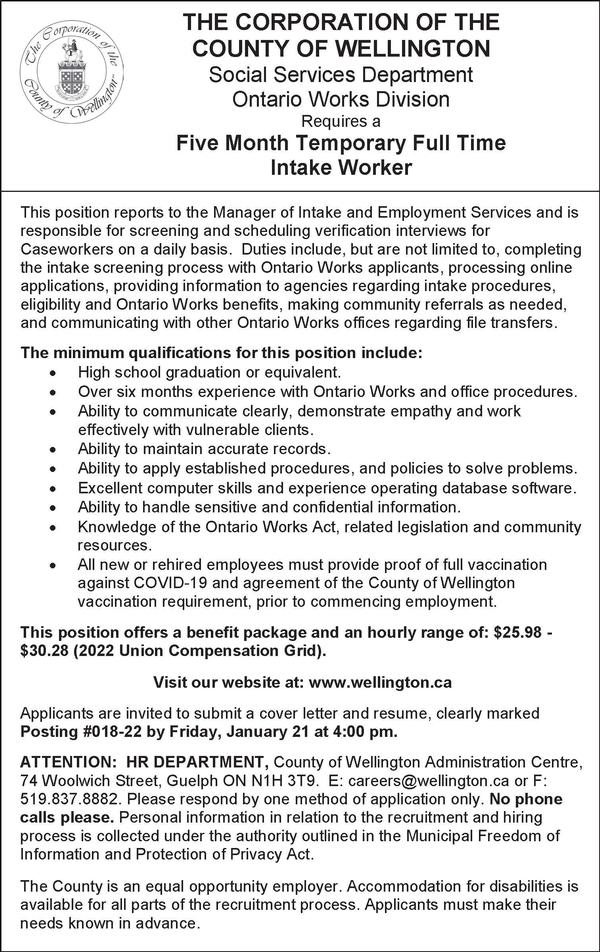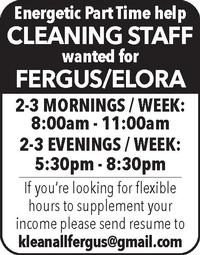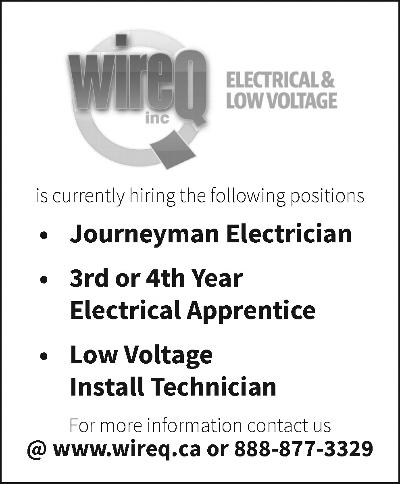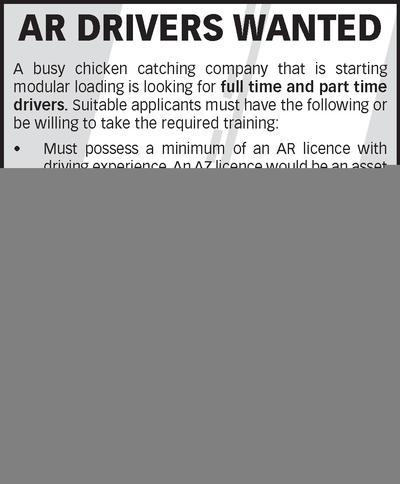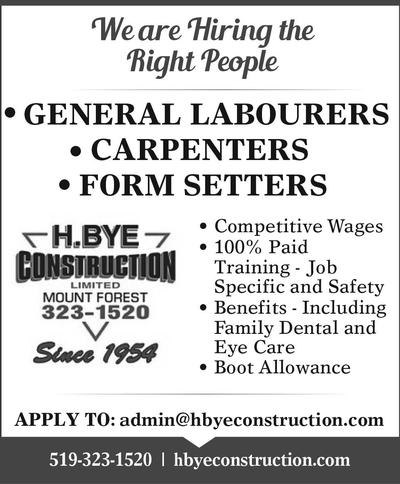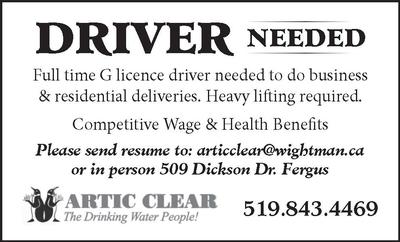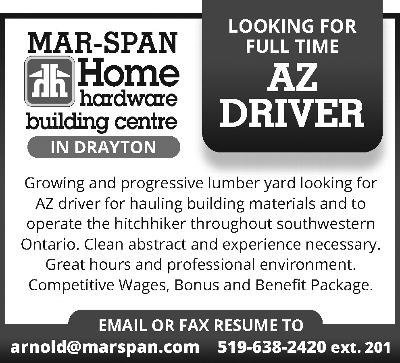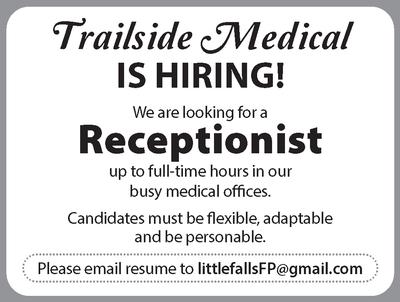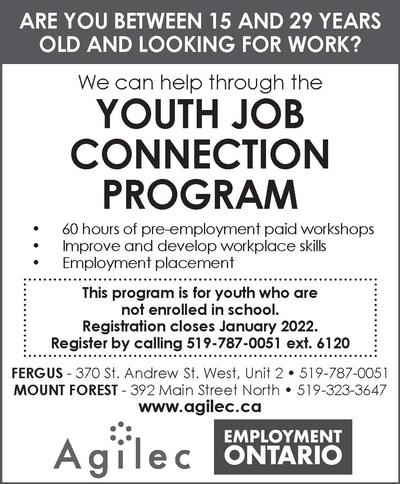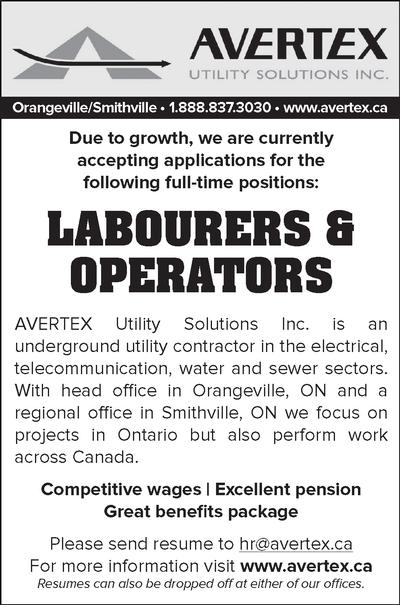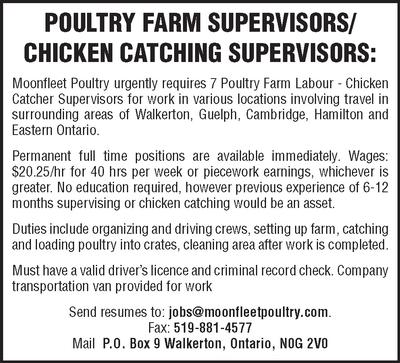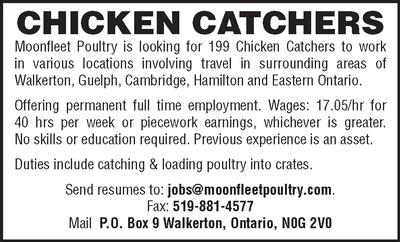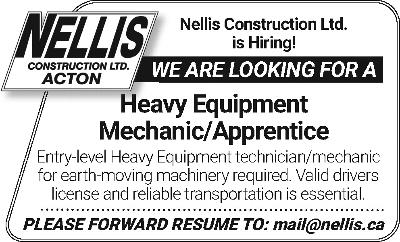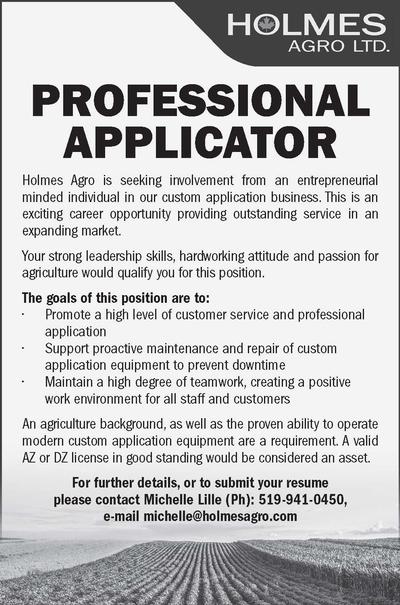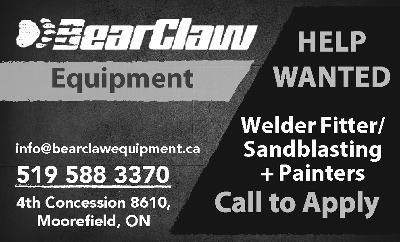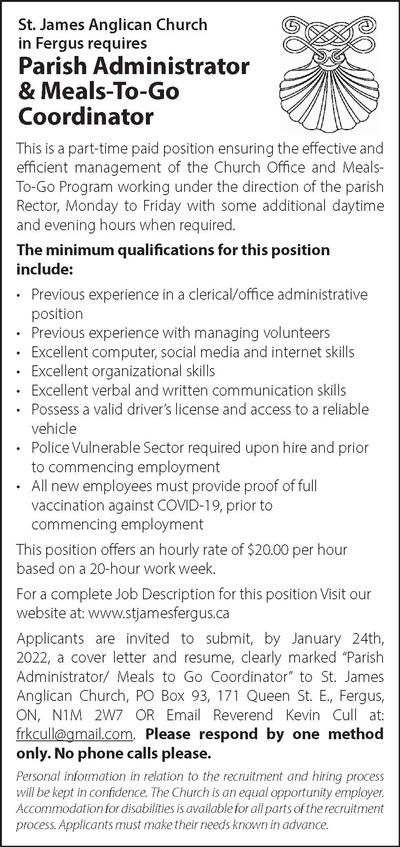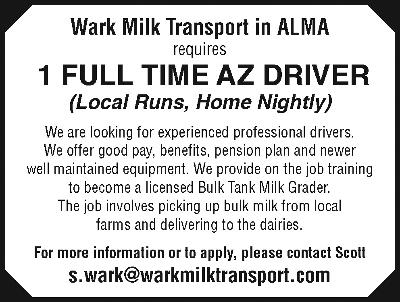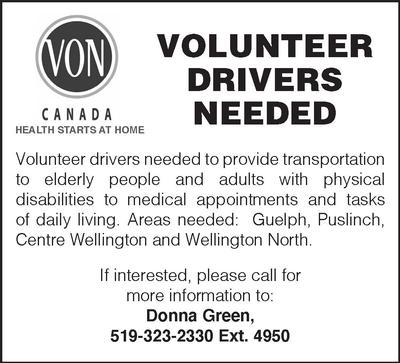 Items Wanted
RECORD ALBUMS wanted- rock, blues, punk, metal. Also looking for 60's-70's receivers, amps, turntables etc. and naptha gas style Coleman lanterns. Call Dave 519-824-3029 or email: blazerville74@gmail.com. If text preferred please use 905-788-5577
ANTIQUES AND Vintage Treasures We are looking for household items like furniture, porcelain, oriental carpets and collectables. Please call or text Neels 519-830-9277 or Email neelscompion@gmail.com
WANTED-unwanted snowblowers, lawn tractors, rototillers, older farm tractors and equipment for reconditioning. Will pick up. Bob 519-400-2925 No Sunday calls.
LOOKING FOR antique Hit and Miss, and other farm engines or related items. All brands and conditions considered. 519-939-0557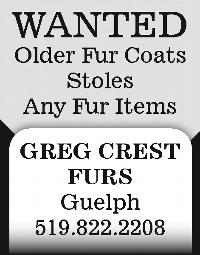 Wanted to Rent
WANTED FARM Land to rent between Fergus, Belwood and Arthur. Competitive rates paid or share cropping. Call or text Kevin 519-616-4985 No Sunday Calls