Classifieds
Announcements
Miscellaneous
FREE CLEAN topsoil in Elora. Triaxle loads only. We load, you haul away. Wanted -clean fill in large amounts. Must have Table 1 Commercial soils analysis. If interested, please call 905-659-9000
Farm and Livestock
Farm Equipment
JD TRACTORS & engines; JD50, 60, 70D, W111 Standard, W111 Cotton Gin Special. 519-389-5006
Horses
HORSE BOARDING available - room for new horses. $300/month for field board with outsheds & heated water bowels. Call 519-323-6294
Livestock
100 FREYS Red X Pullets for sale. Very healthy. Free range. Non GMO feed. Due to start laying late October. $8/-bird. Call 519-856-9306
PULLETS ready to lay brown or white. New and used equipment. No order too small. Pullets Plus Inc. 6880 Line 86, Elmira. 519-669-2225.
M + M Livestock Wanted: Culled cows and old horses. Highest prices. Call collect 519-836-2070 Guelph or 905-852-3238 Uxbridge.
Wanted: Old and crippled cull cows. Must be able to walk and be drug free. Cash paid. Call Dennis 519-654-7833.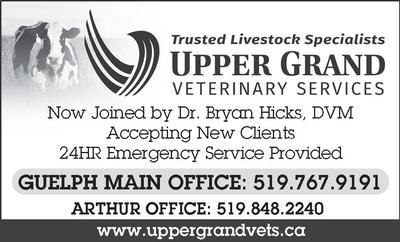 Produce For Sale
MT. FOREST Ag Auctions: Hay, straw, & firewood consignment auction every Wednesday 10am. Located east of Mount Forest @ 43853 Southgate Rd 4. 519-323-1043
STRAW & HAY: large squares of 1st & 2nd cut hay. Straw, small squares wheat straw in bundles of 21. Call 519-575-5723
Hay For sale, 4x5 round bales, 2nd cut, no rain. Call 519-843-5078
HAY FOR Sale, 500 4x5, 1st cut; 200 4x4 2nd cut. Round bales. No rain. Fergus area 519-341-3464 or 519-835-2425
HAY AND STRAW - will deliver in loads of 42-4x5, 72 big square bales. Call Reg Small 519-323-2191.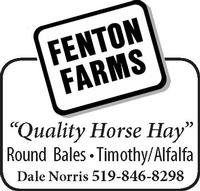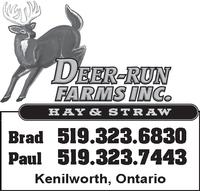 Homes' Apartments & Condos
Homes for Sale
INCOME PROPERTY! Fergus, 2 bedroom, brick bungalow with walkout 1 bedroom apartment. Backyard borders park. House fully rented with occupants wishing to stay. $649,000. 519-843-4617
Items for Sale
Antiques
IRON BUCKET "Fergus" Changes coming! Our own on-line Auction! Expanded Appraisal Service. Starting November - tables of 1/2 price goods! Less is more, better quality wanted! Good toys, crocks, small early furniture, jewelry, early paper, good tools. Iron Bucket, "getting better all the time!" Lots of experience. We pay money. Respecting the past. 519-787-8287- Answering machine
Garage Sales
MOVING GARAGE Sale!! Everything must go.....96 Ash St, Eden Mills, Ontario. Saturday & Sunday Oct 23&-24. 9am. House Sold
Items for Sale
CONTRACTOR REPAIRS, restores, remodels, builds and jacks up farm and storage buildings, cottages, homes, etc. Also roofing, siding, doors, windows, fencing, cement work, beams, posts, timbers, framework, rafters, foundations, decks, docks installed, replaced, repaired. Brian McCurdy 519-986-1781/-519-375-0958.
WELL Seasoned Firewood for sale. Local delivery included. Call for pricing or to order 226-821-1868.
FIREWOOD-Mixed hardwood. Cut, split, dry. 12" lengths. $70 / face cord. Call 519-669-3207
VAN TRAILERS to rent or buy. Call Reg Small for more details, 519-323-2191.
SLABWOOD FOR SALE by the truckload delivered. Call 226-747-6120.
WHITE PINE LUMBER- 1in. x 8, 10, 12in. Call for a quote. A. Rogers Sawmill, one mile east of Ennotville. 226-821-3990. Hours: 8am-12, 1-5pm.
FIREWOOD- SEASONED hardwood. 12" or 16" lengths available. Picked up or delivered. 519-846-5010 or cell 519-575-5723.
FIREWOOD FOR SALE. Seasoned hardwood. Cut and split in 12" pieces. Delivery available. Call 519-338-5439
SNOWBLOWERS: NEW walk behind snowblowers in Stock. Turfline Small Engine Call 519-323-3571
FIREWOOD FOR Sale. Seasoned mix. $65/facecord. Delivery available. Call 519-338-5264
FIREWOOD FOR SALE: Seasoned mixed hardwood, $65/cord. 519-323-0485
PRESSURE WASHERS- A unit to suit most every application, cold, hot and pressure cleaning detergents. Tri-Mech Inc . 519-638-2836
REAL HORSE hide blanket; Norwegian Reindeer hide; various assorted furs, Military snow shoes Call John 519-942-4145 Leave message
FIREWOOD 12" lengths split, seasoned, stored indoors $60/cord 7591 8th Line, Drayton. 519-638-7791
MASSEY FERGUSON 3165 loader tractor, diesel, PTO, 3ph, tire chains, run great $8500 Call 519-651-9250
FIREWOOD LOGS for sale-tractor trailer loads, long links. Call Rick, 519-353-8167
A-1 DRY Hardwood, 12" or 16", $350/bush cord Call 519-994-6075
SNOWBLOWER, 42", 2 stage, MTD. Call 519-323-9764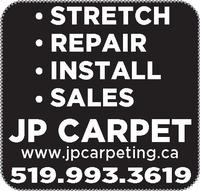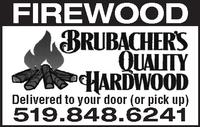 Land & Commercial
Commercial for Rent
DOWNTOWN FERGUS store front available November 1st, next to theatre. For information contact 519-820-1270 after 2pm
Mortgages and Financial
Private Mortgages
THE MORTGAGE PEOPLE- We do difficult mortgages. 1st, 2nd & 3rd mortgages. Residential, Commercial, Industrial, Farms & Land. Good credit, bad credit, self-employed. We will go to your home. Mortgages are cheaper than your credit card. REVERSE MORTGAGES. No fees up front. One week to complete after everything is signed. Could be sooner! Call Don Madill #M08004349 or Nicholas Seibert #M19000535 519-743-5361 or 1-800-361-51141 (Lic#10300) www.themortgagepeople.ca
Personal Services
Child Care Available
DAYCARE AVAILABLE in your home, 35 years experience, CPR/First Aid, references, in Mount Forest, Ontario area. Call 905-460-6932 Very reasonable
LETTERBREEN ROAD Mount Forest. Childcare available in my home. Please call 519-323-0485 for details.
Cleaning Services
HOUSEKEEPING AVAILABLE Call 519-803-0911
Music
DRUM MAKING Workshops - frame drum, djembe, ocean drum, African talking drum. Hand drums and percussion instruments for sale Guelph 548-988-9150 EarthTonesStudio.org EarthTonesStudio@gmail.com
Personals
In Memoriam
KAYE - In loving memory of a daughter, sister and aunt, Carrie Lynn Kaye, October 27, 2003.
I wish Heaven had a phone so I could hear your voice again. I thought of you today, but that is nothing new.
I thought about you yesterday, and the days before too. I think of you in silence, I often speak your name.
All I have are memories, and a photo in a frame. Your memory is a keepsake, from which I will never part.
God has you in His arms, And I have you in my Heart.
Lovingly remembered by Mom, Jim, Chad, Noah and Simon
Storage
48' & 53' DRY TRAILERS to rent or sell, also 20' sea containers for rent. Merlin Rice, Mount Forest. 519-323-1208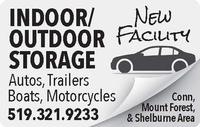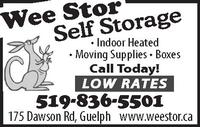 Pets
Lost Pets
MISSING CAT "Tuna" orange 2yo male, white tip tale. Last seen Oct 4th on MacKenzie St, Rockwood. No collar, micro chipped. Very friendly and social. May be trapped in someone's garage or shed. If found, please call 647-207-5019 or bring to Vet. Big part of our family. Reward if found!
Professional Services
Custom Work
CUSTOM Manure handling (solid or liquid). Skidsteer service available. Barn cleaning etc. 519-831-3730.
SENIORS SERVICES for all your chores and more. Seniors working for Seniors 226-962-1582 Call anytime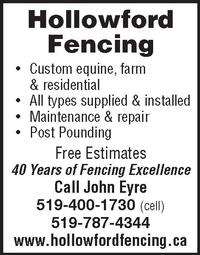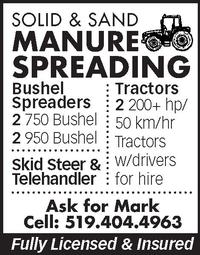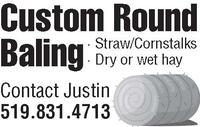 Lawn & Garden
GIB'S GARDENS Property Service. Garden design and full maintenance, mulching and edging, lawn care, sodding, patio and walkway construction, deck and fence repair, painting, power-washing, trimming, brush and waste disposal, odd jobs and more! Our team offers a wide variety of quality services. Let us take care of your property needs! Call or text Matt 519-362-4896 or gibsgardens11@outlook.com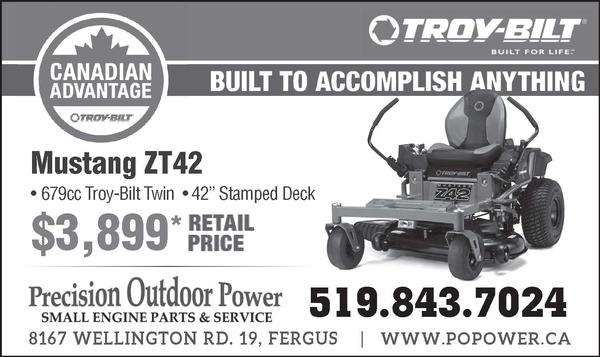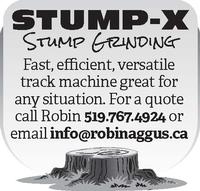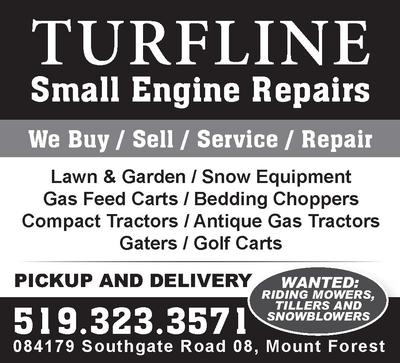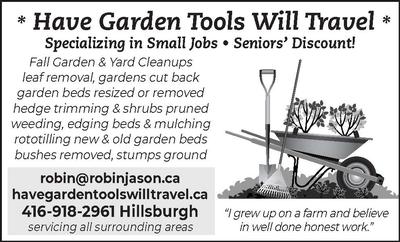 Scrap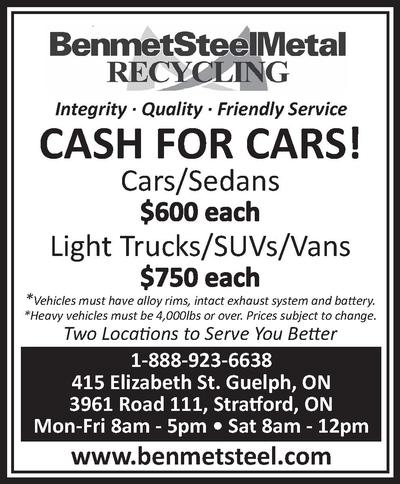 Trades and Services
TCI EXCAVATING, Land Clearing and Demolition in Wellington County. Some of the services we provide are: Custom Excavating. Demolition. Land Clearing. Driveway installations. Pathway excavations. Basement excavating. Backfilling. Sewer Line excavating. Post hole drilling. Pond excavating. Drainage. Site measuring & surveying. Sub contracting. Send us the details of your project and we will let you know how we can help. info@tcincorporated.com
Read more
LICENSED PLUMBER- 40 years experience. All types of installations and repairs. Hot water tanks, water softeners installed. Call Ken for a free estimate, 519-831-0422.
R. HAMILTON Landscaping. Grade gravel laneways & parking lots; tree removal Rob 519-831-5460
MARTIN WELL Drilling- Rejuvenate & clean up existing wells. Well extensions. De-commission abandoned wells. Flow tests. Pump service & water treatment. MOE certified. Call Len 519-846-9162, Jeff 519-846-1993 or Mike 519-638-8928. www.martinwelldrilling.com
SMALL EXCAVATING/-grading jobs? Call 519-400-9904 for prompt service, best prices and experience! Track skidsteer, dump trailers, excavator, loaders available. Backhoe911@gmail.com
SMALL ENGINE Service and repair to all makes. Great rates & fast service. Serving Fergus, Arthur and Elora areas. Call 519-766-5633.
GREENWAY CHIMNEY: Installs, sweeping, inspections, masonry repairs. WETT certified for your safety. Call 519-820-6369.
WETT CERTIFIED Wood & Pellet Technicians. Pellet and wood stove: sales, sweeps, diagnostics, parts, repairs, inspections & installations. Showroom featuring Harman & Enviro Pellet Stoves open by appointment. Doug Beatty & Sons, 519-848-3273
AB RENOVATIONS Basement, Bathroom and Kitchen renovations, ceramic tile, wall papering, painting, drywall, you name it. Affordable pricing. Free estimates. Fergus and surrounding area. Alan 519-787-1202 or cell 519-830-1202
RON'S DRYWALL and Renovations. Over 35 years experience. Call Ron at 519-496-7539 or email ron.spncr@gmail.com
SUMP PUMP installations & inspections. Back-up systems installed. Licensed and insured. Ken, 519-831-0422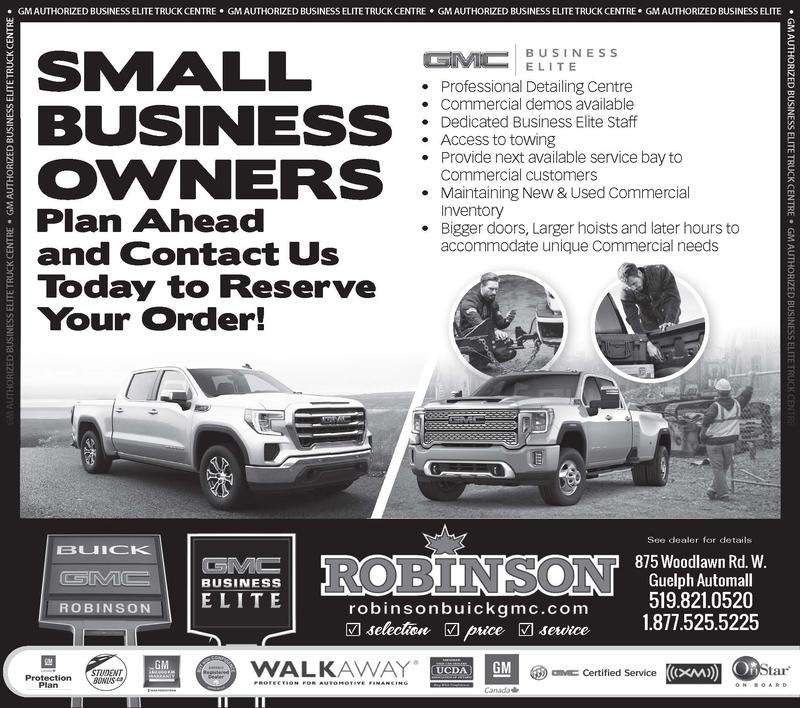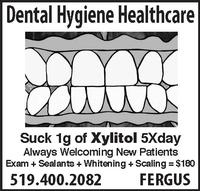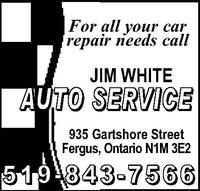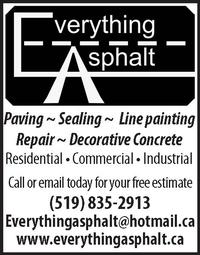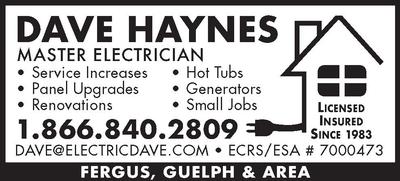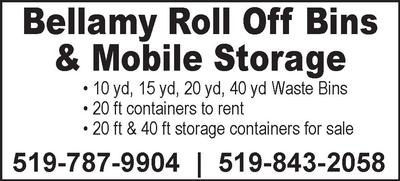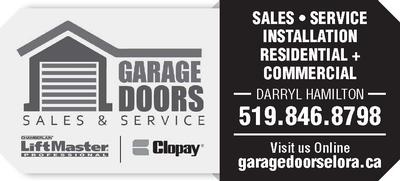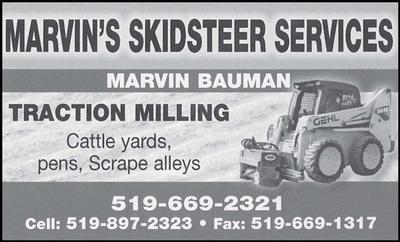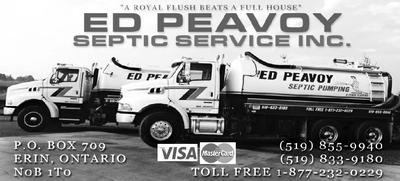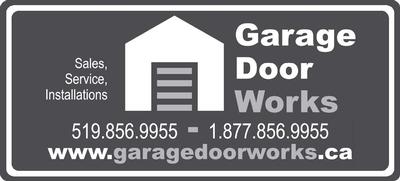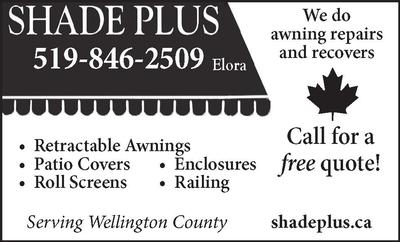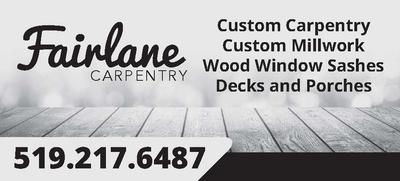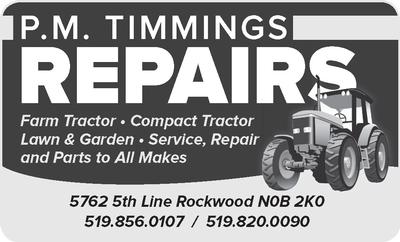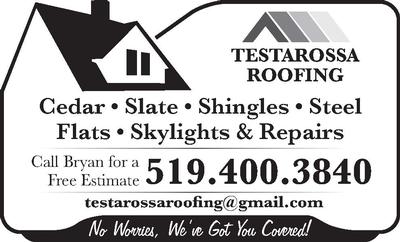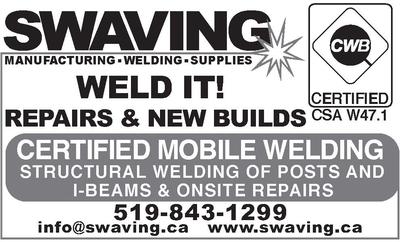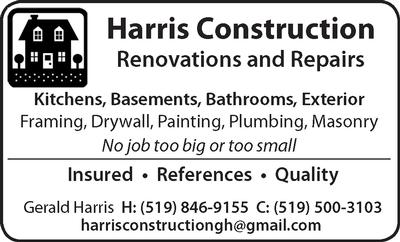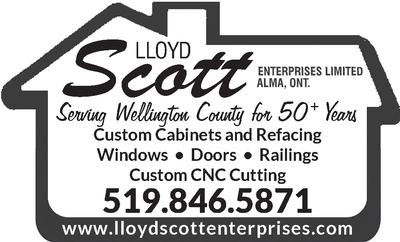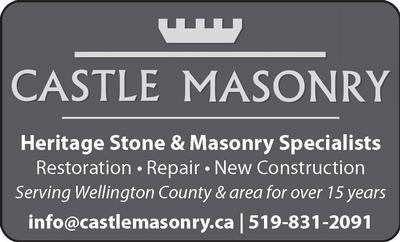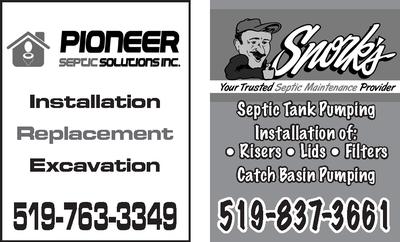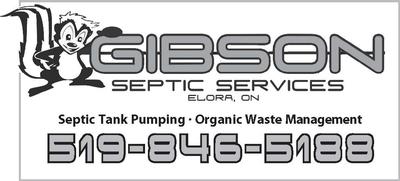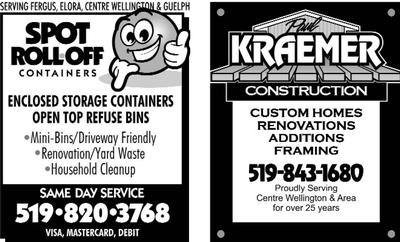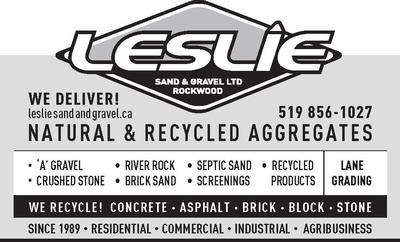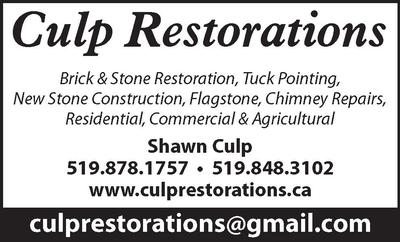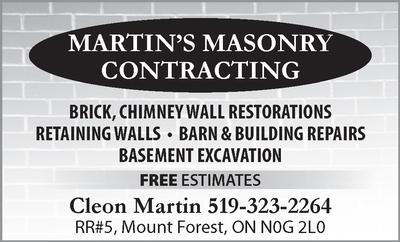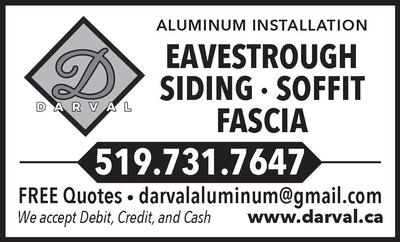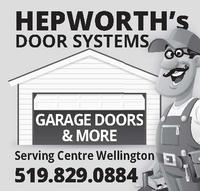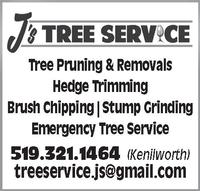 Vehicles
Cars
2011 CHRYSLER 200, white convertible, black roof; stores in trunk. Never winter driven, a real gem. 33,000kms. Private sale. Will store inside till Spring- no charge. Cost $50,000, sell for $17,700 Call 519-846-5786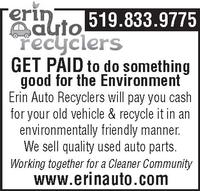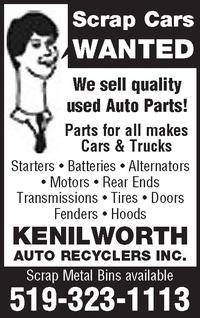 Wanted
Help Wanted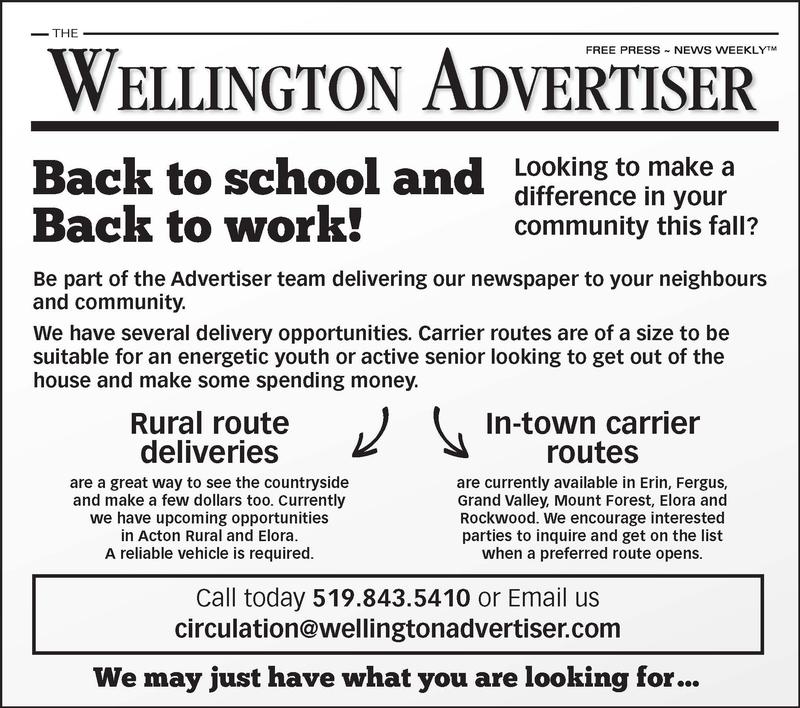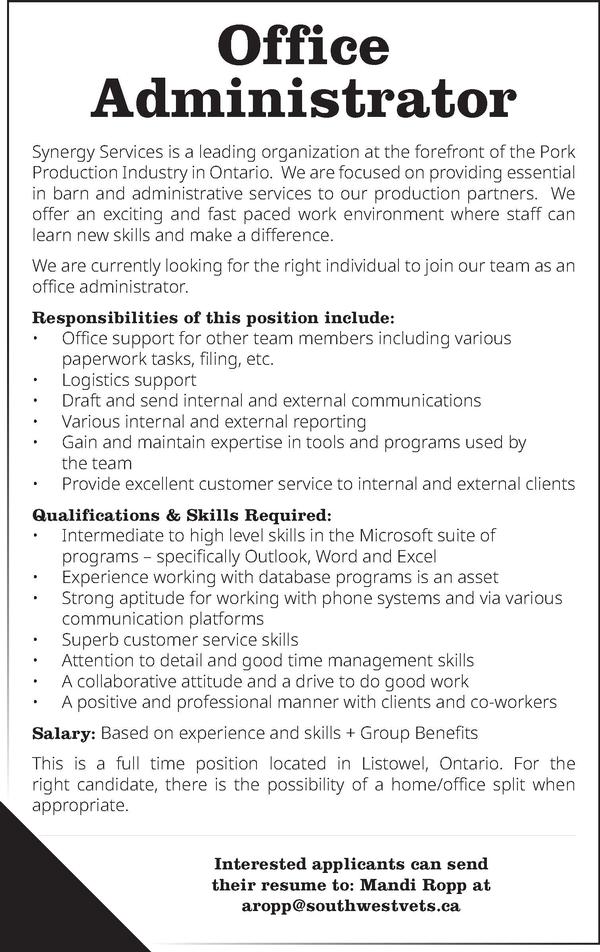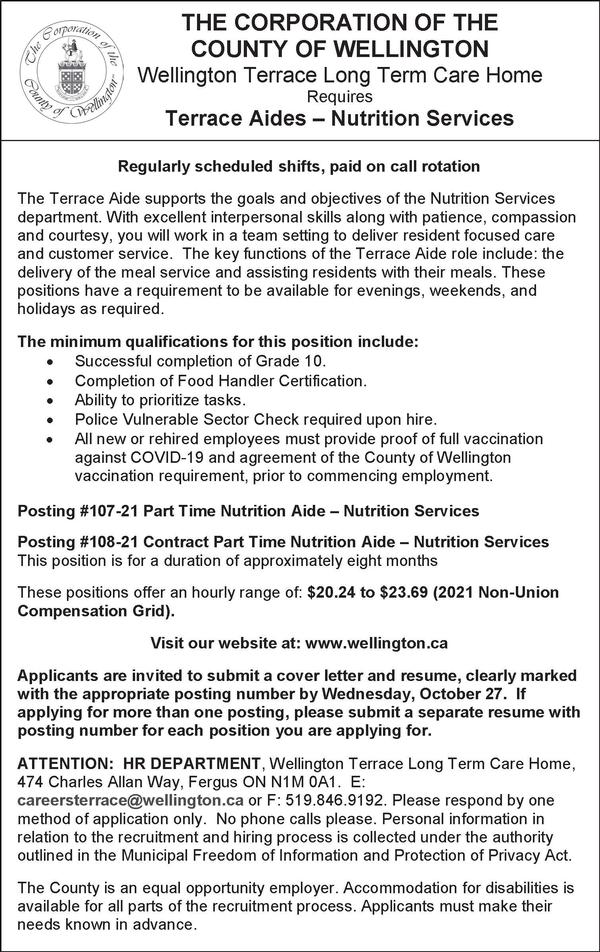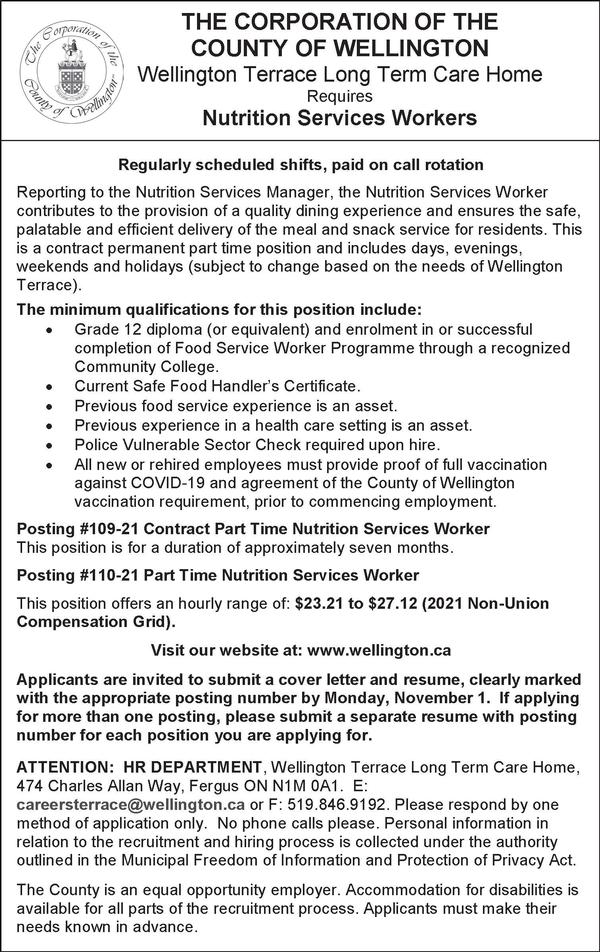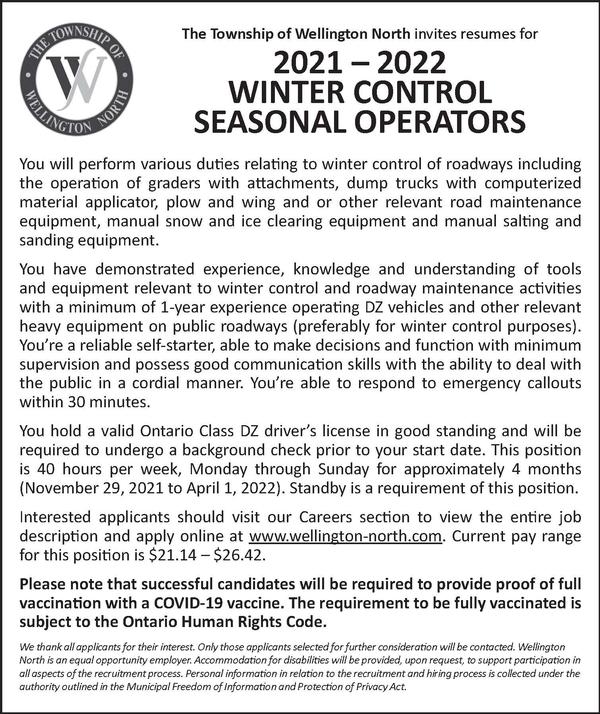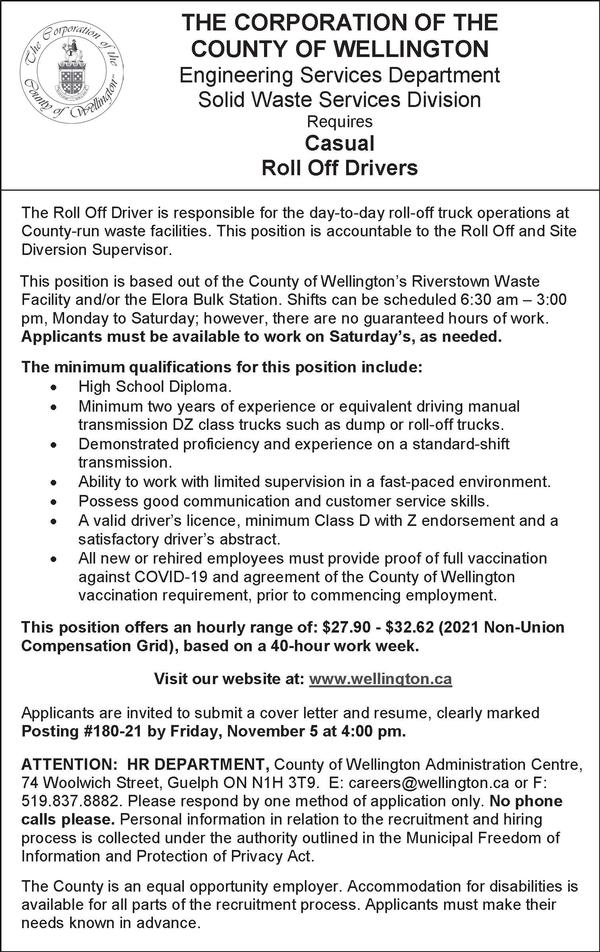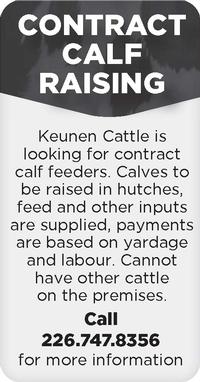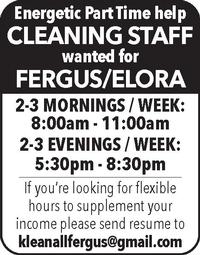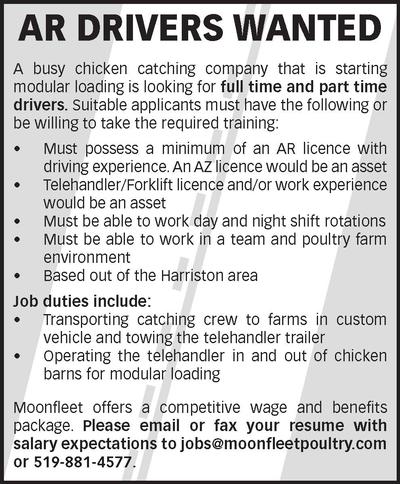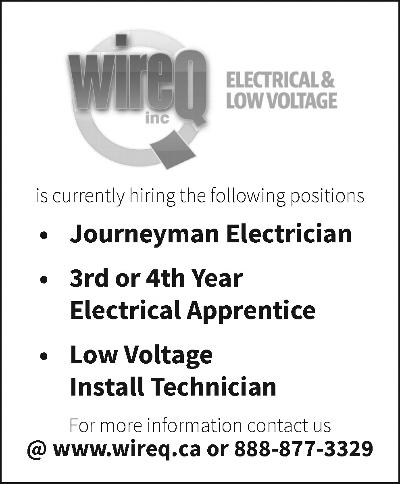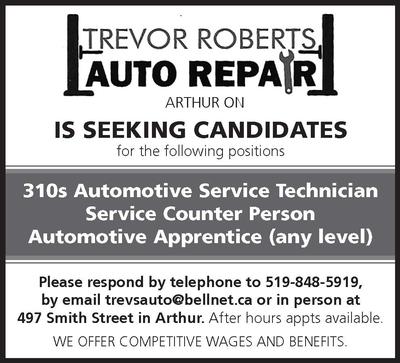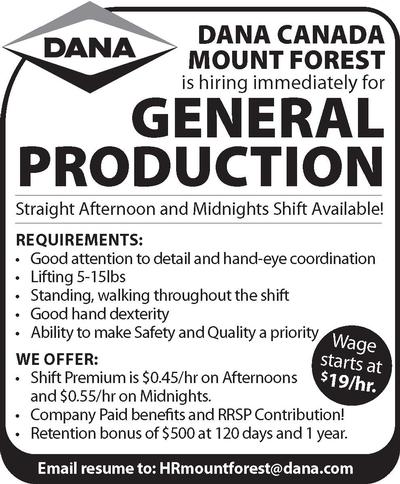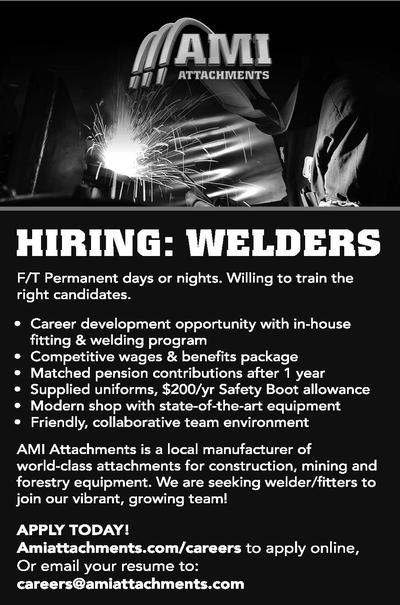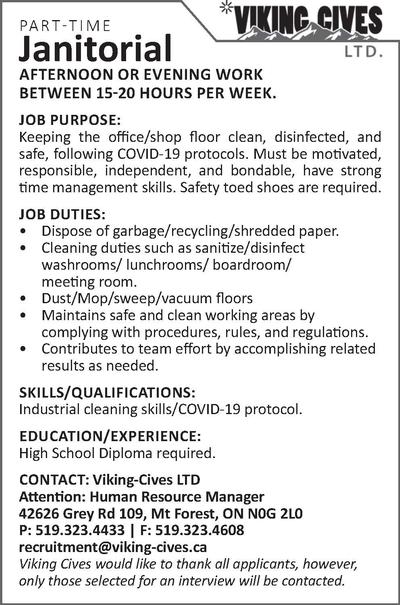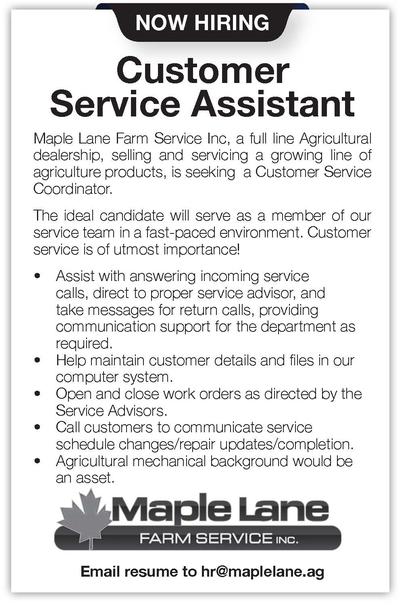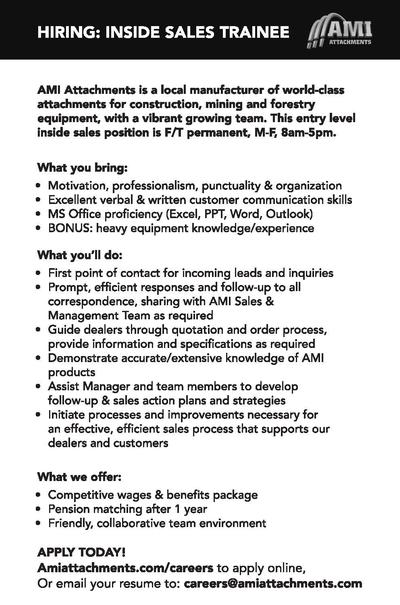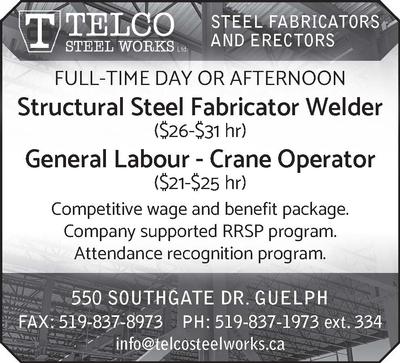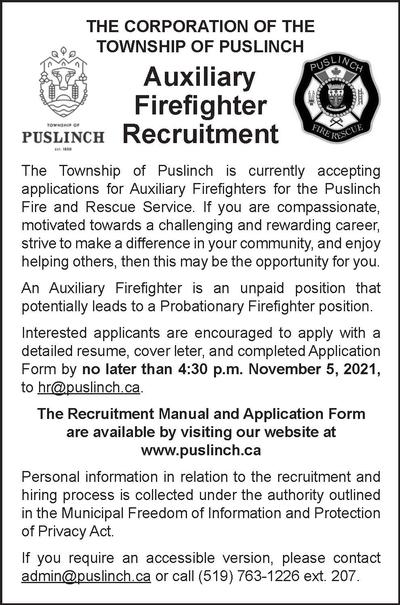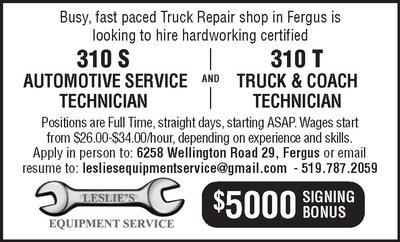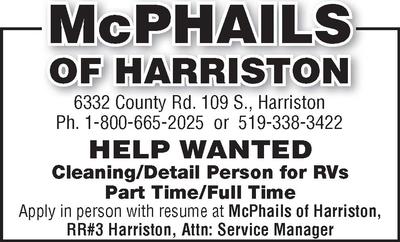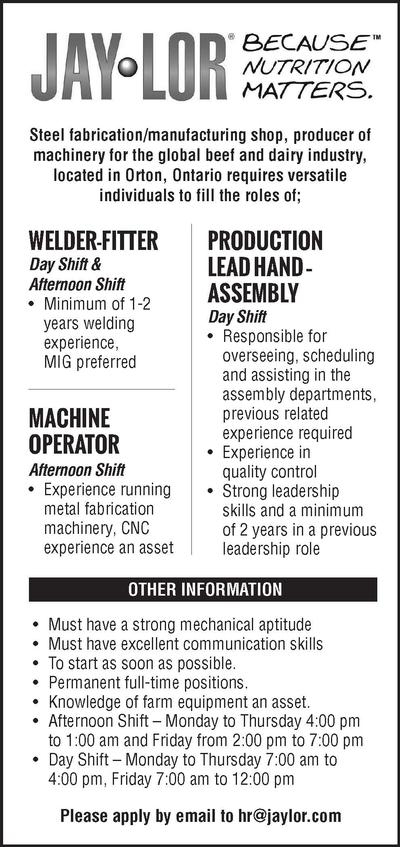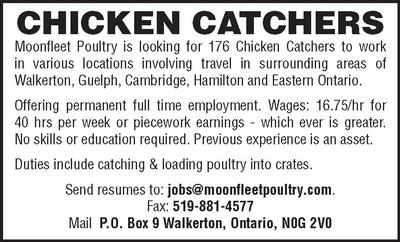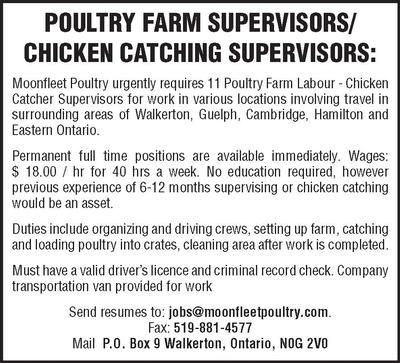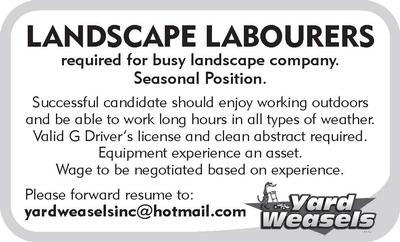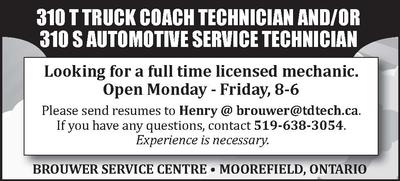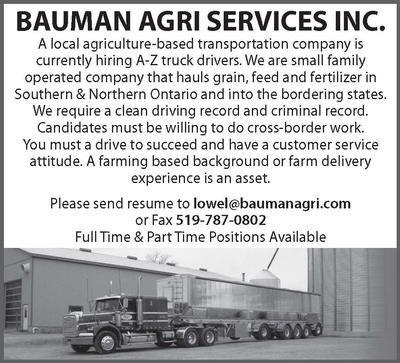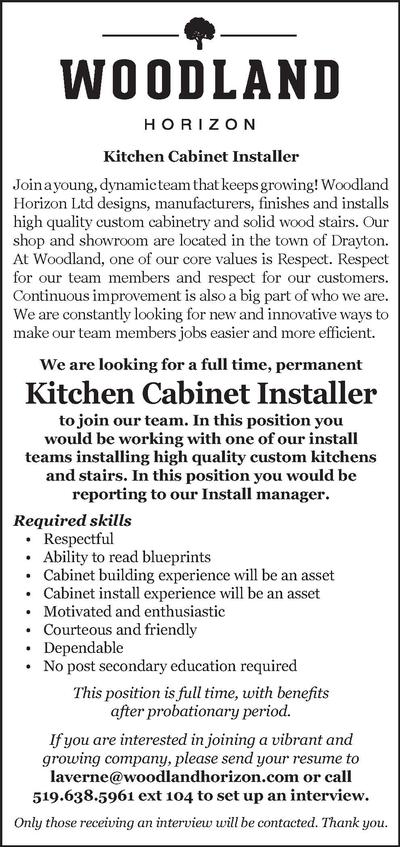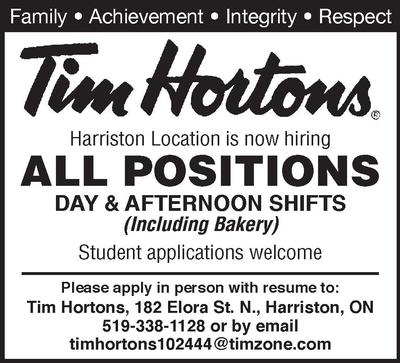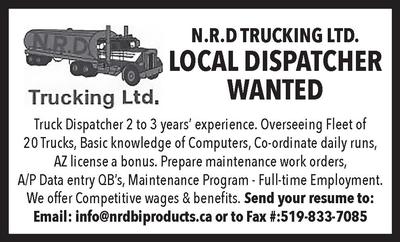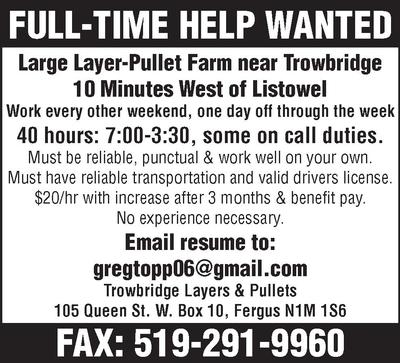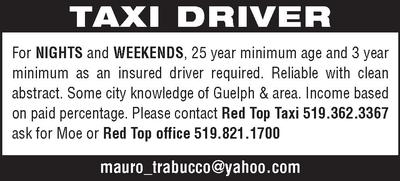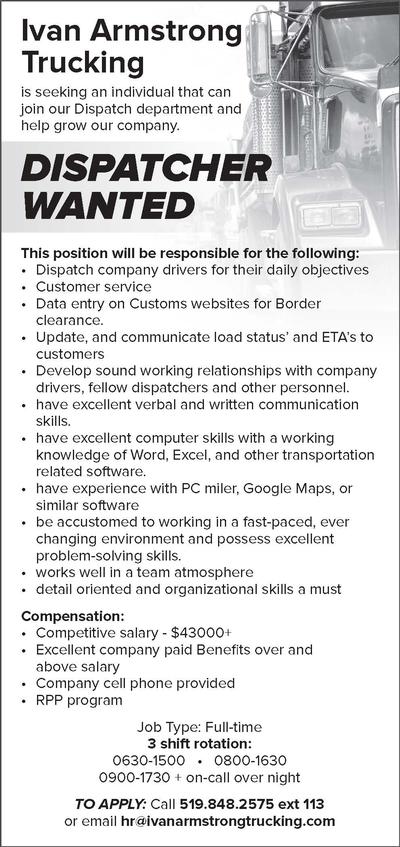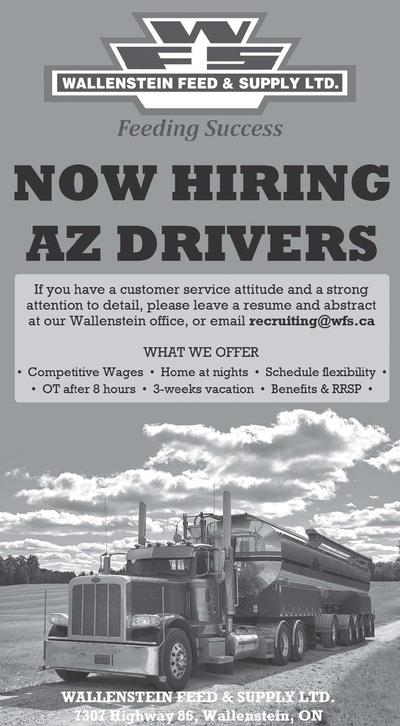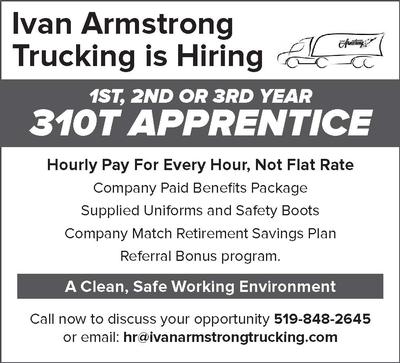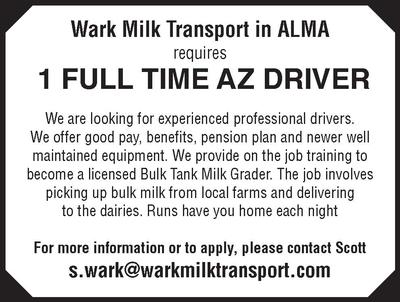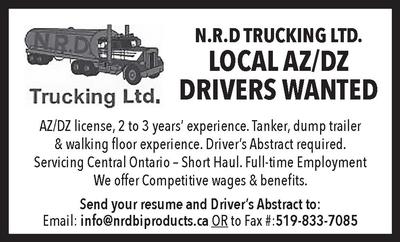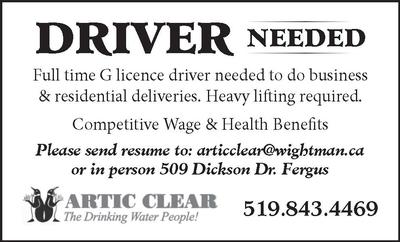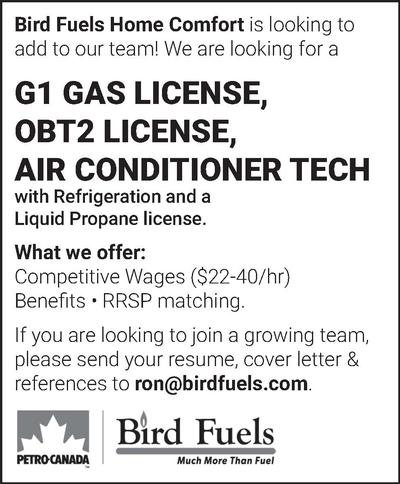 Items Wanted
RECORD ALBUMS wanted- rock, blues, punk, metal. Also looking for 60's-70's receivers, amps, turntables etc. and naptha gas style Coleman lanterns. Call Dave 519-824-3029 or email: blazerville74@gmail.com. If text preferred please use 905-788-5577
WANTED-unwanted snowblowers, lawn tractors, rototillers, older farm tractors and equipment for reconditioning. Will pick up. Bob 519-400-2925 No Sunday calls.
WANTED: USED in good condition MALE mannequin for Royal Canadian Legion Military uniform display. Willing to purchase at a reasonable price. Contact Derek Moore 519-323-2942 or email: moose419@wightman.ca
PINBALL MACHINES ... pinball machine/ arcade games just sitting collecting dust? Call Bruce at 519-827-6221. I'll come have a look and offer fair value for it.
VINTAGE BOOKS and other paper items, catalogues, magazines, post cards etc. Call 519-400-2457 E-mail ronloncke@rogers.com
ANTIQUES AND Vintage Treasures We are looking for household items like furniture, porcelain, oriental carpets and collectables. Please call or text Neels 519-830-9277 or Email neelscompion@gmail.com
-GREENBUSH AUTO WRECKERS & Recycling- RR4 Harriston. Unwanted scrap: Paying for scrap cars, trucks. Free drop-off: Freon free fridges, freezers. Bin service. Open Saturday 9am-2pm. 226-747-6120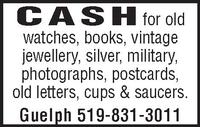 Wanted to Rent
SENIOR LADY looking to rent in the Guelph area a 1 bedroom apartment. Must be reasonable. Call 705-706-1040