Classifieds
Announcements
Notices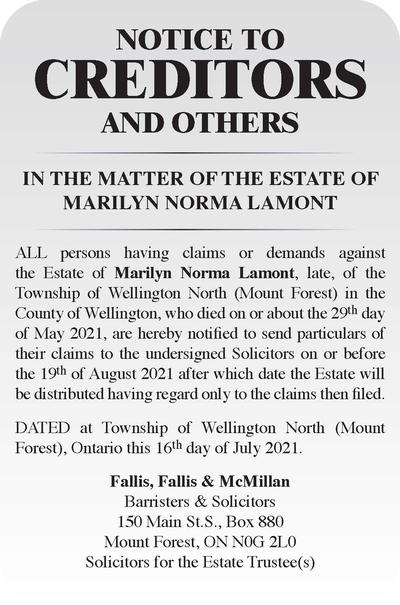 Farm and Livestock
Farm Equipment
FOR RENT 4500 gallon Jembrook Spreader 540 rpm. 8"x12' Jembrook Manure Pump with pipe cart. Spanjer 5 wheel Silage Packer. Harriston area 519-510-2003
KUHN HAY Rake, model GR525N, rotary, two wheel, 3ph, 540 PTO, some new teeth $3200; Massey Ferguson 212 Thrower, stored inside, excellent shape, electric controls, hyd tension, fits 124, 224, 128, 228, etc. $2850; Hay Crimper for MacDon 7000 9000 swathers, steel rolls, good shape $1850. Harriston 519-338-2688
Livestock
RABBITS: Young and adult French Lops & Flemish Giants (sandy & fawn). Quails: both birds and fertile eggs. Also, would the person who borrowed carrying case last year, please return it. 519-831-8197.
PULLETS ready to lay brown or white. New and used equipment. No order too small. Pullets Plus Inc. 6880 Line 86, Elmira. 519-669-2225.
M + M Livestock Wanted: Culled cows and old horses. Highest prices. Call collect 519-836-2070 Guelph or 905-852-3238 Uxbridge.
Wanted: Old and crippled cull cows. Must be able to walk and be drug free. Cash paid. Call Dennis 519-654-7833.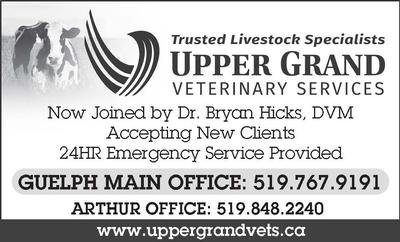 Produce For Sale
4X5 ROUND bales of cow and horse quality hay available. Also 4x5 round bales long wheat straw. Trailer loads of 40 bales. Small square bales of 1st & 2nd cut hay, available in 300 bale loads. Call Riley, 519-321-1012, R&-M Gorman Hay & Straw Inc.
CLEANED COVER Crop Oats available in totes or 25kg bags. Please call 519-993-7388
MT. FOREST Ag Auctions: Hay, straw, & firewood consignment auction every Wednesday 10am. Located east of Mount Forest @ 43853 Southgate Rd 4. 519-323-1043
HAY AND STRAW - will deliver in loads of 42-4x5, 72 big square bales. Call Reg Small 519-323-2191.
STRAW & HAY: large squares of 1st & 2nd cut hay. Straw, small squares wheat straw in bundles of 21. Call 519-575-5723
34 ACRES of 2nd cut hay, Belwood area. 40 acres of wheat straw, Elora area. Please call 519-843-1428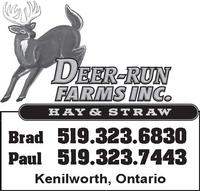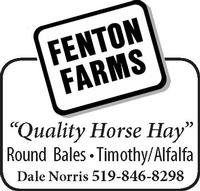 Homes' Apartments & Condos
Apt. for Rent
BRIGHT, ONE Bedroom, main floor apartment available near Rockwood. Looking for mature Professional or active, independent retiree (or couple) who enjoy quiet country living. No smoking and no pets. Please contact Carol 519-823-6441.
Homes for Sale
FOR SALE -House Only! $174,999.00 Newly renovated 3 bedroom, 1 bath bungalow ideal for use as an in-law or second dwelling. It must be moved from its current location on Conestogo Lake by end of August 2021. New kitchen featuring stunning white quartz counters, new electrical upgraded to 200 amp service, new 3 piece bath, new flooring throughout, all new windows/doors including (2) -12ft sliders. Spray foam insulated walls and roof and a beautiful exterior clad with Hardy board. Call/text Graeme at 519-590-6691 or email graeme.white@gmail.com, visit: www.mapletonhouseforsale.ca
Items for Sale
Antiques
2 SINGER Featherweight antique sewing machines. Working. Like new. Made from 1948-1952 only. Highly collectible. 519-669-9691
WANTED NOW - crocks, old toys, funky early paper. Vintage - good clothing, quilts, carpets, wood crate boxes, small furniture. Primitives. Call us "kind, professional and fun." We get it, Seniors like us! We bring money and experience. Iron Bucket Fergus 519-787-8287 (machine) We dare to be different!
Garage Sales
DOWNSIZING-MOVING FROM House to Apartment. Sale is in Harriston July 24, 8am -4pm; 230 John St S. Numerous household goods and garden tools. Avalon play pen, Coleman Queen air mattress, full set of Taylor made Rac Irons, walk behind power cart with battery and charger, Click Gear push gold cart. Large amount of items, too many to list.
MOVING SALE -Cherry dining room set, antique roll top desk and chair, coffee tables, queen-size bed and dresser, couch, mirrors, art work, gigantic cacti, jade trees, etc. Apartment #7, 438 Geddes St, Elora. Saturday, July 24, 11am to 3pm only. Cash only & masks
Items for Sale
CONTRACTOR REPAIRS, restores, remodels, builds and jacks up farm and storage buildings, cottages, homes, etc. Also roofing, siding, doors, windows, fencing, cement work, beams, posts, timbers, framework, rafters, foundations, decks, docks installed, replaced, repaired. Brian McCurdy 519-986-1781/-519-375-0958.
FIREWOOD- SEASONED hardwood. 12" or 16" lengths available. Picked up or delivered. 519-846-5010 or cell 519-575-5723.
SILVER BARNBOARD, various lengths, 1"x12"wide, 3000sq ft for sale. Dave 647-746-9500
2 AIR-CONDITIONERS for sale. $100 each. Call 519-669-9691 for details.
NEW OCTAGON picnic tables, dark trimming with horse's head carved in center, 8ft. wide at outside of seats, $1000. Custom engraving available 519-848-6231 Hwy 6 Kenilworth. Closed Sundays
PRESSURE WASHERS- A unit to suit most every application, cold, hot and pressure cleaning detergents. Tri-Mech Inc . 519-638-2836
FIREWOOD - SEASONED hardwood for sale in 12-inch lengths. $65/face cord. Call 519-338-5067
VAN TRAILERS to rent or buy. Call Reg Small for more details, 519-323-2191.
TV 45"RCA, slim screen with stand and remote, includes large wall mount $400; Kool Atron Deluxe Caddie - picnic hard cooler, powered $50 Call 226-486-2302
WHITE PINE LUMBER- 1in. x 8, 10, 12in. Call for a quote. A. Rogers Sawmill, one mile east of Ennotville. 226-821-3990. Hours: 8am-12, 1-5pm.
QUALITY SEASONED firewood (all hardwood). $65/-face cord, split. Kenilworth area. 519-323-2549
INDUSTRIAL SEWING machines (2). Serger and arm Singer. Walking foot. Call 519-669-9691.
TRUCK BOX, 8ft. wooden with back door and upper tarp. $500. 519-669-9691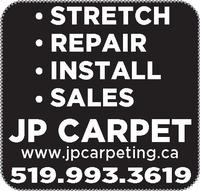 Mortgages and Financial
Financial
TAX PREPARATION. Missed the deadline? Don't worry. We are still filing 2020 and prior years returns. Remote, pick-up or at-home. Prompt & professional. Great rates. Call/text David 519-658-7536 or riobravo@wightman.ca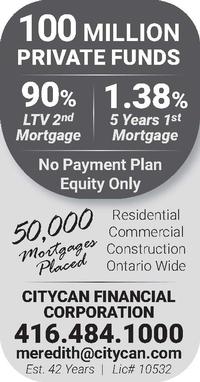 Private Mortgages
THE MORTGAGE PEOPLE- We do difficult mortgages. 1st, 2nd & 3rd mortgages. Residential, Commercial, Industrial, Farms & Land. Good credit, bad credit, self-employed. We will go to your home. Mortgages are cheaper than your credit card. REVERSE MORTGAGES. No fees up front. One week to complete after everything is signed. Could be sooner! Call Don Madill #M08004349 or Austin Ainslie #M18002432 519-743-5361 or 1-800-361-51141 (Lic#10300) www.themortgagepeople.ca
Personal Services
Cleaning Services
WINDOW CLEANING - J&-S Maintenance offers professional commercial & residential window cleaning services. Call, text or visit our website to book your free quote. My wife and I look forward to working with you! Julian
Storage
48' & 53' DRY TRAILERS to rent or sell, also 20' sea containers for rent. Merlin Rice, Mount Forest. 519-323-1208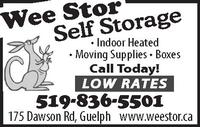 Pets
Pets
KITTENS, BLACK with white bibs, litter box trained, twelve weeks old, suitable for country home. Also two year old female cat, reasonable. Call for details. Harriston 519-338-2688
Pets for Sale
GOLDEN RETRIEVER Cross puppies, Vet checked, vaccinated and dewormed, friendly disposition. Call 519-638-0886
Professional Services
Custom Work
CUSTOM Manure handling (solid or liquid). Skidsteer service available. Barn cleaning etc. 519-831-3730.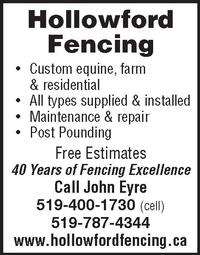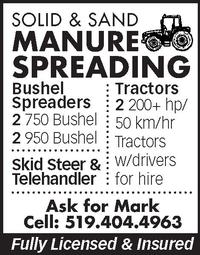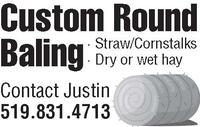 Lawn & Garden
GIB'S GARDENS Property Service. Garden design and full maintenance, mulching and edging, lawn care, sodding, patio and walkway construction, deck and fence repair, painting, power-washing, trimming, brush and waste disposal, odd jobs and more! Our team offers a wide variety of quality services. Let us take care of your property needs! Call or text Matt 519-362-4896 or gibsgardens11@outlook.com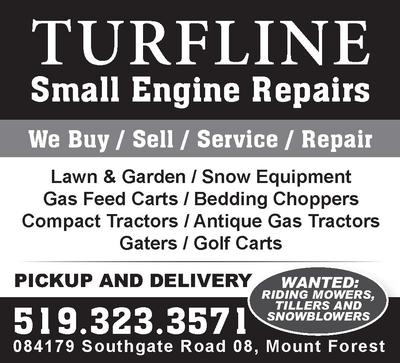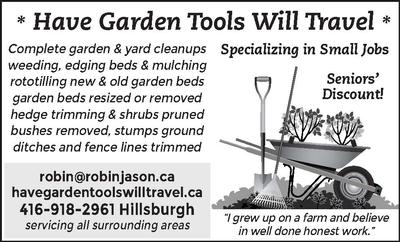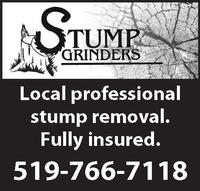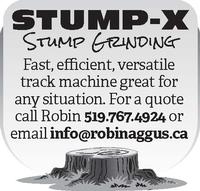 Scrap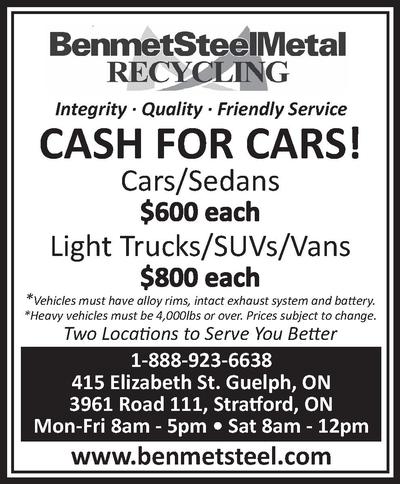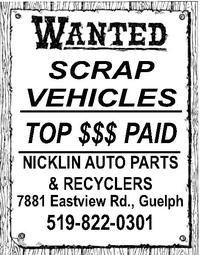 Trades and Services
BOOK YOUR summer handyman projects with Tony. Exterior and interior painting. Deck cleaning and staining. Deck repair and replacement. Small house repairs and installation. Junk removal. Custom furniture builds. Call today 519-766-7827 Also see Facebook https://-www.facebook.com/Tony-the-Handyman-102705328020714/
SMALL ENGINE Service and repair to all makes. Great rates & fast service. Serving Fergus, Arthur and Elora areas. Call 519-766-5633.
GREENWAY CHIMNEY: Installs, sweeping, inspections, masonry repairs. WETT certified for your safety. Call 519-820-6369.
MARTIN WELL Drilling- Rejuvenate & clean up existing wells. Well extensions. De-commission abandoned wells. Flow tests. Pump service & water treatment. MOE certified. Call Len 519-846-9162, Jeff 519-846-1993 or Mike 519-638-8928. www.martinwelldrilling.com
LICENSED PLUMBER- 40 years experience. All types of installations and repairs. Hot water tanks, water softeners installed. Call Ken for a free estimate, 519-831-0422.
PAPA JOHN'S Renovations Home maintenance, decks, windows, doors, and interior work. Call John Lopers, 519-803-4888.
SUMP PUMP installations & inspections. Back-up systems installed. Licensed and insured. Ken, 519-831-0422
AB RENOVATIONS Basement, Bathroom and Kitchen renovations, ceramic tile, wall papering, painting, drywall, you name it. Affordable pricing. Free estimates. Fergus and surrounding area. Alan 519-787-1202 or cell 519-830-1202
SMALL EXCAVATING/-grading jobs? Call 519-400-9904 for prompt service, best prices and experience! Track skidsteer, dump trailers, excavator, loaders available. Backhoe911@gmail.com
RON'S DRYWALL and Renovations. Over 35 years experience. Call Ron at 519-496-7539 or email ron.spncr@gmail.com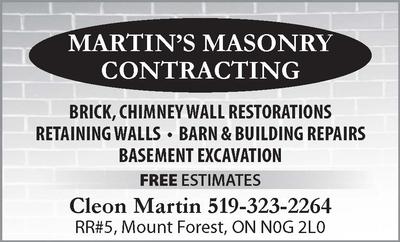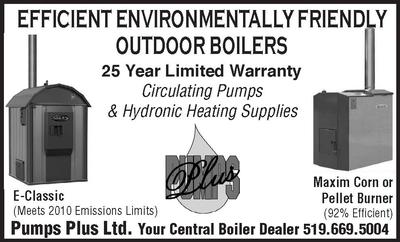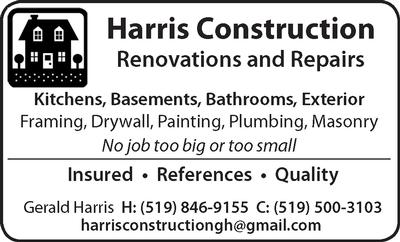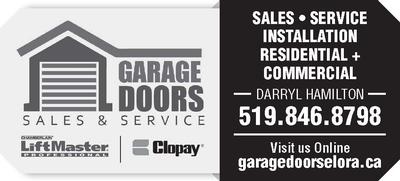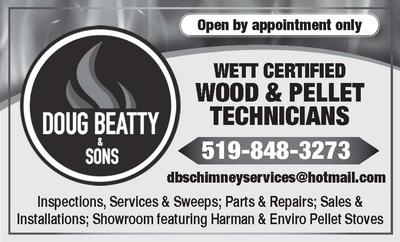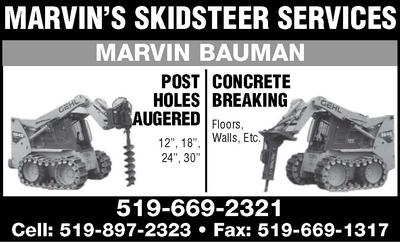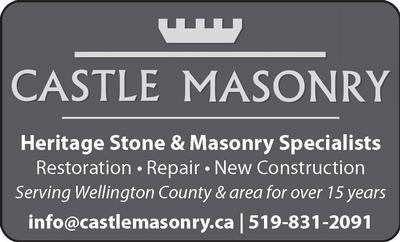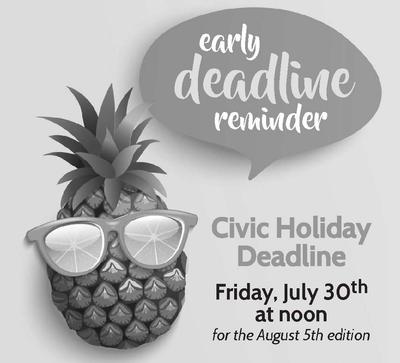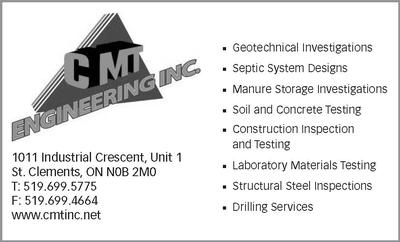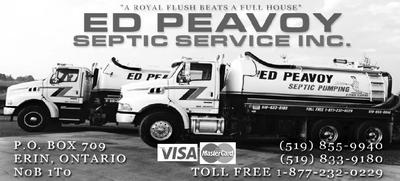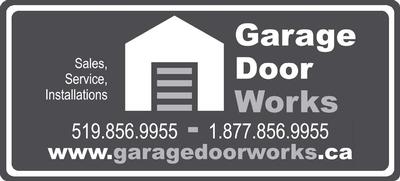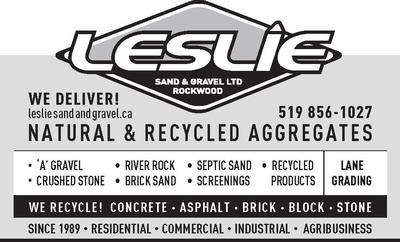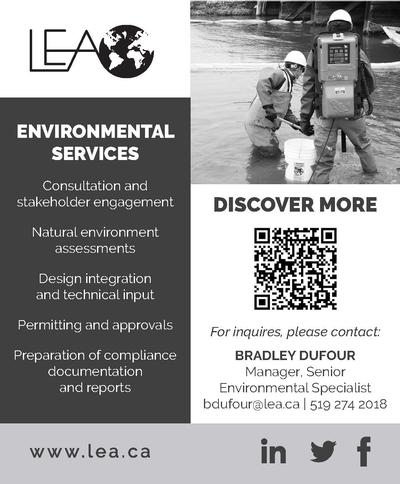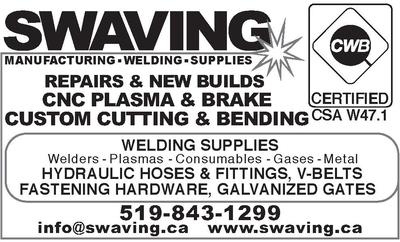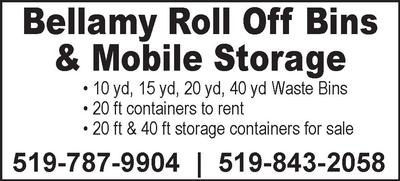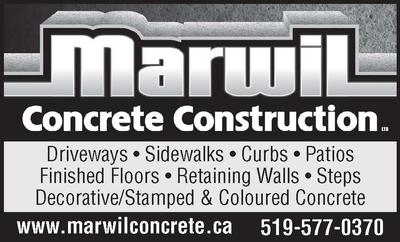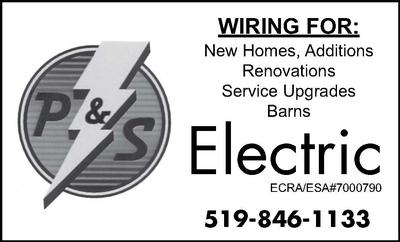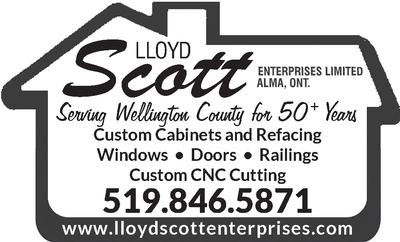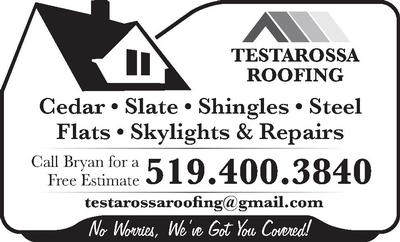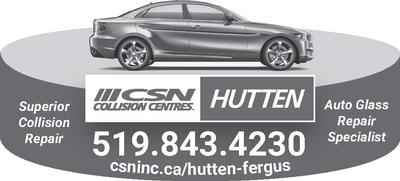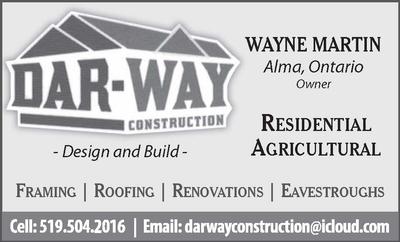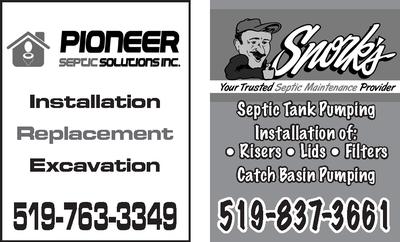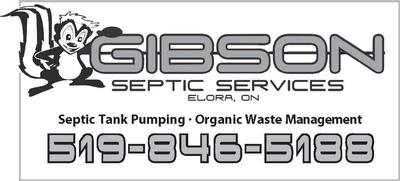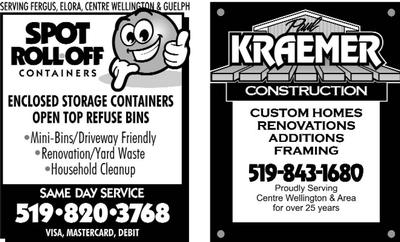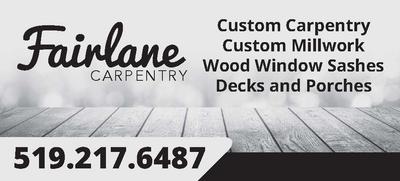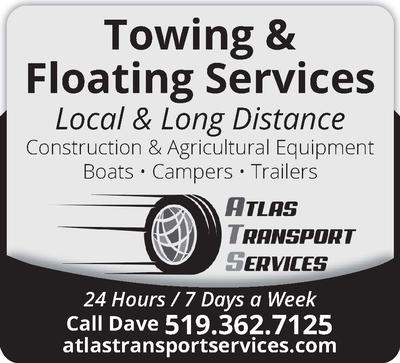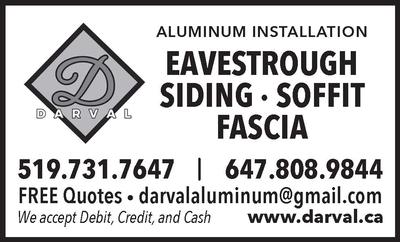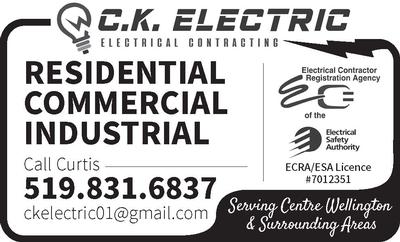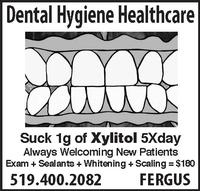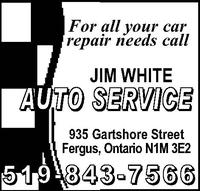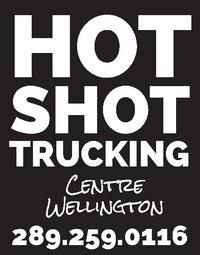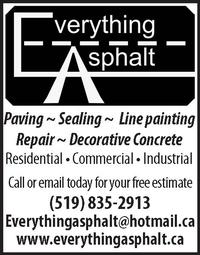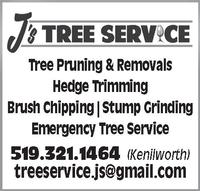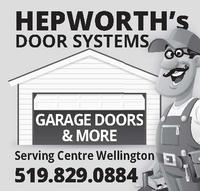 Vehicles
Cars
2000 MUSTANG convertible, red, V-6, automatic. Florida car, no rust. Offers over $7500. Call 519-669-9691.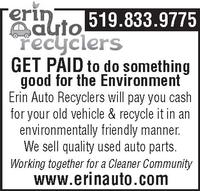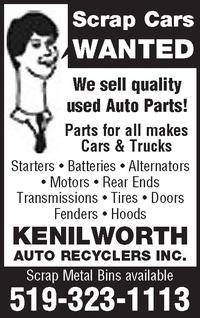 Trailer and Mobile Homes
1990 TRAVEL Aire 4020PM peaked and shingled roof, 1 bedroom with add a room, deck, shed, golf cart. Comes fully furnished. Sales also includes seasonal fees. Located on a beautiful seasonal site with no back yard neighbours at Silent Valley Park Ayton. Asking $35,000 obo. Contact 519-575-2668.
Wanted
Help Wanted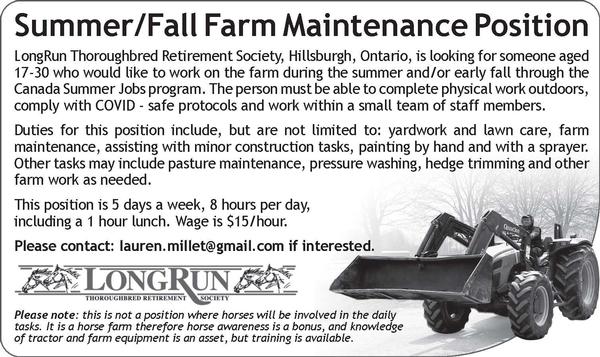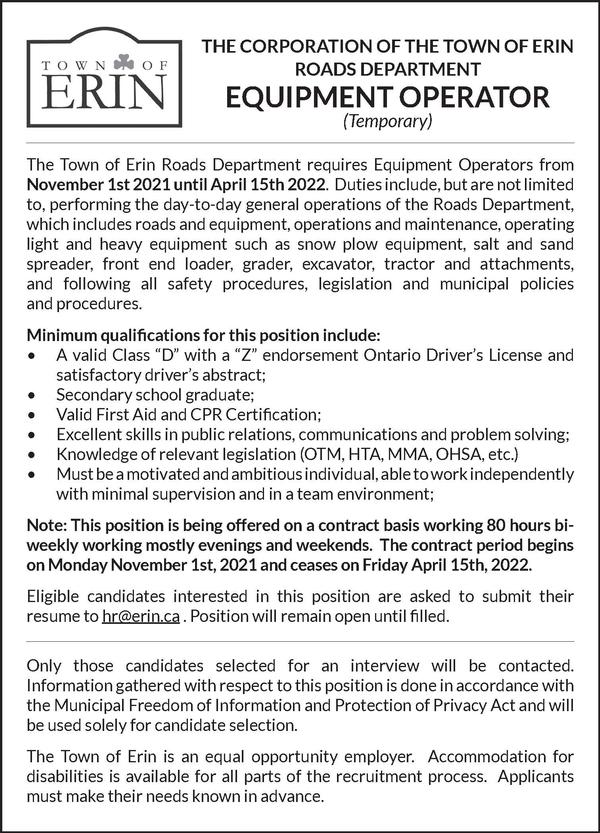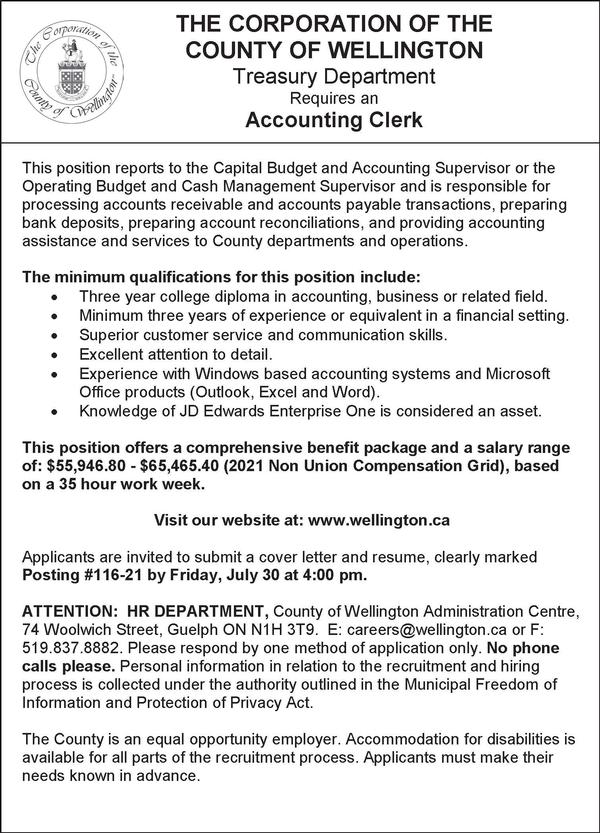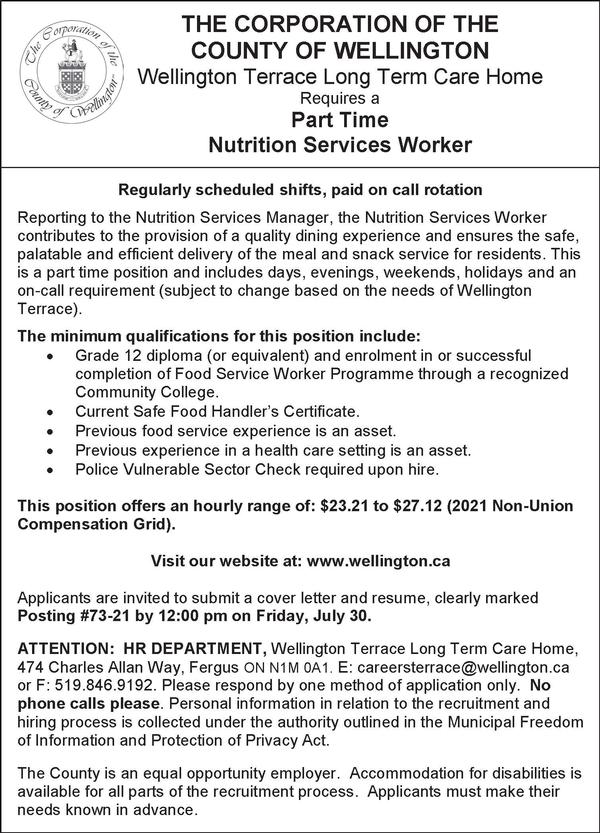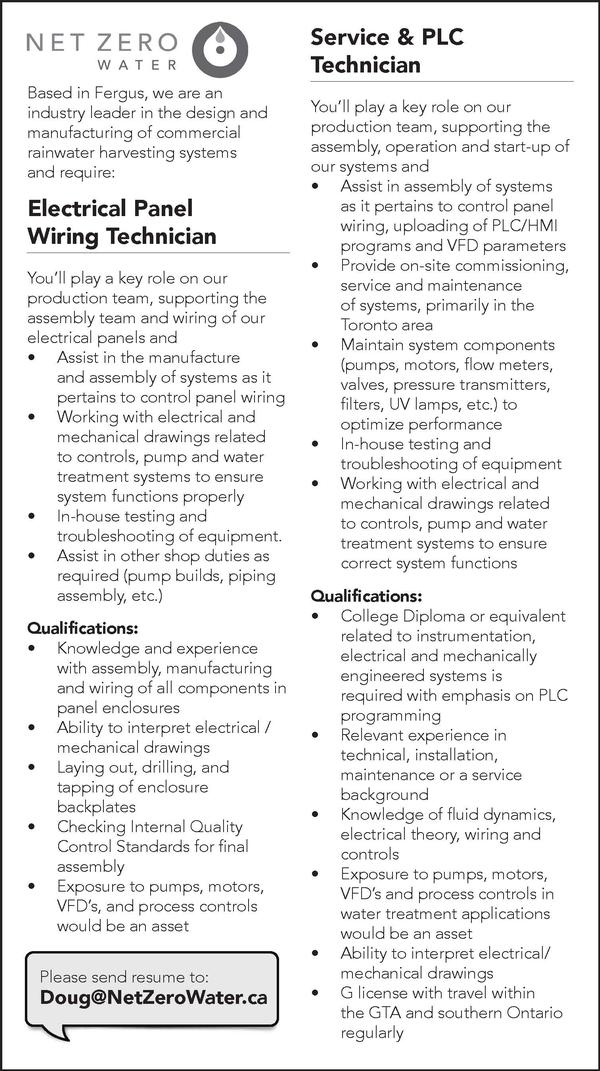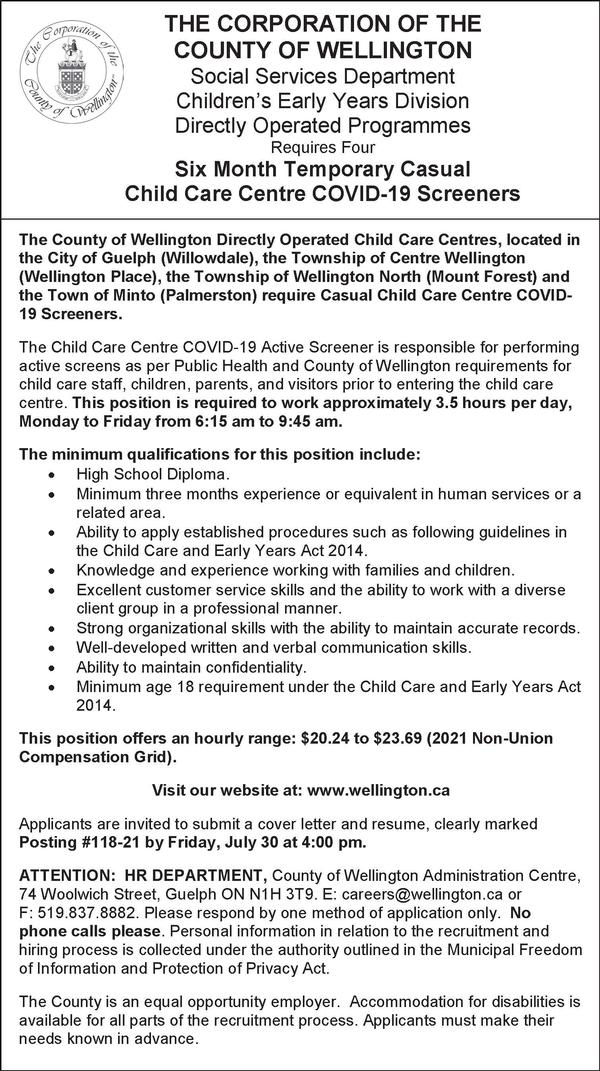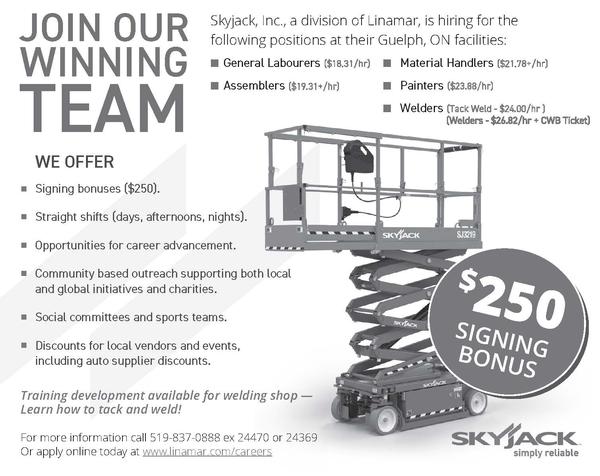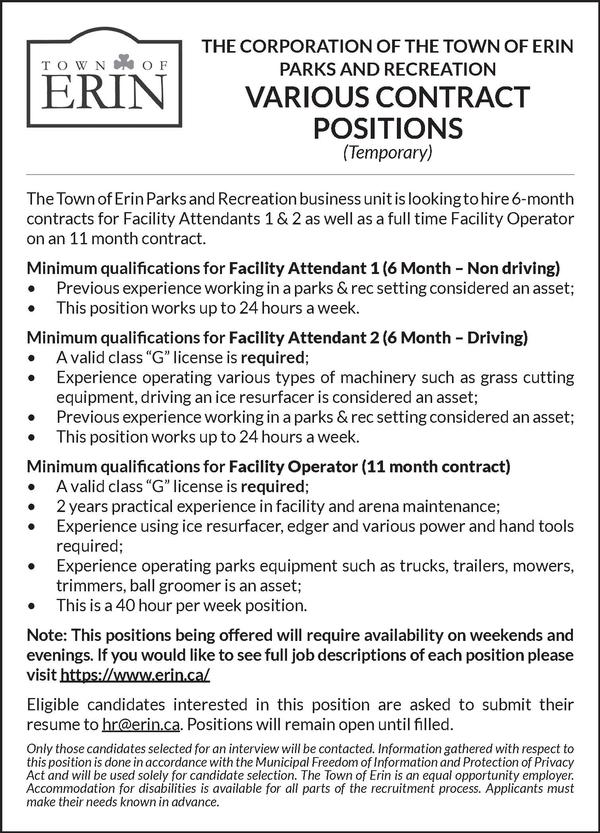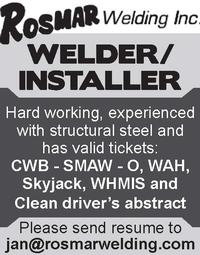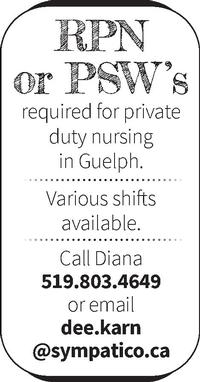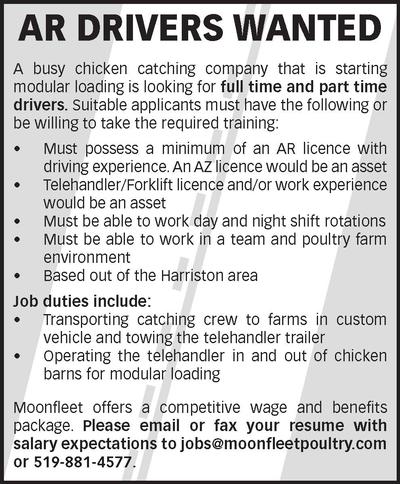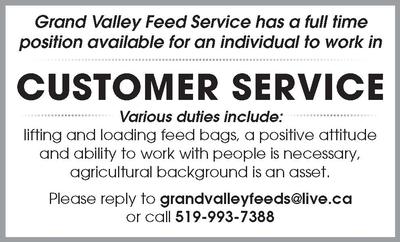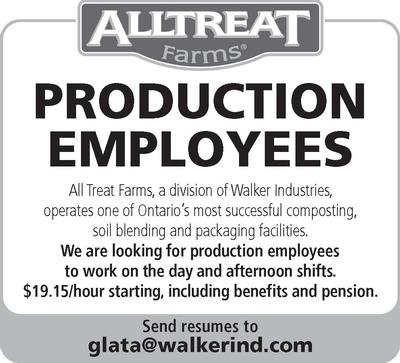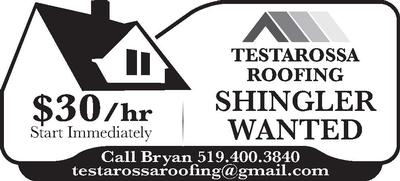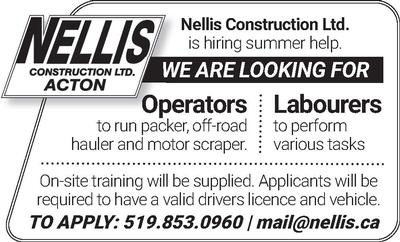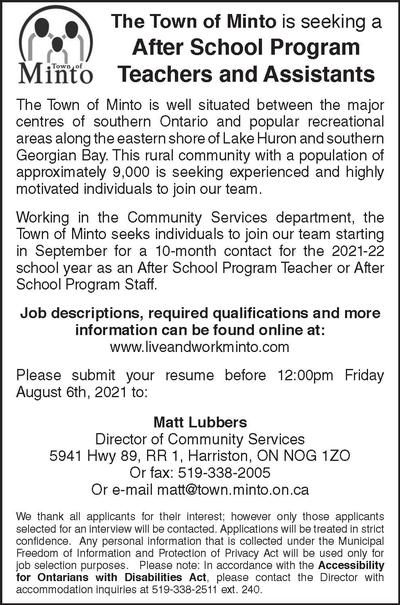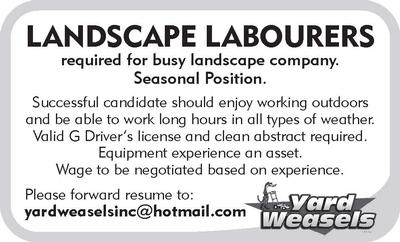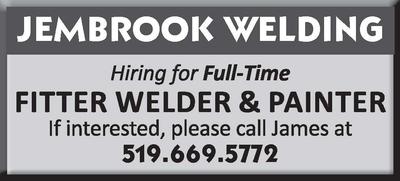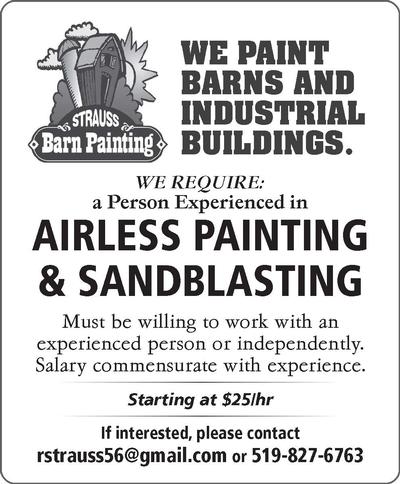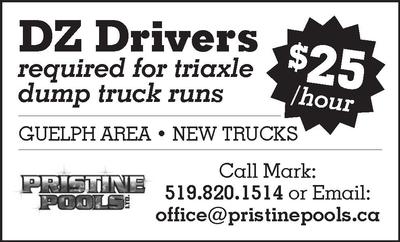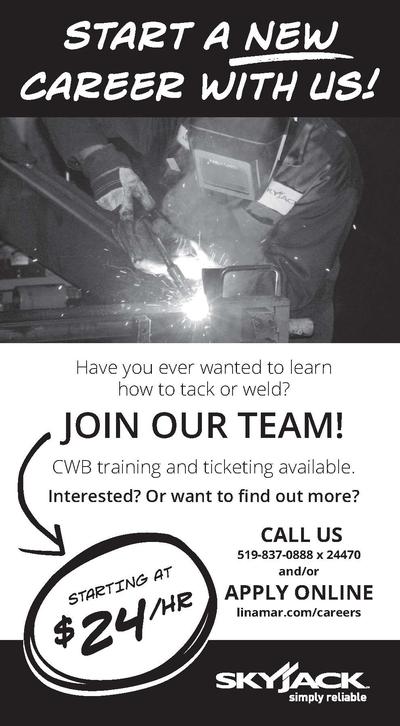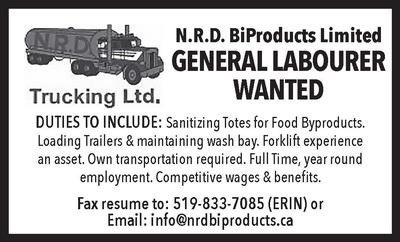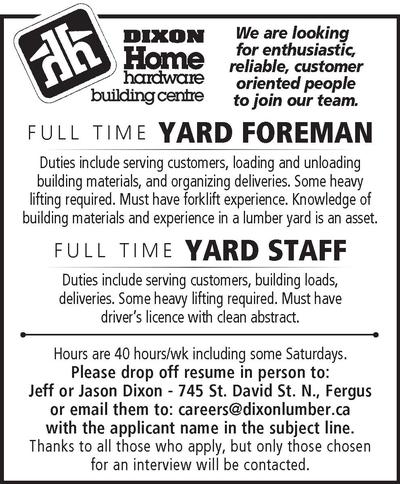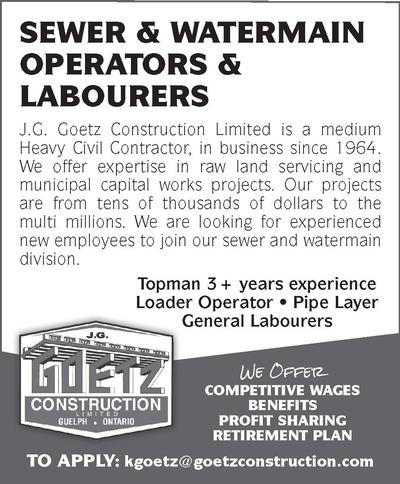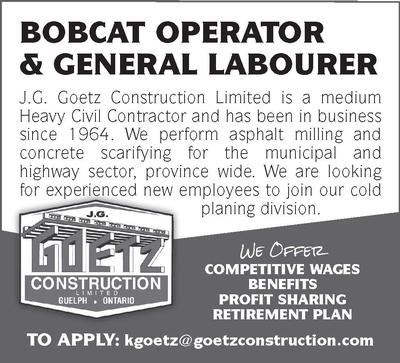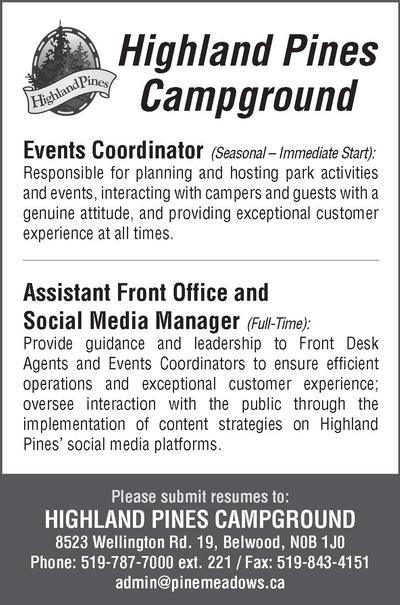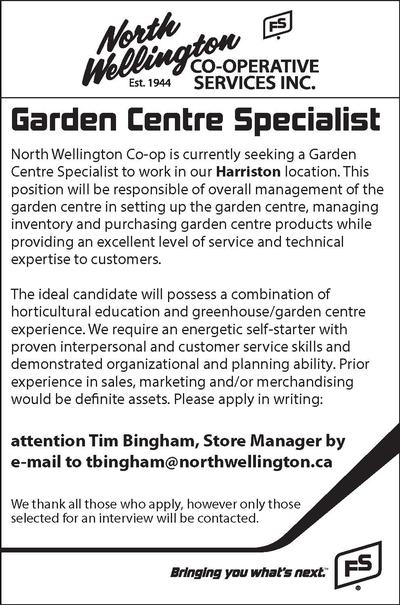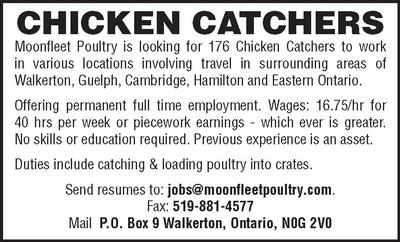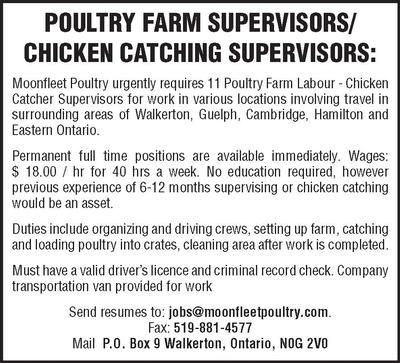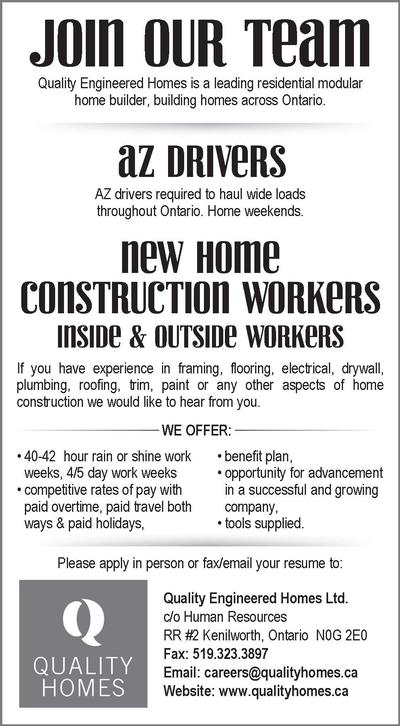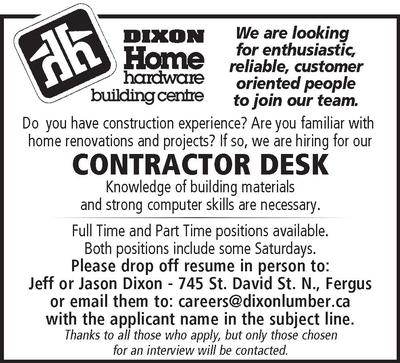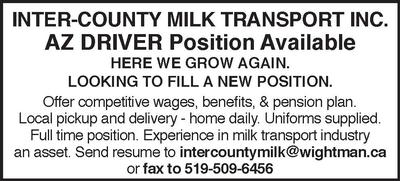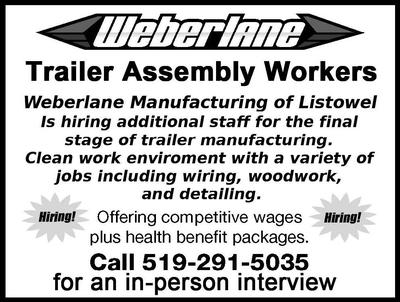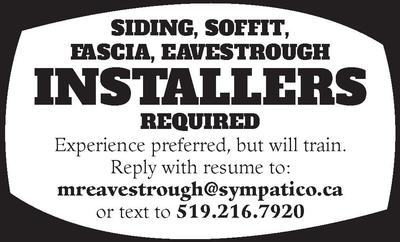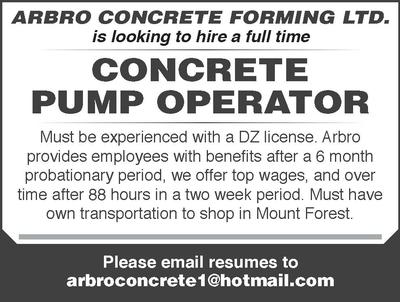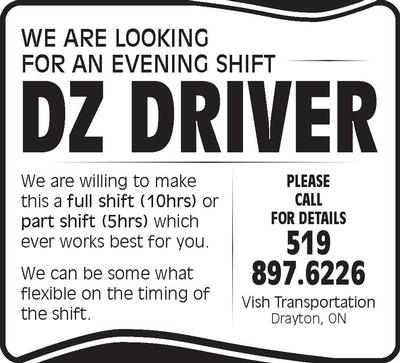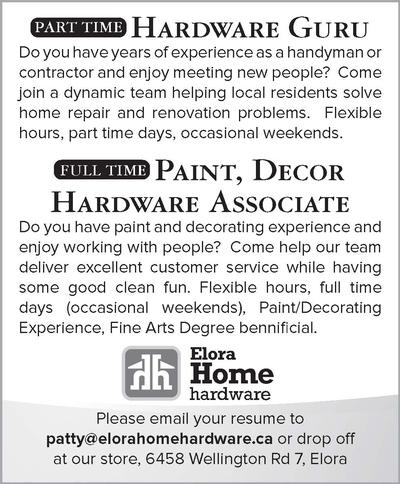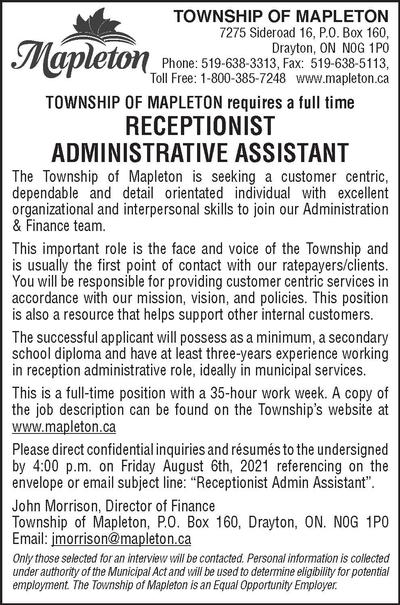 Items Wanted
RECORD ALBUMS wanted- rock, blues, punk, metal. Also looking for 60's-70's receivers, amps, turntables etc. and naptha gas style Coleman lanterns. Call Dave 519-824-3029 or email: blazerville74@gmail.com. If text preferred please use 905-788-5577
WOOD WORKING Planer, 15" or 16" and 8" jointer Call 519-755-5803
CONSIGNMENTS/-PURCHASING: 1&2 drawer lamp tables, nesting tables and washstands in good condition. Also pottery, costume/good jewelry and collectables. Call Ken Feakins Antiques and Furniture Refinishing between 9am to 5pm 519-843-1470
PINBALL MACHINES ... pinball machine just sitting collecting dust? Call Bruce at 519-827-6221. I'll come have a look and offer fair value for it.
ANTIQUES AND Vintage Treasures We are looking for household items like furniture, porcelain, oriental carpets and collectables. Please call or text Neels 519-830-9277 or Email neelscompion@gmail.com
WANTED-unwanted snowblowers, lawn tractors, rototillers, older farm tractors and equipment for reconditioning. Will pick up. Bob 519-400-2925 No Sunday calls.
Produce Wanted
NATURALLY GROWN Products wanted- beef, poultry, pork, lamb and all vegetables including potatoes. Prefer to buy direct from farmer, regular ongoing basis. Partnership possible. Wendy 519-216-1226 or w.l.hudson@hotmail.com
Wanted to Rent
WANTED HOUSE in country, 3 bedroom, pet friendly with outdoor storage in Grand Valley area. Looking for long-term lease Call 519-943-6418