Classifieds
Announcements
Notices
EXPO PIZZA- Anyone knowing of a D. Santomero or his whereabouts contact-Anthony at 519-923-3099.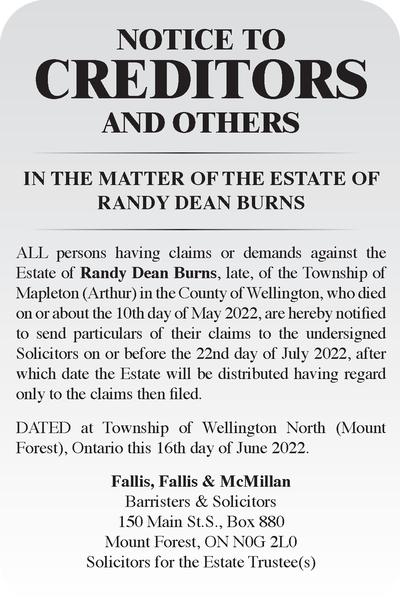 Farm and Livestock
Agriculture
BUYING STANDING timber/logs, hardwood & softwood, Cedar, Ash Salvage Program. Forester on staff Bauman Sawmill Inc. Call/text 226-972-1106
Farm Equipment
TRACTOR TIRES on rims, 13-6-42, used for row crop work on a 6000 series JD Tractor $1,000 each. Also, an Australian Shepherd female pup. Call 519-323-4361
NEW HOLLAND 1465 haybine, in Great Shape and field ready! Hydraulic swing, rubber rollers, new knives & guards $11,500 Guelph 226-979-2465
20' STEEL bale floor wagon, excellent condition $2600. 519-848-5983 Kenilworth.
Livestock
PULLETS ready to lay brown or white. New and used equipment. No order too small. Pullets Plus Inc. 6880 Line 86, Elmira. 519-669-2225.
Wanted: Old and crippled cull cows. Must be able to walk and be drug free. Cash paid. Call Dennis 519-654-7833.
M + M Livestock Wanted: Culled cows. Highest prices. Call collect 519-836-2070 Guelph or 905-852-3238 Uxbridge.
SHEEP SHEARING: will do large and small flocks. Call for more information 519-504-3680.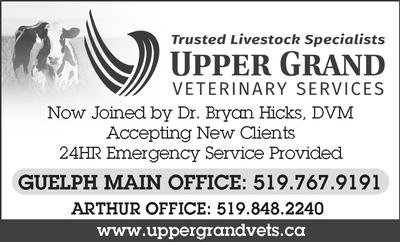 Produce For Sale
2022 NON CERTIFIED organic hay for sale. Alfalfa, Timothy, Brome and other Orchard grass mix. No rain, stored indoors. Small squares $6.50, 4'x4.5' $50, 4'x5' round $60. Can deliver within reasonable distance. Call or text 289-772-8137
HAY AND STRAW - will deliver in loads of 42-4x5, 72 big square bales. Call Reg Small 519-323-2191.
Hay For sale, 4x5 round bales, 2nd cut & 3rd cut, no rain. Call 519-843-5078
MT. FOREST Ag Auctions: Hay, straw, & firewood consignment auction every Wednesday 10am. Located east of Mount Forest @ 43853 Southgate Rd 4. 519-338-5267
FRESH STRAWBERRIES Please call 519-323-9198 to place your order, Henry & Annetta Weber, 9597 Conc. 8 Mount Forest.
FRESH SHELLED Peas. $2.75/lb. Taking orders now. Lester & Martha Martin 519-323-3770.
HORSE HAY (2021 Crop) 100 small squares- good size, no rain, mixed grassy hay. $6/-bale. Call 519-215-0369 (Orangeville).
STRAW & HAY: large squares of 1st & 2nd cut hay. Straw, small squares wheat straw in bundles of 21. Call 519-575-5723
STRAWBERRIES: ORDER your fresh, hand-picked strawberries now. Call Miriam 519-338-5067.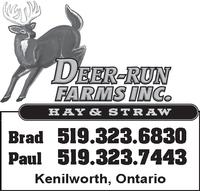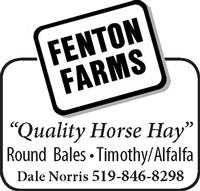 Homes' Apartments & Condos
Apt. for Rent
55+ 2 BEDROOM, 2 bathroom suite in Drayton, Ontario now available. Secure heated underground parking, private storage unit, all appliances, modern finishes. Close to grocery store, medical clinic, library, walking trails, etc. This unit is geared to the 55 and older. We would love to welcome you to our community! $2300 per month plus utilities. Please call or text 519-638-3841.
Condos for Rent
2-BDRM. CONDO in Mount Forest. Quiet building. Secure entrance. 4 appliances. Mature tenants. Available June 1, 2022. Call John, 519-321-9233
Shared Accommodation
ROOM FOR Rent- between Rockwood and Belwood-Large Bedroom with shared kitchen and bathrooms. 3,200 sq foot home on 100 acre farm. Heat/hydro/laundry/parking and internet included. No pets, 2 large dogs on site. Own transportation is a must. No smoking/vaping indoors. $650/-month. Single occupancy. Proof of vaccination required. For further information call or text Kip @ 519-856-2538.
Items for Sale
Antiques
"HELP" -WE NEED: cool old toys, fun crocks; neat old farm stuff; old cast iron; cool old mags/paper; vintage jewelry and clothes; 'farm primitives' and blanket boxes; early framed stain glass. Deals- china & glass. More you buy -cheaper it gets. Cull store time! June, new arrivals, lots! Make deals on old stock-over full! Iron Bucket, Fergus 519-787-8287 "answering machine" Always open -mostly weird, Call us!
WE ARE looking for antique furniture, porcelain, oriental carpets and art. Please call or text Neels 519-830-9277 or email neelscompion@gmail.com
Garage Sales
PINE MEADOWS Community Garage Sale Saturday, June 25th. 730-Noon. 8473 Wellington County RD 19, Belwood.(just west of Highland Pines Campground) Over 40 homes participating! Furniture, antiques, collectibles, crafts, tools, sporting goods, and much more. Scouts will be on site selling food.
YARD SALE- Saturday, June 25 & Sunday, June 26 at 31B Amalia Cres, Belwood. Tools, stained glass supplies, craft supplies, fabric, kitchenware, holiday ornaments, furniture and so much more. Starts at 9am.
Items for Sale
TREES & SHRUBS for sale. Shade trees, fruit trees (apple, pear, peach, plum, cherry, apricot, nectarine, blueberries, raspberry, rhubarb, aronia berry etc.) Lots of nice cedars for living green fence, hedge or windbreak. Blue Spruce, White Spuce, Norway Spruce, Serbian Spruce, Balsam Fir, White Pine etc. 1-6ft. tall. Also- Bee supplies, Nucs. From June to end of summer, we have Select Queens available weekly from Northumberland Bees. Stop by Mon-Sat., 7:00am-6:00pm.at Martin's Nursery & Bee Supplies, 42661 Orangehill Rd. Wroxeter, ON N0G 2X0 (one conc. north of Wroxeter on Belmore Line)
VAN TRAILERS to buy. Call Reg Small for more details, 519-323-2191.
OPEN FOR The Season! Pure hardwood slabs, 15" long, small pieces sorted out. Truck load lots. Also, split hardwood 14" long. $75 plus delivery. Clean, stored on cement. Mixed loads welcome. 519-379-5528 or 519-377-9888 or 519-369-6123
PRESSURE WASHERS- A unit to suit most every application, cold, hot and pressure cleaning detergents. Tri-Mech Inc . 519-638-2836
FIREWOOD FOR SALE. Seasoned hardwood. Cut and split in 12" pieces. Delivery available. Call 519-338-5439
FIREWOOD LOGS for sale-tractor trailer loads, long links. Call Rick, 519-353-8167
A-1 MIXED hardwood, 12" $250 / bushcord. Call 519-994-6075
WOODEN PICNIC Tables, 8ft wide, made with pressure treated spruce with dark trimmings; horse-head carved in center. Oxagon table $950 & hexagon $750. 1/2 mile North of Kenilworth on Hwy 6 Call 519-848-6231.
WHITE PINE LUMBER- 1in. x 8, 10, 12in. Call for a quote. A. Rogers Sawmill, one mile east of Ennotville. 226-821-3990. Hours: 8am-12, 1-5pm.
FIREWOOD- SEASONED hardwood. 12" or 16" lengths available. Picked up or delivered. 519-846-5010 or cell 519-575-5723.
WELL Seasoned Firewood for sale. Local delivery included. Call for pricing or to order 226-821-1868.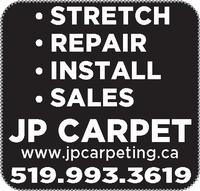 Mortgages and Financial
Private Mortgages
THE MORTGAGE PEOPLE- We do difficult mortgages. 1st, 2nd & 3rd mortgages. Residential, Commercial, Industrial, Farms & Land. Good credit, bad credit, self-employed. We will come to you. We use your equity in your home to get you approved. Mortgages are cheaper than your credit card. REVERSE MORTGAGES. No fees up front. One week to complete after everything is signed. Could be sooner! Call Don Madill #M08004349 or Nicholas Seibert #M19000535 519-743-5361 or 1-800-361-5114 (Lic#10300) www.themortgagepeople.ca
Personal Services
Health
OLDER ADULTS (60+yrs) needed for BEANS & BEEF nutrition study at University of Guelph. Financial compensation. 519-824-4120 X58081 or bbstudy@uoguelph.ca
Storage
20FT SHIPPING containers for sale or rent. Also, 40FT Shipping containers for sale. Merlin Rice 519-323-1208 or 519-323-8670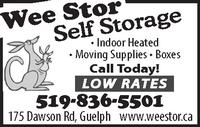 Pets
Lost Pets
LOST: BLANCHE is a smallish Tabby cat with a white chest and white paws. She is blind in one eye. Last seen May 30th Wellington St and Athol, Fergus. $500 reward.
Read more
Pets for Sale
11 BLONDE & Cream coloured Cockapoo puppies ready for good home mid-July. Will be vet checked and have first shots. $1200 each. Call 519-323-9306
PUREBREDAUSTRALIAN Shepherd puppies, ready to go, parents on site. Rockwood 519-856-9624
Professional Services
Business Services
DO YOU have ADHD? Looking for a Coach to help with the hurdles? Online appointments with an experienced Coach. info@indigonlpcoach.com
Custom Work
CUSTOM Manure handling (solid or liquid). Skidsteer service available. Barn cleaning etc. 519-831-3730.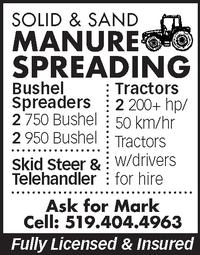 Lawn & Garden
GIB'S GARDENS Property Service endash spring cleanup, garden maintenance and mulching, stone patios and walkways, lawn care, sodding, painting, garbage and brush removal, trimming, eavestrough cleaning, odd jobs and more! Let our team take care of your property needs in our 8th season! We offer quality services at competitive rates. Call or text Matt 519-362-4896, or email gibsgardens11@outlook.com. Local, reliable, experienced.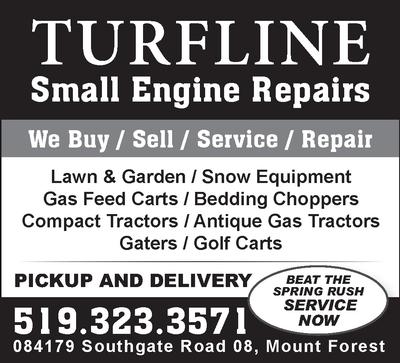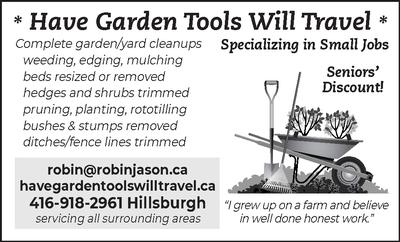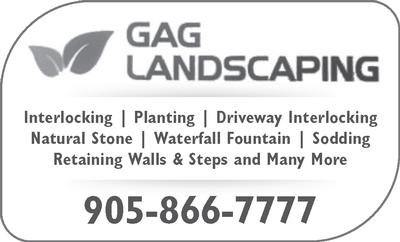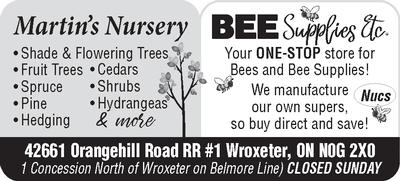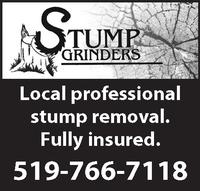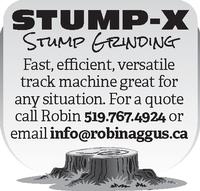 Scrap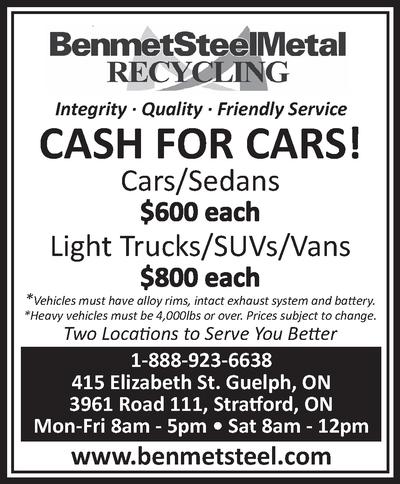 Trades and Services
SUMMER IS Beginning! Lots of jobs to be done outside. Tony would be happy to help you. He will repair, clean, stain your deck, paint in or out, repair small household jobs, install, assemble, remove items. He can help you with unwanted dump items or moving items with his trailer. You can call him anytime, 519-766-7827 leave him a message, or email handymantony5464@gmail.com See his website and FB page www.toneythehandyman.com ; www.facebook.com/Tony-the-Handyman-102705328020714/
SMALL EXCAVATING/-grading jobs? Call 519-400-9904 for prompt service, best prices and experience! Track skidsteer, dump trailers, excavator, loaders available. Backhoe911@gmail.com
SMALL CARPENTRY projects, repairs, decks. Good rates, free estimates, excellent work. Dan 519-217-2439
CONTRACTOR REPAIRS, restores, remodels, builds and jacks up farm and storage buildings, cottages, homes, etc. Also roofing, siding, doors, windows, fencing, cement work, beams, posts, timbers, framework, rafters, foundations, decks, docks installed, replaced, repaired. Brian McCurdy 519-986-1781/ 519-375-0958.
FULL SERVICE painter. Residential/Commercial spraying, fine detail painting. Specializing in kitchen refinishing. Numerous references available! Call 519-660-9831 to book your free estimate.
GREENWAY CHIMNEY: Installs, sweeping, inspections, masonry repairs. WETT certified for your safety. Call 519-820-6369.
SUMP PUMP installations & inspections. Back-up systems installed. Licensed and insured. Ken, 519-831-0422
MARTIN WELL Drilling- Rejuvenate & clean up existing wells. Well extensions. De-commission abandoned wells. Flow tests. Pump service & water treatment. MOE certified. Call Len 519-846-9162, Jeff 519-846-1993 or Mike 519-638-8928. www.martinwelldrilling.com
AB RENOVATIONS Basement, Bathroom and Kitchen renovations, ceramic tile, wall papering, painting, drywall, you name it. Affordable pricing. Free estimates. Fergus and surrounding area. Alan 519-787-1202 or cell 519-830-1202
LICENSED PLUMBER- 40 years experience. All types of installations and repairs. Hot water tanks, water softeners installed. Call Ken for a free estimate, 519-831-0422.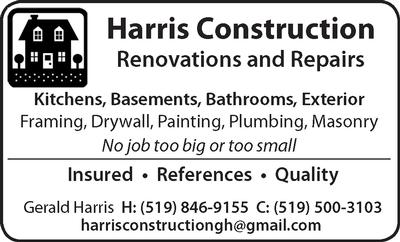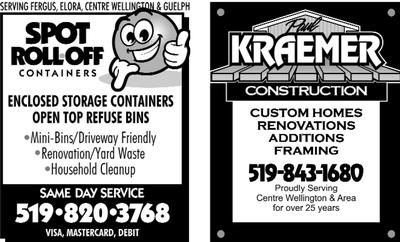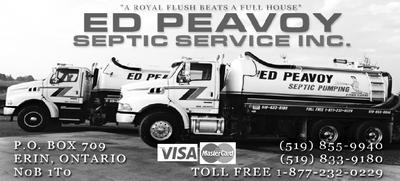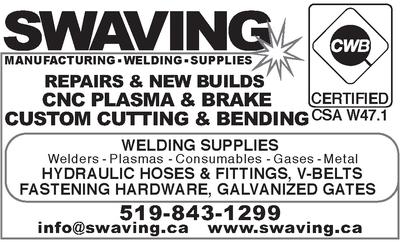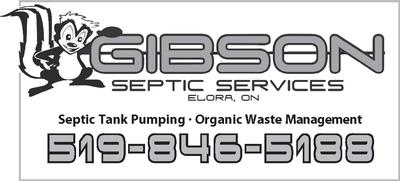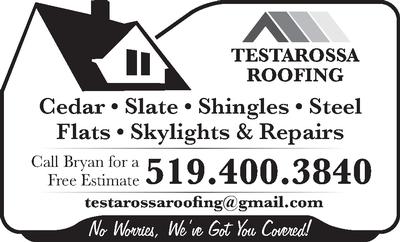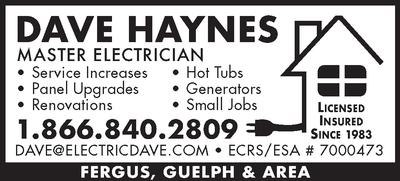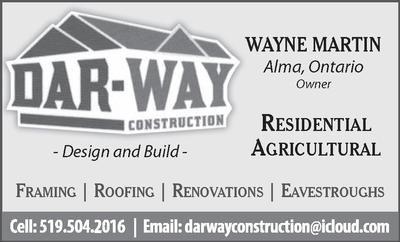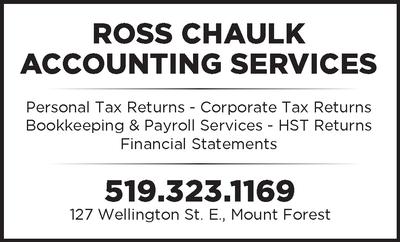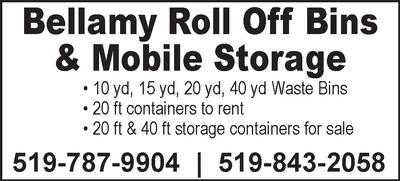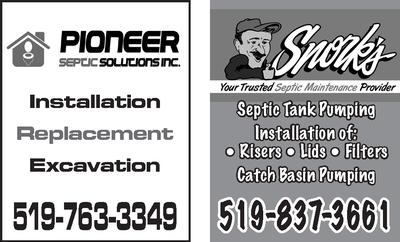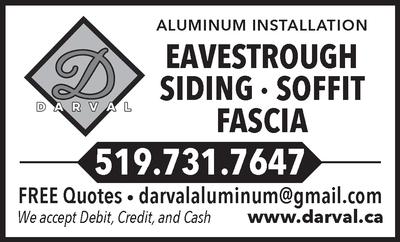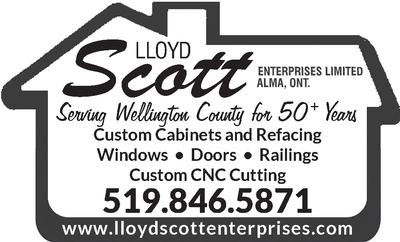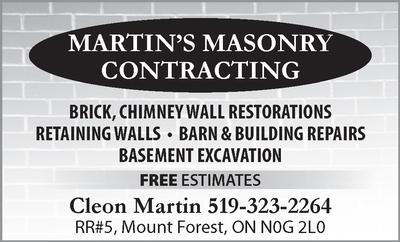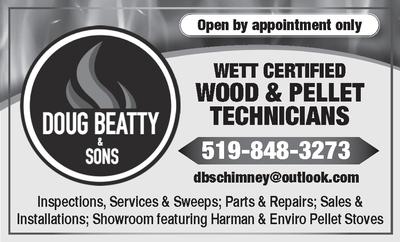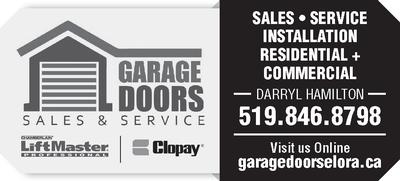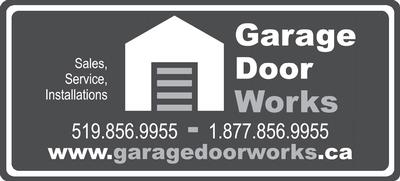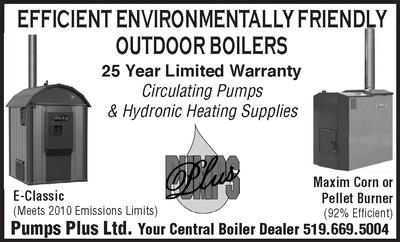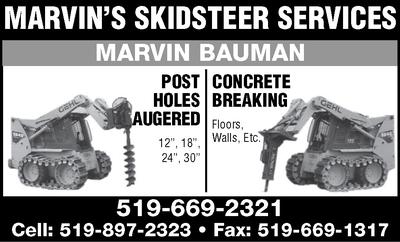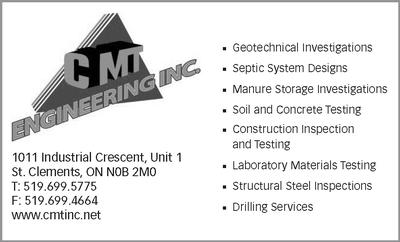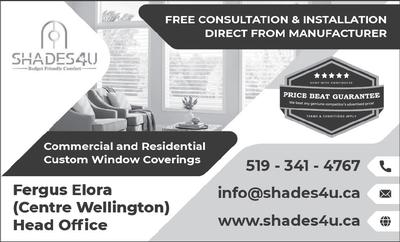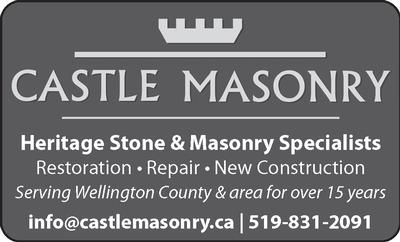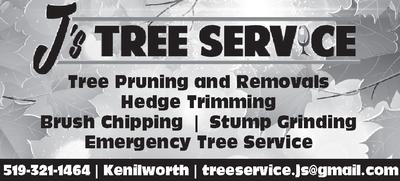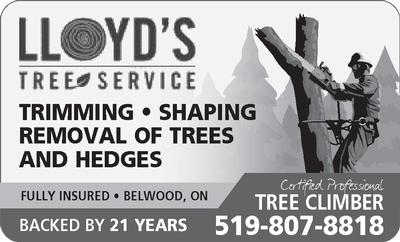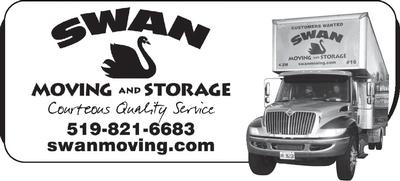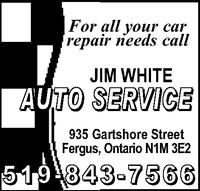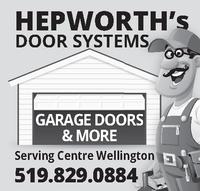 Vehicles
Cars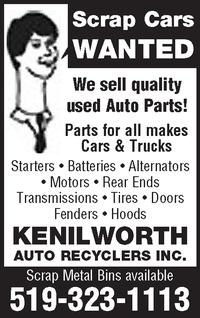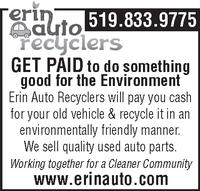 Trailer and Mobile Homes
2004 CITATION 38 FBR, 2 bedrooms, sleeps 10. Comes with many extras including this years fees. Seasonal site Silent Valley Park, Ayton. Immediate possession. Asking $55,000 obo. Contact 519-575-2668.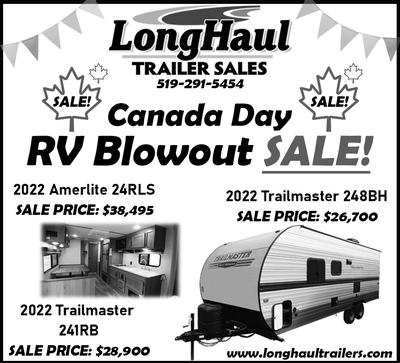 Wanted
Help Wanted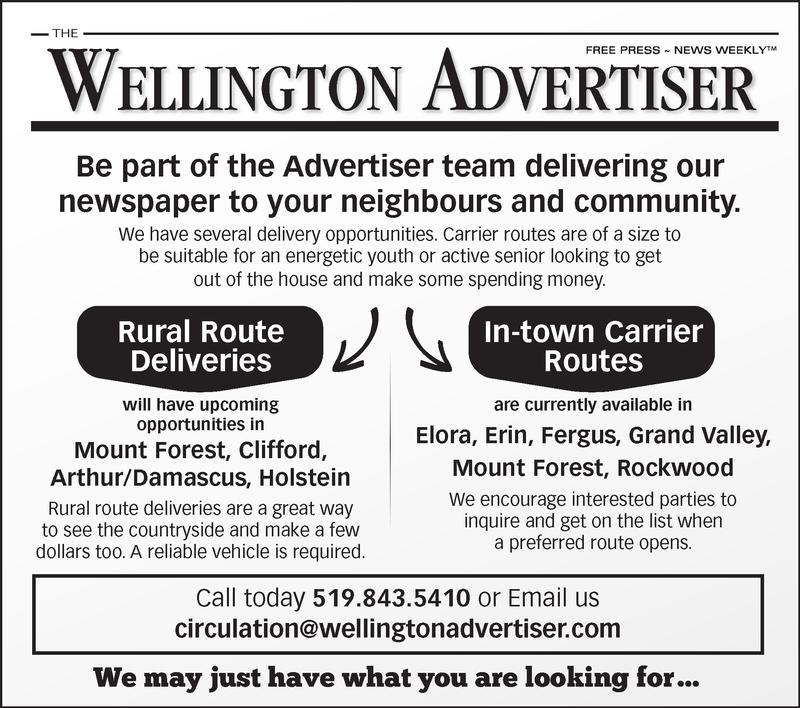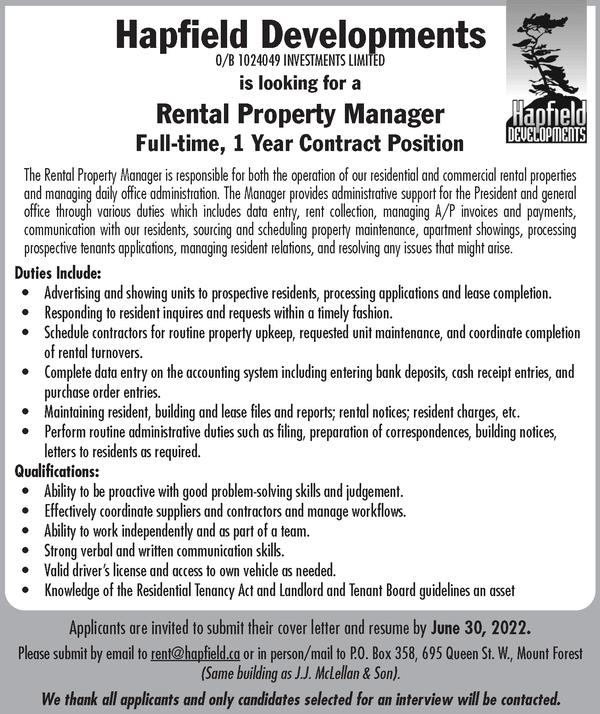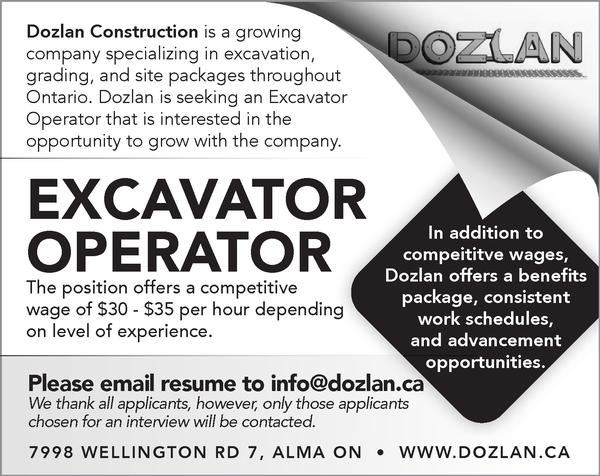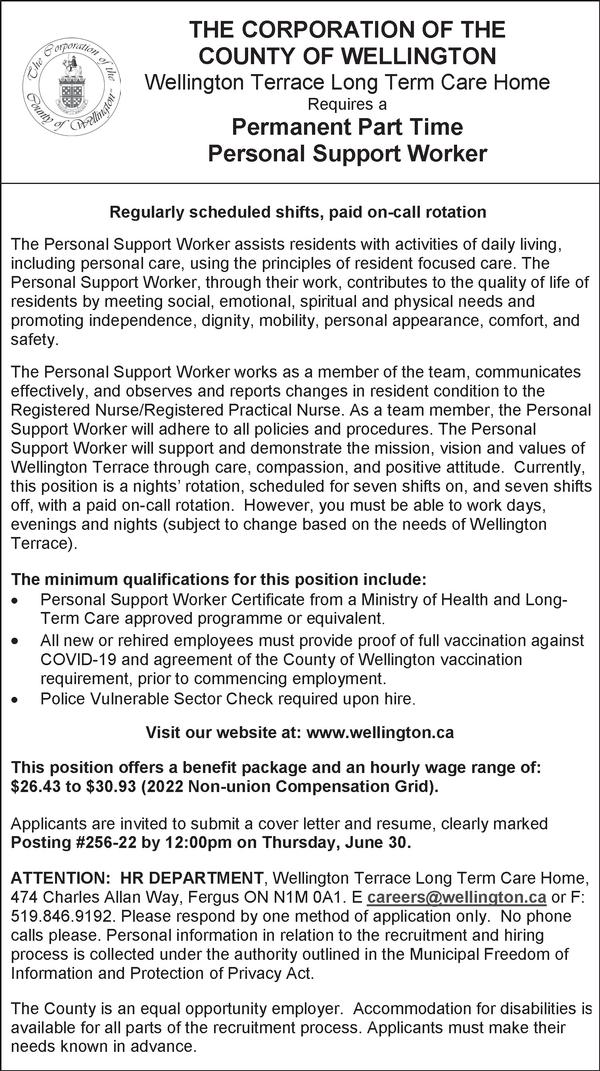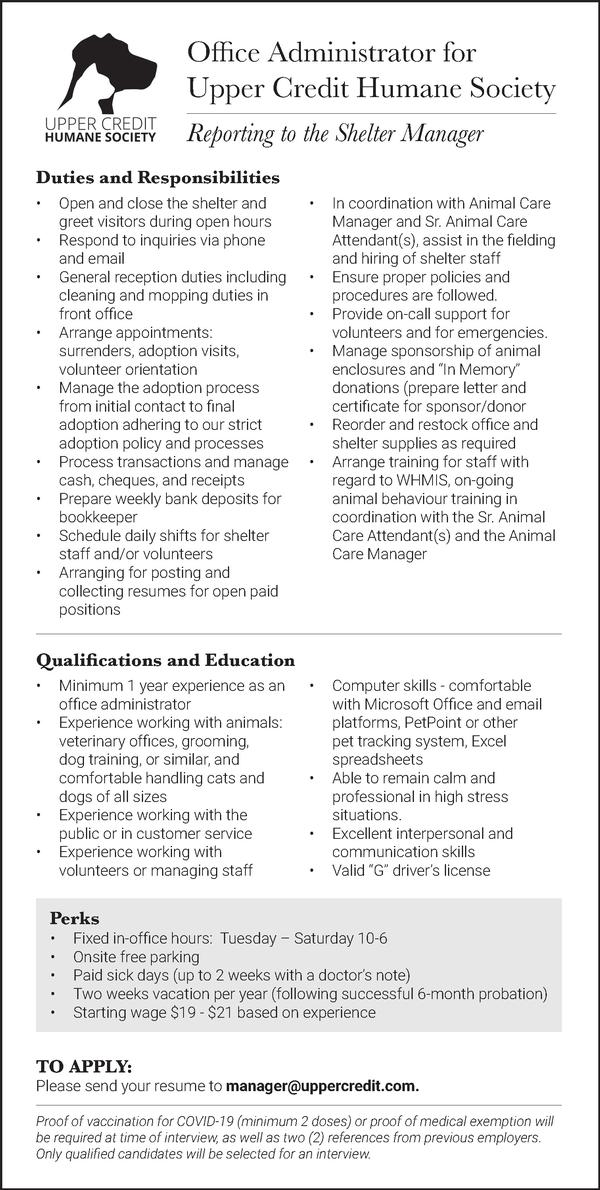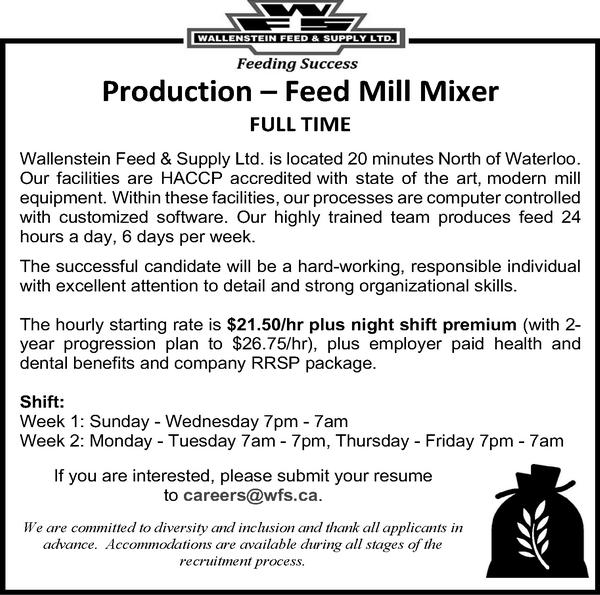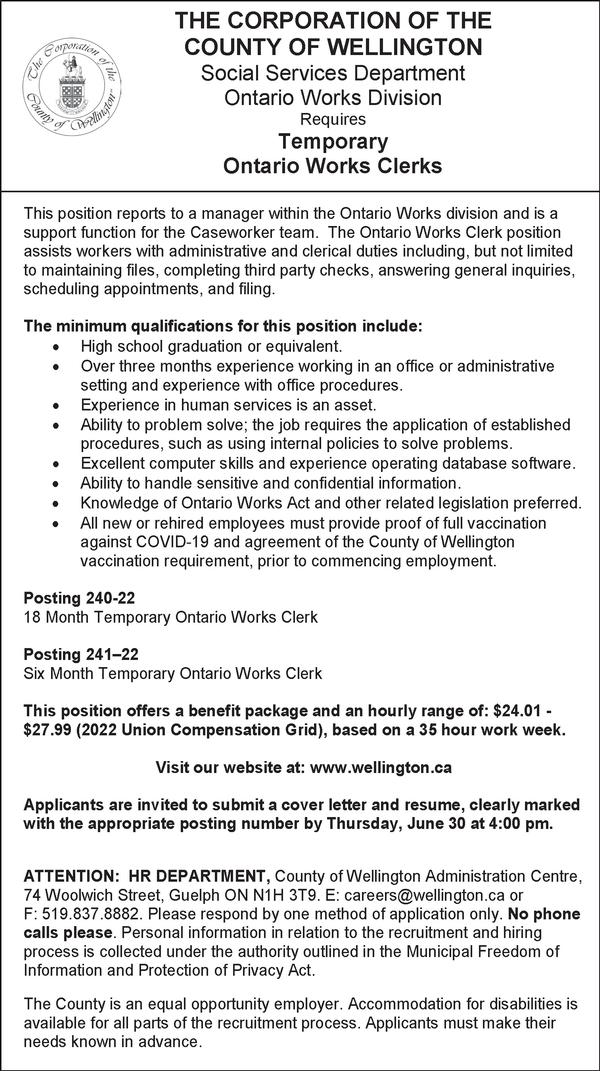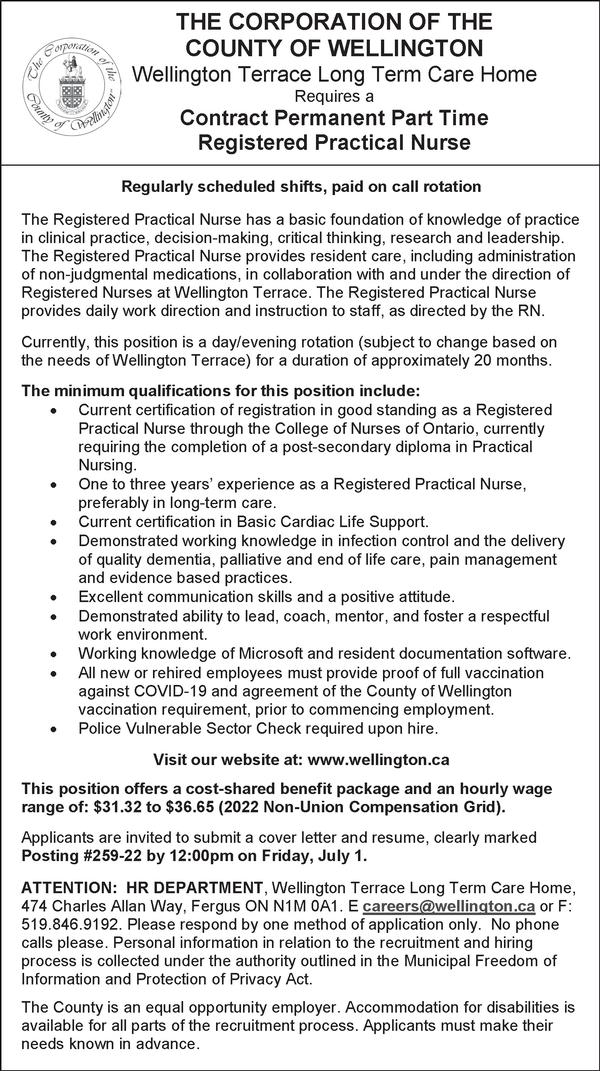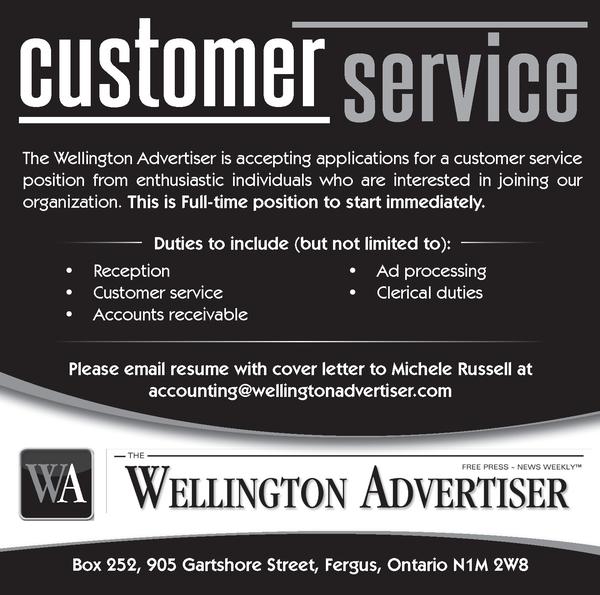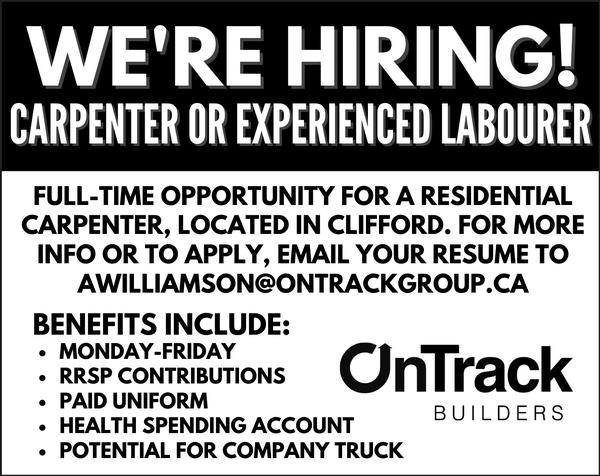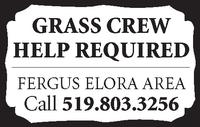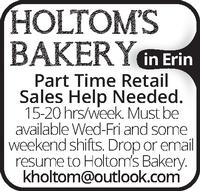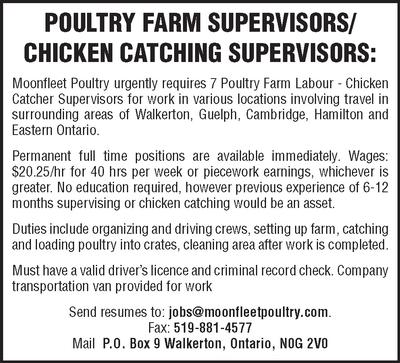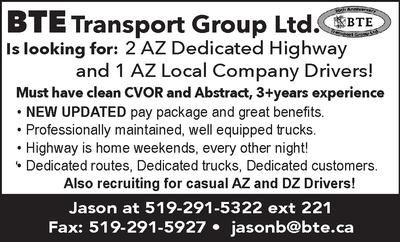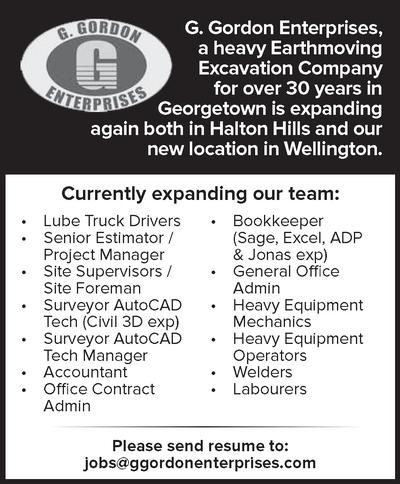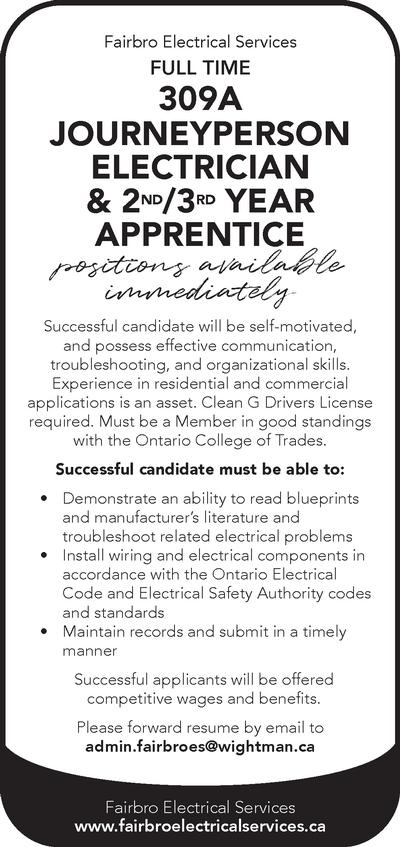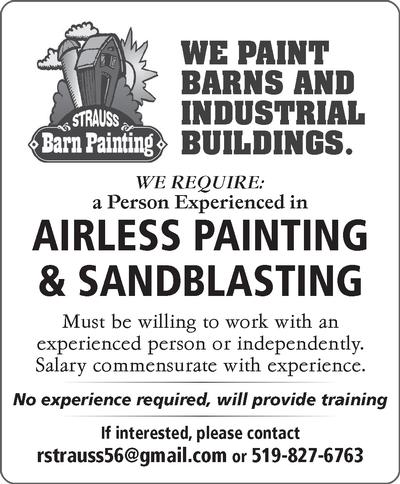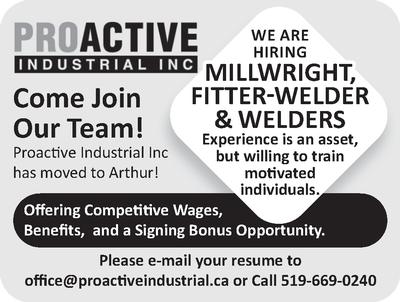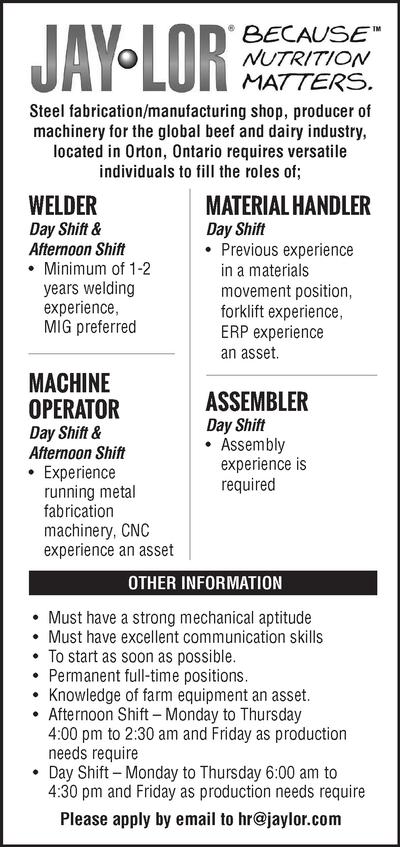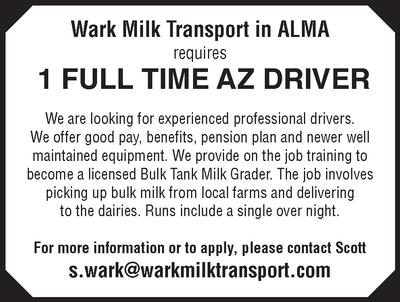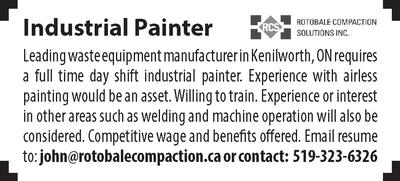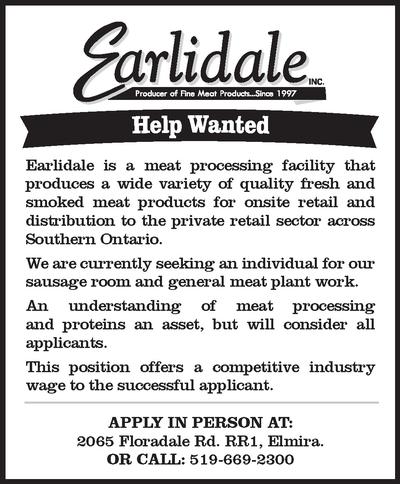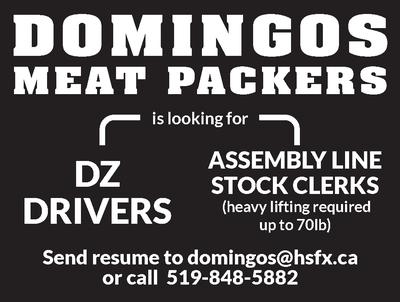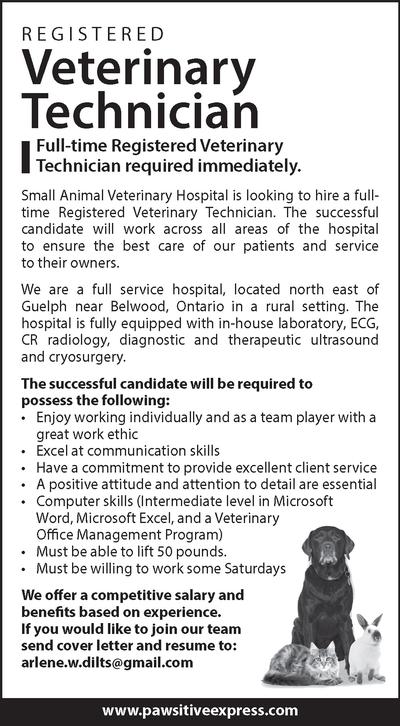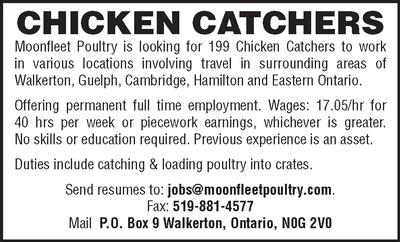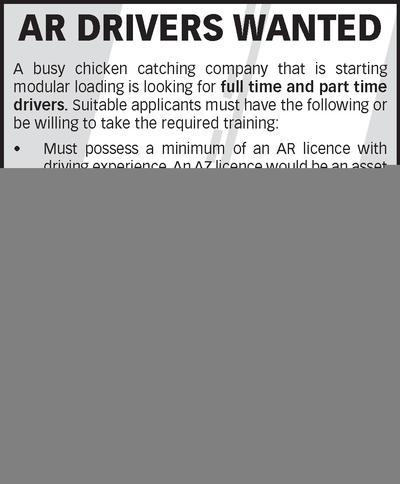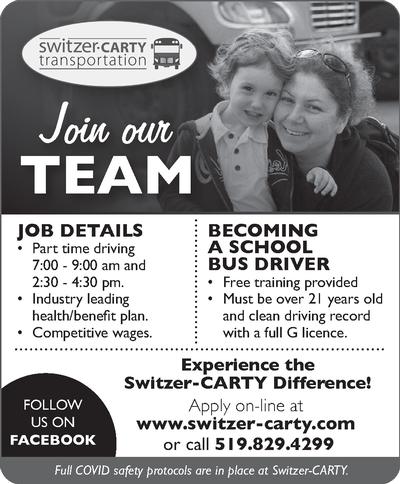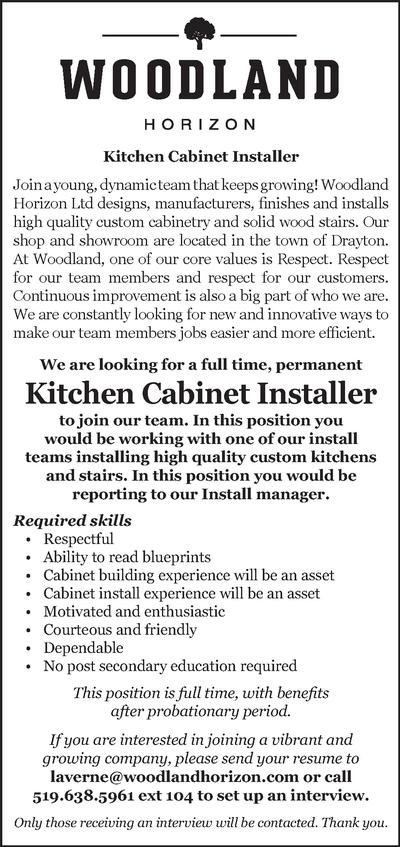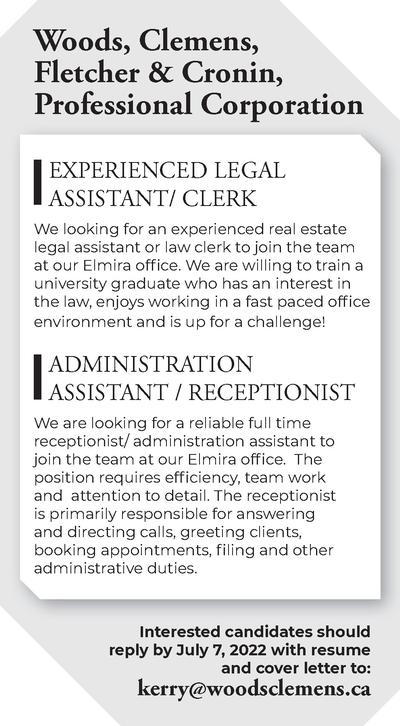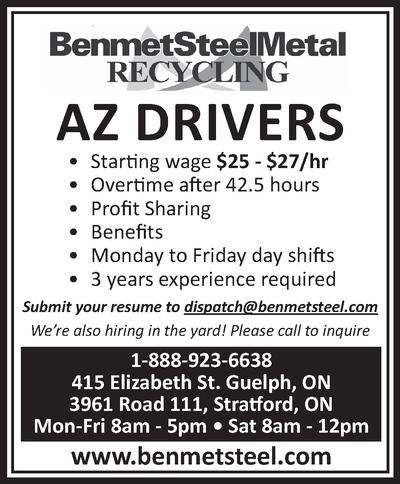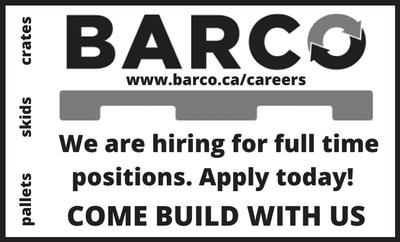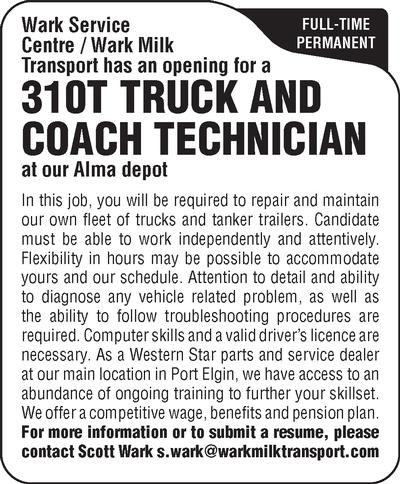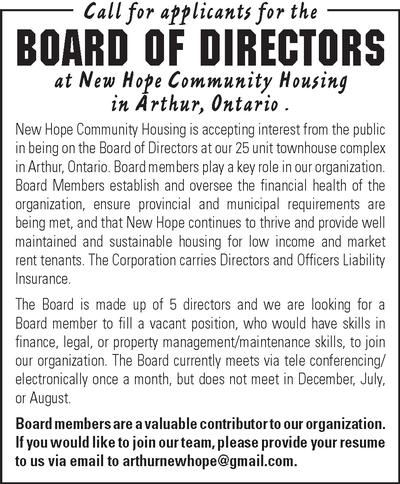 Items Wanted
RECORD ALBUMS wanted- rock, blues, punk, metal. Also looking for 60's-70's receivers, amps, turntables etc. and naptha gas style Coleman lanterns. Call Dave 519-824-3029 or email: blazerville74@gmail.com. If text preferred please use 905-788-5577
PINBALL MACHINES ... pinball machine/ arcade games just sitting collecting dust? Call Bruce at 519-827-6221. I'll come have a look and offer fair value for it.
WANTED-unwanted snowblowers, lawn tractors, rototillers, older farm tractors and equipment for reconditioning. Will pick up. Bob 519-400-2925 No Sunday calls.
BUYING STANDING timber and logs/ Ash Salvage program. Call/text for free Estimate 226-972-1106 Bauman Sawmill Inc.