Classifieds
Business Opportunities
Business Opportunity
DEALERSHIP OPPORTUNITIES are available in many areas with the Leader in Non-GMO corn. De Dell Seeds (519) 264-CORN.
Farm and Livestock
Livestock
LIMOUSIN BULL 30 months of age. Ideal for heifers. Proven breeder, easy handler. Phone 519 822 3312 (line), 519 823 6477 (cell) Elora.
Wanted: Old and crippled cull cows. Must be able to walk and be drug free. Cash paid. Call Dennis 519-654-7833.
M + M Livestock Wanted: Culled cows and old horses. Highest prices. Call collect 519-836-2070 Guelph or 905-852-3238 Uxbridge.
LIVESTOCK TRUCKING Based in the Erin area whatever your needs call or text, weekly trips sale barns 519-215-8004 Roy.
9 LIMO-CROSS stocker steers. Approx. 500 lbs. Pre-conditioned, vaccinated, weaned & on dry feed. Call Keith, 519-855-6336.
PULLETS ready to lay brown or white. New and used equipment. No order too small. Pullets Plus Inc. Phone 519-669-2225.
Produce For Sale
190 LARGE square first cut grassy hay 3'x4'x6' bales. No rain and stored indoors. Have a feed analysis report to confirm low potassium levels. Contact Tony @ 519-572-2901 for more info.
POTATOES FOR SALE: Red, yellow or purple. 9190 Hwy #6, 1/2 mile north of Kenilworth. 50 lb. for $12 or 10 lb. for $5. 519-848-6231
MT. FOREST Ag Auctions: Hay, straw, & firewood consignment auction every Wednesday 10am. Located east of Mount Forest @ 43853 Southgate Rd 4. 519-323-2658
HAY & BALAGE: 1st cut hay- small squares & 14 round bales. Balage- 35 round bales 3rd cut, also 2nd cut round bales. Call 519-323-2916
STRAW- Small squares in bundles of 21. Also large square bales of chopped wheat straw.. Pickup or will deliver. Call Lavon, 519-575-5723.
HAY FOR SALE: Round bales 4x4 741 lbs. 2nd cut 150 bales, 3rd cut 50 bales. No rain, stored in barn, Fergus area. 519-341-3464, 519-835-2425
HAY AND STRAW - will deliver in loads of 42-4x5, 72 big square bales. Call Reg Small 519-323-2191.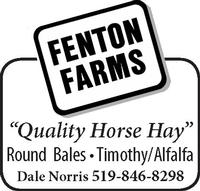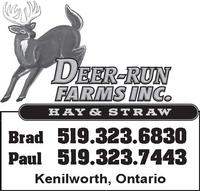 Seed Grain
CORN SEED pricing starting at $129.00/bag (before discounts). De Dell Seeds, the Leaders in Non-GMO corn. (519) 264-CORN.
Homes' Apartments & Condos
Apt. for Rent
2ND FLOOR ONE Bedroom apt. for rent, Harriston. $800 +-heat & hydro. 519-369-5102
Condos for Sale
ECONOMICAL Housing! Private sale (save the commission). 2-Bdrm condo w/fridge, stove, microwave, new washer & dryer. Immaculate condition. Many recent upgrades plus enclosed balcony with southerly exposure. Secured entrance. Flexible occupancy. Please call 519-313-1047 (Mount Forest)
For Rent
SALON FOR rent: Turn key operation. Owner is retiring. $900/mo. + HST. Downtown Fergus. Call Pat 519-820-8383 or Dan 226-500-6523.
Items for Sale
Antiques
THE CHAOS Continues! Special deals Sunday. ANTIQUES. GIFTS. Cool gear. Dutch carpets. We want old metal toys, good vinyl, early advertising, crocks, cast iron, old knives, jewellery, cameras. Anything cool, fun and unusual! "We pay with money." Paintings, awesome frames, old paper. Be surprised, we are. Iron Bucket, Fergus. New deals a comin'. 10ish till 5ish. or give us a call 519-787-8287 (machine).
Furniture
ORIGINAL CEDAR chest 44x19x171/2 needs some repair to veneer front $65; reupholstered platform rocker $100: Ideal gifts. Letter Breen Road. No Sunday calls. 519-323-3071.
Garage Sales
GARAGE SALE Oct. 23-24, 7703 Wellington Rd. 12, Arthur. Friday 8:30 -2:00, Saturday 8:30 -2:00. Collectables, car parts, great finds.
Items For Sale
CONTRACTOR REPAIRS, restores, remodels, builds and jacks up farm and storage buildings, cottages, homes, etc. Also roofing, siding, doors, windows, fencing, cement work, beams, posts, timbers, framework, rafters, foundations, decks, docks installed, replaced, repaired. Brian McCurdy 519-986-1781/-519-375-0958.
STEINER TRACTOR with 48" snowblower, 60" lawnmower and 60" blade, one owner, 640 hours. Natural gas Weber Genesis BBQ. Call 226-384-9364
SNOWBLOWERS, new and used walk-behind, in stock at Turfline Small Engines Mount Forest. For more details call 519-323-3571.
FIREWOOD - SEASONED Hardwood: cut, split, dried, 14" lengths. Call for availability & delivery 519-638-2734
FOR SALE 4 Winter Tires on Steel Rims, Firestone 195/-65R15. Used 2 Seasons $300 firm. Mike 519-833-2090.
FIREWOOD:Mixed hardwood. Cut, split, dry. 12" lengths. $70 / face cord. Call 519-669-3207.
VAN TRAILERS to rent or buy. Call Reg Small for more details, 519-323-2191.
40' VAN TRAILER for storage, 75 Cedar fence posts, Fergus. 519-994-2824
SPLIT RAIL FENCING (quantity); metal door with push bar, Christmas decorations (lights etc.). For hunters: camo jacket, camo nets, military stretchers for use as cots, 3 heavy wooden floor model gun racks, gun cases. Ladies fur coat, diecast toy cars, saddle. Call John 519-942-4145 (leave message)
WHITE PINE LUMBER- 1in. x 8, 10, 12in. Call for a quote. A. Rogers Sawmill, one mile east of Ennotville. 226-821-3990. Hours: 8am-12, 1-5pm.
FOR SALE Model Horses with handmade harness, Breyer and Peter stone different breeds and size of hitches. Phone Gord 519-820-4657
FIREWOOD, DRY hardwood, stored inside, split, 16", $300 per bush cord, near Rockwood. Will deliver, 519-856-9827.
WELL Seasoned Firewood for sale. Local delivery included. Call for pricing or to order 226-821-1868.
KREMLIN KMX Electrostatic paint gun- used, in good condition. For details call, 519-722-0998.
A BUSHCORD(S) of well seasoned hardwood in 12" and 16" lengths.Call 519-994-6075
FABRIC SALE at Shady Lawn, October 26-31. 10% off all fabric. Approx. 160 bolts polyester/cotton $5/yd. and 55 bolts $4/yd. On clearance: Men's black suits, $299 regularly $375. Open Mon-Sat. 8:30am-6:00pm. 519-323-4834 9089 Conc.11 Wellington North (Farewell).
LINCOLN OIL Furnance: used less than 4 years (switched to gas). Free to person who will remove it from Guelph home (already detached). Call 519-836-8288
PRESSURE WASHERS- A unit to suit most every application, cold, hot and pressure cleaning detergents. Tri-Mech Inc . 519-638-2836
FIREWOOD- SEASONED hardwood. 12" or 16" lengths available. Picked up or delivered. 519-846-5010 or cell 519-575-5723.
FIREWOOD FOR SALE. Seasoned hardwood. Cut and split in 12" pieces. Delivery available. Call 519-338-5439.
RIKON WOODTURNING lathe with 12"x17" bed. Three years old. Asking $450 obo. Call 226-753-1566.
FIREWOOD LOGS for sale-tractor trailer loads, long links. Call Rick, 519-353-8167
MODULAR OUTDOORwheelchair ramp for sale $500. Please call 226-383-1600.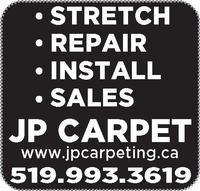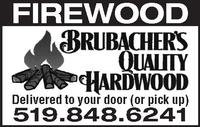 Mortgages and Financial
Private Mortgages
THE MORTGAGE PEOPLE- We do difficult mortgages. 1st, 2nd & 3rd mortgages. Residential, Commercial, Industrial, Farms & Land. Good credit, bad credit, self-employed. We will go to your home. Emergency Home Mortgages! $25,000.00 @ 7.50%= $156.25 minimum monthly payment, $50,000.00 @ 7.50%= $312.50 minimum monthly payment, $75,000.00 @ 7.50%= $468.75 minimum monthly payment, $100,000.00 @ 7.50%= $625.00 minimum monthly payment. WE DO REVERSE MORTGAGES. No fees up front- One week to complete after everything is signed- Could be sooner! Call Don Madill 519-743-5361 #M08004349 or Austin Ainslie #M18002432 519-498-4905 or Nicholas Seibert #M19000535 519-497-0271 www .themortgagepeople.ca Kitchener 1-800-361-5114 (Lic.#10300)
Personal Services
Child Care Available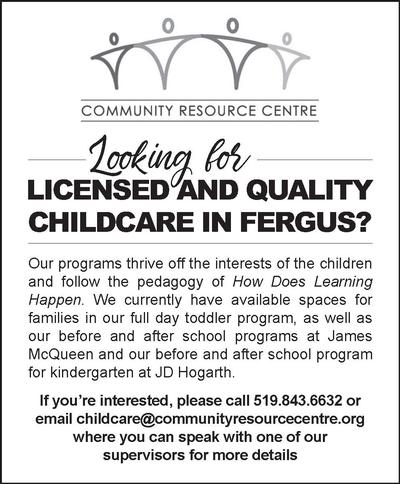 Health
EXPERIENCED RPN Caregiver available. Compassionate, hardworking, reliable, and efficient. Wellington- Guelph- Fergus and surrounding areas. Call 647-272-8668 & leave message.
METAPHYSICAL ANDSpiritual supplies now available at the Iron Bucket! St. Andrew St. W, Fergus. Experience the positive energy of these beautiful gifts from the Earth. We have gemstones, pendulums, pendants, crystal angels and hearts, wands and Himalayan salt lamps.
Storage
CONTAINER STORAGE & outdoor storage. Store your travel trailers, RV's, boats, cars, trucks, cargo trailers, flatbed trailers. Own a small business and don't have enough room? We also rent out sea containers, 8ft. wide x 40ft. long, with lights & one 15amp. plug. Located 4km. south of Fergus. Call 519-731-6282.
48' & 53' DRY TRAILERS to rent or sell, also 20' sea containers for rent. Merlin Rice, Mount Forest. 519-323-1208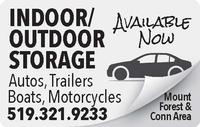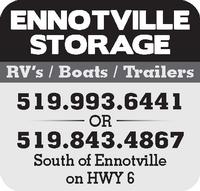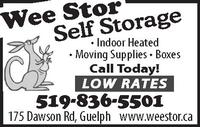 Professional Services
Business Services
LADY BINS For all your disposal needs, garbage, reno's, scrap and much more. 10yard Bins for only $100+ tipping fees. More bin sizes available. Call (519)590-PINK/7465.
Custom Work
CUSTOM Manure handling (solid or liquid). Skidsteer service available. Barn cleaning etc. 519-831-3730.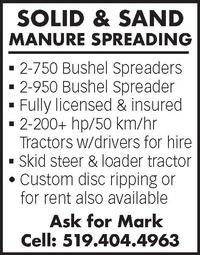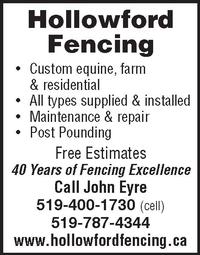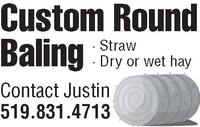 Lawn & Garden
STUMP GRINDING- Fast, efficient, versatile track machine great for any situation. For a quote call Robin 519-767-4924 or e-mail info@robinaggus.ca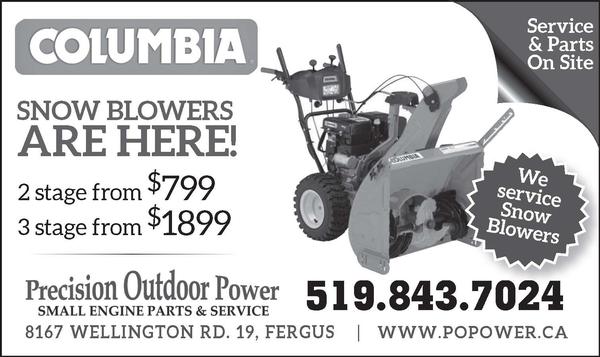 Scrap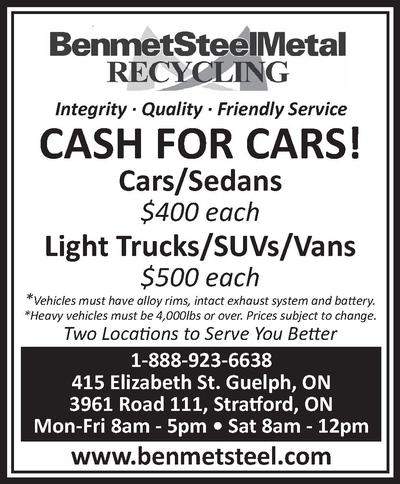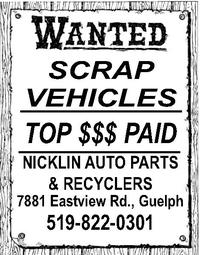 Trades and Services
-GIB'S GARDENS PROPERTY SERVICES- **Working with COVID-19 precautions.** Fall garden cleanup & leaf raking, garden makeovers & maintenance, flagstone & concrete slab patios, deck restorations, painting, hedge and tree trimming, garbage and brush removal, power washing, window & eavestrough cleaning, lawn care and more! Offering quality services at competitive rates. Let me take care of your property needs during my 6th season! Got a job? Ask Matt. Local, reliable, experienced. 519-362-4896 OR giblin-@hotmail.com
SMALL EXCAVATING/-grading jobs? Call 519-400-9904 for prompt service, best prices and experience! Track skidsteer, dump trailers, excavator, loaders available. Backhoe911@gmail.com
SMALL ENGINE Service and repair to all makes. Great rates & fast service. Serving Fergus, Arthur and Elora areas. Call 519-766-5633.
"PATTI'S T0 DO LIST" Need cleaning, painting, de-cluttering, grocery shopping, moving out cleaning etc. done? Call 519-760-4171.
SUMP PUMP installations & inspections. Back-up systems installed. Licensed and insured. Ken, 519-831-0422
RE-UPHOLSTERY AND WOOD REFINISHING- First Choice Upholstery, 25 years of craftsmanship, serving Wellington County. Owner operated, guarantees better service at a fair price. The quality of your existing older furniture by far surpasses anything you can buy new today. We glue loose D/R chairs. Call us - 519-787-0820 or toll-free 1-888-2-RE-DO-IT (1-888-273-3648) or email us george.lanzon@gmail.com
AB RENOVATIONS Basement, Bathroom and Kitchen renovations, ceramic tile, wall papering, painting, drywall, you name it. Affordable pricing. Free estimates. Fergus and surrounding area. Alan 519-787-1202 or cell 519-830-1202
CUSTOM SPRAYING now available: Complete kitchen refinishing; doors, trim; furniture; barns, wood fences, farm equipment and much more. Call today for your free estimate! 519-660-9831
RON'S DRYWALL and Renovations. Over 35 years experience. Call Ron at 519-496-7539 or email ron.spncr@gmail.com
GREENWAY CHIMNEY: Installs, sweeping, inspections, masonry repairs. WETT certified for your safety. Call 519-820-6369.
JUNK, TRASH & ESTATECLEAN-UP... anything you need removed. 519-313-0543
MARTIN WELL Drilling- Rejuvenate & clean up existing wells. Well extensions. De-commission abandoned wells. Flow tests. Pump service & water treatment. MOE certified. Call Len 519-846-9162, Jeff 519-846-1993 or Mike 519-638-8928. www.martinwelldrilling.com
TONY the Handyman will help you out! For your exteriou and interior painting, small house repairs and installation, custom furniture built, deck resurfacing, junk removal and car detailing! All with a smile. Call today, 519-766-7827.
CARPENTER LOOKING for projects- framing, windows, doors, trim, drywall, wood floors, decks, roofing, renovations of all kinds. Very experienced. Quality workmanship. $24./hour. Call 519-343-2099.
LICENSED PLUMBER- 40 years experience. All types of installations and repairs. Hot water tanks, water softeners installed. Call Ken for a free estimate, 519-831-0422.
PAPA JOHN'S Renovations Home maintenance, decks, windows, doors, and interior work. Call John Lopers, 519-803-4888.
LOOKING FOR someone to repair portions of stone walls in 2 bank barns near Conn. Call 519-323-4577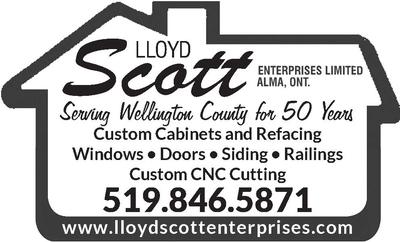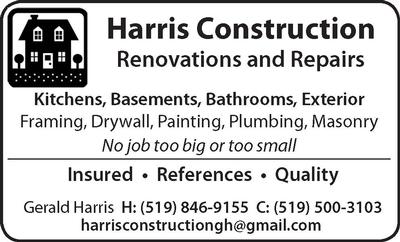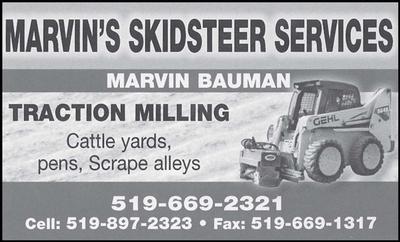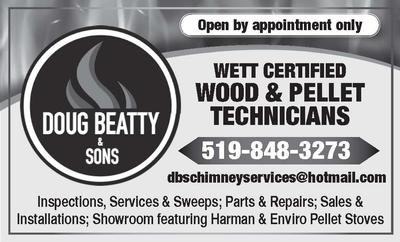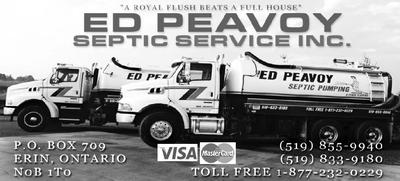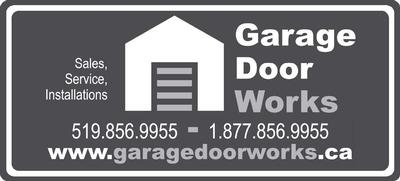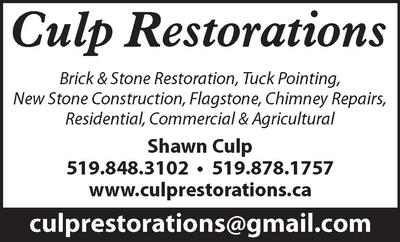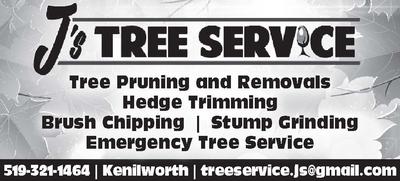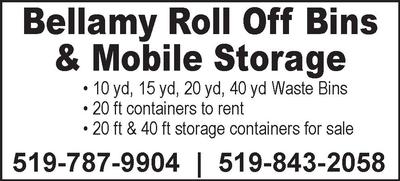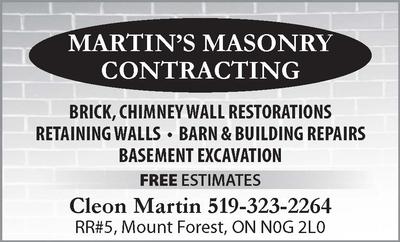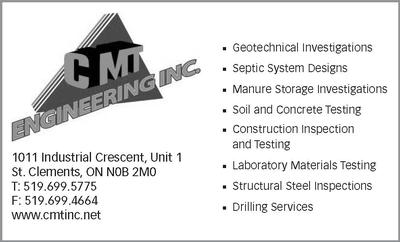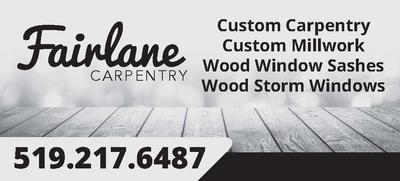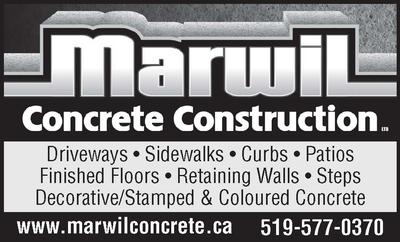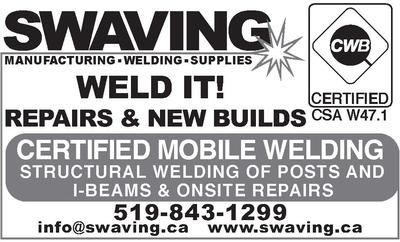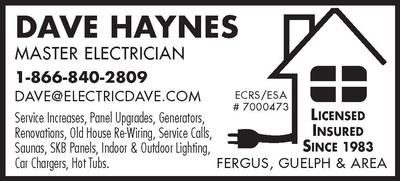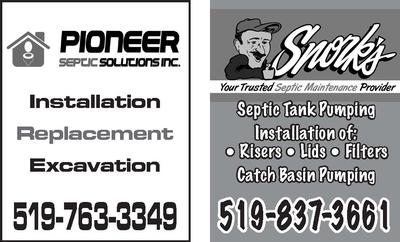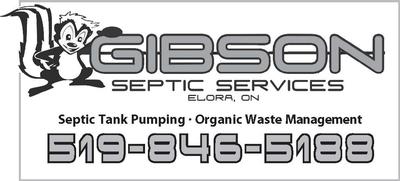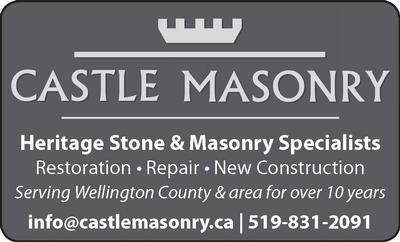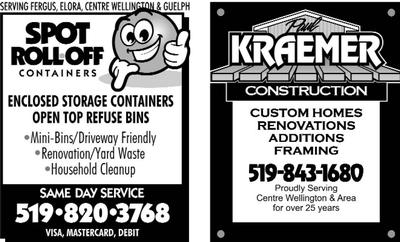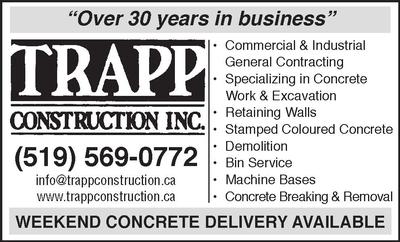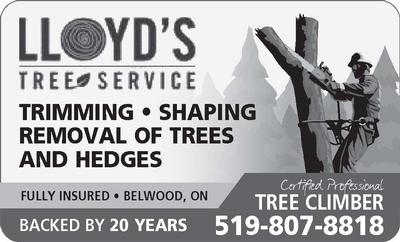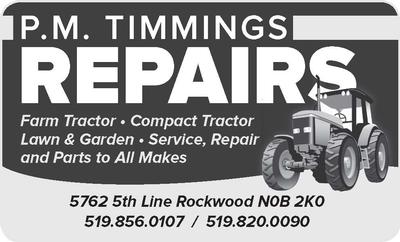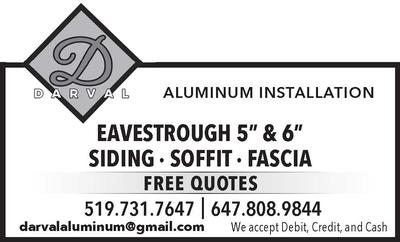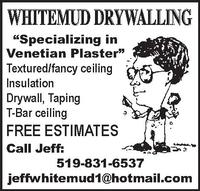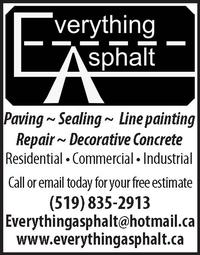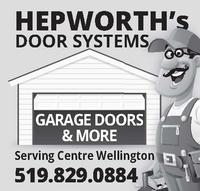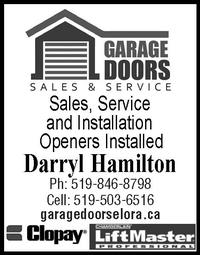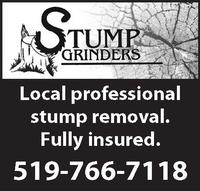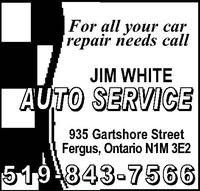 Vehicles
Cars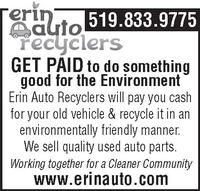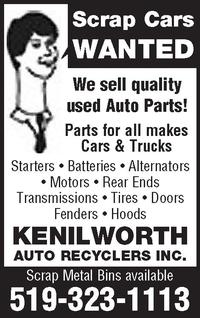 Trailer and Mobile Homes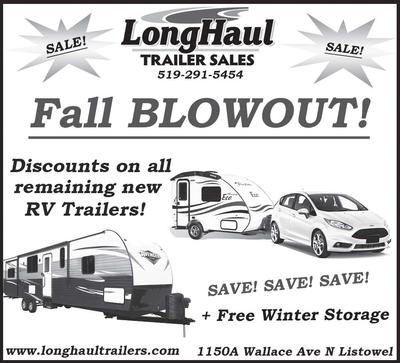 Trucks
2004 F350 Lariat Super Duty. Black 4x4 Dually Crew Cab w/8'box, 6L power stroke diesel and 9'2" Boss-V plow. Only 198,000 km. Well-maintained. One owner. Very good condition. Has not plowed snow since 2011. Being sold "as is". $12,800. 416-707-2403
Read more
Wanted
Help Wanted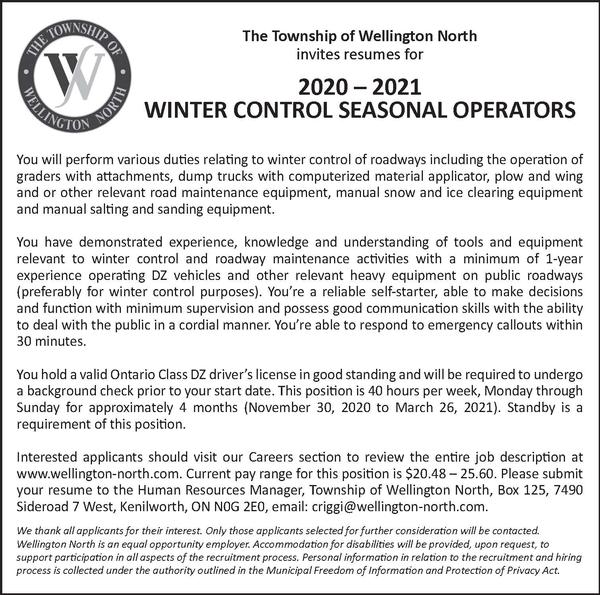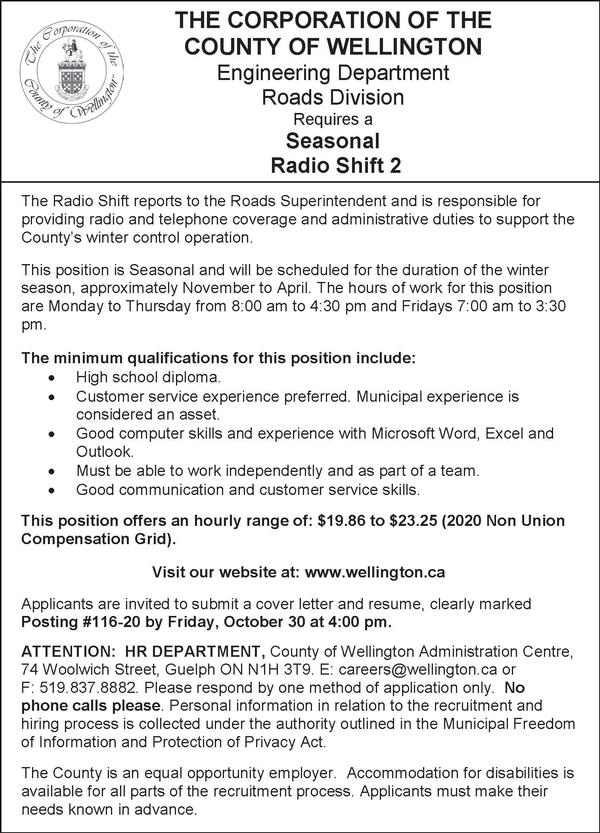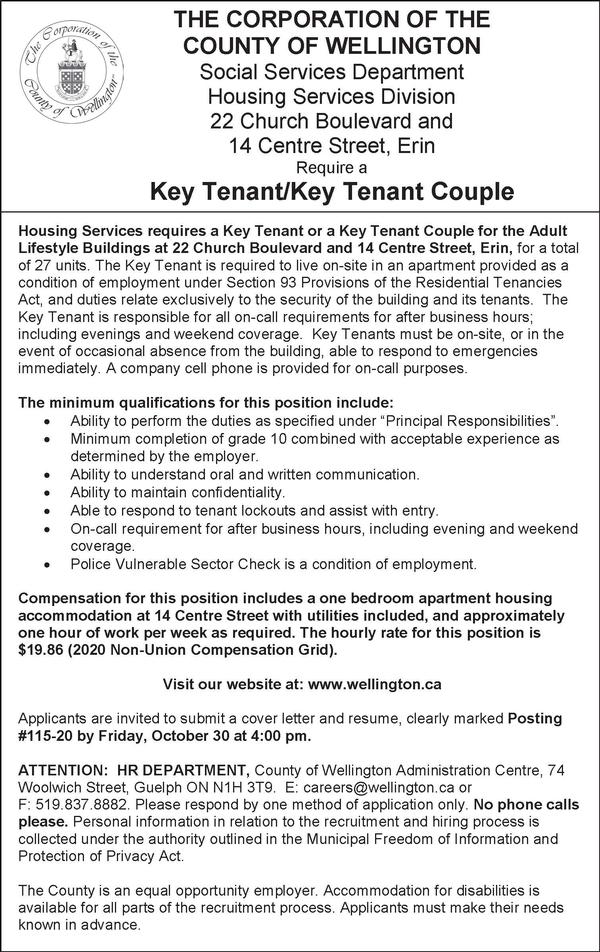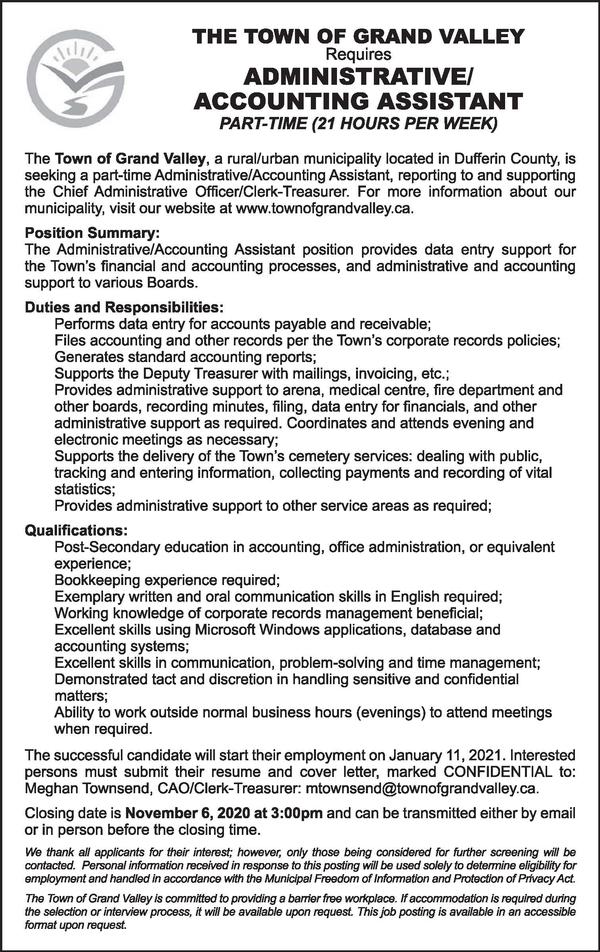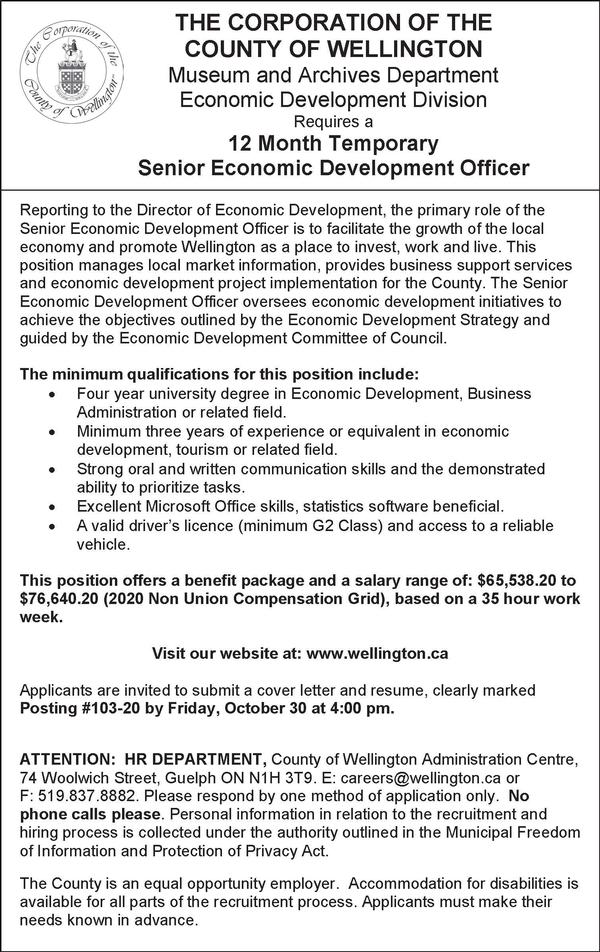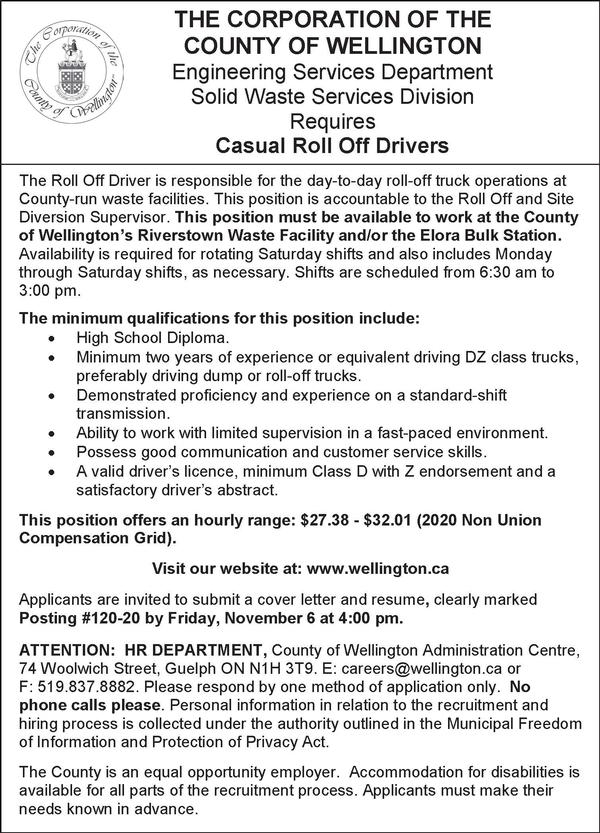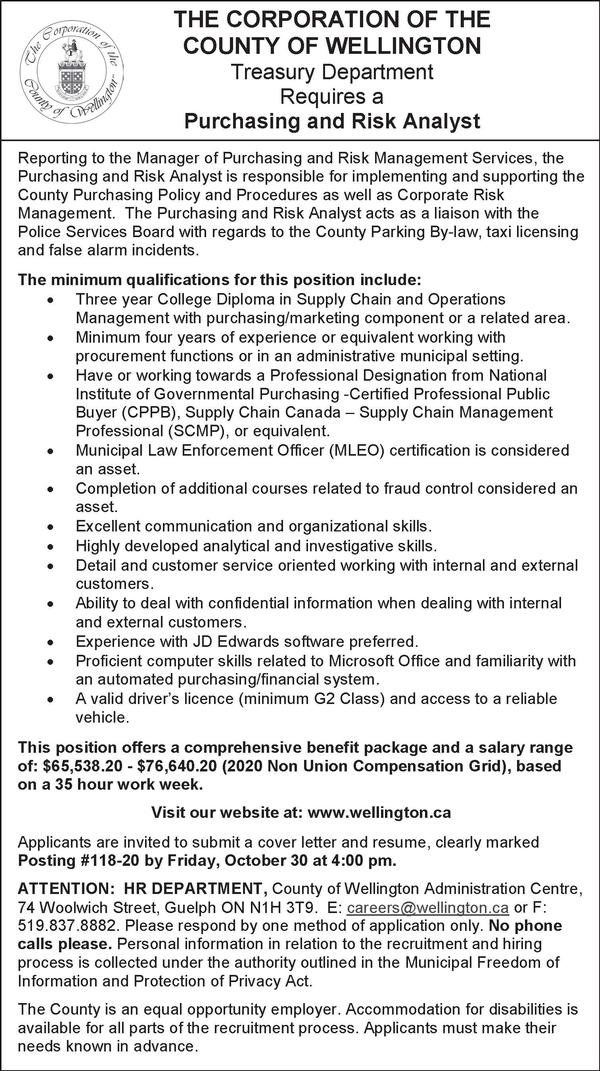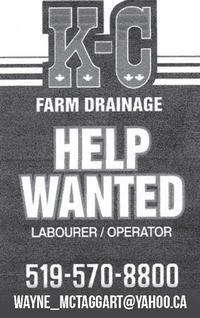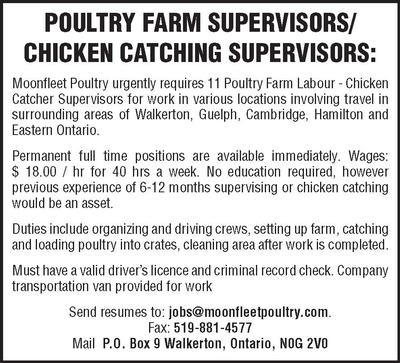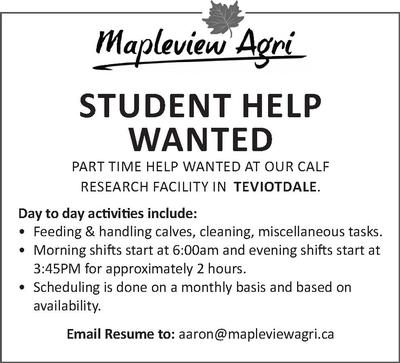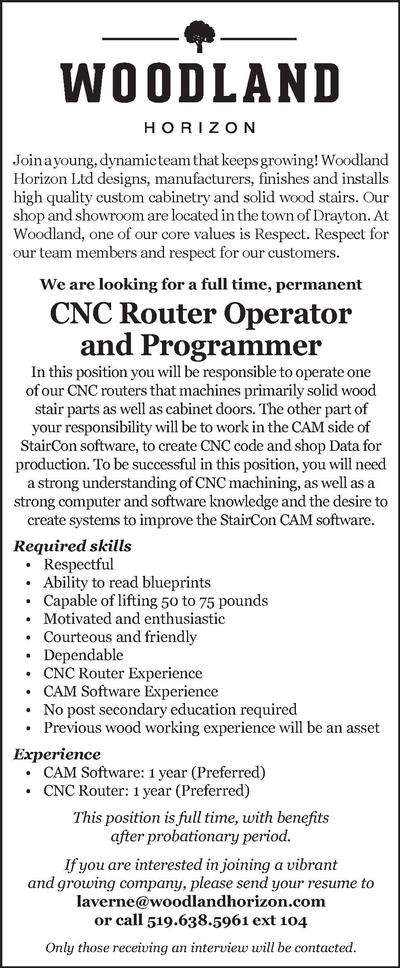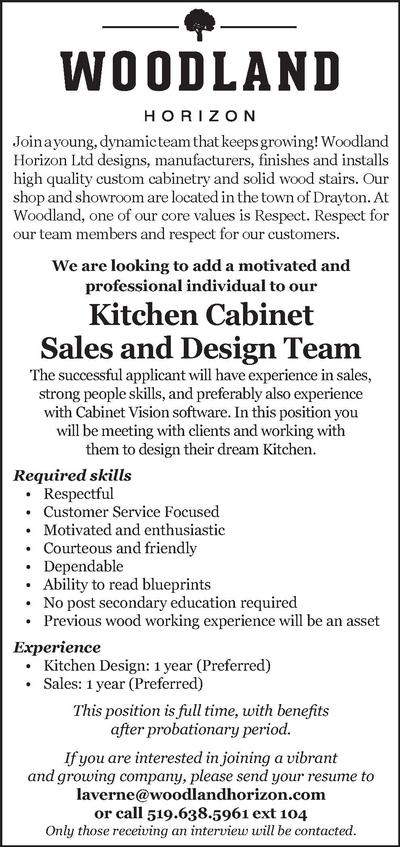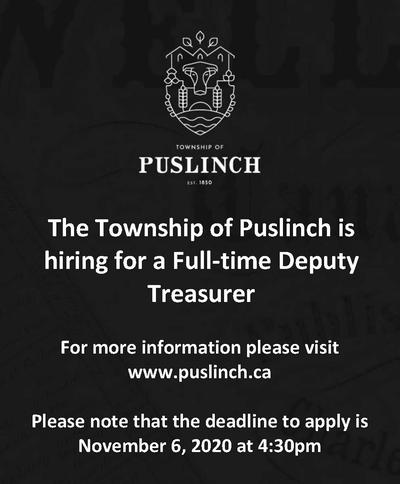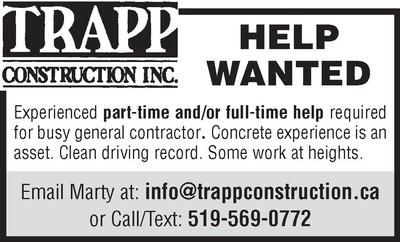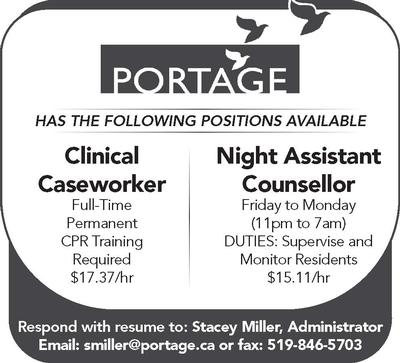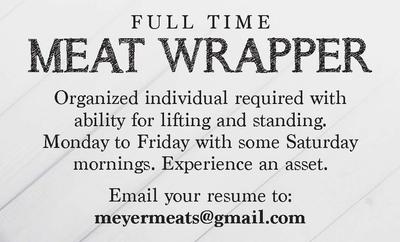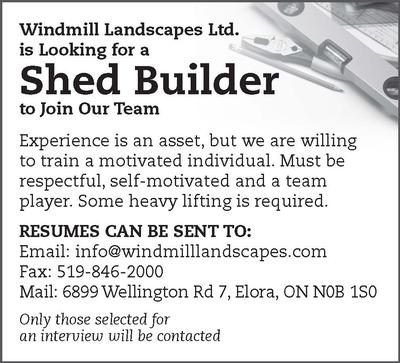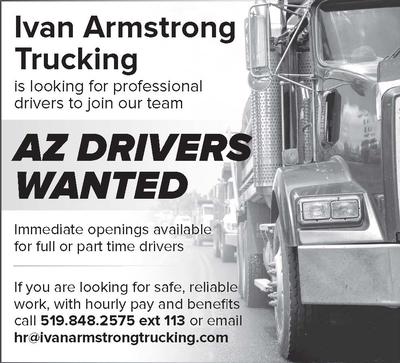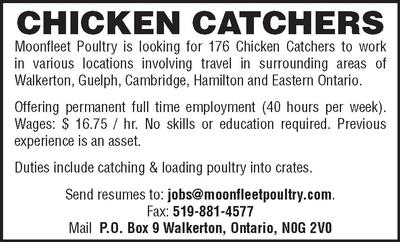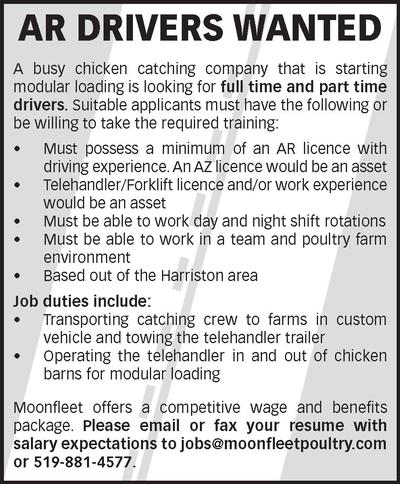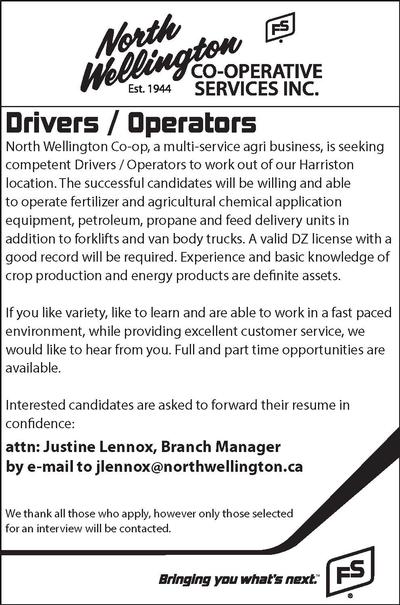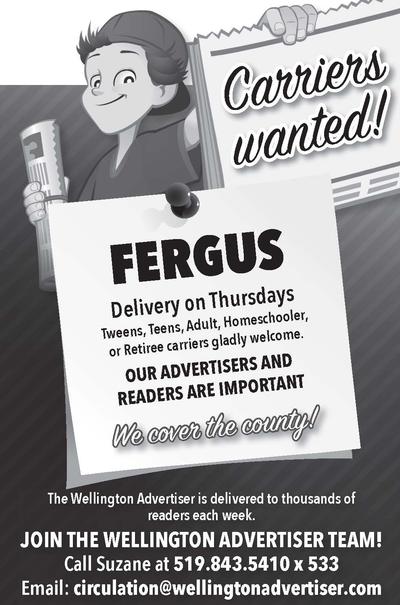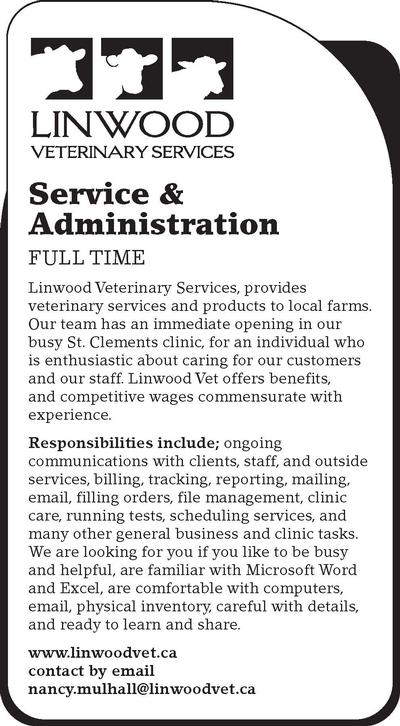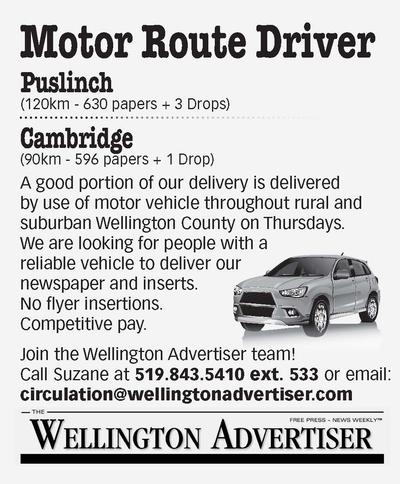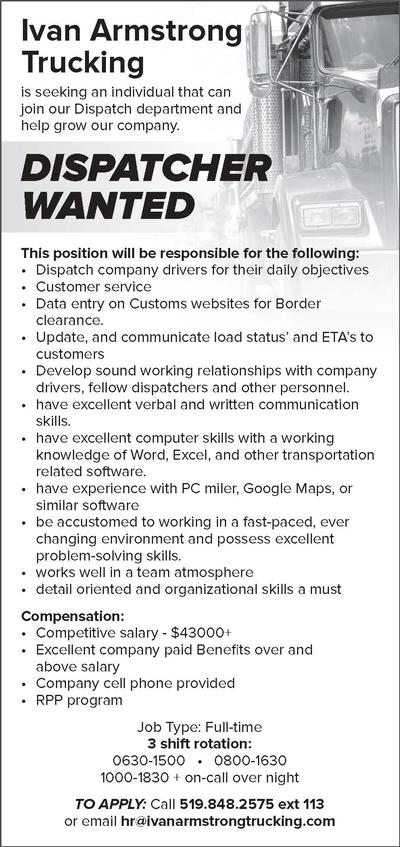 Items Wanted
MEMORY LANE PAWN With the holiday season fast approaching we could all use a little spare funds to help with gifts! We are here to help! We are looking to buy all of your old belongings getting covered in dust. China, comics, sporting cards, action figures, pokemon, yugioh, art, video games, etc. We will consider anything at all! Send us and email at memorylanepawn@gmail.com and let us know what you want to get rid of. We will make you an instant cash offer!
RECORD ALBUMSwanted- rock, blues, punk, metal. Also looking for 60's-70's receivers, amps, turntables etc. and naptha gas style Coleman lanterns. Call Dave 519-824-3029 or email: blazerville74@gmail.com. If text preferred please use 905-788-5577
CONSIGNMENTS/-PURCHASING older small lamp tables with drawers and washstands in top condition. Also art, pottery, costume and good jewellery, Pyrex and collectibles. Call Ken between 9a.m.+5p.m., 519-843-1470
*WANTED- UNWANTED snowblowers, lawn tractors, rototillers, cars, trucks running or not, for reconditioning and parts- will pick up. Bob, 519-400-2925 Fergus. No Sunday calls please.