Classifieds
Announcements
Card of Thanks
JIM AND SALLY Skura would like to thank all those kind friends who have sent us cards and messages of sympathy and the offering of Holy Mass for the soul of our dear granddaughter Julianne Elizabeth Skura who sadly passed away on December 16,2020. All these messages have been a source of comfort to David and Ingrid and ourselves...we thank you all.
Farm and Livestock
Livestock
M + M Livestock Wanted: Culled cows and old horses. Highest prices. Call collect 519-836-2070 Guelph or 905-852-3238 Uxbridge.
PULLETS ready to lay brown or white. New and used equipment. No order too small. Pullets Plus Inc. Phone 519-669-2225.
Wanted: Old and crippled cull cows. Must be able to walk and be drug free. Cash paid. Call Dennis 519-654-7833.
Produce For Sale
4X5 ROUND bales of cow and horse quality hay available. Also 4x5 round bales long wheat straw. Trailer loads of 40 bales. Small square bales of 1st & 2nd cut hay, available in 300 bale loads. Call Riley, 519-321-1012, R&-M Gorman Hay & Straw Inc.
HAY AND STRAW- Hay:1st cut large rounds and 2nd cut lg.squares. Also lg.rounds of straw. Arthur area. Call 416-795-4706.
STRAW: LARGE square fine rotary wheat, 3x3. Can deliver. Call James Gerber 519-274-1984. No Sunday calls please.
ELDERBERRIES,LOCALLY grown and fresh frozen. Get ready for flu and cold season with elderberry syrup, a good source of vitamin C, high in dietary fiber and antioxidants. Call 519-822-5557
HAY FOR SALE: Round bales 4x4 741 lbs. 2nd cut 150 bales, 3rd cut 50 bales. No rain, stored in barn, Fergus area. 519-341-3464, 519-835-2425
ROUND CORN stalk bales 4x5, square bales 3x3x6 wheat straw, round hay bales 4x5, square bales wrapped Call Carl 519-501-2604
HAY AND STRAW - will deliver in loads of 42-4x5, 72 big square bales. Call Reg Small 519-323-2191.
MT. FOREST Ag Auctions: Hay, straw, & firewood consignment auction every Wednesday 10am. Located east of Mount Forest @ 43853 Southgate Rd 4. 519-323-2658
STRAW- Small squares in bundles of 21. Also large square bales of chopped wheat straw. Pickup or will deliver. Call Lavon, 519-575-5723.
STRAW FOR SALE: 4x5 round bales, chopped wheat straw. Clean feed grade, stored inside. Arthur area. Call/ text Kevin 519-616-4985.
3X3X7 2020 wheat straw bales. 500 lbs. per bale. Asking $45 each. Call Zach for inquires 519-580-5136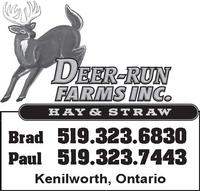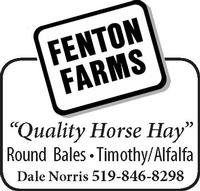 Homes' Apartments & Condos
Apt. for Rent
MOUNT FOREST - 2 bedroom townhouse style. Suits seniors. 5 appliances. 1st/-last and references required. $1400/month plus utilities. 519-323-7689
Condos for Rent
SENIOR CONDO for rent at Drayton Village on the Ridge. 3 bedrooms, 2 bathrooms, 2 walkout balcony condo is located on 2nd floor. All appliances and utilities inc. Heated indoor parking. $2300/-month. Contact 519-748-8705
Homes for Sale
I AM looking for a small house with a basement apartment in Fergus with parking. Realtors please do not reply. Lucy 416-873-1256
Items for Sale
Antiques
IRON BUCKET - new direction, will trade most everything. Some restoration time available. We want crocks, vintage fashion, old farm stuff, toys pottery, unusual fun. Our aim ethical-fun, fair trade. Lots of deals for Bye-Bye Sale. Iron Bucket St Andrew St W. 519-787-8287 "Machine" Stay Well!!
Items for Sale
CONTRACTOR REPAIRS, restores, remodels, builds and jacks up farm and storage buildings, cottages, homes, etc. Also roofing, siding, doors, windows, fencing, cement work, beams, posts, timbers, framework, rafters, foundations, decks, docks installed, replaced, repaired. Brian McCurdy 519-986-1781/-519-375-0958.
SNOWBLOWERS, new and used walk-behind, in stock at Turfline Small Engines Mount Forest. For more details call 519-323-3571.
FIREWOOD LOGS for sale-tractor trailer loads, long links. Call Rick, 519-353-8167
VAN TRAILERS to rent or buy. Call Reg Small for more details, 519-323-2191.
REMINGTONWINGMASTER 12 gage, must have (F.A.C) $50; compound bow P.S.E. Baby Gforce, comes with release, arrows, quiver and much more $200 Call 226-622-4820
PRESSURE WASHERS- A unit to suit most every application, cold, hot and pressure cleaning detergents. Tri-Mech Inc . 519-638-2836
COMPUTER WINDOWS 10, brand new hard-drive, 1 terabyte, CD & DVD players plus more. $300 firm. Phone 519-321-9551
A BUSHCORD(S) of well seasoned hardwood in 12" lengths. $300. Call 519-994-6075
WHITE PINE LUMBER- 1in. x 8, 10, 12in. Call for a quote. A. Rogers Sawmill, one mile east of Ennotville. 226-821-3990. Hours: 8am-12, 1-5pm.
FIREWOOD, KILN dried, all hardwood cutoffs, (no nails or chemicals) 2 bushcord buy volume $300 Delivered most areas 519-856-1666 after 5pm
FIREWOOD- SEASONED hardwood. 12" or 16" lengths available. Picked up or delivered. 519-846-5010 or cell 519-575-5723.
FIREWOOD FOR SALE. Seasoned hardwood. Cut and split in 12" pieces. Delivery available. Call 519-338-5439.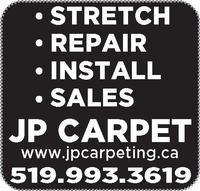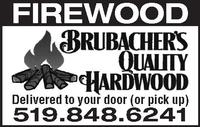 Mortgages and Financial
Private Mortgages
THE MORTGAGE PEOPLE- We do difficult mortgages. 1st, 2nd & 3rd mortgages. Residential, Commercial, Industrial, Farms & Land. Good credit, bad credit, self-employed. We will go to your home. Emergency Home Mortgages! $25,000.00 @ 7.50%= $156.25 minimum monthly payment, $50,000.00 @ 7.50%= $312.50 minimum monthly payment, $75,000.00 @ 7.50%= $468.75 minimum monthly payment, $100,000.00 @ 7.50%= $625.00 minimum monthly payment. WE DO REVERSE MORTGAGES. No fees up front- One week to complete after everything is signed- Could be sooner! Call Don Madill 519-743-5361 #M08004349 or Austin Ainslie #M18002432 519-498-4905 or Nicholas Seibert #M19000535 519-497-0271 www .themortgagepeople.ca Kitchener 1-800-361-5114 (Lic.#10300)
WANTED: MORTGAGE! Un-bank yourself! 1st place position. Good equity. Good area. Country acreage. Some reno needed. Potential lender can contact by call or text, 519-577-5210.
Personal Services
Storage
48' & 53' DRY TRAILERS to rent or sell, also 20' sea containers for rent. Merlin Rice, Mount Forest. 519-323-1208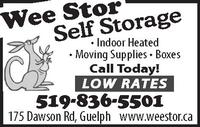 Pets
Pets For Sale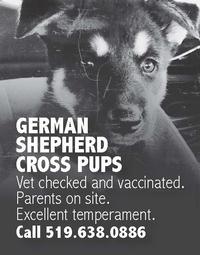 Professional Services
Custom Work
CUSTOM Manure handling (solid or liquid). Skidsteer service available. Barn cleaning etc. 519-831-3730.
POULTRY PEST Management. Eliminate beetles in poultry barns, immediate results with residual built in. KW and surrounding area. Call 519-504-2698.
Educational Services
FERGUS EDUCATIONAL SERVICES provides tutoring for all grades and subjects including ESL and Special Needs Programs 519-787-8528 fergus.ed@hotmail.com
Lawn & Garden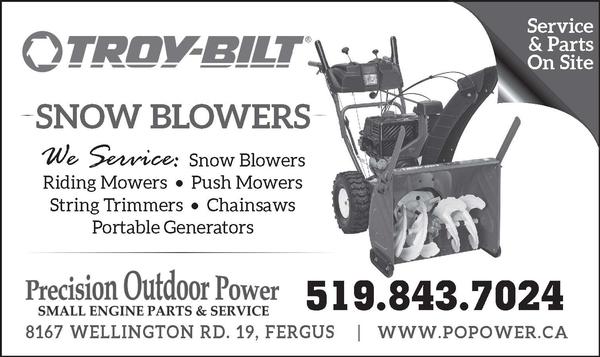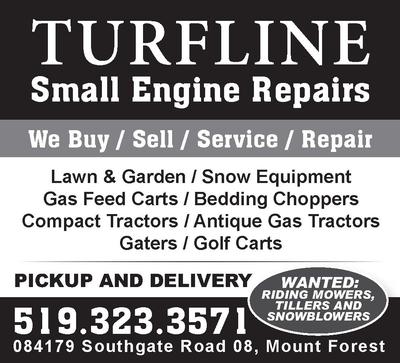 Scrap
DO YOU have any old cars, trucks, tractors, or horse trailers that are taking up room in the barn or outside your house? Call us! 519-835-3998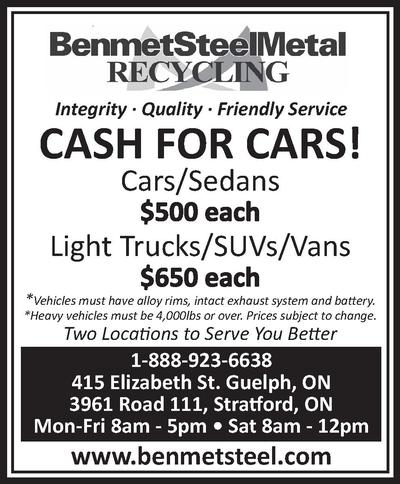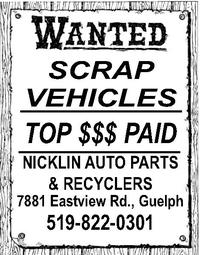 Trades and Services
MARTIN WELL Drilling- Rejuvenate & clean up existing wells. Well extensions. De-commission abandoned wells. Flow tests. Pump service & water treatment. MOE certified. Call Len 519-846-9162, Jeff 519-846-1993 or Mike 519-638-8928. www.martinwelldrilling.com
GREENWAY CHIMNEY: Installs, sweeping, inspections, masonry repairs. WETT certified for your safety. Call 519-820-6369.
JUNK, TRASH & ESTATECLEAN-UP... anything you need removed. 519-313-0543
AB RENOVATIONS Basement, Bathroom and Kitchen renovations, ceramic tile, wall papering, painting, drywall, you name it. Affordable pricing. Free estimates. Fergus and surrounding area. Alan 519-787-1202 or cell 519-830-1202
RON'S DRYWALL and Renovations. Over 35 years experience. Call Ron at 519-496-7539 or email ron.spncr@gmail.com
SUMP PUMP installations & inspections. Back-up systems installed. Licensed and insured. Ken, 519-831-0422
FOR YOUR Handyman services with a smile. Painting services, small house repairs and installation, deck resurfacing, junk removal services, custom furniture builds too. Call Tony to help you out 519-766-7827
LICENSED PLUMBER- 40 years experience. All types of installations and repairs. Hot water tanks, water softeners installed. Call Ken for a free estimate, 519-831-0422.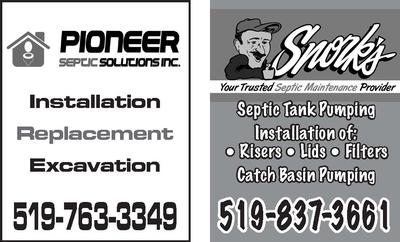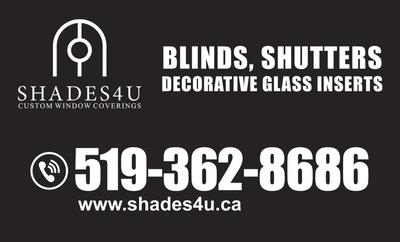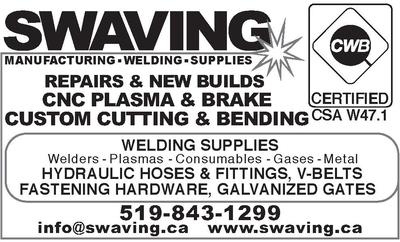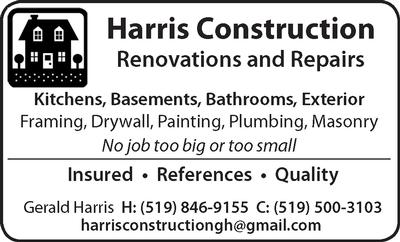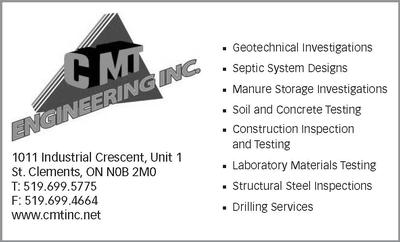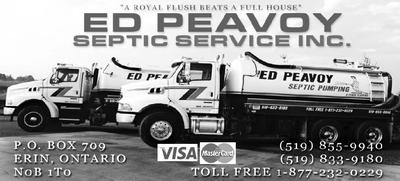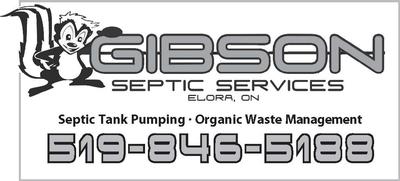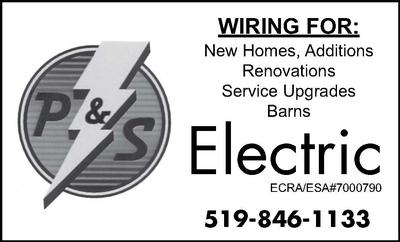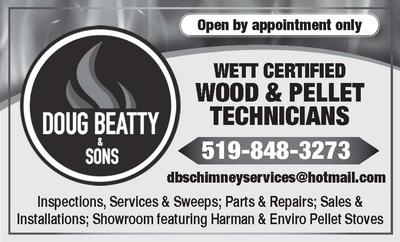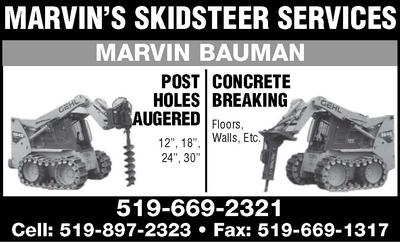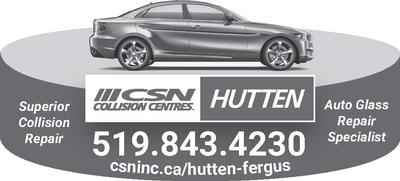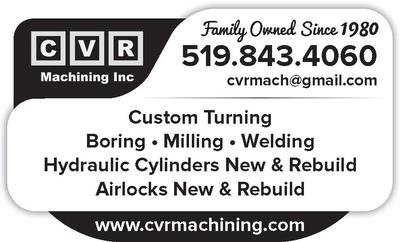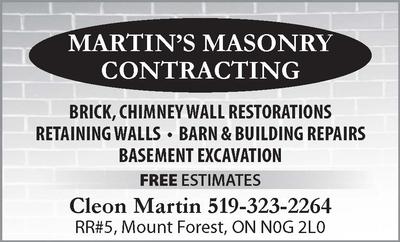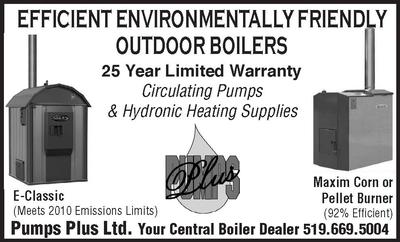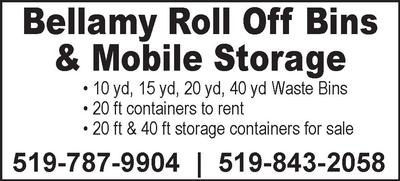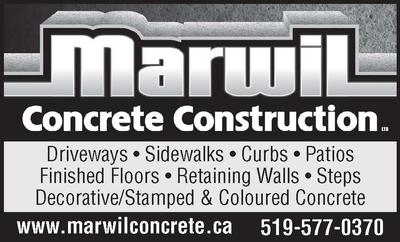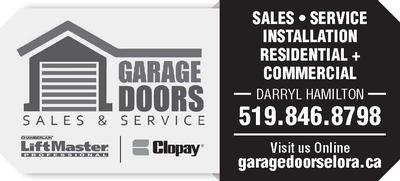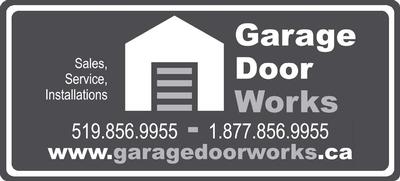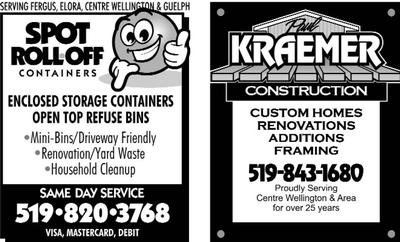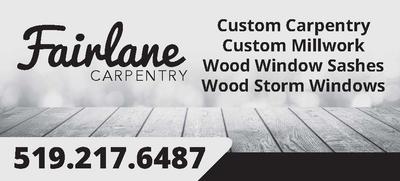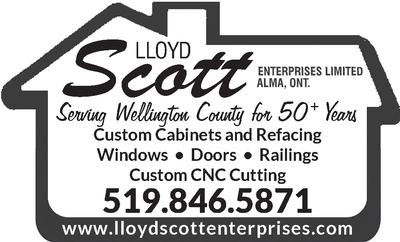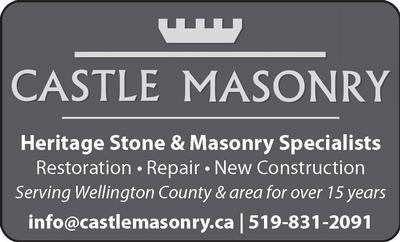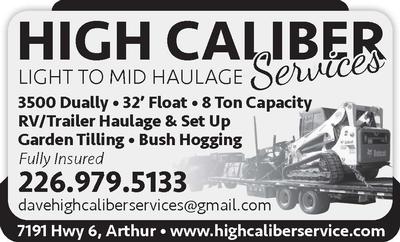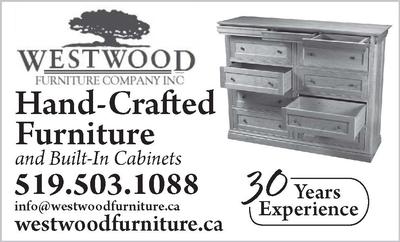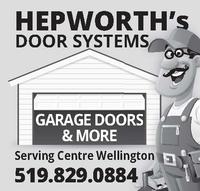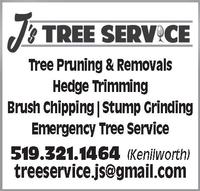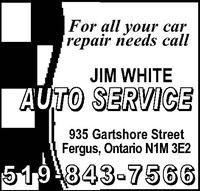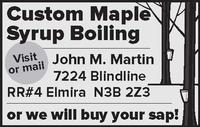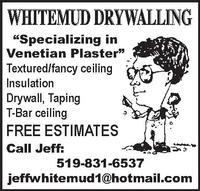 Vehicles
Cars
WANTED GOOD used car, low mileage, certified. Please call 519-343-2438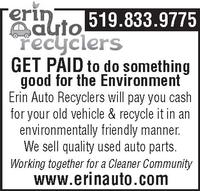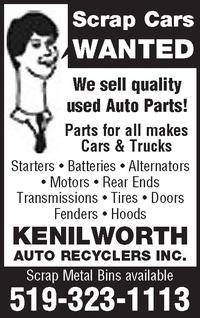 Trailer and Mobile Homes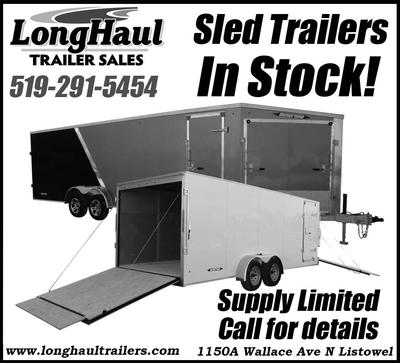 Wanted
Help Wanted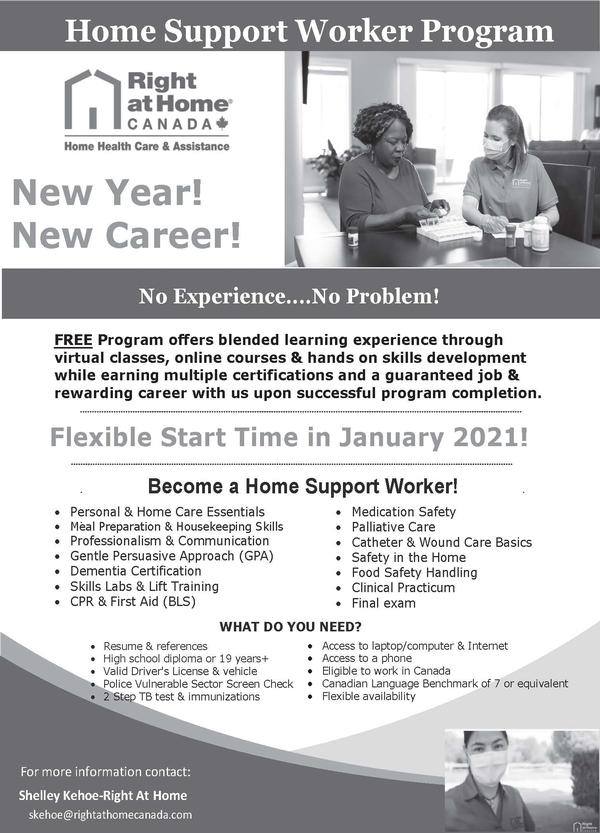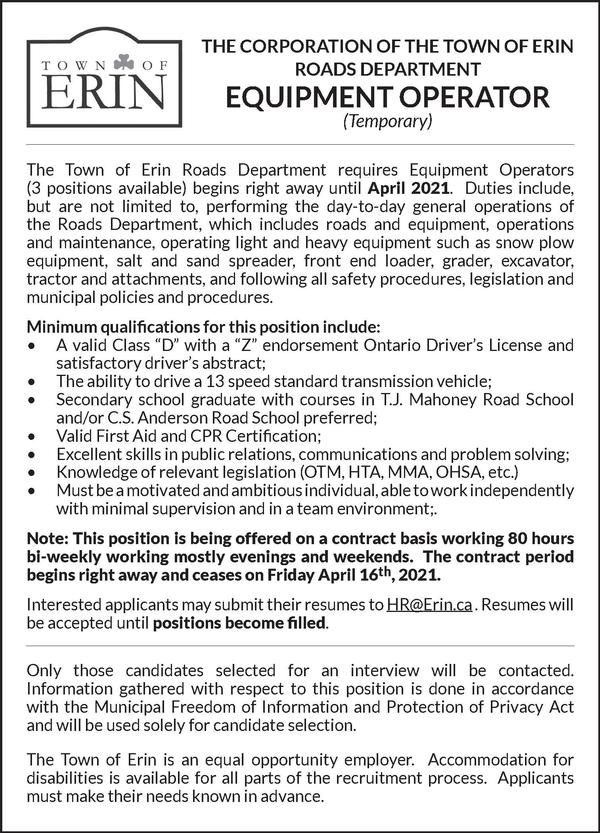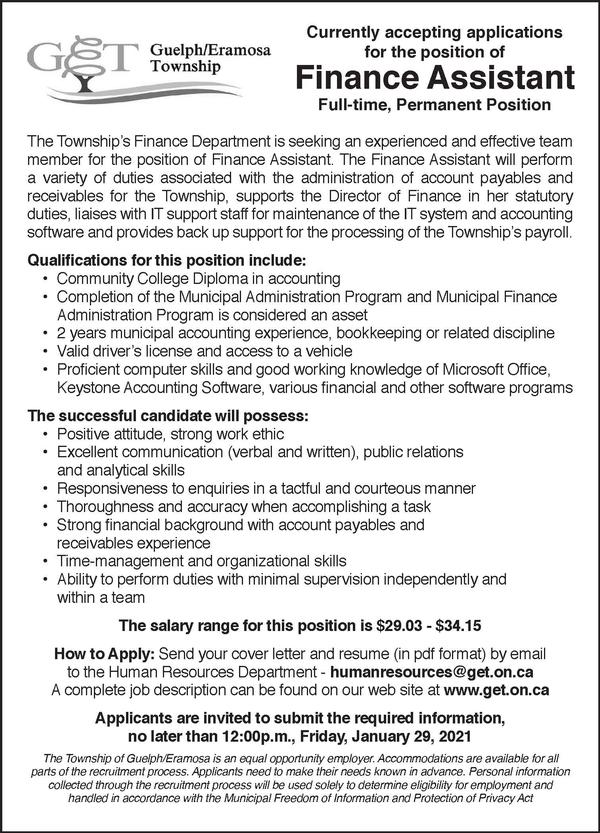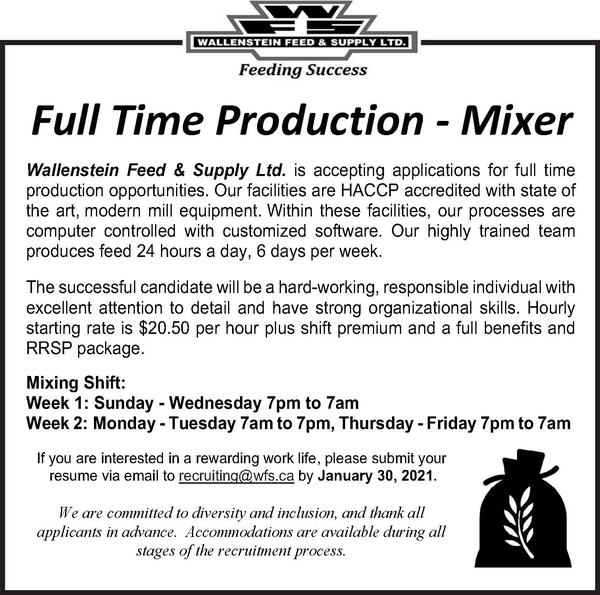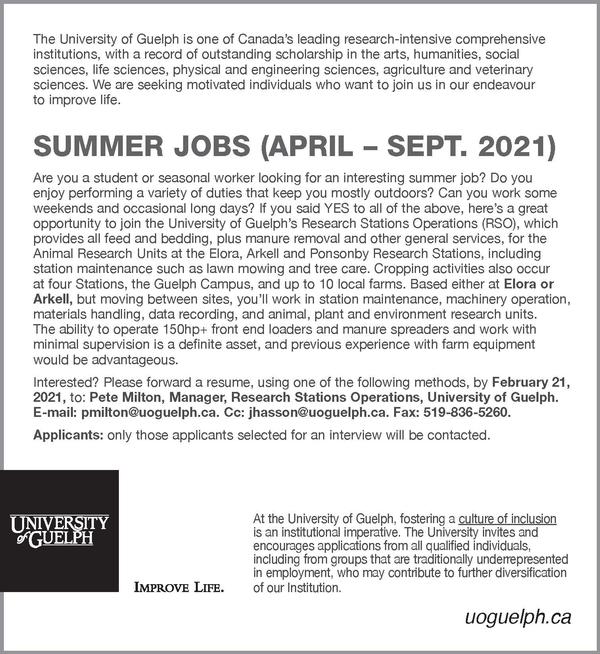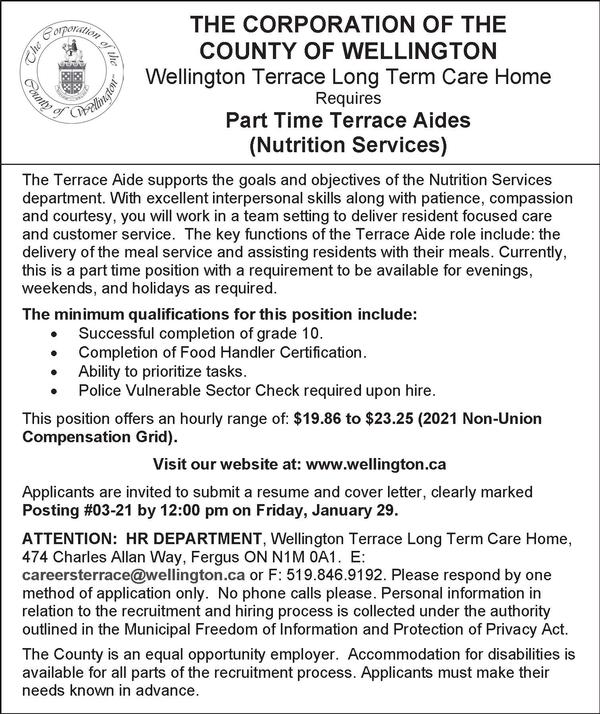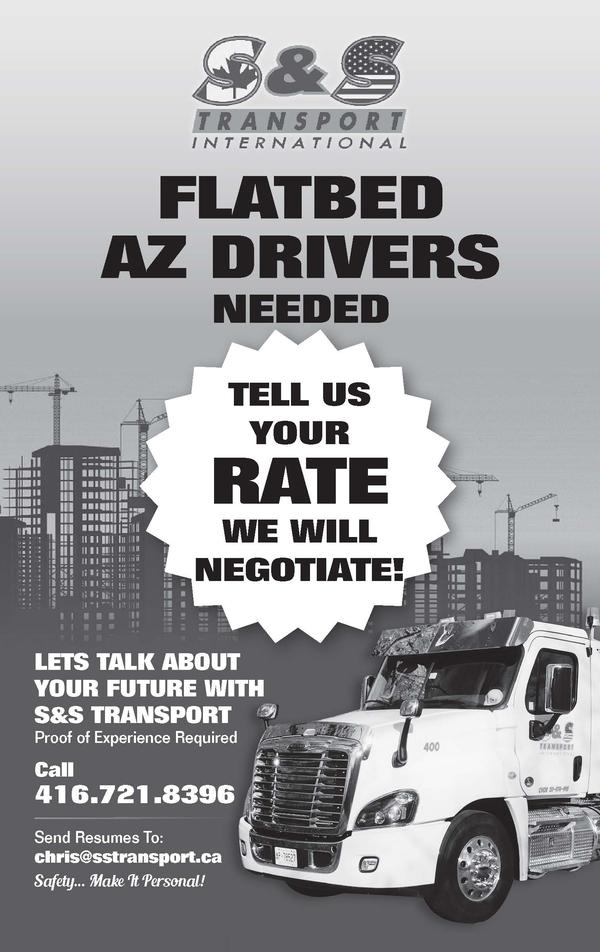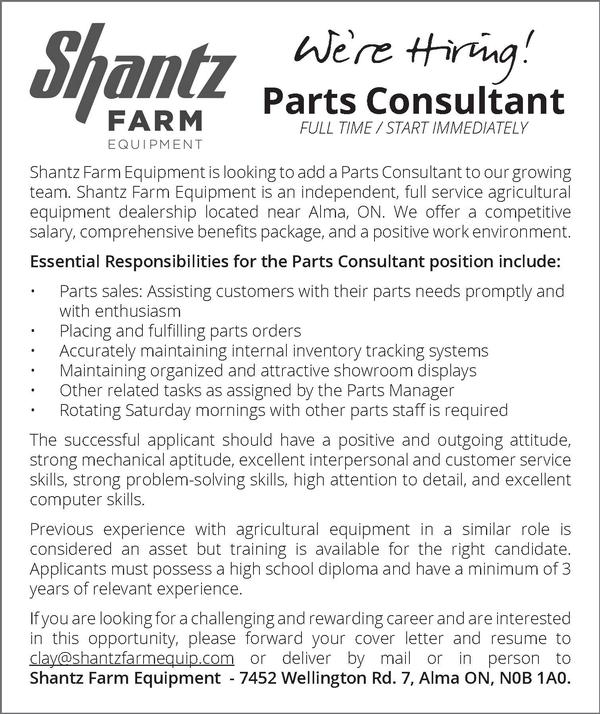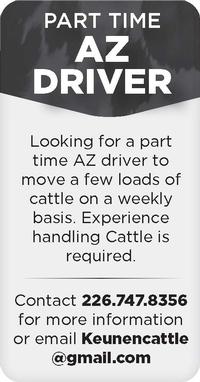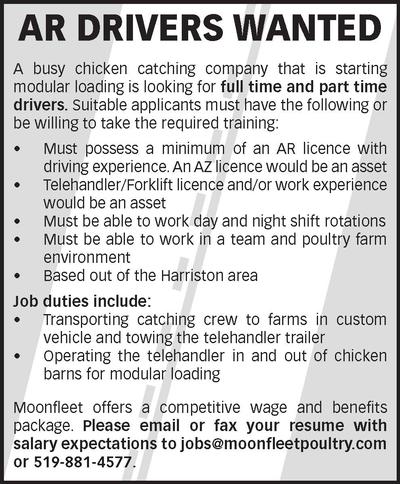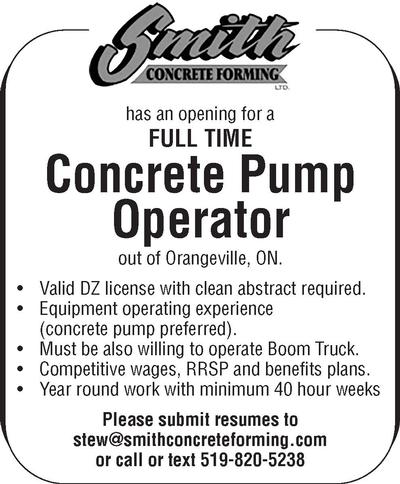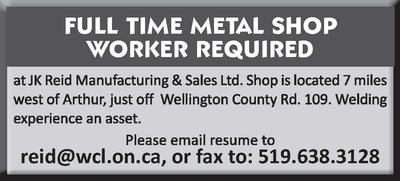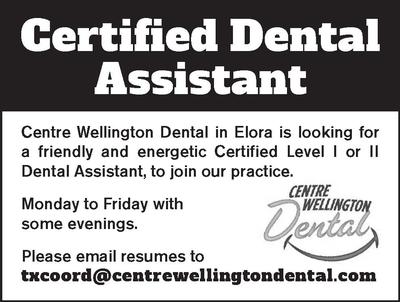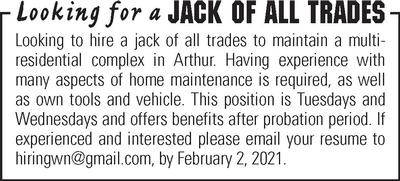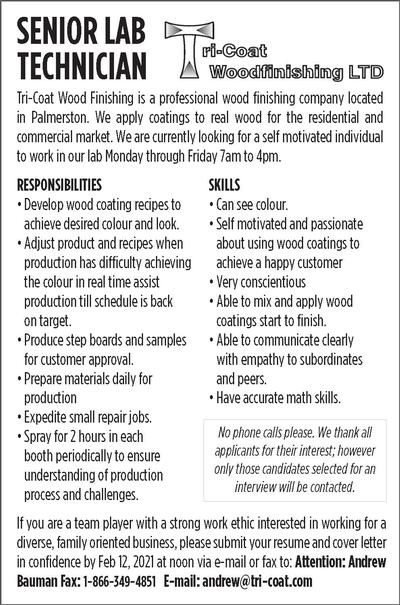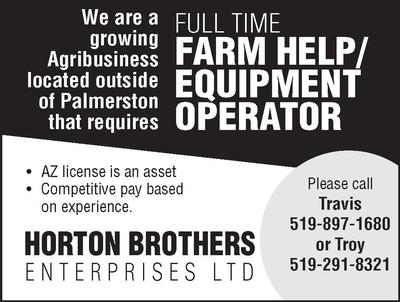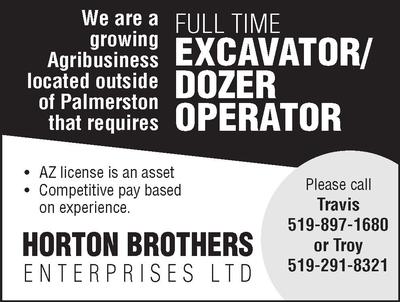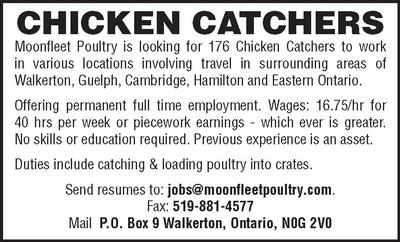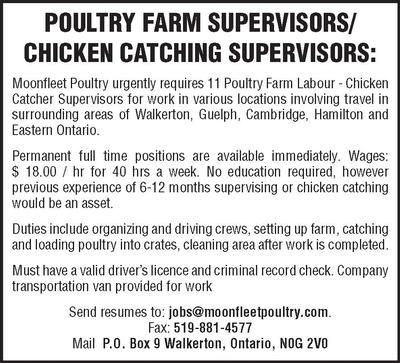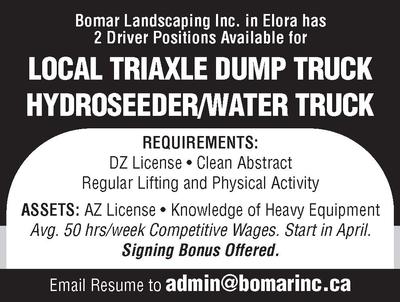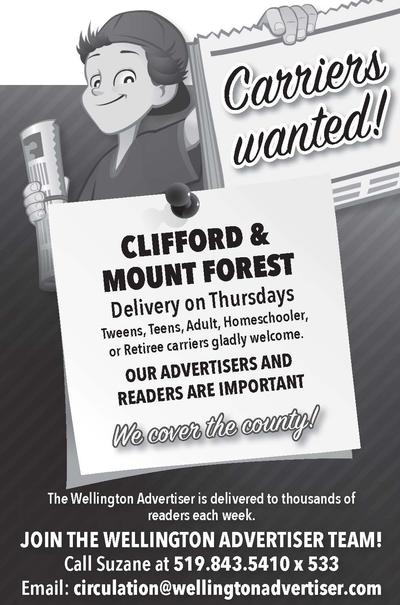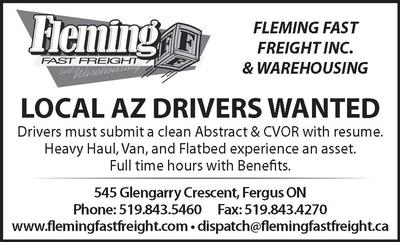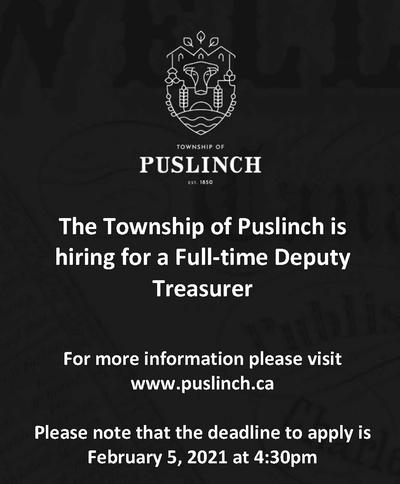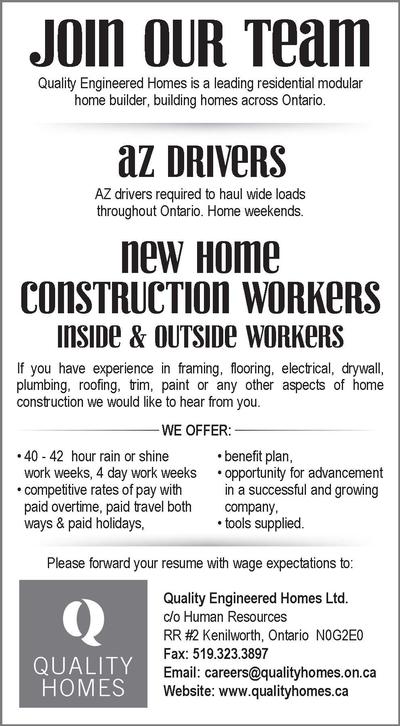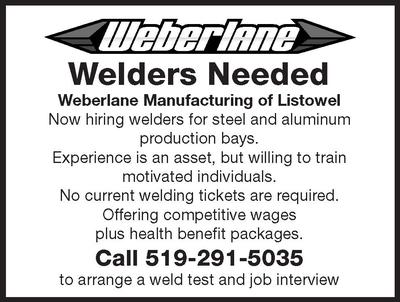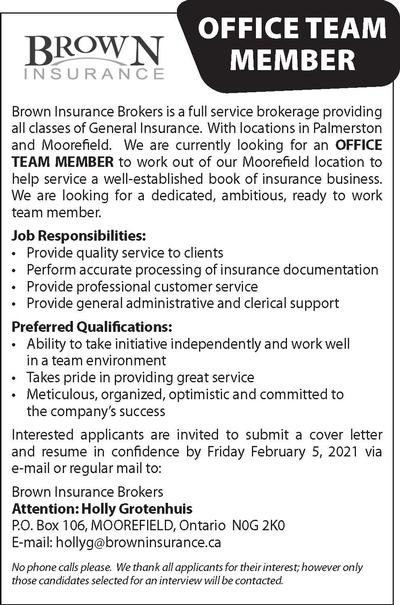 Items Wanted
RECORD ALBUMS wanted- rock, blues, punk, metal. Also looking for 60's-70's receivers, amps, turntables etc. and naptha gas style Coleman lanterns. Call Dave 519-824-3029 or email: blazerville74@gmail.com. If text preferred please use 905-788-5577
MOPED WANTED! Do you have an old moped lying around? Let me buy it! Running or non-running. Older or newer. I will pick it up and give you cash. nicolas.anbeek@gmail.com or 226-218-4433. Also looking for old vinyl records.
PINBALL MACHINES ... pinball machine just sitting collecting dust? Call Bruce at 519-827-6221. I'll come have a look and offer fair value for it.
*WANTED- UNWANTED snowblowers, lawn tractors, rototillers, cars, trucks running or not, for reconditioning and parts- will pick up. Bob, 519-400-2925 Fergus. No Sunday calls please.
WANTED: TEA CUPS Royal Albert, Paragon, Aynsley, Shelley. Silverplate & sterling flatware. Antique furniture, interesting small items. Please call Jeff & Stephen, 519-846-5325.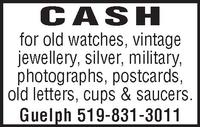 Produce Wanted
WANTED TO BUY: round bales of hay. Please call, 519-923-9864.