Classifieds
Announcements
Card of Thanks
ON MY 89th Birthday, I would like to say Thank You to my family and friends for all the cards, flowers, food and phone calls. Hazel Johnston
Farm and Livestock
Farm Equipment
COMPACT TRACTOR, Massey Ferguson 1726E, diesel, 4 wheel drive, with loader and bucket. Asking $16,000; 800 hours, runs good. Call 519-669-2681
Livestock
M + M Livestock Wanted: Culled cows and old horses. Highest prices. Call collect 519-836-2070 Guelph or 905-852-3238 Uxbridge.
PULLETS ready to lay brown or white. New and used equipment. No order too small. Pullets Plus Inc. Phone 519-669-2225.
Wanted: Old and crippled cull cows. Must be able to walk and be drug free. Cash paid. Call Dennis 519-654-7833.
Produce For Sale
4X5 ROUND bales of cow and horse quality hay available. Also 4x5 round bales long wheat straw. Trailer loads of 40 bales. Small square bales of 1st & 2nd cut hay, available in 300 bale loads. Call Riley, 519-321-1012, R&-M Gorman Hay & Straw Inc.
HAY FOR SALE: Round bales: 75 first cut 4x5, 100 2nd cut 4x4. No rain, stored in barn, Fergus area. 519-341-3464, 519-835-2425
KILN DRIED pine shavings in 35 and 50 cu-yrds loads; push off or dumped Bolger Wood Products 519-846-1179
STRAW FOR Sale, 4x5 round bales, Erin location. Call 519-833-9014
MT. FOREST Ag Auctions: Hay, straw, & firewood consignment auction every Wednesday 10am. Located east of Mount Forest @ 43853 Southgate Rd 4. 519-323-2658
GRASS HAY, large approx. 1000lb bales. No rain. Dry wrapped. 80 bales available. $55/bale. Please call 519-856-4309 or 519-400-5335
STRAW & HAY: large squares of 1st & 2nd cut hay. Straw, small squares wheat straw in bundles of 21. Call 519-575-5723
HAY AND STRAW - will deliver in loads of 42-4x5, 72 big square bales. Call Reg Small 519-323-2191.
HAY-2ND CUT 4x4.5 round bales, alfalfa/grass. No rain. Stored inside. Also 2nd cut haylage bales in tube. Call 519-843-1479. Please leave message. No Sunday sale.
HAY AND STRAW- Hay:1st cut large rounds and 2nd cut lg.squares. Also lg.rounds of straw. Arthur area. Call 416-795-4706.
ROUND CORN stalk bales 4x5, square bales 3x3x6 wheat straw, round hay bales 4x5, square bales wrapped Call Carl 519-501-2604
STRAW FOR Sale, 4x5 rounds. Pick up or delivered Located Erin area. Call Gary 416-735-9752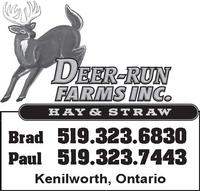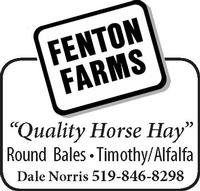 Homes' Apartments & Condos
Apt. for Rent
LG. BASEMENT apartment available for March or April. Kitchenette only, suitable for singles. Shared laundry and driveway. Access to lg. yard. Located in Arthur. $1000 all incl. Contact Wendy at arthurapt2020@gmail.com
Condos for Rent
SENIOR CONDO for rent at Drayton Village on the Ridge. 3 bedrooms, 2 bathrooms, 2 walkout balcony condo is located on 2nd floor. All appliances and utilities inc. Heated indoor parking. $2300/-month. Contact 519-748-8705
Homes for Rent
FURNISHEDGUESTHOUSE for rent in Erin. March 15, 2 bedrooms, a/-c, quiet setting, swimmable pond, no smoking, no pets, includes all utilities, first/last $1750. Call 519-855-3298
OLDER COUPLE looking for a 2 or 3 bedroom home for rent. Can be a rural home. Email amunroe2@golden.net
Items for Sale
Antiques
IRON BUCKET is back! New deals, new look, new wants, desires. We buy, sell, trade, swap, some repairs, restorations. We want cool, unusual farm, toys, boxes, crates. No china. We buy old paper, records. Surprise us. Ethic, whimsical, fun! 519-787-8287 answering machine. "Still very metaphysical". St Andrew St. W
Items for Sale
CONTRACTOR REPAIRS, restores, remodels, builds and jacks up farm and storage buildings, cottages, homes, etc. Also roofing, siding, doors, windows, fencing, cement work, beams, posts, timbers, framework, rafters, foundations, decks, docks installed, replaced, repaired. Brian McCurdy 519-986-1781/-519-375-0958.
FIREWOOD- SEASONED hardwood. 12" or 16" lengths available. Picked up or delivered. 519-846-5010 or cell 519-575-5723.
A BUSHCORD(S) of well seasoned hardwood in 12" lengths. $350. Call 519-994-6075
VAN TRAILERS to rent or buy. Call Reg Small for more details, 519-323-2191.
TACK FOR Sale; 2 western saddles, 15" seat $250 & $300; 2 snaffle mouth shank bit bridles $40 each, 2 lead ropes $10 each, halter $5, saddle blanket $10, bucket with brushes $10. Call 519-338-2422
PRESSURE WASHERS- A unit to suit most every application, cold, hot and pressure cleaning detergents. Tri-Mech Inc . 519-638-2836
2008 RAM TRUCK, 4x4, Hemi, white, automatic, 4-dr., good body, certified. $6500. Call 519-323-7097
WHITE 35" walk behind snow blower, electric start $900 obo Call 519-323-0364
WHITE PINE LUMBER- 1in. x 8, 10, 12in. Call for a quote. A. Rogers Sawmill, one mile east of Ennotville. 226-821-3990. Hours: 8am-12, 1-5pm.
FIREWOOD, KILN dried, all hardwood cutoffs, (no nails or chemicals) 2 bushcord buy volume $300 Delivered most areas 519-856-1666 after 5pm
FIREWOOD FOR SALE. Seasoned hardwood. Cut and split in 12" pieces. Delivery available. Call 519-338-5439.
SAVE THE Tax on new and used walk behind snow blowers. Turfline Small Engines 519-323-3571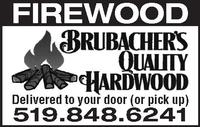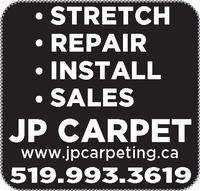 Mortgages and Financial
Private Mortgages
THE MORTGAGE PEOPLE- We do difficult mortgages. 1st, 2nd & 3rd mortgages. Residential, Commercial, Industrial, Farms & Land. Good credit, bad credit, self-employed. We will go to your home. Mortgages are cheaper than your credit card. REVERSE MORTGAGES. No fees up front. One week to complete after everything is signed. Could be sooner! Call Don Madill #M08004349 or Austin Ainslie #M18002432 519-743-5361 or 1-800-361-51141 (Lic#10300) www.themortgagepeople.ca
Personal Services
Child Care Available
EXPERIENCED DAYCARE provider now has 1 space available. J.D. Hogarth area. Receipts and references available. Please call 519-843-4842
Music
WANTED BANJO teacher, tenor 4 string. Call Fred 647-465-4887
Storage
48' & 53' DRY TRAILERS to rent or sell, also 20' sea containers for rent. Merlin Rice, Mount Forest. 519-323-1208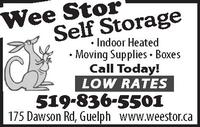 Pets
Pets for Sale
ROTTWEILER/FRENCH MASTIFF puppies for sale! Mom full breed Dogue and Dad is purebred Rottweiler. 5 girls and 3 boys. Health guarantee, micro-chipped, dewormed and first shots. Call or text Clint or Lisa at 519-827-6620 for any questions of interest. $2000 firm
Professional Services
Custom Work
CUSTOM Manure handling (solid or liquid). Skidsteer service available. Barn cleaning etc. 519-831-3730.
POULTRY PEST Management. Eliminate beetles in poultry barns, immediate results with residual built in. KW and surrounding area. Call 519-504-2698.
Lawn & Garden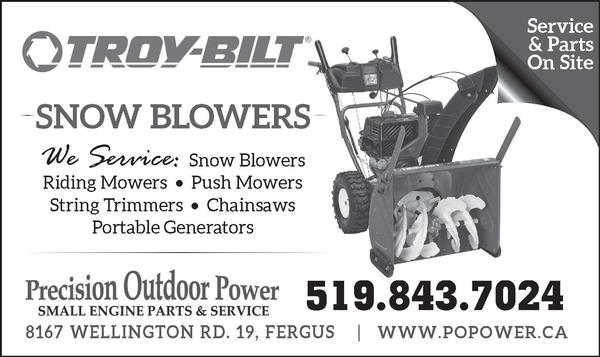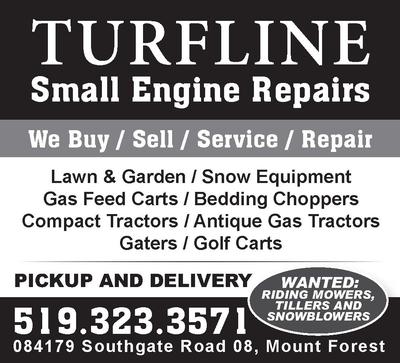 Scrap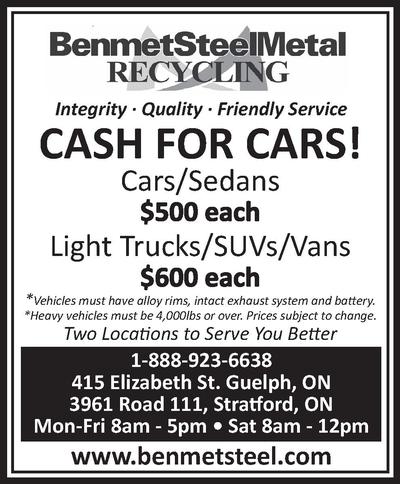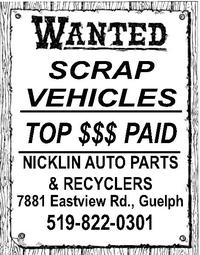 Trades and Services
MARTIN WELL Drilling- Rejuvenate & clean up existing wells. Well extensions. De-commission abandoned wells. Flow tests. Pump service & water treatment. MOE certified. Call Len 519-846-9162, Jeff 519-846-1993 or Mike 519-638-8928. www.martinwelldrilling.com
RON'S DRYWALL and Renovations. Over 35 years experience. Call Ron at 519-496-7539 or email ron.spncr@gmail.com
SUMP PUMP installations & inspections. Back-up systems installed. Licensed and insured. Ken, 519-831-0422
WETT CERTIFIED Wood & Pellet Technicians. Pellet and wood stove: sales, sweeps, diagnostics, parts, repairs, inspections & installations. Showroom featuring Harman & Enviro Pellet Stoves open by appointment. Doug Beatty & Sons, 519-848-3273
INTERIOR PAINTING & custom spraying: Cabinet refinishing, doors, trim, furniture and more! Call to arrange a free estimate. 519-660-9831
GREENWAY CHIMNEY: Installs, sweeping, inspections, masonry repairs. WETT certified for your safety. Call 519-820-6369.
AB RENOVATIONS Basement, Bathroom and Kitchen renovations, ceramic tile, wall papering, painting, drywall, you name it. Affordable pricing. Free estimates. Fergus and surrounding area. Alan 519-787-1202 or cell 519-830-1202
LICENSED PLUMBER- 40 years experience. All types of installations and repairs. Hot water tanks, water softeners installed. Call Ken for a free estimate, 519-831-0422.
JUNK, TRASH & ESTATECLEAN-UP... anything you need removed. 519-313-0543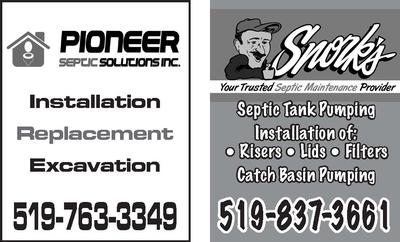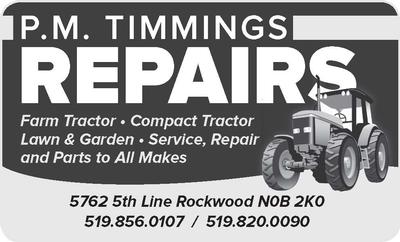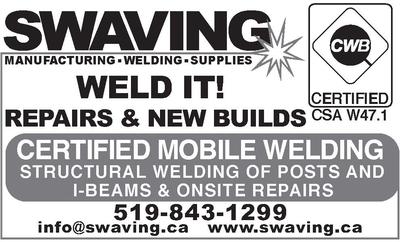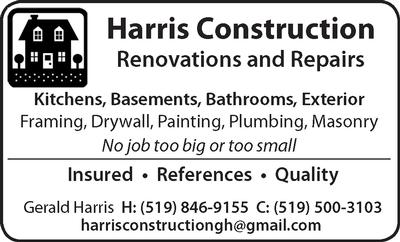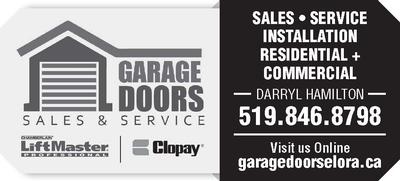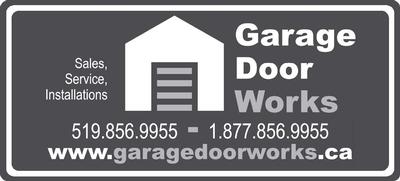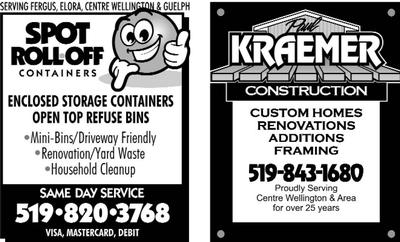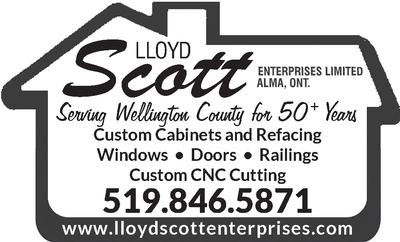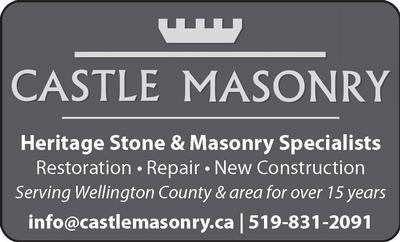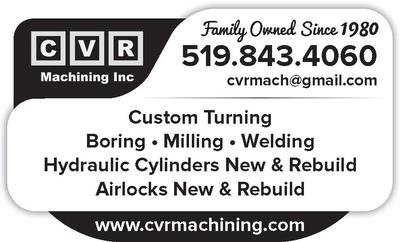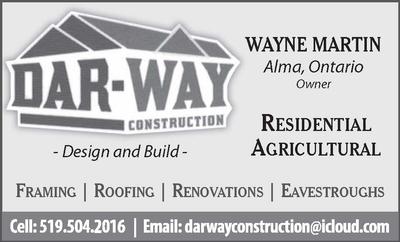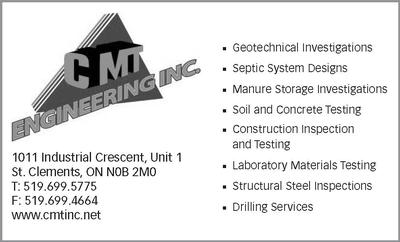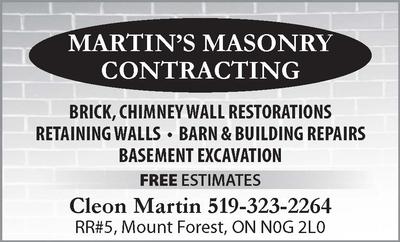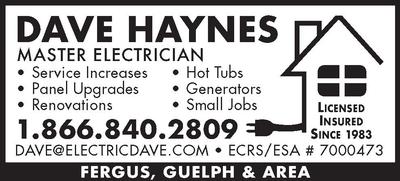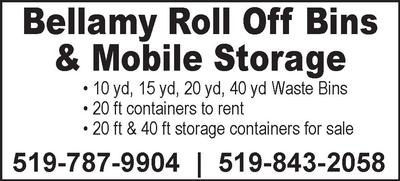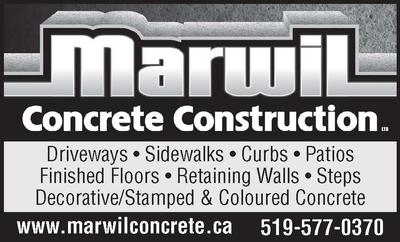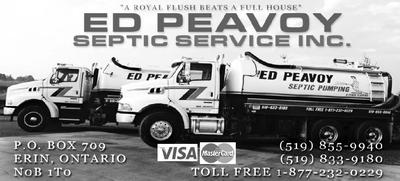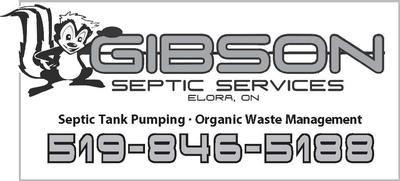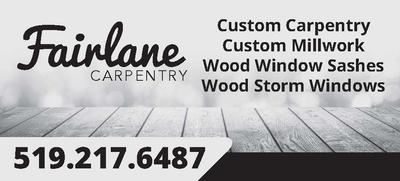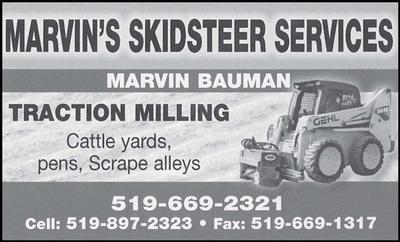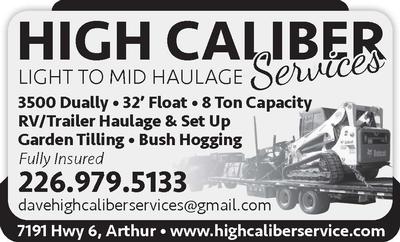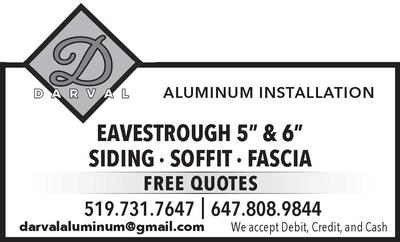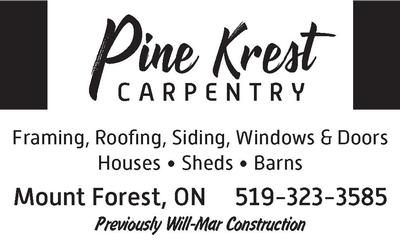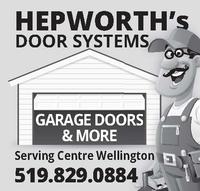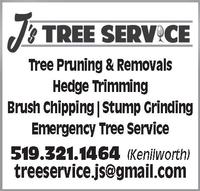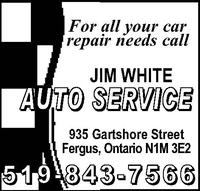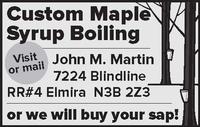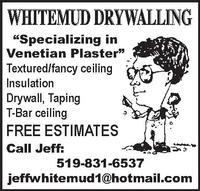 Vehicles
Cars
2006 FORD 500, gray colour, ps, pb, awd, air, all leather, loaded. Moving must sell, 100,000k, $3800. Call 226-486-2302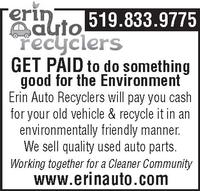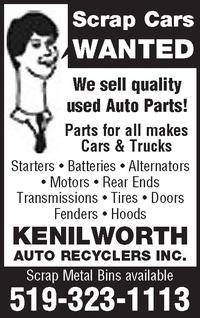 Wanted
Help Wanted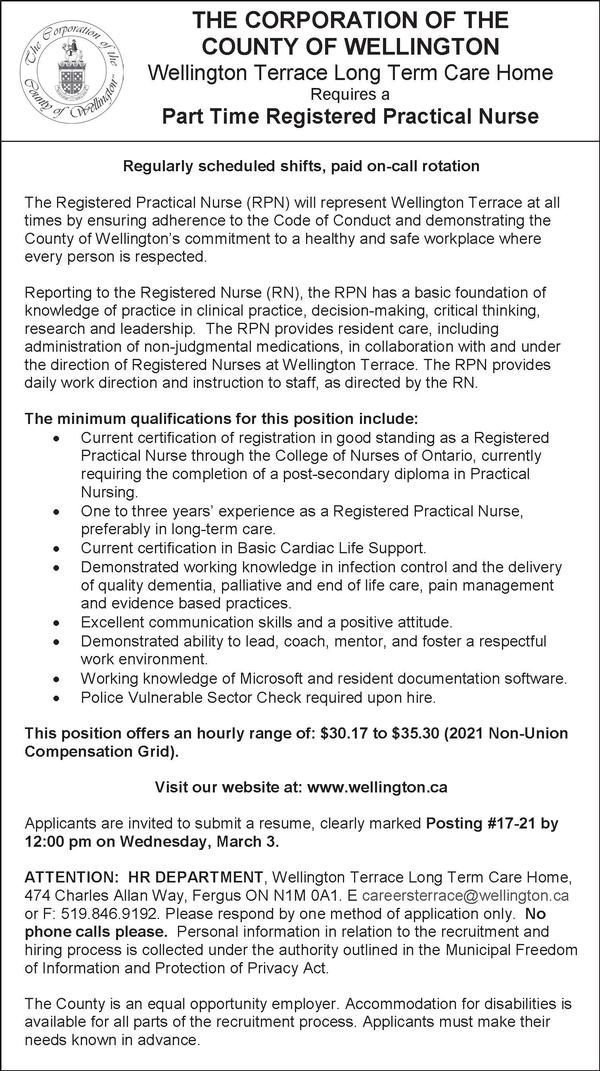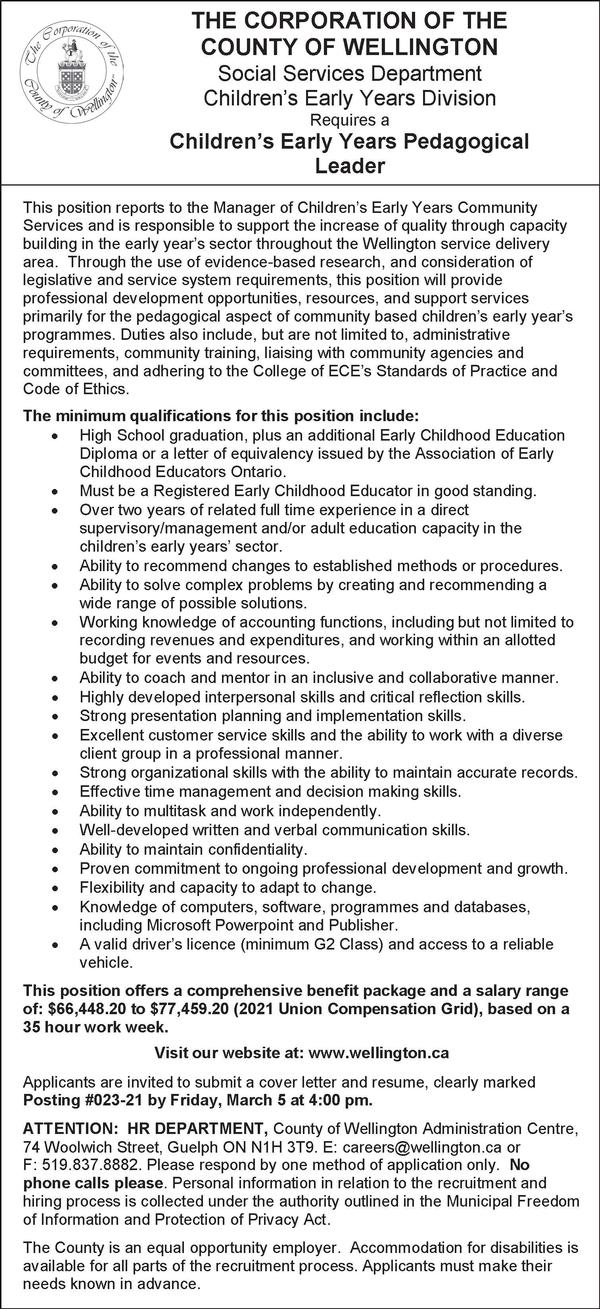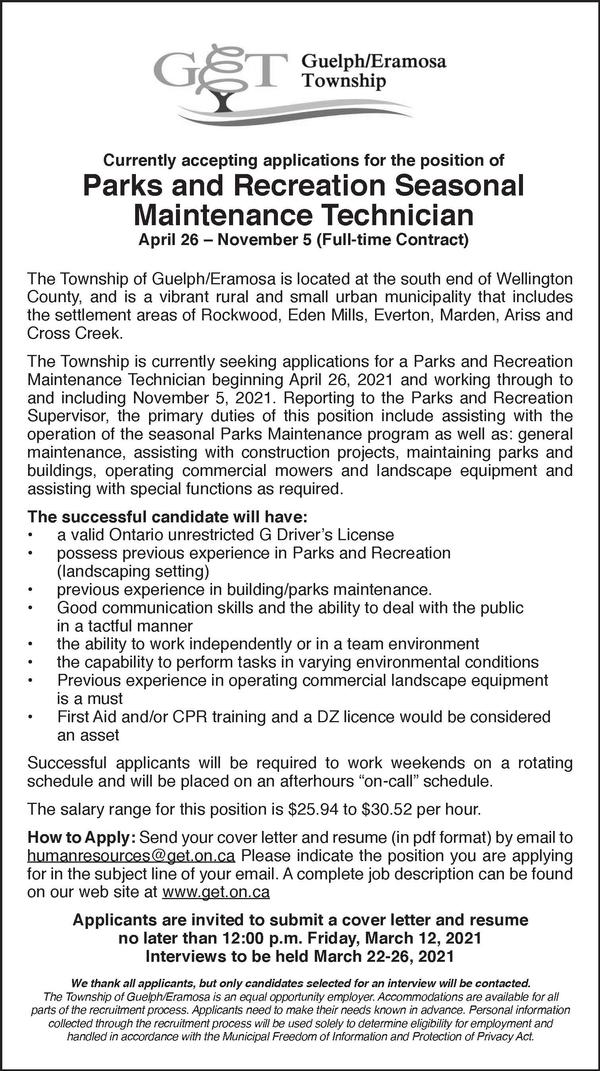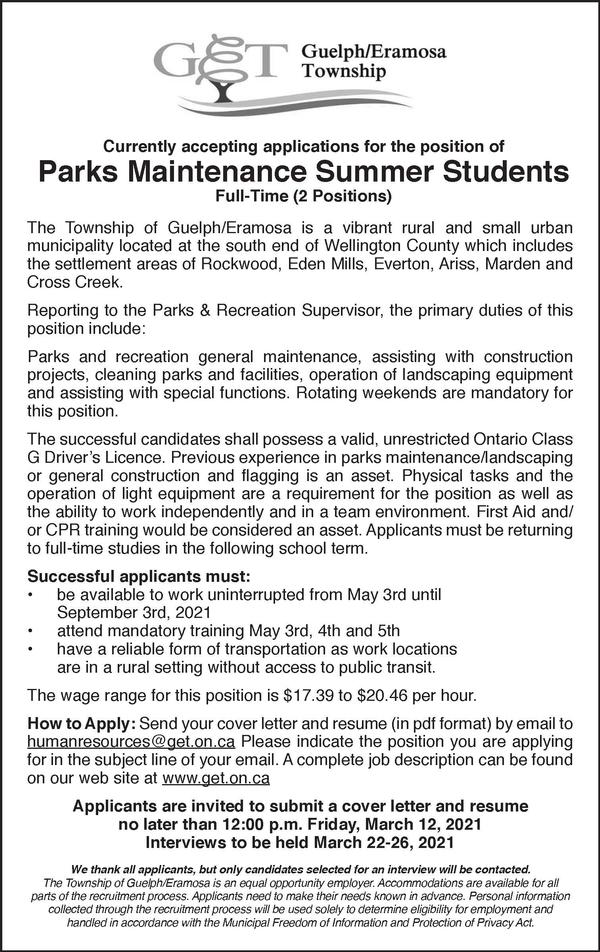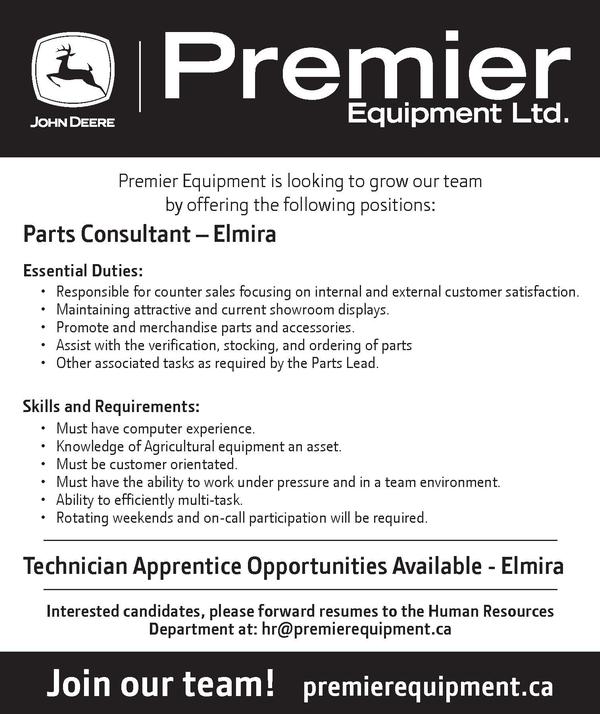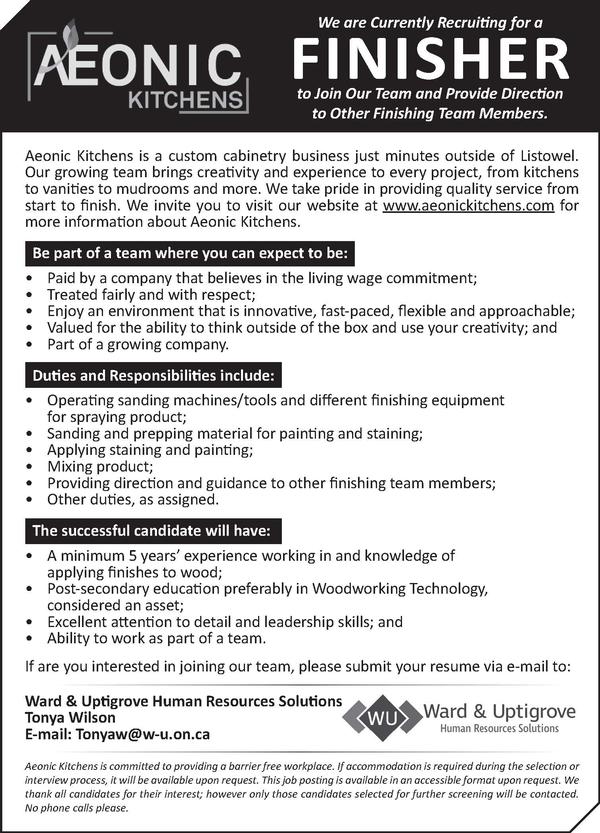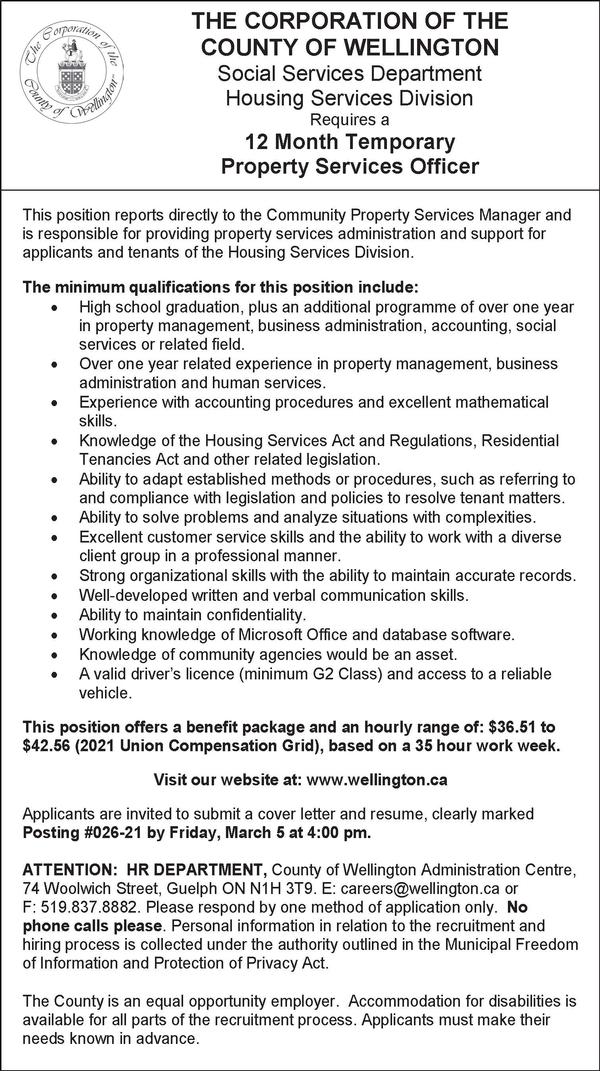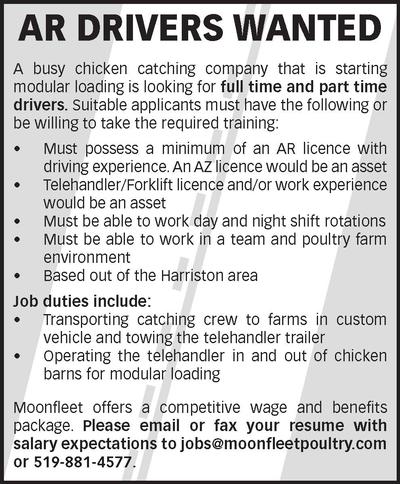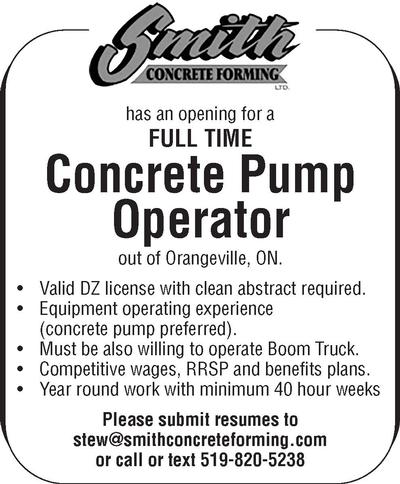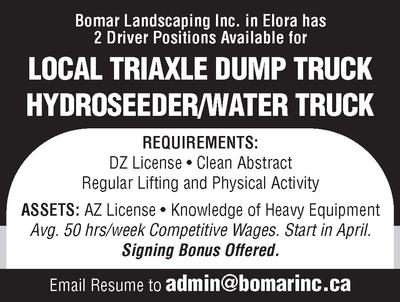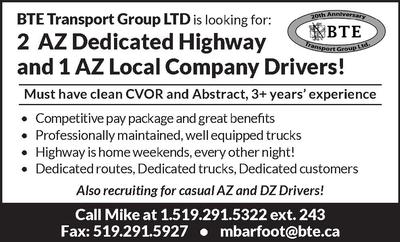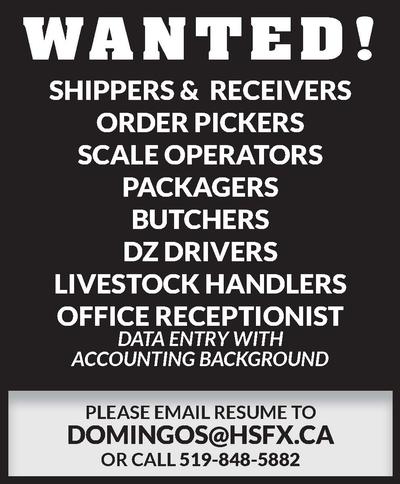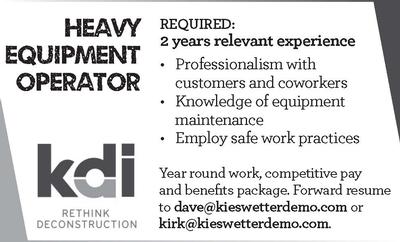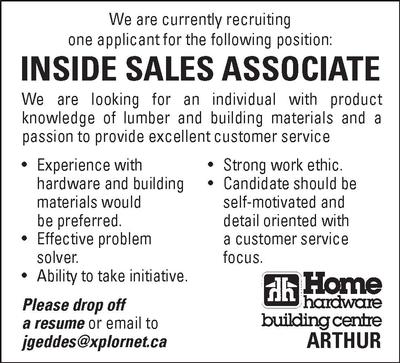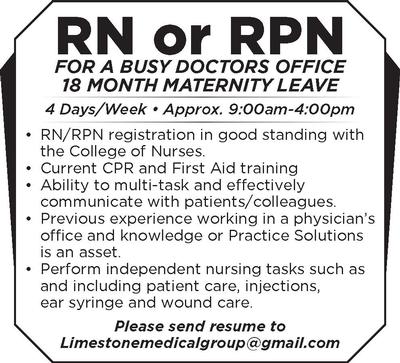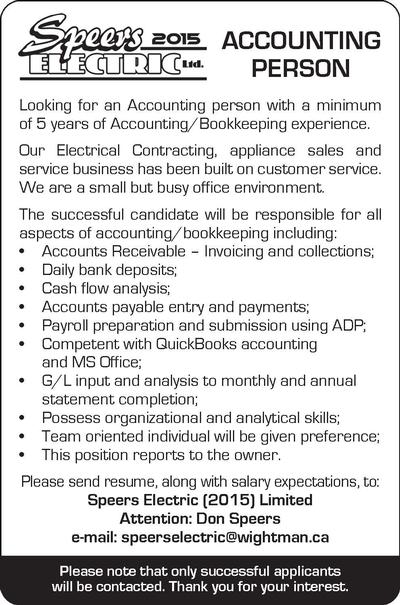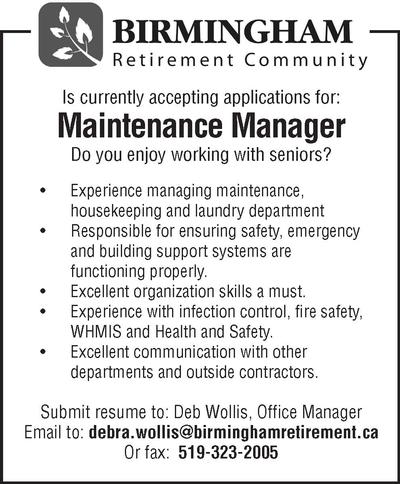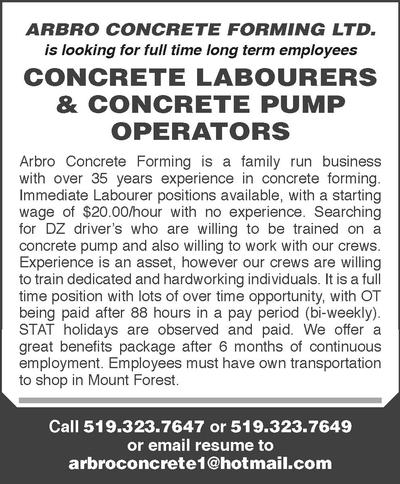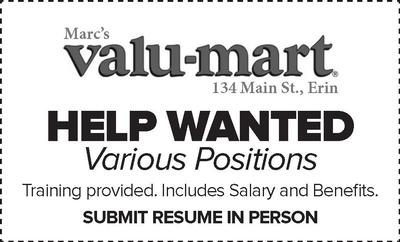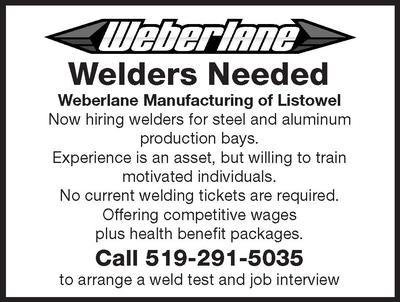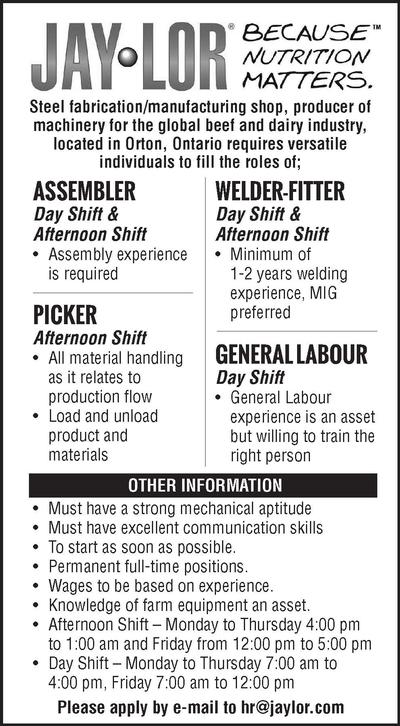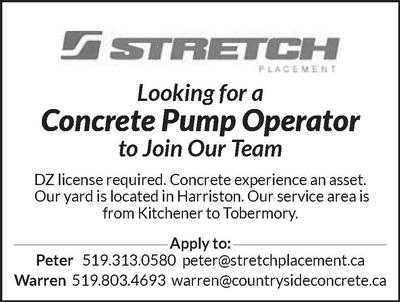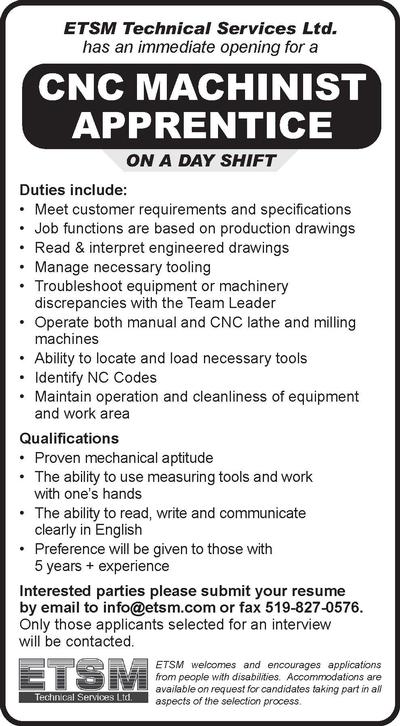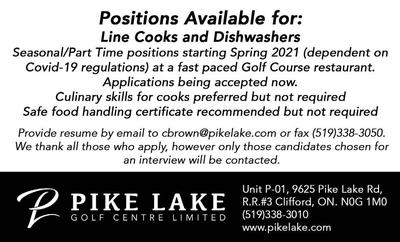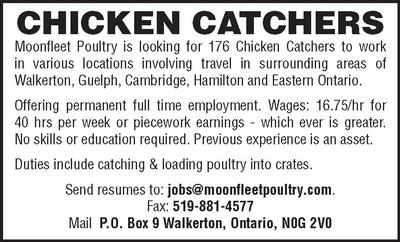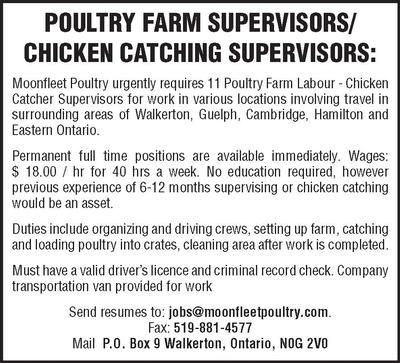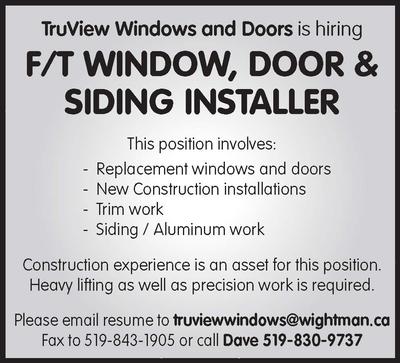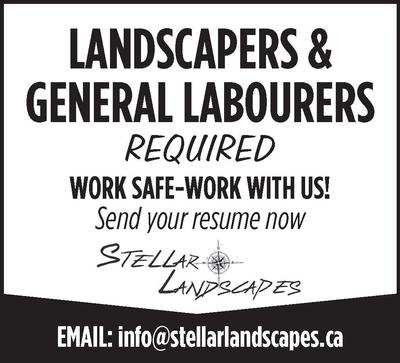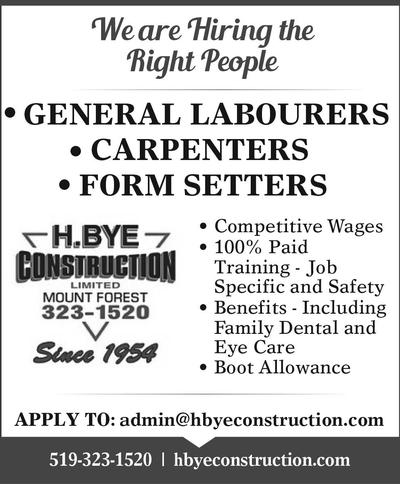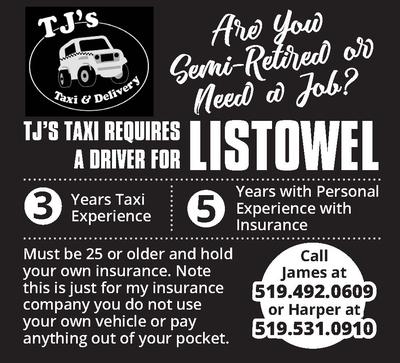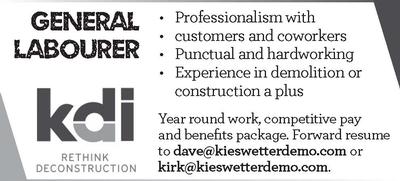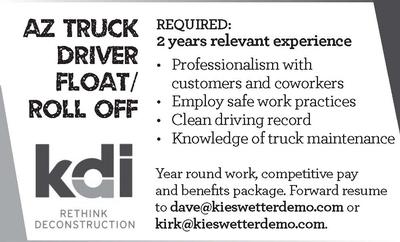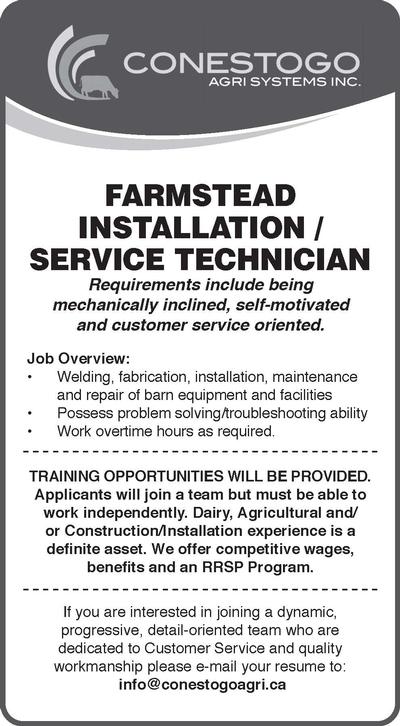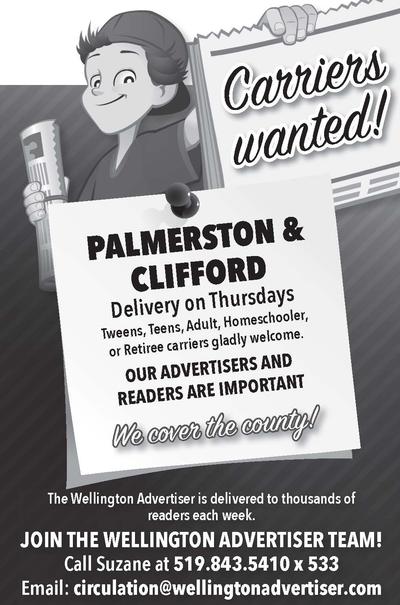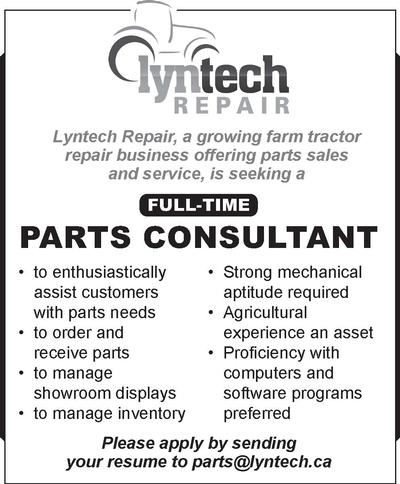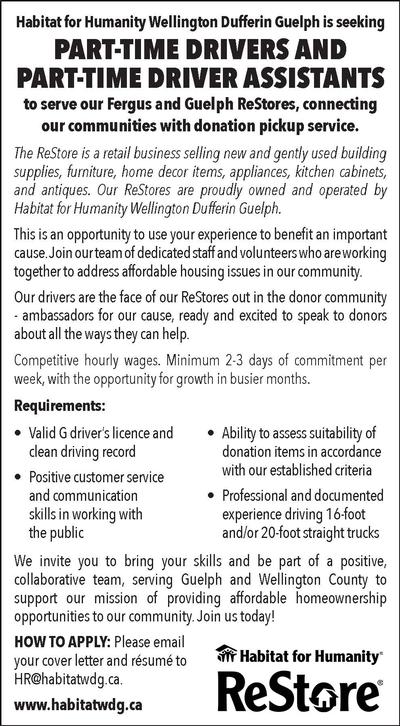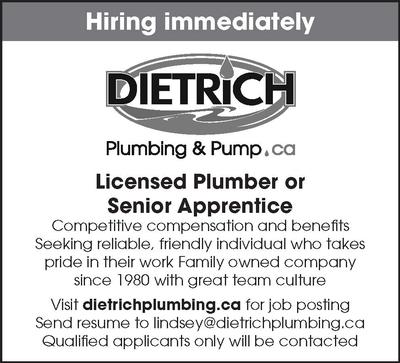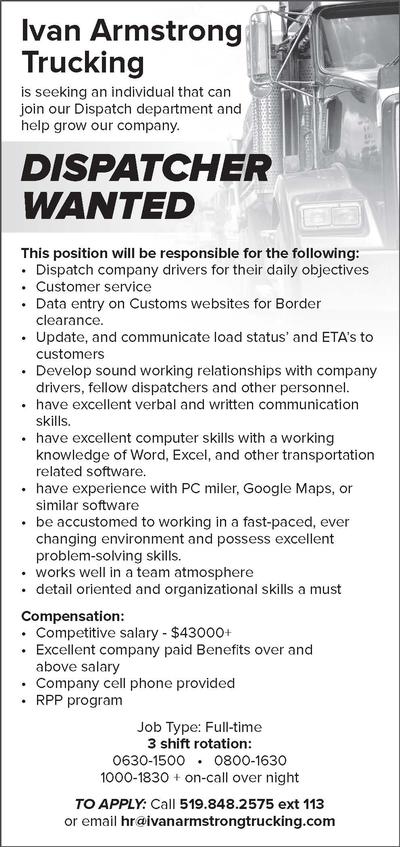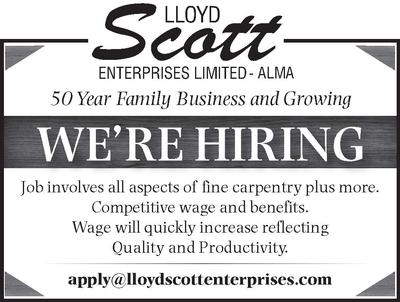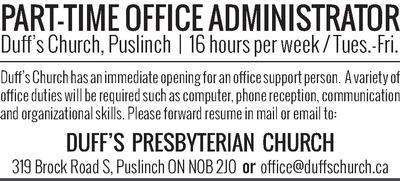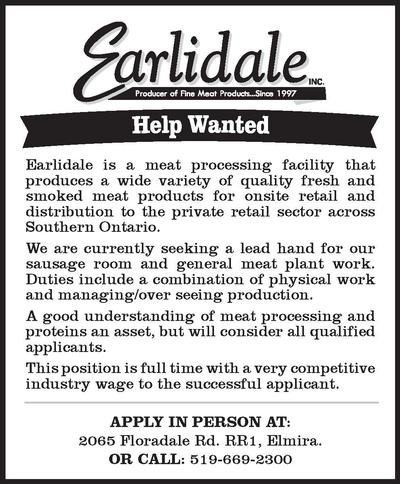 Items Wanted
RECORD ALBUMS wanted- rock, blues, punk, metal. Also looking for 60's-70's receivers, amps, turntables etc. and naptha gas style Coleman lanterns. Call Dave 519-824-3029 or email: blazerville74@gmail.com. If text preferred please use 905-788-5577
TUBE AUDIO equipment, amplifiers, stereos, recording and professional vintage sound equipment. Hammond organs. Pay cash; will pick up Call 905-702-4889
CONSIGNMENTS/-PURCHASING: nesting, lamp tables with drawers and washstands in good condition. Also pottery, costume/good jewelry and collectables. Call Ken Feakins Antiques and Furniture Refinishing between 9am to 5pm 519-843-1470
WANTED TO BUY- COCA COLA collectibles and any other soda collectibles. Also looking for pinball machines, old milk bottles, old dinky toys and gas and oil collectibles. Call 519-830-0759.
VINTAGE BOOKS and other paper items, catalogues, magazines, post cards etc. Call 519-400-2457 E-mail ronloncke@rogers.com
ANTIQUES AND Vintage Treasures We are looking for household items like furniture, porcelain, oriental carpets and collectables. Please call or text Neels 519-830-9277 or Email neelscompion@gmail.com
*WANTED- UNWANTED snowblowers, lawn tractors, rototillers, cars, trucks running or not, for reconditioning and parts- will pick up. Bob, 519-400-2925 Fergus. No Sunday calls please.
PINBALL MACHINES ... pinball machine just sitting collecting dust? Call Bruce at 519-827-6221. I'll come have a look and offer fair value for it.