Classifieds
Announcements
Coming Events
1936 MODEL in perfect condition. All original parts & well cared for by Joan. Brand new 85 years ago on June 12. Call Neil, 519-338-3407 and wish him 'Happy Birthday"
Notices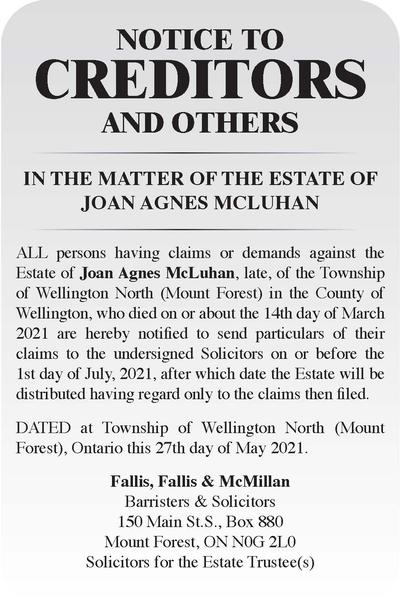 Farm and Livestock
Farm Equipment
FOR RENT 4500 gallon Jembrook Spreader 540 rpm. 8"x12' Jembrook Manure Pump with pipe cart. Spanjer 5 wheel Silage Packer. Harriston area 519-510-2003
9.5ft. HESSTON 1085 haybine, stored inside, good for lighter cuts. Also 3-40ft. large hydro poles. Best offers. 519-658-5566.
1470 GEHL round baler, auto-tie. New Crowder wheels, 4'x5', new belts, field ready, $6500. Call after 8pm 519-856-4397 ab
J.D. 435 Round Baler, 4'x5' with granular applicator $5300. Call 519-833-7023
Livestock
RIDEAU ARCOTT Rams available from a high productivity closed flock with high health status. MV resistant genotype and free of CLA, ready to breed this fall. Rockwood 519-856-9935
M + M Livestock Wanted: Culled cows and old horses. Highest prices. Call collect 519-836-2070 Guelph or 905-852-3238 Uxbridge.
Wanted: Old and crippled cull cows. Must be able to walk and be drug free. Cash paid. Call Dennis 519-654-7833.
TRIMMING AND providing hoof care for beef and dairy cows across Wellington County. Contact Wooddale Hoof Care 519-807-1560
PULLETS ready to lay brown or white. New and used equipment. No order too small. Pullets Plus Inc. Phone 519-669-2225.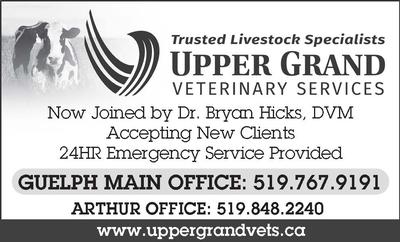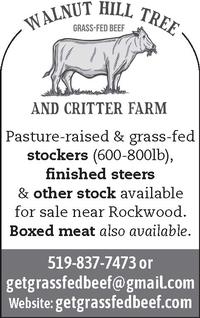 Produce For Sale
4X5 ROUND bales of cow and horse quality hay available. Also 4x5 round bales long wheat straw. Trailer loads of 40 bales. Small square bales of 1st & 2nd cut hay, available in 300 bale loads. Call Riley, 519-321-1012, R&-M Gorman Hay & Straw Inc.
SMALL SQUARE bales oat straw $2.50/bale Clifford area Call 519-327-8791 or 226-820-8979
MT. FOREST Ag Auctions: Hay, straw, & firewood consignment auction every Wednesday 10am. Located east of Mount Forest @ 43853 Southgate Rd 4. 519-323-1043
HAY AND STRAW - will deliver in loads of 42-4x5, 72 big square bales. Call Reg Small 519-323-2191.
Hay For sale, 4x5 round bales, 2nd cut Call 519-843-5078
STRAW & HAY: large squares of 1st & 2nd cut hay. Straw, small squares wheat straw in bundles of 21. Call 519-575-5723
4X5 ROUND bales of cut wheat straw, stored inside $30 per bale. Drayton area 519-638-2258 or 226-750-1578
CLEANED COVER Crop Oats available in totes or 25kg bags. Please call 519-993-7388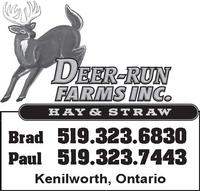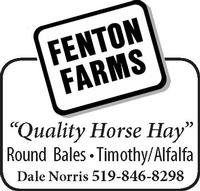 Homes' Apartments & Condos
Apt. for Rent
FERGUS - BEAUTIFUL 2 bedroom. Kitchen and living room, open concept. Appliances & parking for one included. Adult building, no pets. $1650/month plus utilities. Call 519-993-1161 ab
PALMERSTON- LARGE 2 bedroom apartment, ground floor, 5 appliances, parking. Heat, water and sewer included. $1400. Looking for someone 50+ years. Available August 1st. 519-291-8692
Condos for Rent
SENIOR CONDO for rent at Drayton Village on the Ridge. 3 bedrooms, 2 bathrooms, 2 walkout balcony condo is located on 2nd floor. All appliances and utilities inc. Heated indoor parking. $2300/-month. Contact 519-748-8705
Items for Sale
Antiques
"IRON BUCKET breaks loose" we're back! Get stoned and tied up. Almost 800 fabulous vintage Ties. Cool. Over full, tons of cool stuff. Awesome atmosphere, crazy environment! 11-5 every day. Yes, we buy crocks, crates, primitives, if it's cool! Call us 519-787-8287, Machine. "We dare to be different!" 420 St. Andrew St W
Garage Sales
JUNE 11:2-6, June 12:8-12 Household items, teen girl clothes, sewing machine cabinet, gazebo 8x8, motorcycle parts. 342 Geddes St., Elora
SATURDAY, JUNE 12, 9am - Noon; Two family yard sale, 150 Millford Cres, Salem. COVID REGULATIONS
Items for Sale
CONTRACTOR REPAIRS, restores, remodels, builds and jacks up farm and storage buildings, cottages, homes, etc. Also roofing, siding, doors, windows, fencing, cement work, beams, posts, timbers, framework, rafters, foundations, decks, docks installed, replaced, repaired. Brian McCurdy 519-986-1781/-519-375-0958.
FREE ANTIQUE Pump Organ. You pickup and carry away. Call 226-820-1925
WHITE PINE LUMBER- 1in. x 8, 10, 12in. Call for a quote. A. Rogers Sawmill, one mile east of Ennotville. 226-821-3990. Hours: 8am-12, 1-5pm.
FIREWOOD- SEASONED hardwood. 12" or 16" lengths available. Picked up or delivered. 519-846-5010 or cell 519-575-5723.
A BUSHCORD(S) of well seasoned hardwood in 12" lengths. $350. Call 519-994-6075
SLABWOOD FOR SALEby the truckload delivered. Call 226-747-6120.
FIREWOOD -OPEN for Season. Pure hardwood slabs 15" long, no small pieces. Also, 14" split wood; all on cement. Mixed loads welcome 519-369-6123
PRESSURE WASHERS- A unit to suit most every application, cold, hot and pressure cleaning detergents. Tri-Mech Inc . 519-638-2836
VAN TRAILERS to rent or buy. Call Reg Small for more details, 519-323-2191.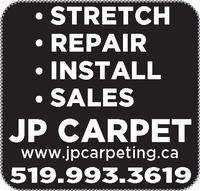 Mortgages and Financial
Financial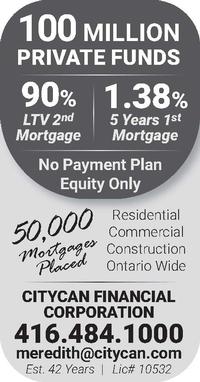 Private Mortgages
THE MORTGAGE PEOPLE- We do difficult mortgages. 1st, 2nd & 3rd mortgages. Residential, Commercial, Industrial, Farms & Land. Good credit, bad credit, self-employed. We will go to your home. Mortgages are cheaper than your credit card. REVERSE MORTGAGES. No fees up front. One week to complete after everything is signed. Could be sooner! Call Don Madill #M08004349 or Austin Ainslie #M18002432 519-743-5361 or 1-800-361-51141 (Lic#10300) www.themortgagepeople.ca
Personal Services
Cleaning Services
WINDOW CLEANING - J&-S Maintenance offers professional residential and commercial window cleaning. For a free quote, call or visit our website. 519-221-6815 or www.jswindows.org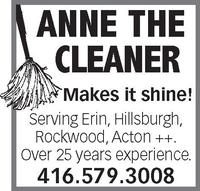 Storage
48' & 53' DRY TRAILERS to rent or sell, also 20' sea containers for rent. Merlin Rice, Mount Forest. 519-323-1208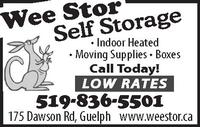 Professional Services
Custom Work
CUSTOM Manure handling (solid or liquid). Skidsteer service available. Barn cleaning etc. 519-831-3730.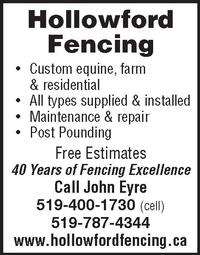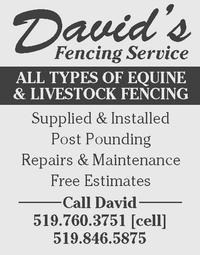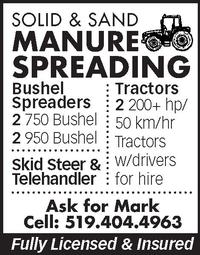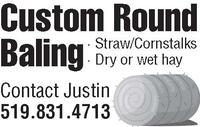 Lawn & Garden
GIB'S GARDENS Property Service. Spring cleanup, garden maintenance, lawn care, patio construction, painting, power-washing, trimming, brush & waste disposal, odd jobs & more! Our team offers a wide variety of quality services. Let us take care of your property needs! Contact Matt 519-362-4896 or gibsgardens11@outlook.com
FIRST Season OPEN!! Veggie-Patio Mini-Gardens, Bedding Tomatoes, Herbs, Lettuce, etc. Hostas, Assorted Perennials. 9312 Concession 6 N, Mount Forest (first farm left, north of Spring Valley Park Rd or SR5E) CLOSED SUNDAYS
OVER 200 Hollyhock plants for sale. Variety of colours, price varies with size, $4.50 to $9. Call 519-638-0564; 7175 Wellington Rd 10, Moorefield
HORSE MANURE/ fertilizer: We load pickup truck or trailer $40, you bag $2 each. Garden rocks $5. Rockwood area 519-755-5803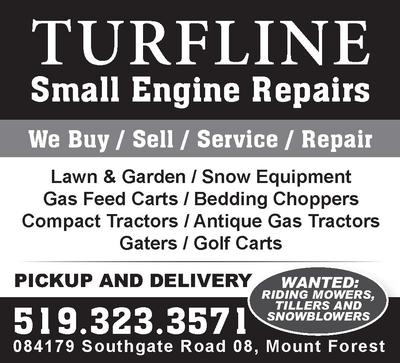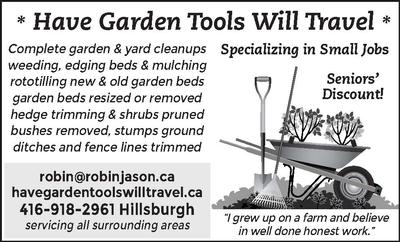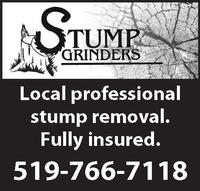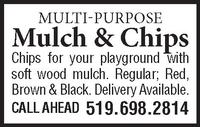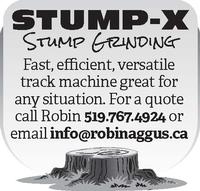 Scrap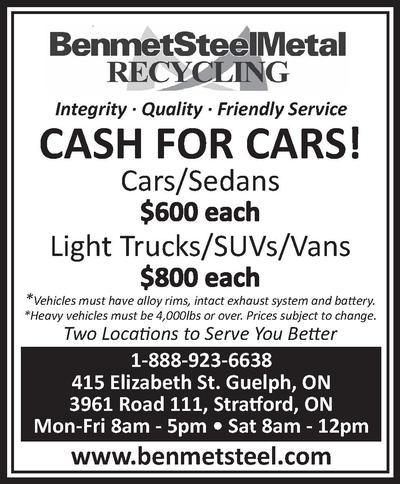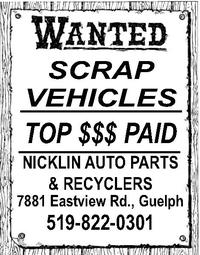 Trades and Services
BOOK YOUR summer handyman projects with Tony. Exterior and interior painting Deck cleaning and staining Deck repair and replacement Small house repairs and installation Junk removal Custom furniture builds Call today 519-766-7827 Also see Facebook https://www.facebook.com/Tony-the-Handyman-102705328020714/
LICENSED PLUMBER- 40 years experience. All types of installations and repairs. Hot water tanks, water softeners installed. Call Ken for a free estimate, 519-831-0422.
RON'S DRYWALL and Renovations. Over 35 years experience. Call Ron at 519-496-7539 or email ron.spncr@gmail.com
GREENWAY CHIMNEY: Installs, sweeping, inspections, masonry repairs. WETT certified for your safety. Call 519-820-6369.
MARTIN WELL Drilling- Rejuvenate & clean up existing wells. Well extensions. De-commission abandoned wells. Flow tests. Pump service & water treatment. MOE certified. Call Len 519-846-9162, Jeff 519-846-1993 or Mike 519-638-8928. www.martinwelldrilling.com
RENOVATOR - 30 years experience. Deck restorations. Install baseboards & trim work, laminate flooring and vinyl plank. Finish basements, kitchens, family rooms etc. Also interior painting. Call for free estimate 519-856-2230
SMALL ENGINE Service and repair to all makes. Great rates & fast service. Serving Fergus, Arthur and Elora areas. Call 519-766-5633.
SUMP PUMP installations & inspections. Back-up systems installed. Licensed and insured. Ken, 519-831-0422
STONE MASONRY: Both new and restoration. All types of stonework, flagstone walkways, walls, fireplaces, firepits. No job too small. Serving Elora, Fergus and Belwood. Leslie DeKhors, 416-545-7440(Elora) or lesliedekhors@gmail.com
AB RENOVATIONS Basement, Bathroom and Kitchen renovations, ceramic tile, wall papering, painting, drywall, you name it. Affordable pricing. Free estimates. Fergus and surrounding area. Alan 519-787-1202 or cell 519-830-1202
INTERIOR PAINTING & custom spraying: Cabinet refinishing, doors, trim, furniture and more! Call to arrange a free estimate. 519-660-9831
PAPA JOHN'S Renovations Home maintenance, decks, windows, doors, and interior work. Call John Lopers, 519-803-4888.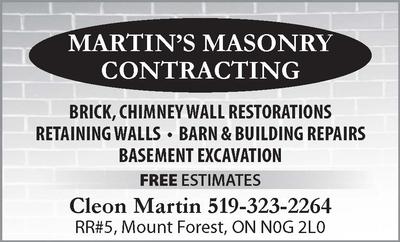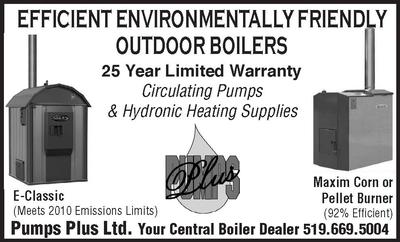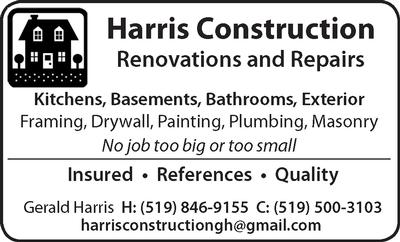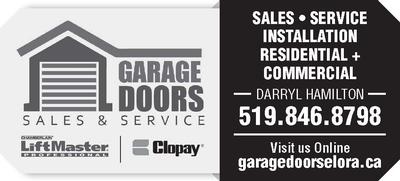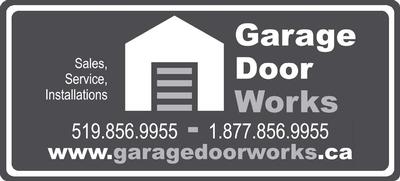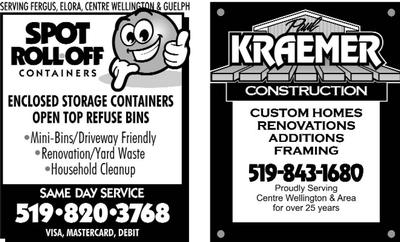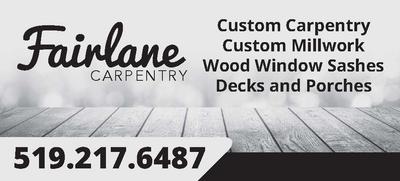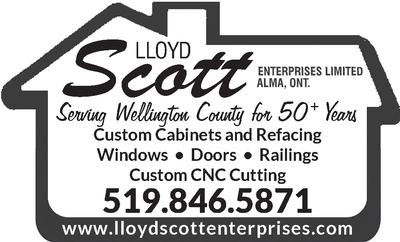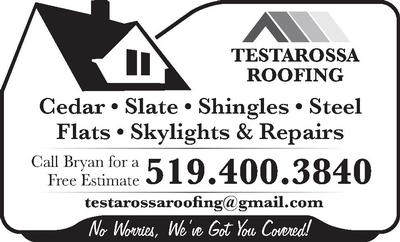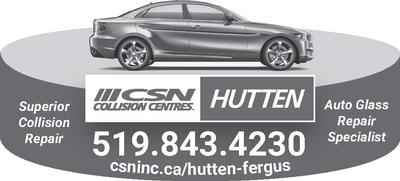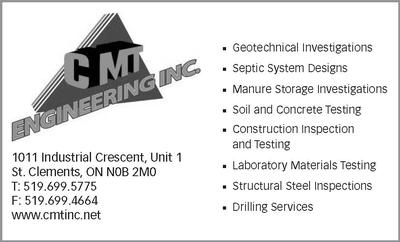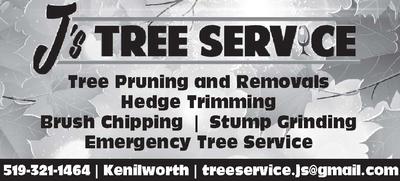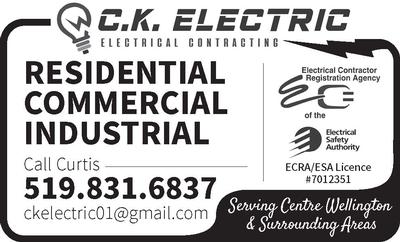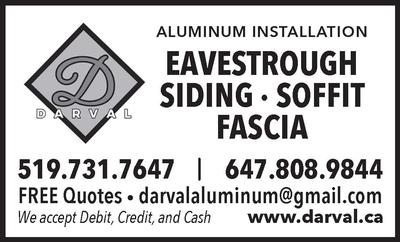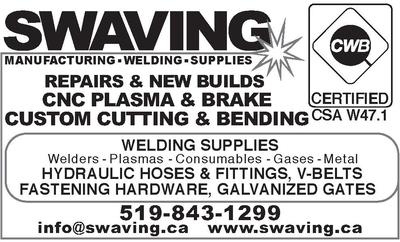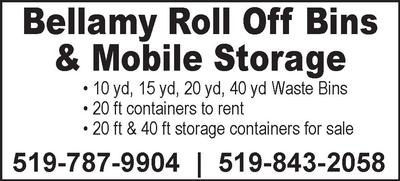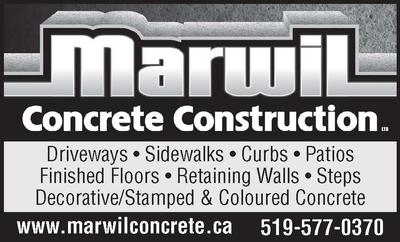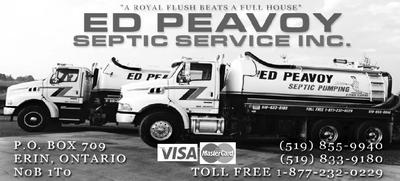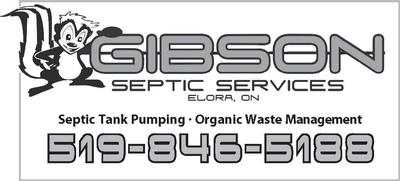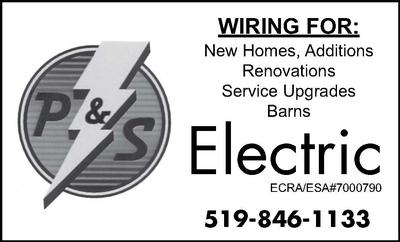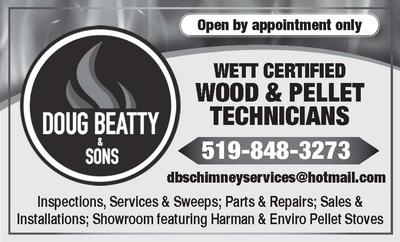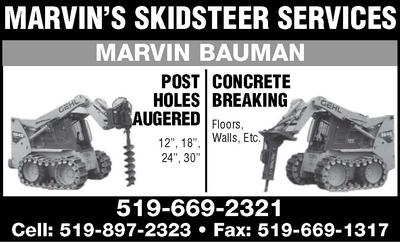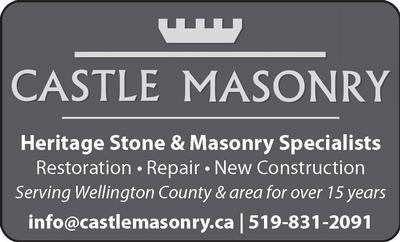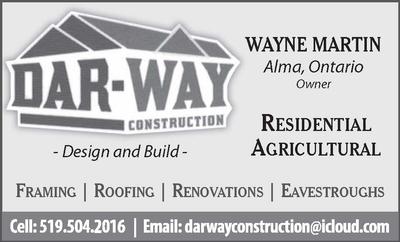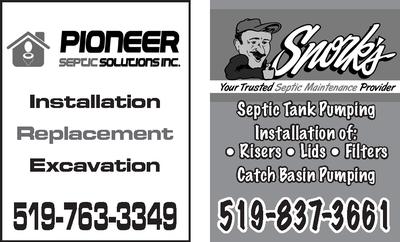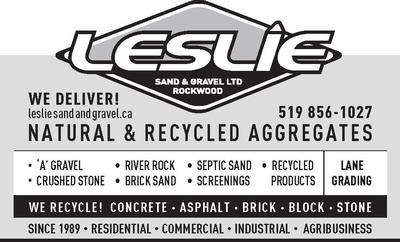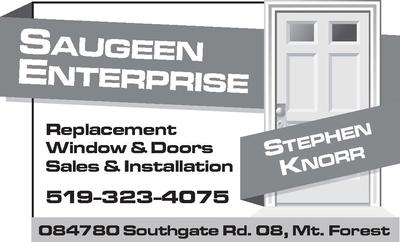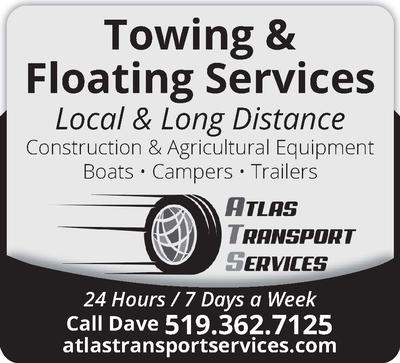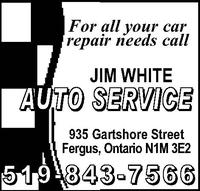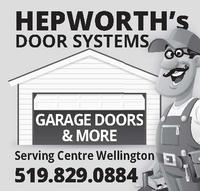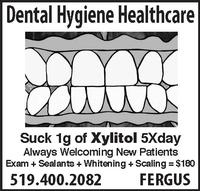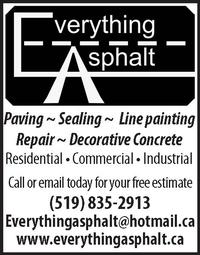 Vehicles
Cars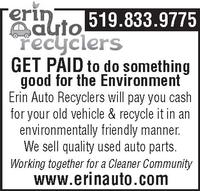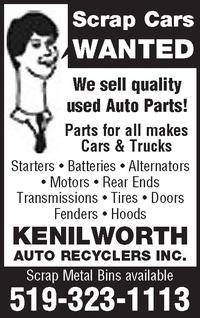 Trailer and Mobile Homes
GOLDEN FALCON Fifth Wheel, 2 slide outs, queen bed & queen sofa. Call 519-843-3443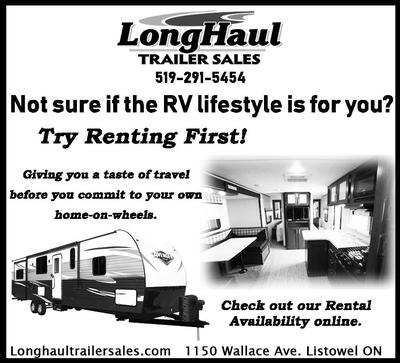 Wanted
Help Wanted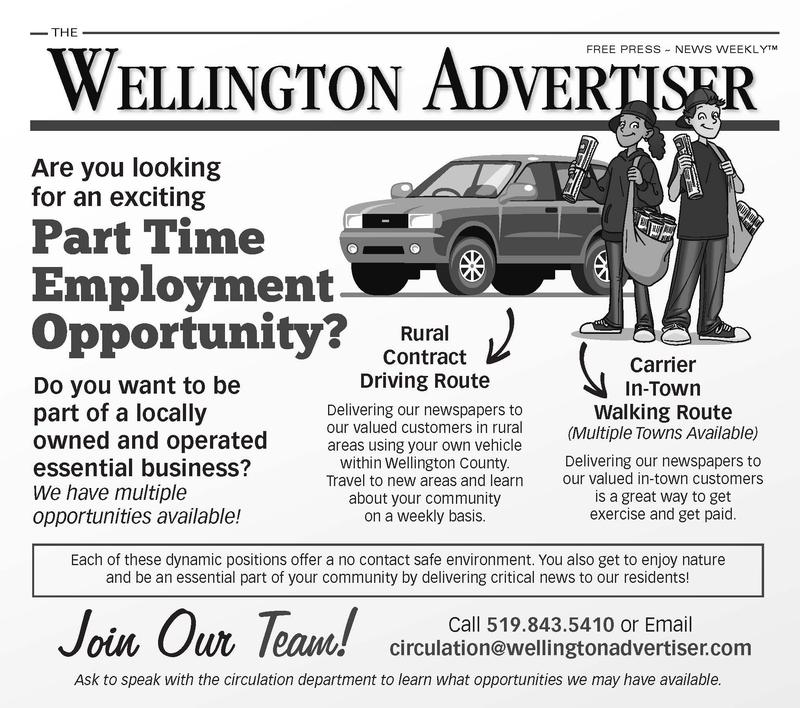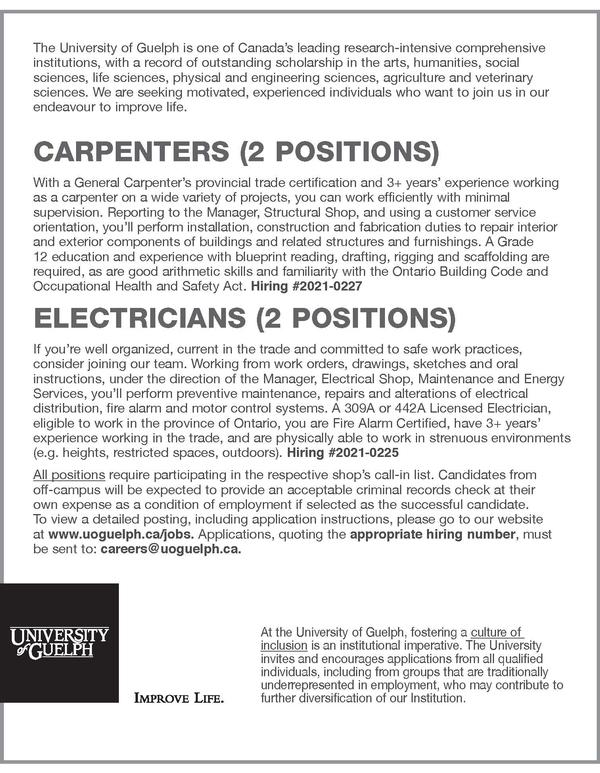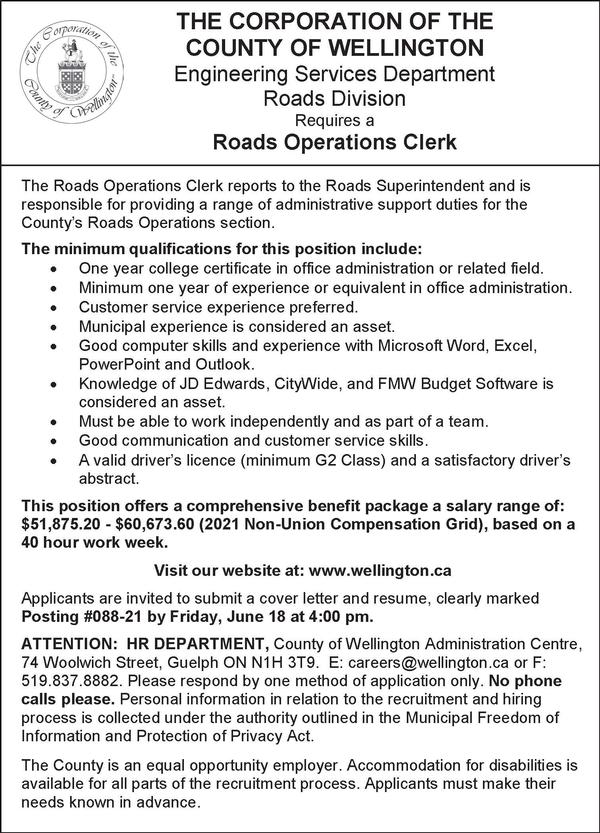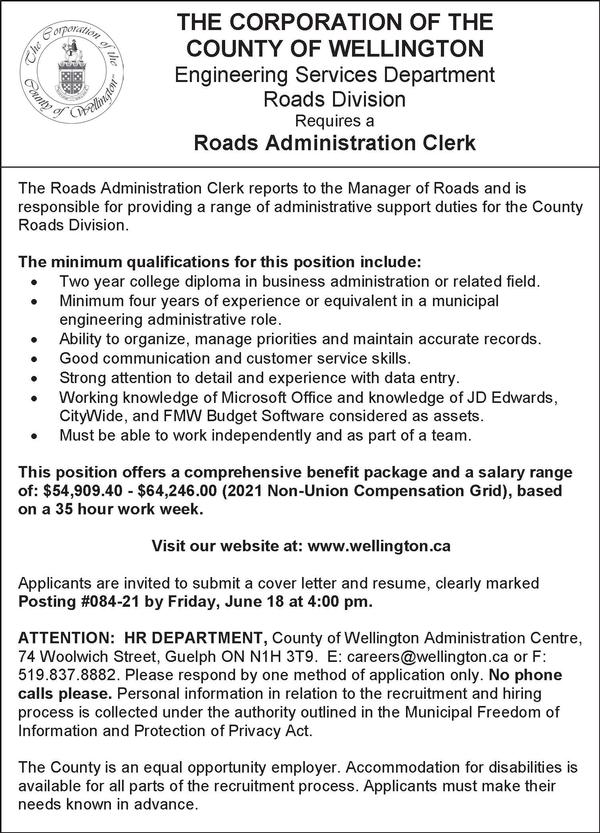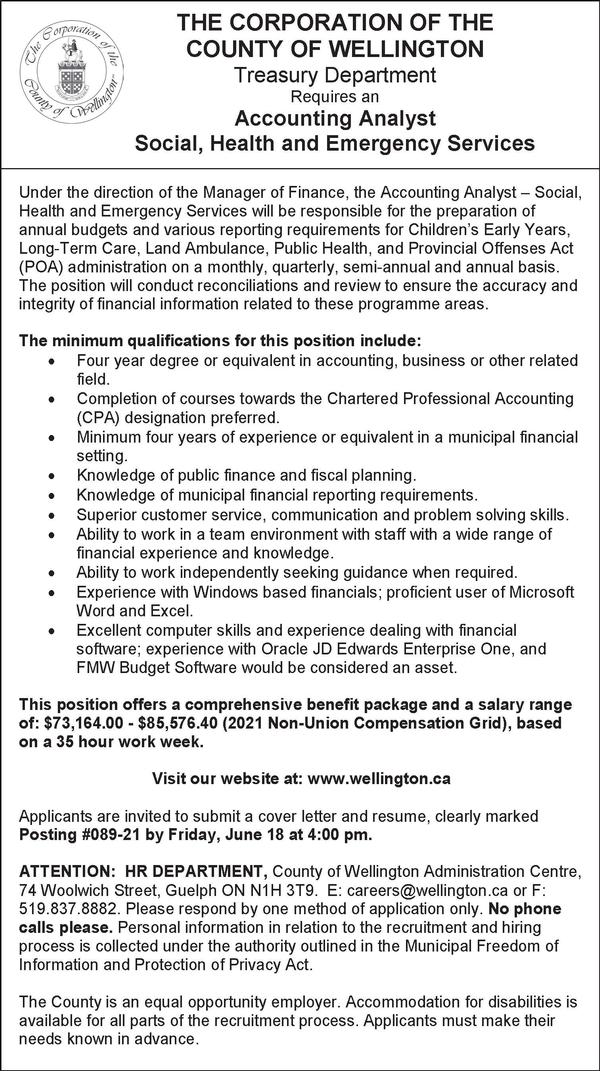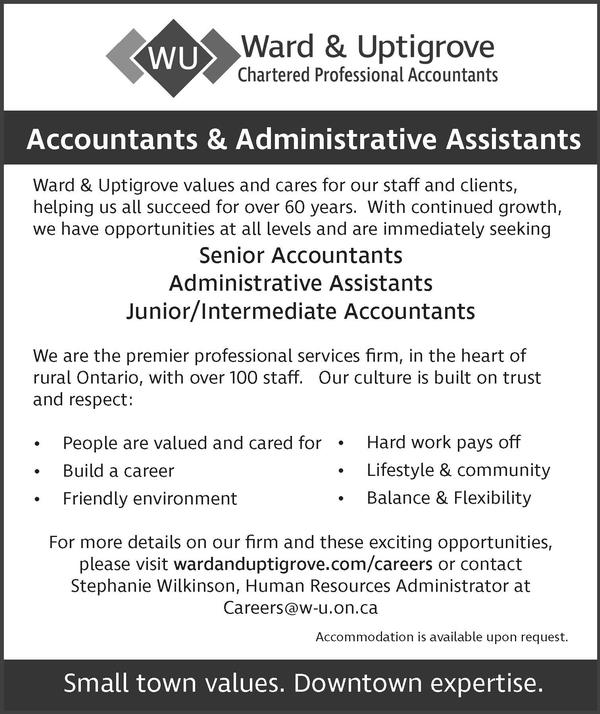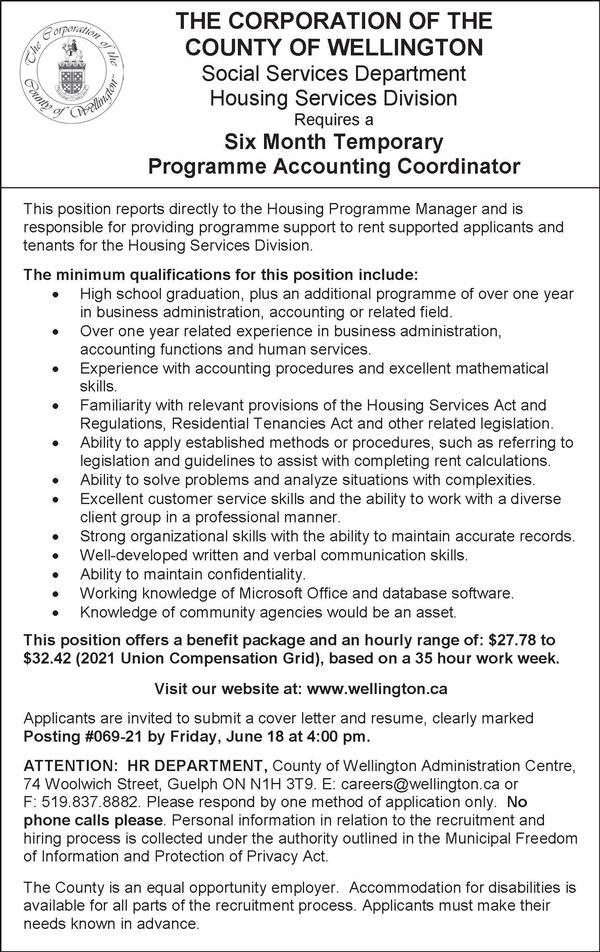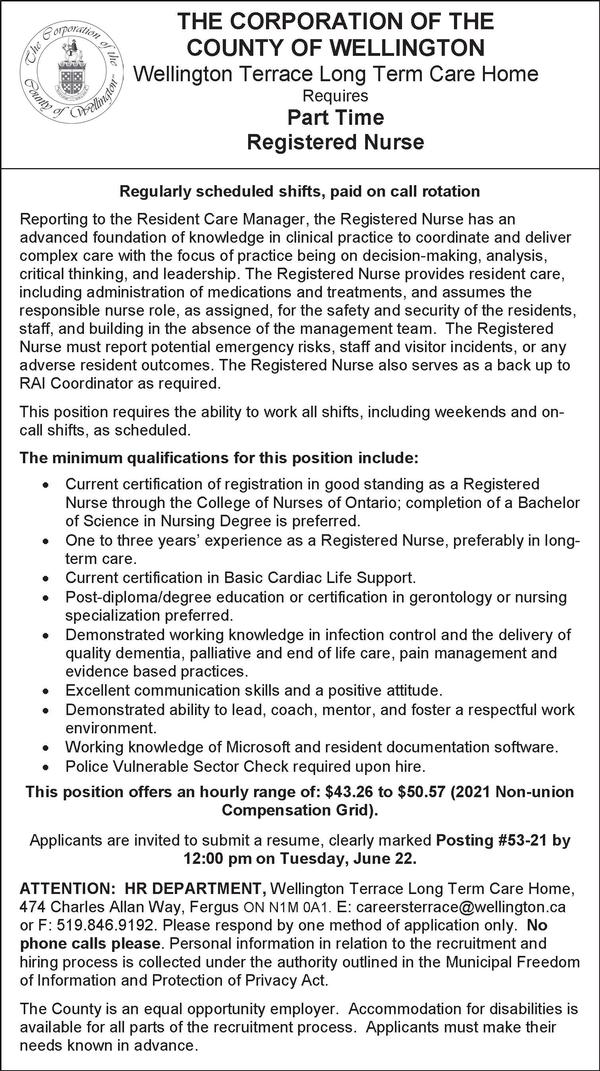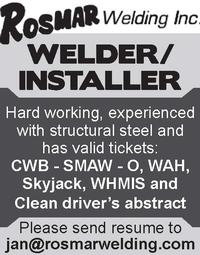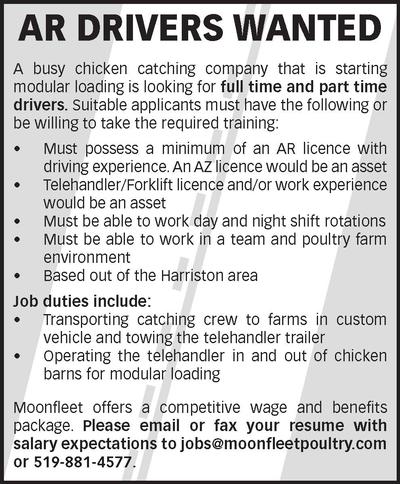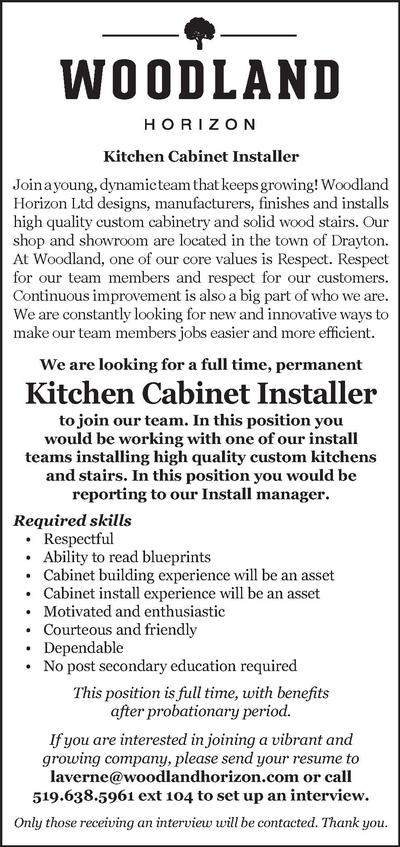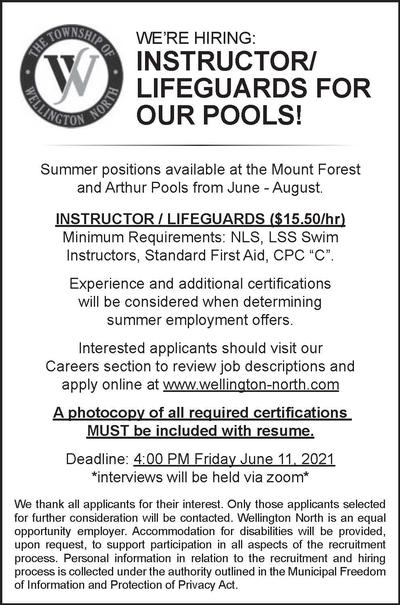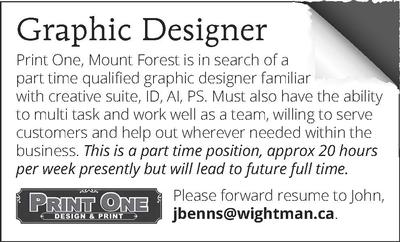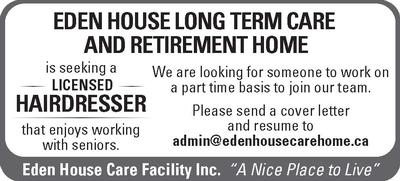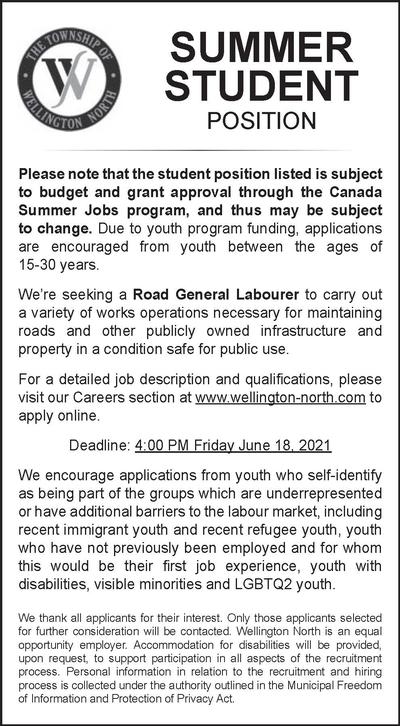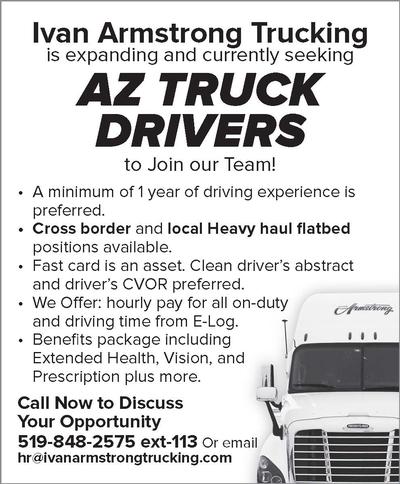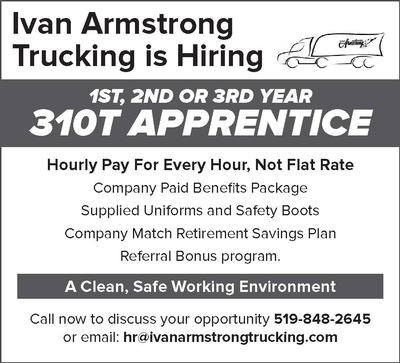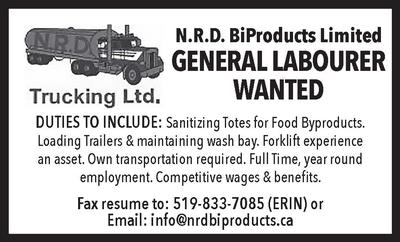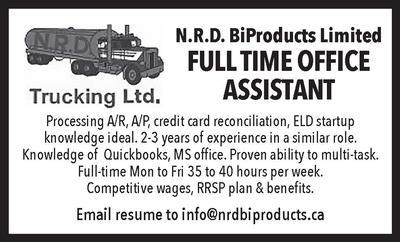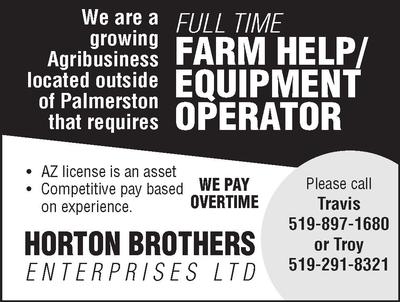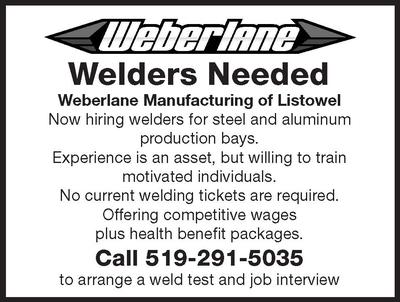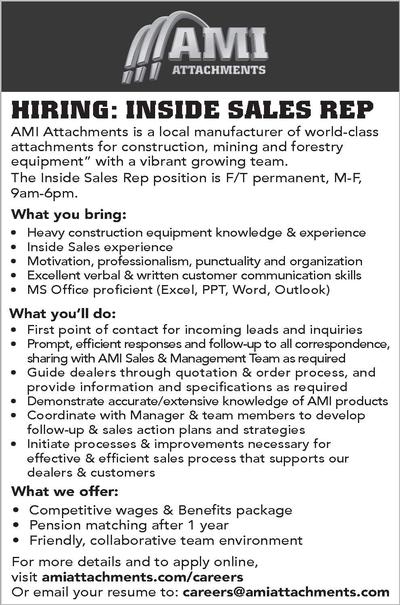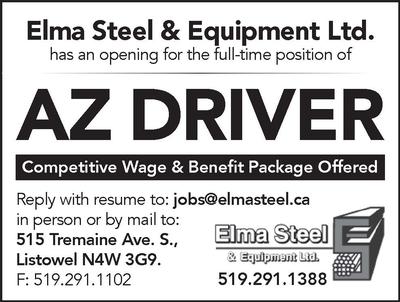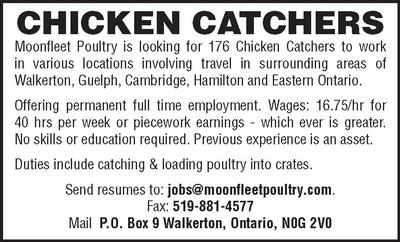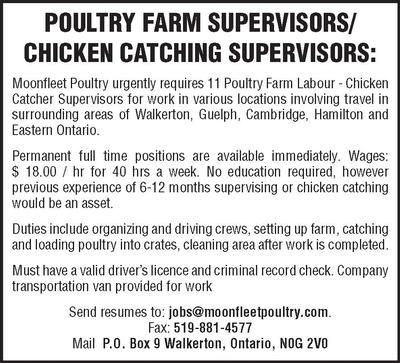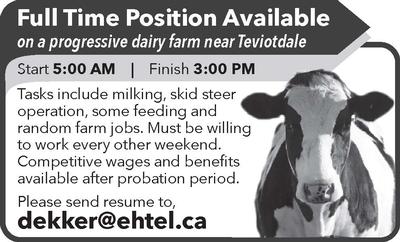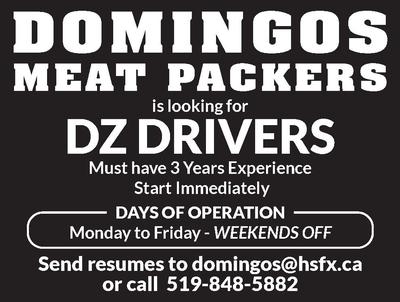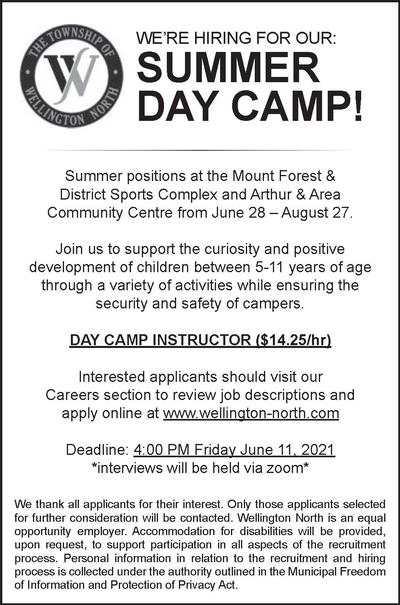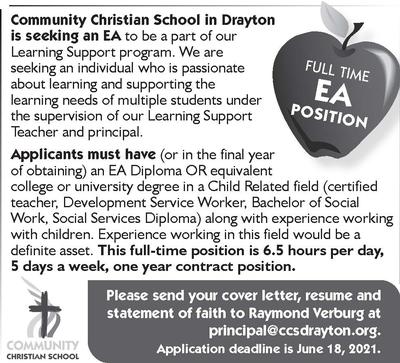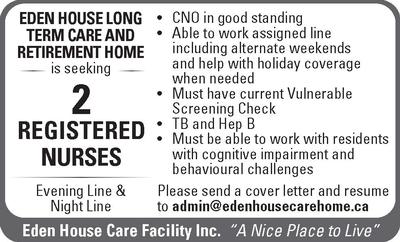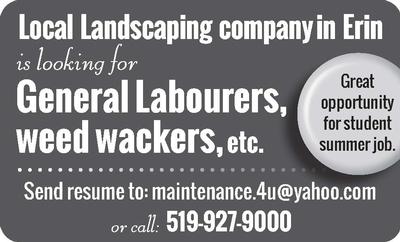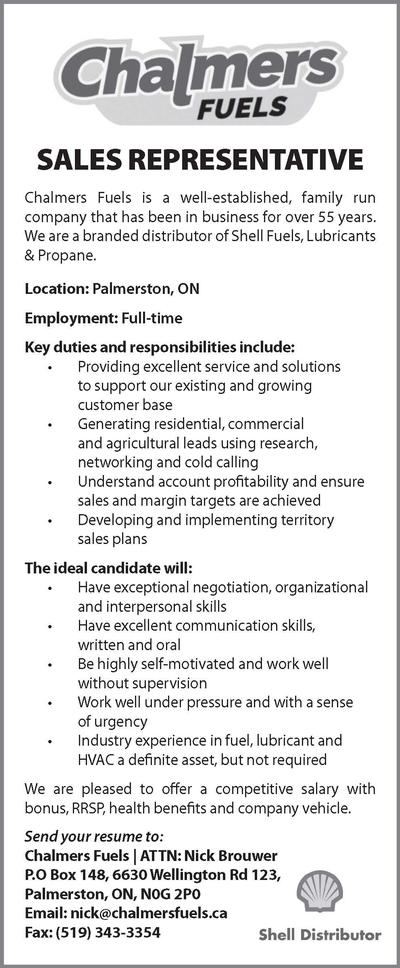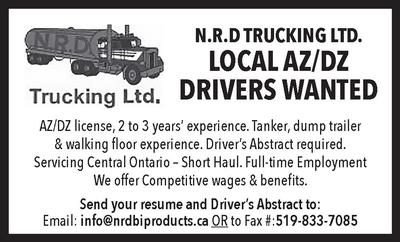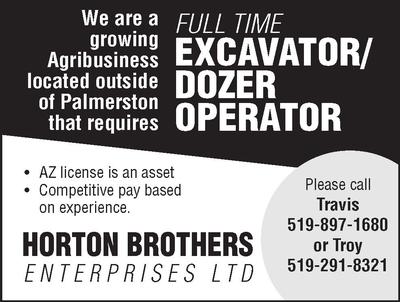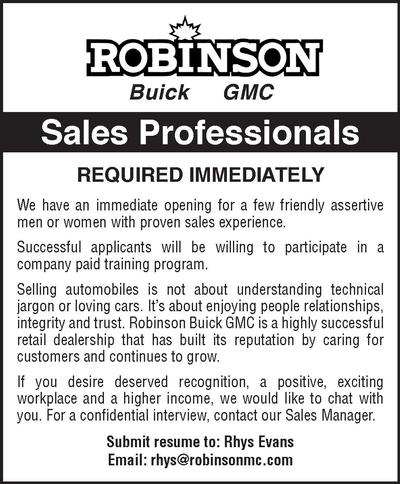 Items Wanted
RECORD ALBUMS wanted- rock, blues, punk, metal. Also looking for 60's-70's receivers, amps, turntables etc. and naptha gas style Coleman lanterns. Call Dave 519-824-3029 or email: blazerville74@gmail.com. If text preferred please use 905-788-5577
WANTED TO BUY: 8" wide woodworking jointer. Please call 519-755-5803
-GREENBUSH AUTO Wreckers & Recycling- RR4 Harriston. Unwanted scrap: Paying for scrap cars, trucks. Free drop-off: Freon free fridges, freezers. Bin service. Open Saturday 9am-2pm. 226-747-6120
PINBALL MACHINES ... pinball machine just sitting collecting dust? Call Bruce at 519-827-6221. I'll come have a look and offer fair value for it.
ANTIQUES AND Vintage Treasures We are looking for household items like furniture, porcelain, oriental carpets and collectables. Please call or text Neels 519-830-9277 or Email neelscompion@gmail.com
WANTED-unwanted snowblowers, lawn tractors, rototillers, older farm tractors and equipment for reconditioning. Will pick up. Bob 519-400-2925 No Sunday calls.