Classifieds
Farm and Livestock
Agriculture
LOOKING FOR standing cedar timber for harvest. Small machinery for less impact on bush lot (no skidders or large hervestors). $120- $200 a bush cord standing depending on quality and convenience. Down payments are an option. Please inquire within for any more details! 519 942 6385 Call or text
Farm Land Wanted
GRANDVIEW Farms is looking to rent or lease organic farm land, reclaimed or organic hay or pasture land for organic cropping. 519-831-1468
WANTED LAND to Rent: RJM Cattle is looking to rent land to grow corn, beans, wheat, covercrop in a 3 yr. rotation. Will apply cattle manure after wheat on long term rentals if landowner wishes. Call Randy 519-589-6800
Livestock
M + M Livestock Wanted: Culled cows. Highest prices. Call collect 519-836-2070 Guelph or 905-852-3238 Uxbridge. Text 647-393-3948
Wanted: Old and crippled cull cows. Must be able to walk and be drug free. Cash paid. Call Dennis 519-654-7833.
FOR SALE: Mature Lambs ideal for butchering. Call 519-843-3562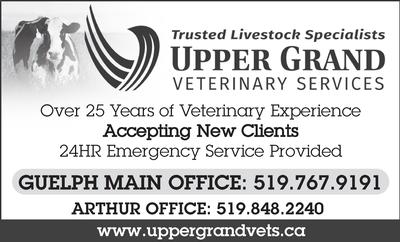 Produce For Sale
MT. FOREST Ag Auctions: Hay, straw, & firewood consignment auction every Wednesday 10am. Located east of Mount Forest @ 43853 Southgate Rd 4. 519-338-5267
HAY FOR sale, 4x5 round bales, 2nd cut. Call 519-843-5078.
STRAW & HAY: large squares of 1st & 2nd cut hay. Straw, small squares wheat straw in bundles of 21. Call 519-575-5723
HAY FOR Sale: 4x5 first cut. 4x5 2nd cut, round. No rain, Fergus. Call 519-341-3464 or 519-835-2425.
HAY AND STRAW- Hay:1st & 2nd cut large rounds. Also large rounds of straw. Arthur area. Call 416-795-4706.
HAY AND STRAW - will deliver in loads of 42-4x5, 72 big square bales. Call Reg Small 519-323-2191.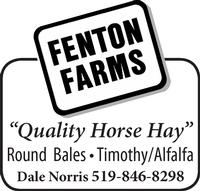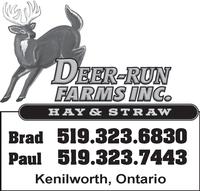 Homes' Apartments & Condos
Apt. for Rent
2 BEDROOM Apartments available for rent December 1 in Moorefield adult building. No pets/smoking. $1200 incl. heat/hydro. Laundry facility on site. Please contact 519-638-3054.
PALMERSTON- UPSCALE 50+, close to downtown, second floor apartment with chair lift. 2-bedroom, 1 1/2 bath, non-smoking. Includes: garage, private entry & large balcony, fridge, stove, dishwasher, washer, dryer, AC. Available Feb 1 or sooner. Call Shannon, 519-778-1769.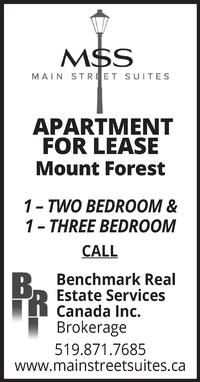 For Rent
APARTMENT FOR Rent in Mount Forest. Looking for mature & quiet tenants to rent a 2 bedroom, 1 bathroom ground floor unit. $1400 plus utilities. Book a viewing, Call 519-323-2000 Email Brandy@hapfield.ca
Items for Sale
Antiques
IRON BUCKET- Store wide sale! Make fair offer and it's yours! We are overwhelmed with new arrivals daily. Still want cool pottery, toys, maps, vintage clothing. 380 St. Andrew St. W. Fergus, Open 10:30-5ish. 519-787-8287 Answering machine.
Items for Sale
CONTRACTOR REPAIRS, restores, remodels, builds and jacks up farm and storage buildings, cottages, homes, etc. Also roofing, siding, doors, windows, fencing, cement work, beams, posts, timbers, framework, rafters, foundations, decks, docks installed, replaced, repaired. Brian McCurdy 519-986-1781/ 519-375-0958.
FIREWOOD- SEASONED hardwood. 12" or 16" lengths available. Picked up or delivered. 519-846-5010 or cell 519-575-5723.
A-1 FIREWOOD - mixed hardwood, 12in. or 16in. lengths. Delivery available. Call 519-994-6075
SEASONED SPLIT hardwood 13 and 16 inch lengths. Pick up or delivered. 519-321-9233.
10X10 SHED with 2 windows, 2 doors, steel roof. $1,500. 519-502-1569
WOODEN TWIN bed with removable sides, $170; black daybed, $170; Bridgestone winter tires, 4x 215/65R16. $200/set; large dog crate, $25; sewing machine table with Kenmore machine, $50; black Danby freezer, 5.5cu.ft., $180. 519-323-4045
PRESSURE WASHERS- A unit to suit most every application, cold, hot and pressure cleaning detergents. Tri-Mech Inc . 519-638-2836
FIREWOOD FOR SALE. Seasoned hardwood. Cut and split in 12" pieces. Delivery available. Call 519-338-5439
7-PIECE WESTBURY professional drum set in excellent condition. $300. Please call 519-820-3632
HARDWOOD FIREWOOD for sale. 12-inch lengths. $70/-single cord. Call 519-323-0485
7FT X 12FT SHEDS. Pine sides, black steel roof, plywood floor, windows and 5ft double door. $2900 ea. or $2600 kit form. Glen Martin 519-669-2350
WHITE PINE LUMBER- 1in. x 8, 10, 12in. Call for a quote. A. Rogers Sawmill, one mile east of Ennotville. 226-821-3990. Hours: 8am-12, 1-5pm.
TROYBILT MUSTANG Z50, zero-turn, 23hp, 50 inch cut. Regularly, $4999, on sale, $4599. Call Turfline, 519-323-3571.
UPHOLSTERY SEWING machine, Juki, with walking foot, in good condition. $600-$700. 519-502-1569
FIREWOOD LOGS for sale-tractor trailer loads, long links. Call Rick, 519-353-8167
VAN TRAILERS to buy. Call Reg Small for more details, 519-323-2191.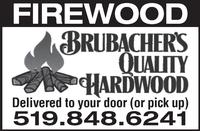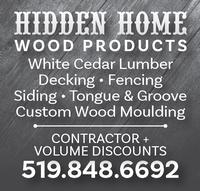 Land & Commercial
Commercial for Rent
IDEAL COMMERCIALSpace for Lease- 4 ELORA Street N, Harriston, Ontario N0G1Z0. Take advantage of prime commercial space in the growing town of Harriston. Located on the corner of the main intersection of Harriston at the lights for Elora St N (Hwy 9) and Arthur St E (Hwy 89). The building covers approximately 550 square feet with a large main room, 2 additional rooms and 1 bathroom. A large bay window creates a bright space for working, retail or display. A gravel parking lot for employees is situated at the back of the building. Curb side parking lines the front entrance and the south side street. MLS # 40500428. Contact Darren Martin at 519-242-6937.
Mortgages and Financial
Private Mortgages
THE MORTGAGE PEOPLE- We do difficult mortgages. 1st, 2nd & 3rd mortgages. Residential, Commercial, Industrial, Farms & Land. Good credit, bad credit, self-employed. We will come to you. We use your equity in your home to get you approved. Mortgages are cheaper than your credit card. REVERSE MORTGAGES. No fees up front. One week to complete after everything is signed. Could be sooner! Call Don Madill #M08004349 or Nicholas Seibert #M19000535 519-743-5361 or 1-800-361-5114 (Lic#10300) www.themortgagepeople.ca
Personal Services
Cleaning Services
RESIDENTIAL CLEANING You deserve a break! You relax while I do the dirty work for you! Offering weekly, biweekly and monthly cleaning. In/Out moving cleaning. Senior's discount. Call/text for more information 519-830-9443 Anna
Personal Care
SENIOR CARE Giver available, Mount Forest and area. Call Barb 519-803-091.
Storage
20FT SHIPPING containers for sale or rent. Also, 40FT Shipping containers for sale. Merlin Rice 519-323-1208 or 519-323-8670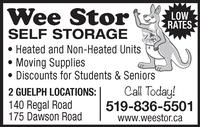 Pets
Pets for Sale
AUSTRALIANSHEPHERD/ Chocolate Lab puppies ready for good home. First shots/vet checked and de-wormed. $125 each. 519-848-6231, Hwy#6 Kenilworth.
FARM PUPPIES, 6 weeks old. $50 each. Mount Forest area. Call 519-323-2544
Professional Services
Custom Work
CUSTOM Manure handling (solid or liquid). Skidsteer service available. Barn cleaning etc. 519-831-3730.
Lawn & Garden
GIB'S GARDENS Property Service: Fall cleanup, eavestrough cleaning and guards. Gardening, stone patios and walkways, lawn care, sodding, interior and exterior painting, garbage and brush removal, trimming, odd jobs and more! Let us take care of your property needs in our 9th season! We offer quality services at competitive rates. Call or text Matt 519-362-4896, or email gibsgardens11@outlook.com. Local, reliable, experienced.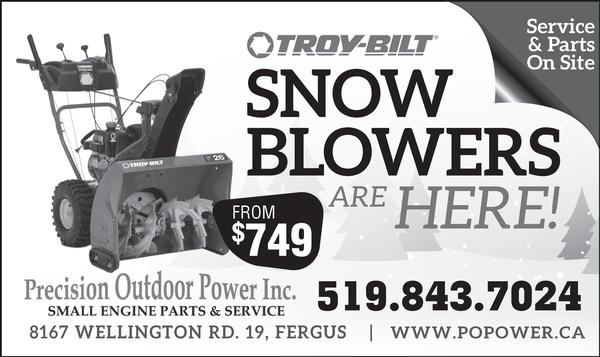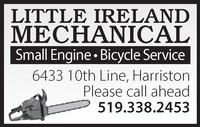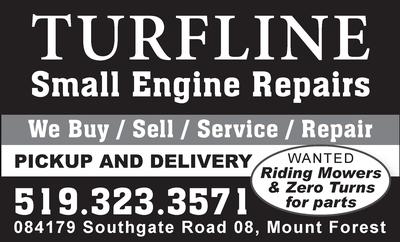 Scrap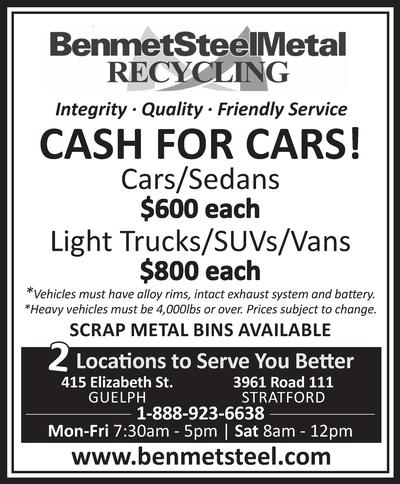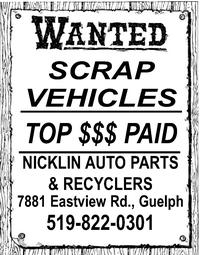 Trades and Services
PAINTING SERVICE: Spruce up your interior this winter! We offer quality painting at competitive rates. No job is too small. With years of experience and friendly customer service, we will deliver a job well done with a smile. Call for your free quote today! Contact Matt @ 519.362.4896 or giblin@hotmail.com
LICENSED PLUMBER- 40 years experience. All types of installations and repairs. Hot water tanks, water softeners installed. Call Ken for a free estimate, 519-831-0422.
RENOVATOR (semi-retired) Indoor/outdoor work. Repairs to doors, trim work, decks, fences. All work guaranteed. Free estimates. Call Al at AK Contractors. 519-856-2230
REVIVAL PAINTING-Quality interior painting. Free estimates and references upon request. Take advantage of our Winter Special and receive a 10% discount on all painting projects. Visit our Instagram at revivalpaintingservices for our quality of work. Please call us at 519.998.2113 to book your estimate today!
AB RENOVATIONS Basement, Bathroom and Kitchen renovations, ceramic tile, wall papering, painting, drywall, you name it. Affordable pricing. Free estimates. Fergus and surrounding area. Alan 519-787-1202 or cell 519-830-1202
SUMP PUMP installations & inspections. Back-up systems installed. Licensed and insured. Ken, 519-831-0422
MARTIN WELL Drilling- Rejuvenate & clean up existing wells. Well extensions. De-commission abandoned wells. Flow tests. Pump service & water treatment. MOE certified. Call Len 519-846-9162, Jeff 519-846-1993 or Mike 519-638-8928. www.martinwelldrilling.com
WETT CERTIFIED Wood & Pellet Technicians. Pellet and wood stove: sales, sweeps, diagnostics, parts, repairs, inspections & installations. Showroom featuring Harman & Enviro Pellet Stoves open by appointment. Doug Beatty & Sons, 519-848-3273
RETIRED UPHOLSTERER will install pre-ordered pre-sewn car interiors. Specialized in re-doing kitchen chairs, reasonable. Elmira area. 226-972-5813.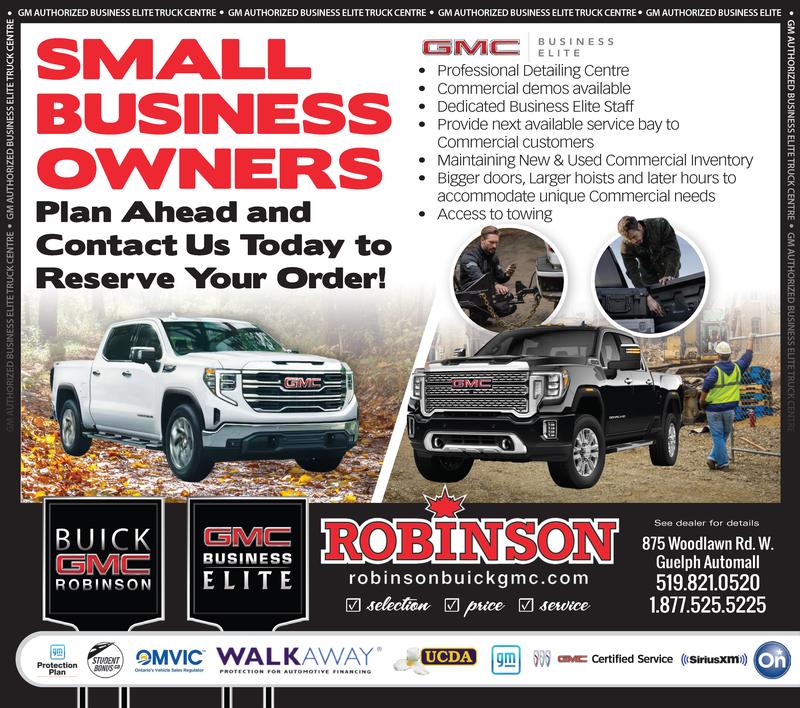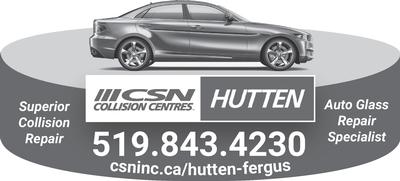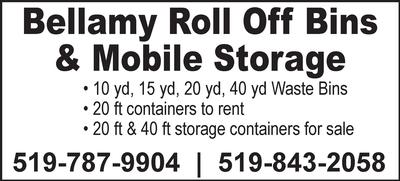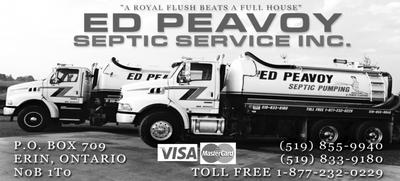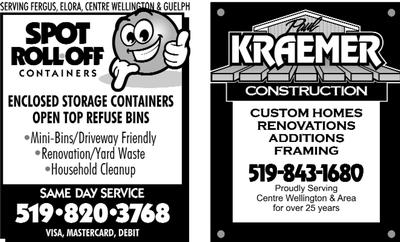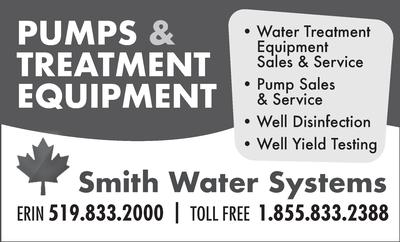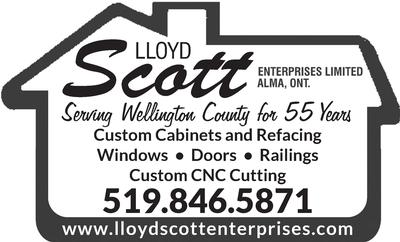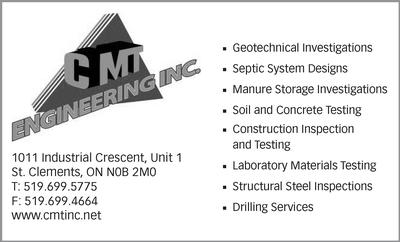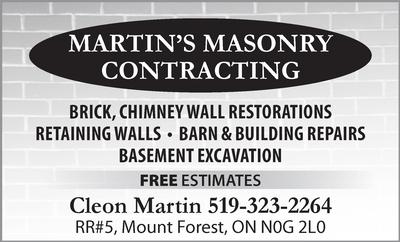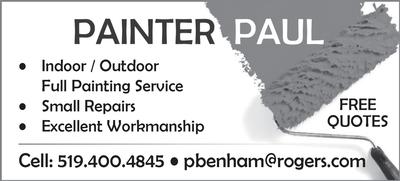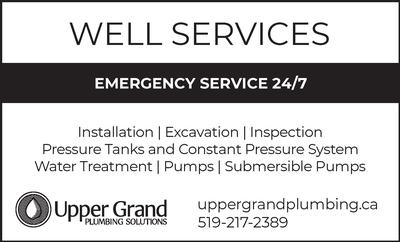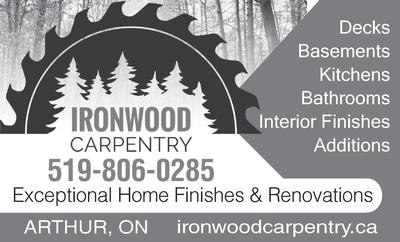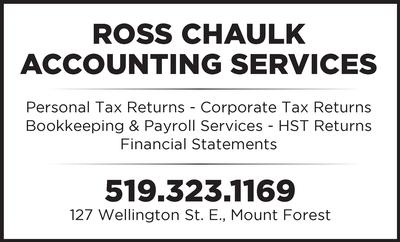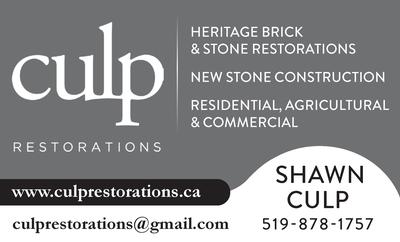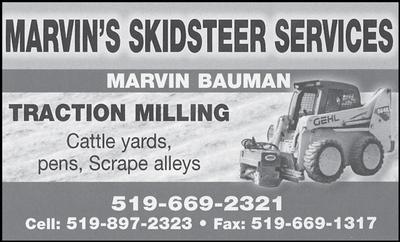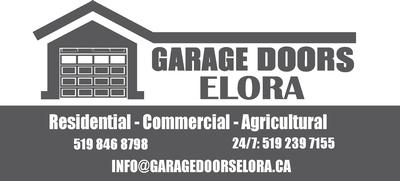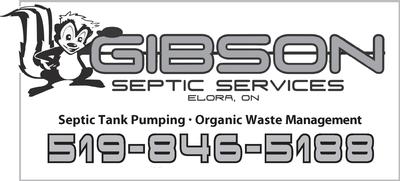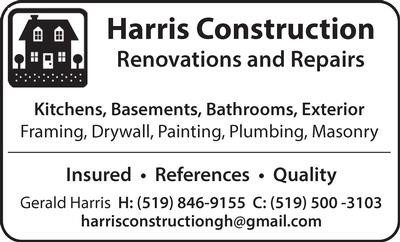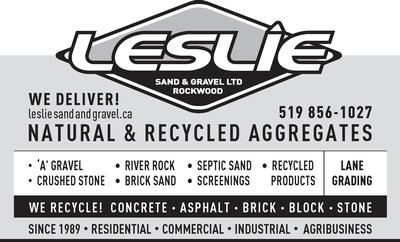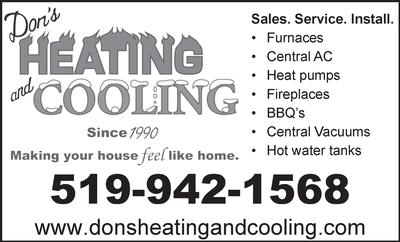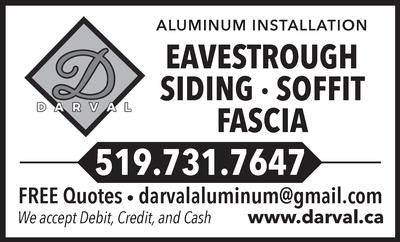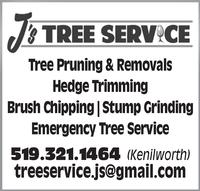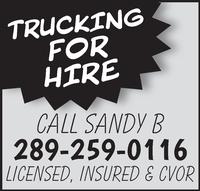 Seasonal
Christmas Trees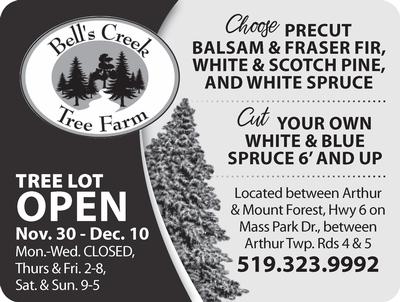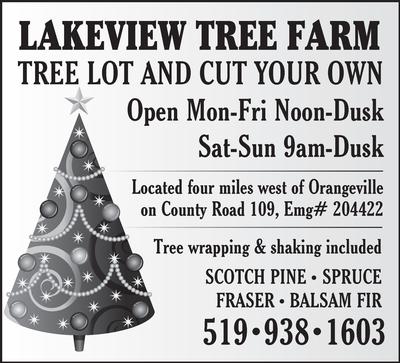 Vehicles
Cars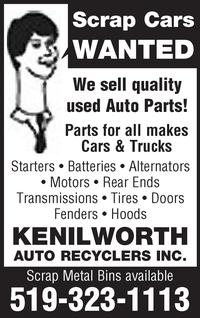 Trailer and Mobile Homes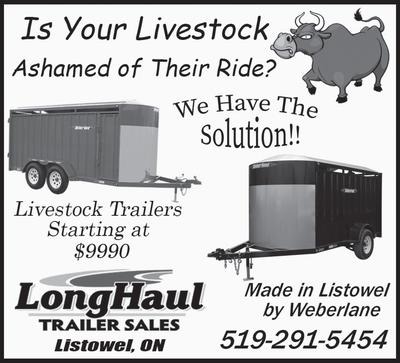 Wanted
Help Wanted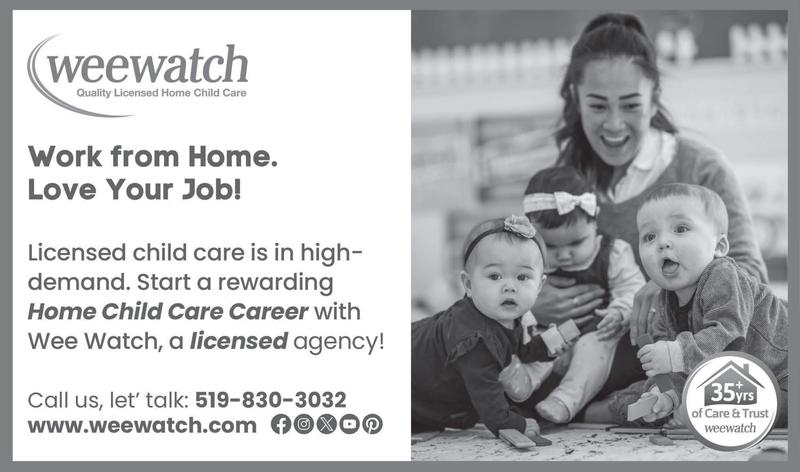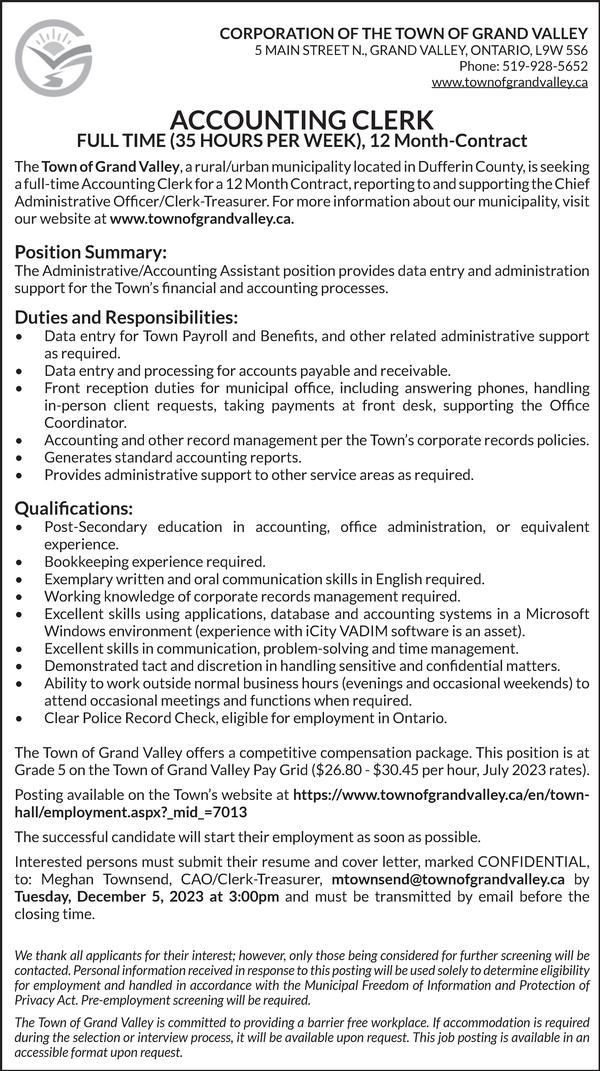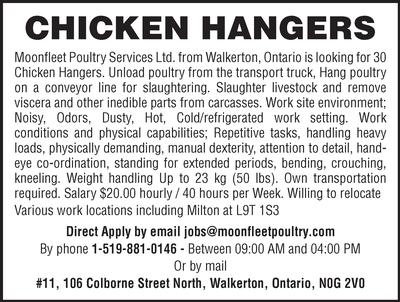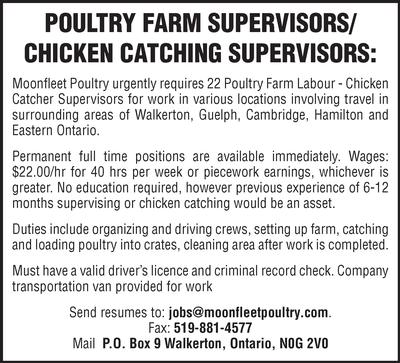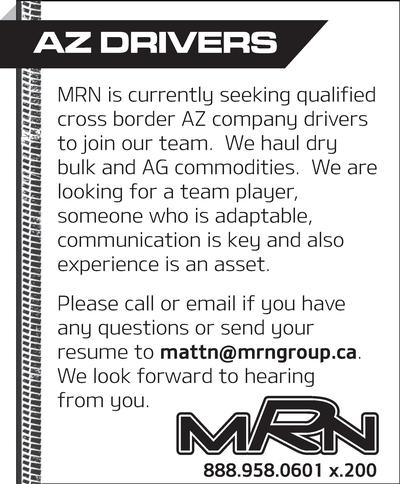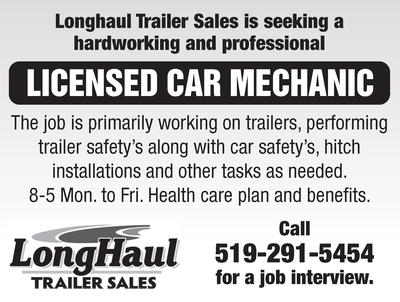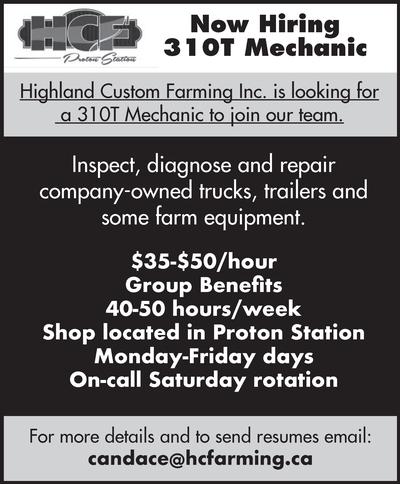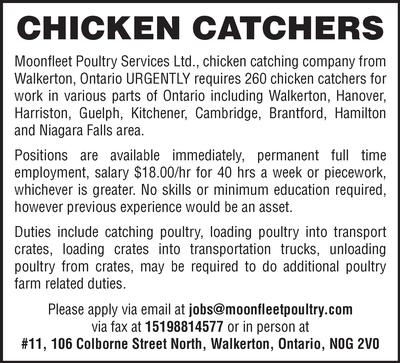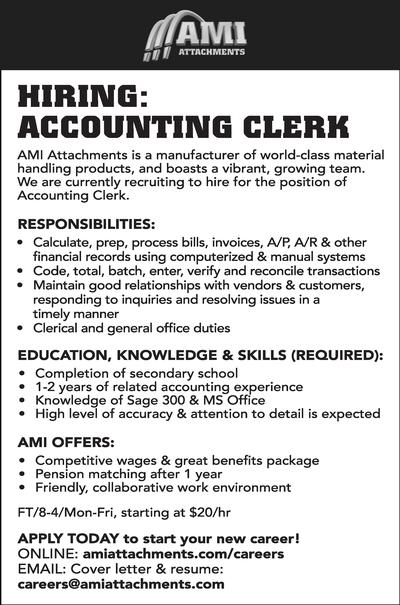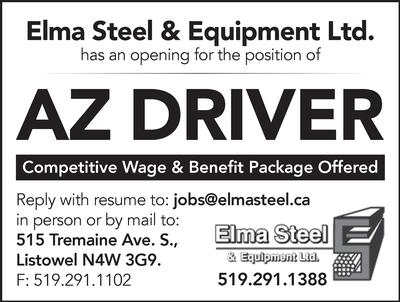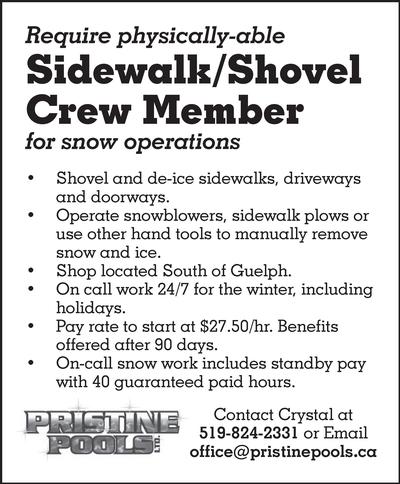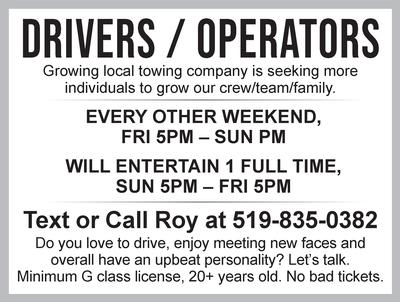 Items Wanted
CONSIGNMENTS/-PURCHASING: 1&2 drawer lamp tables, nesting tables and washstands in good condition. Also pottery, costume/good jewelry and collectables. Call Ken Feakins Antiques and Furniture Refinishing between 9am to 5pm 519-843-1470
LOOKING TO BUY 1971 or 1972 Cutlass convertible. Reasonable. In good condition. 519-502-1569
WANTED OLD Juke boxes. Reasonable. Cash. Please call 519-502-1569
RECORD ALBUMS wanted- rock, blues, punk, metal. Also looking for 60's-70's receivers, amps, turntables etc. and naptha gas style Coleman lanterns. Call or text Dave 905-788-5577 or email: blazerville74@gmail.com
PARTS WANTED for 1968 Chevelle convertible. Parts for frame of convertible top. 519-502-1569
LOOKING to buy dumpster for residential use. Please call 519-502-1569.
WANTED TO BUY- COCA COLA collectibles and any other soda collectibles. Also looking for pinball machines, old milk bottles, old dinky toys and gas and oil collectibles. Call 519-830-0759.
WANTED-unwanted snowblowers, lawn tractors, rototillers, older farm tractors and equipment for reconditioning. Will pick up. Bob 519-400-2925 No Sunday calls.