Classifieds
Announcements
Coming Events
HUGE JIGSAW Puzzle Sale Trinity United Church, 70 Mill St East, Acton. Over 2000 puzzles for sale, new and good quality used. Friday, Sept 24, 3pm-7pm, Saturday, Sept 25, 9am-2pm. Cash or cheque only
Farm and Livestock
Agriculture
26 FOOT Bale elevator with electric motor, can be broken into 3 pieces or used as 1. $150 OBO Call 519-766-2783 or email al@flyline.net
Horses
LOVELY RETIREMENT Barn - stall available. In at night, out during the day. 4 stalls, 10 acres Call 519-856-0839
Livestock
BRED SOWS (14), first and second litter. PRRS, Myco negative, vaccinated. Due Nov.18-27. $500/each. Contact Kraayenbrink Farms. 226-337-4542 or 519-362-3210.
PULLETS ready to lay brown or white. New and used equipment. No order too small. Pullets Plus Inc. 6880 Line 86, Elmira. 519-669-2225.
M + M Livestock Wanted: Culled cows and old horses. Highest prices. Call collect 519-836-2070 Guelph or 905-852-3238 Uxbridge.
Wanted: Old and crippled cull cows. Must be able to walk and be drug free. Cash paid. Call Dennis 519-654-7833.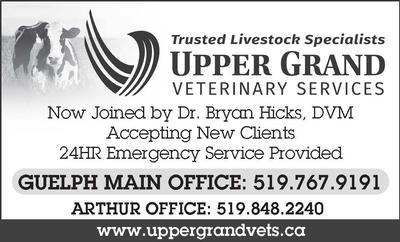 Produce For Sale
PASTURE CHICKEN. These chickens are raised and finished in a very natural way, moved daily to fresh grass and supplemented with mixed grain. Now available frozen, ready for your freezer. Get them while available and taste the difference!! 4-8lb(2-4KG)Average weight $3.95/lb. Discounts available for more than 10. Please contact 519-497-6036
LARGE SQUARE first cut hay for sale. 237 3x4x6ft bales, first cut grassy hay. Contact Tony 519-572-2901
MT. FOREST Ag Auctions: Hay, straw, & firewood consignment auction every Wednesday 10am. Located east of Mount Forest @ 43853 Southgate Rd 4. 519-323-1043
WHEAT STRAW for sale. 3x4x7.5 squares, in Arthur. Delivery available. $46/bale (+ delivery charge) 519-820-1631
STRAW 4x5 aged Canola straw. Economical pen bedding. $20 per bale. Picked up Larry Schill 519-638-2331
Hay For sale, 4x5 round bales, 2nd cut, no rain. Call 519-843-5078
APPROX. 80 bales good horse hay left, 1st cut, no rain, $7/bale. Approx. 250 bales, 2nd cut, no rain, $6/bale. 519-848-3244
STRAW & HAY: large squares of 1st & 2nd cut hay. Straw, small squares wheat straw in bundles of 21. Call 519-575-5723
HAY FOR Sale, first cut, 4x5 round, about 800 pounds, no rain, Fergus area. Call 519-835-2425 / 519-341-3464
HAY AND STRAW - will deliver in loads of 42-4x5, 72 big square bales. Call Reg Small 519-323-2191.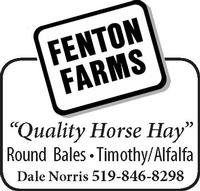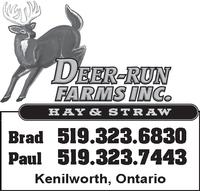 Homes' Apartments & Condos
Apt. for Rent
MOUNT FOREST 2 bdrom apt. Clean and well-maintained. No pets/smoking. References required. $675/mo + utilities. 519-820-9513. www.apt262264fss.com
Shared Accommodation
SEEKING SENIOR Female to share rent on house. Light housekeeping & gardening. Call 226-384-4777
Items for Sale
Antiques
SUMMER ENDING, Falls a coming! Needed Vintage Mens & Ladies 50's- 60's clothing, Toys, Crocks, Primitives, Cast Iron, 50's-60's, cool gear, Bar Ware. Surprise us! We surprise you with money! We do appraisals (Fee-no-Free) 35 years plus experience. Call if you "DARE" 519-787-8287 Machine ("mostly reliable") Iron Bucket - Fergus
Garage Sales
MOVING SALE - Rain or Shine! September 25,2021, 8am-2pm. 196 Melville St, Elora. Furniture, area carpets, exercise equipment, sporting equipment, tools, dishes and more! Everything must go! Contact Wendy by email for more information. Arthurapt2020@gmail.com
YARD SALE at 456 Geddes St, Elora. Saturday, Sept 25, 9am to 3pm. Letting go of household items, kitchenware, books, collectables, pottery. Lawn chairs, gardening supplies, 4-piece metal patio set. And lots more
HOUSEHOLD ITEMS, pictures, paintings, cross-country skis, dog accessories, kennels, windsurfer, cedar canoe, and more. 6670 First Line West, Elora Saturday, September 24, 8am-4pm
YARD SALE: Sat. Sept.25 8:30am-1:00pm. 445 Tower St. North Fergus. Rain date: Sunday Sept.26, same time.
Items for Sale
CONTRACTOR REPAIRS, restores, remodels, builds and jacks up farm and storage buildings, cottages, homes, etc. Also roofing, siding, doors, windows, fencing, cement work, beams, posts, timbers, framework, rafters, foundations, decks, docks installed, replaced, repaired. Brian McCurdy 519-986-1781/-519-375-0958.
FIREWOOD- SEASONED hardwood. 12" or 16" lengths available. Picked up or delivered. 519-846-5010 or cell 519-575-5723.
FIREWOOD - seasoned hardwood 12". Mount Forest & Harriston area, delivery available $65/cord. 519-994-4000
WELL Seasoned Firewood for sale. Local delivery included. Call for pricing or to order 226-821-1868.
FIREWOOD-Mixed hardwood. Cut, split, dry. 12" lengths. $70 / face cord. Call 519-669-3207
A-1 DRY Hardwood, 12" or 16", $350/bush cord Call 519-994-6075
SOLID OAK Cabinet, 73"H-42"W-24"Deep, many uses. Computer/Home office center/-Game center/T.V. center. 3 shelves, 4 rollout shelves, 2 drawers, 2 folding doors, $275 Call 519-846-5749
PRESSURE WASHERS- A unit to suit most every application, cold, hot and pressure cleaning detergents. Tri-Mech Inc . 519-638-2836
SELLING SEASONED Firewood, maple and ash mostly, can cut the length you need. Call Noah @ 519-505-4538
FIREWOOD 12" lengths split, seasoned, stored indoors $60/cord 7591 8th Line, Drayton. 519-638-7791
SNOWBLOWERS: NEW walk behind snowblowers in Stock. Turfline Small Engine Call 519-323-3571
VAN TRAILERS to rent or buy. Call Reg Small for more details, 519-323-2191.
FIREWOOD- Seasoned hardwood. Cut, split and stacked last winter. $240/bush cord. 12/16/24/48-inch lengths. Delivery $35/bush cord extra. 519-669-8765
WHITE PINE LUMBER- 1in. x 8, 10, 12in. Call for a quote. A. Rogers Sawmill, one mile east of Ennotville. 226-821-3990. Hours: 8am-12, 1-5pm.
SNOWBLOWER CABIN $20, Oatey washing machine outlet box, new $30, 5 brass knob latch sets $5ea. Call 519-323-1763
FIREWOOD FOR SALE. Seasoned hardwood. Cut and split in 12" pieces. Delivery available. Call 519-338-5439
QUALITY SEASONED firewood (all hardwood). $65/-face cord, split. Kenilworth area. 519-323-2549
LOTS OF Tools and Antiques for sale. Call John for more details 519-848-2524 after 6pm
FIREWOOD FOR SALE: Seasoned mixed hardwood, $65/cord. 519-323-0485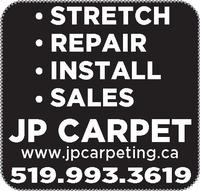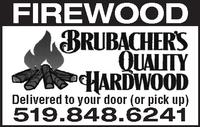 Land & Commercial
Commercial for Rent
WAREHOUSE SPACE for rent. 2000 ft available with dock access in Fergus. Call 519-843-4469
Mortgages and Financial
Private Mortgages
THE MORTGAGE PEOPLE- We do difficult mortgages. 1st, 2nd & 3rd mortgages. Residential, Commercial, Industrial, Farms & Land. Good credit, bad credit, self-employed. We will go to your home. Mortgages are cheaper than your credit card. REVERSE MORTGAGES. No fees up front. One week to complete after everything is signed. Could be sooner! Call Don Madill #M08004349 or Nicholas Seibert #M19000535 519-743-5361 or 1-800-361-51141 (Lic#10300) www.themortgagepeople.ca
Personal Services
Child Care Available
LETTERBREEN ROAD Mount Forest. Childcare available in my home. Please call 519-323-0485 for details.
Cleaning Services
HOUSEKEEPING AVAILABLE Call 519-803-0911
WINDOW CLEANING - J &S Maintenance offers professional cleaning services. For a free quote, call or visit our website. www.jswindows.org 519-221-6815 Julian
Health
YOGA CLASSES Experience stress reduction, strengthening, flexibility and relaxation. On line and in studio classes begin September 13th. Join any time. Phone 519-833-2993 Email: Jill.hathayoga@gmail.com
Home Services
BUSY DAY...If you're hungry call me...519-822-7376 - Home Personal Chef-Custom daily meal prep -Custom grocery shopping -Listowel, Palmerston, Harriston, Drayton, Mt. Forest areas... Proud supporter of local family farms. schmeckenbbq@gmail.com
Music
DRUM MAKING Workshops - frame drum, djembe, ocean drum, African talking drum. Hand drums and percussion instruments for sale Guelph 548-988-9150 EarthTonesStudio.org EarthTonesStudio@gmail.com
Storage
48' & 53' DRY TRAILERS to rent or sell, also 20' sea containers for rent. Merlin Rice, Mount Forest. 519-323-1208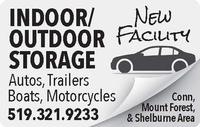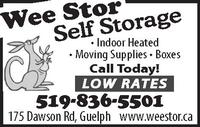 Pets
Pets
LOOKING FOR a good home. 10 year old tabby. She is declawed, spayed. She is an indoor cat only. Needs a new home because she is not fond of my grandchild. She is quiet and likes to sleep. 226-821-0240
Pets for Sale
I HAVE 7 beautiful, healthy and playful lop/lionhead bunnies ready to be rehomed. Family raised and socialized. Non-registered. Located in Arthur, Ontario area. Call if interested. Both mom and dad on site. 519-848-5347
Professional Services
Custom Work
CUSTOM Manure handling (solid or liquid). Skidsteer service available. Barn cleaning etc. 519-831-3730.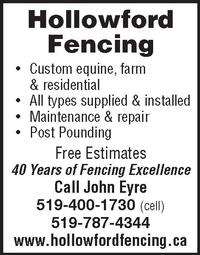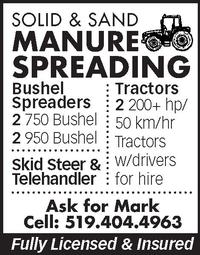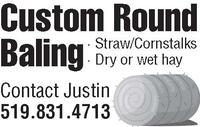 Lawn & Garden
GIB'S GARDENS Property Service. Garden design and full maintenance, mulching and edging, lawn care, sodding, patio and walkway construction, deck and fence repair, painting, power-washing, trimming, brush and waste disposal, odd jobs and more! Our team offers a wide variety of quality services. Let us take care of your property needs! Call or text Matt 519-362-4896 or gibsgardens11@outlook.com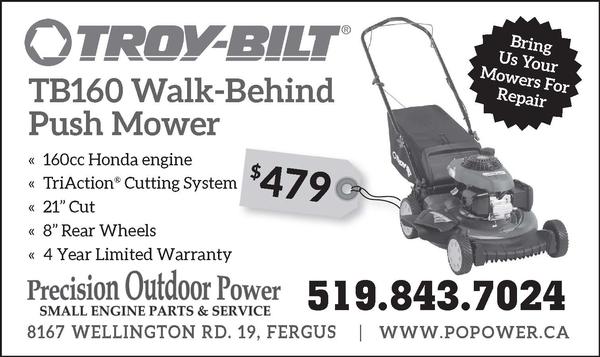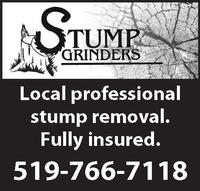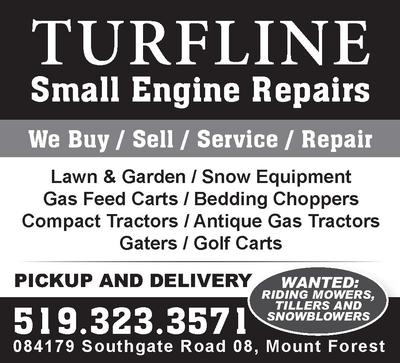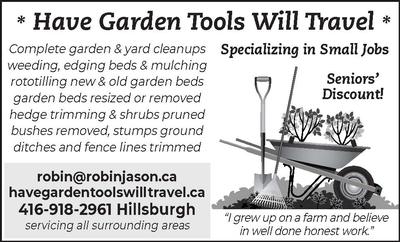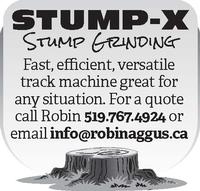 Scrap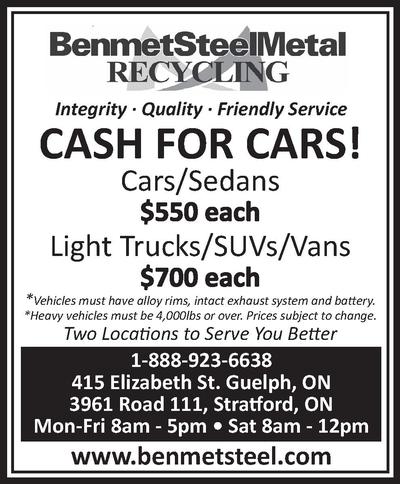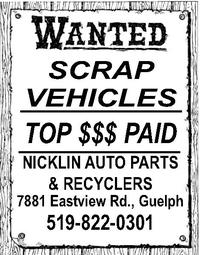 Trades and Services
RE-UPHOLSTERY AND WOOD REFINISHING- First Choice Upholstery, 25 years of craftsmanship, serving Wellington County. Owner operated, guarantees better service at a fair price. The quality of your existing older furniture by far surpasses anything you can buy new today. We glue loose D/R chairs. Call us - 519-787-0820 or toll-free 1-888-2-RE-DO-IT (1-888-273-3648) or email us george.lanzon@gmail.com
LICENSED PLUMBER- 40 years experience. All types of installations and repairs. Hot water tanks, water softeners installed. Call Ken for a free estimate, 519-831-0422.
GREENWAY CHIMNEY: Installs, sweeping, inspections, masonry repairs. WETT certified for your safety. Call 519-820-6369.
MARTIN WELL Drilling- Rejuvenate & clean up existing wells. Well extensions. De-commission abandoned wells. Flow tests. Pump service & water treatment. MOE certified. Call Len 519-846-9162, Jeff 519-846-1993 or Mike 519-638-8928. www.martinwelldrilling.com
SMALL EXCAVATING/-grading jobs? Call 519-400-9904 for prompt service, best prices and experience! Track skidsteer, dump trailers, excavator, loaders available. Backhoe911@gmail.com
SMALL ENGINE Service and repair to all makes. Great rates & fast service. Serving Fergus, Arthur and Elora areas. Call 519-766-5633.
SUMP PUMP installations & inspections. Back-up systems installed. Licensed and insured. Ken, 519-831-0422
WETT CERTIFIED Wood & Pellet Technicians. Pellet and wood stove: sales, sweeps, diagnostics, parts, repairs, inspections & installations. Showroom featuring Harman & Enviro Pellet Stoves open by appointment. Doug Beatty & Sons, 519-848-3273
AB RENOVATIONS Basement, Bathroom and Kitchen renovations, ceramic tile, wall papering, painting, drywall, you name it. Affordable pricing. Free estimates. Fergus and surrounding area. Alan 519-787-1202 or cell 519-830-1202
RON'S DRYWALL and Renovations. Over 35 years experience. Call Ron at 519-496-7539 or email ron.spncr@gmail.com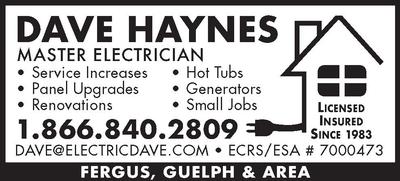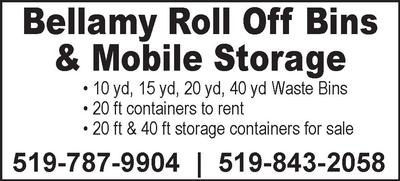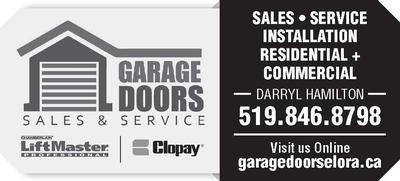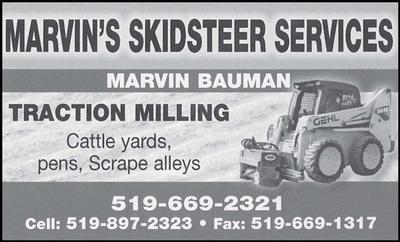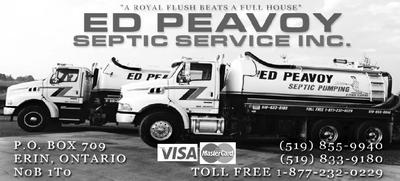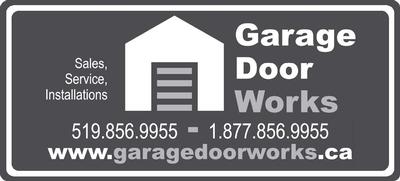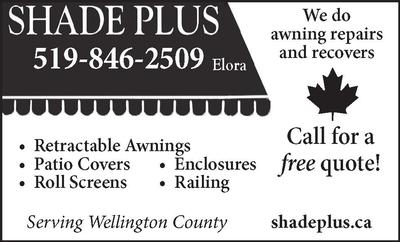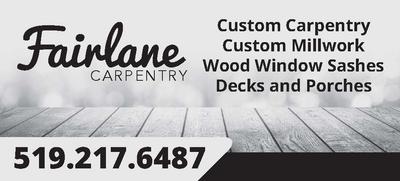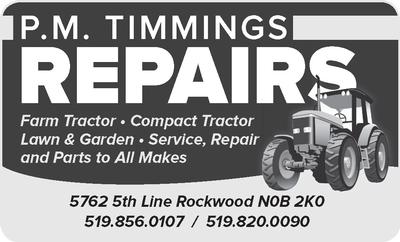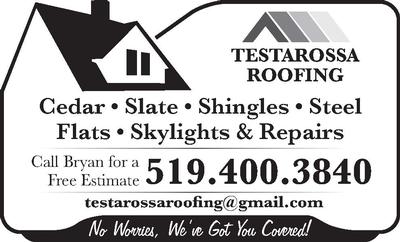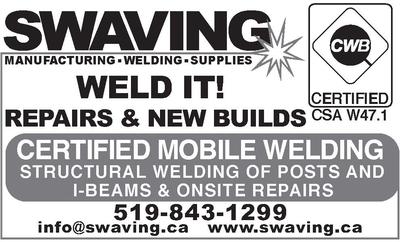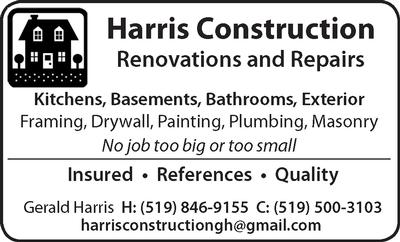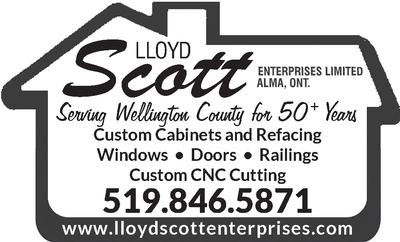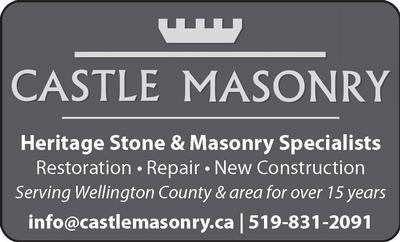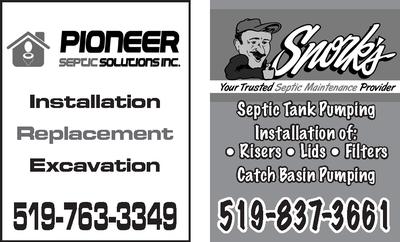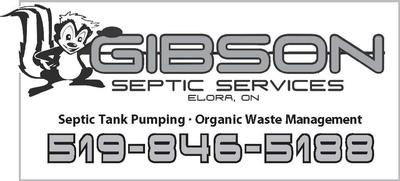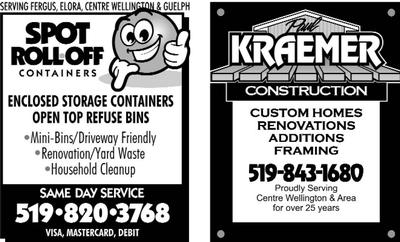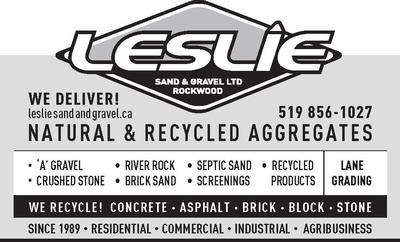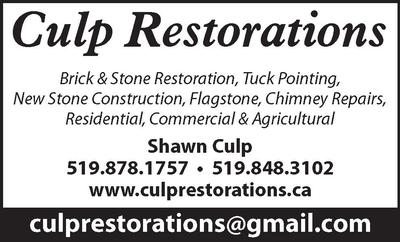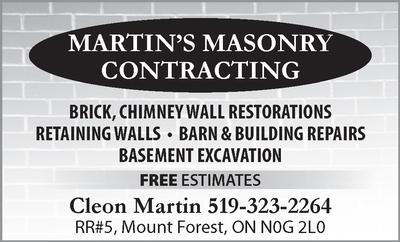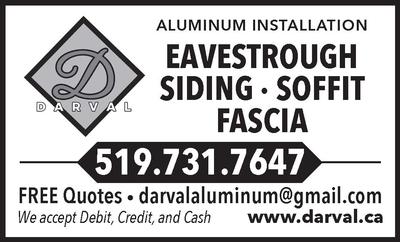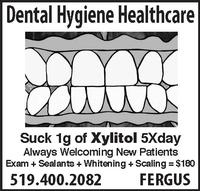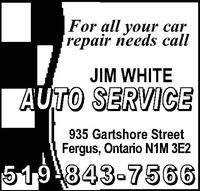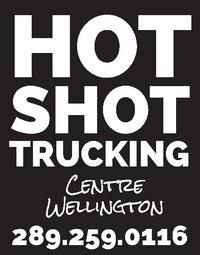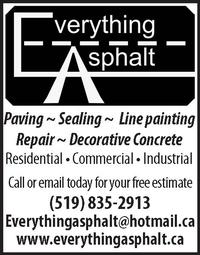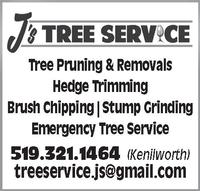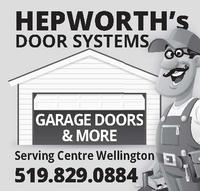 Vehicles
Cars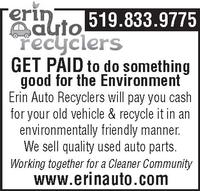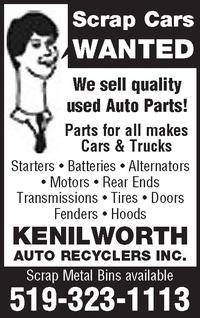 Trailer and Mobile Homes
2020 JAYCO Flight 33 RBTS 2 bedrooms, sleeps 10. Comes with everything aside from personal items. Silent Valley Park. Asking $70,000 obo. Contact 519-575-2668.
Wanted
Help Wanted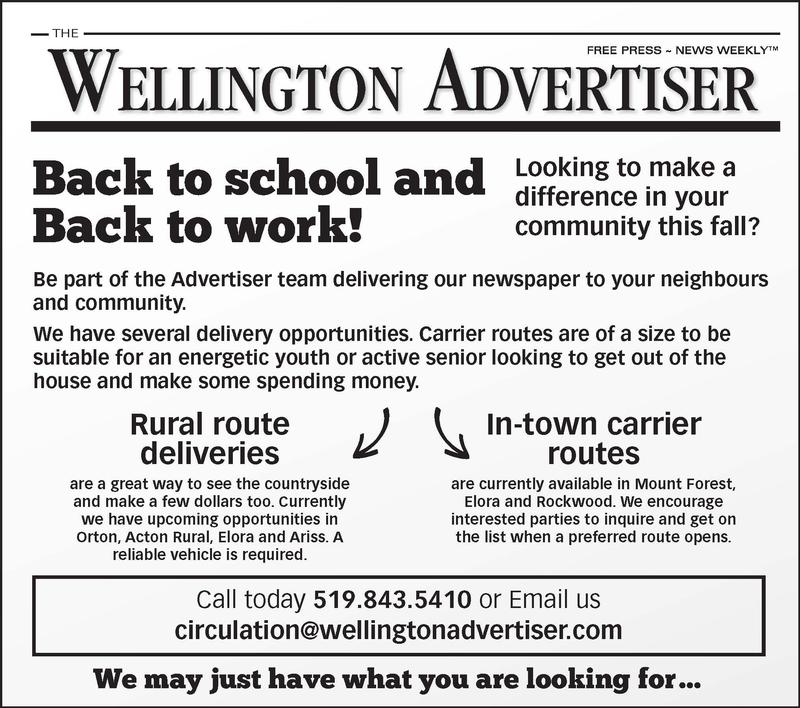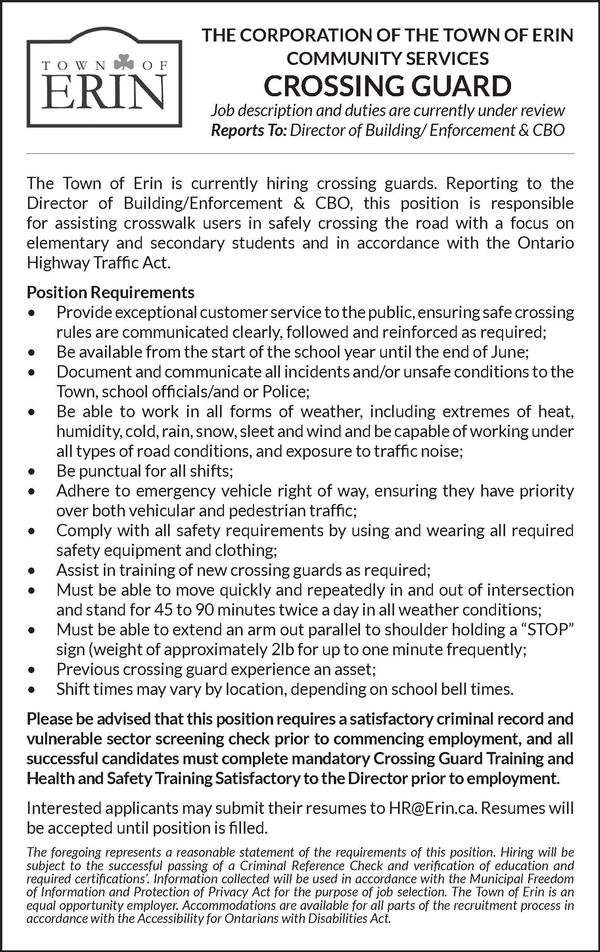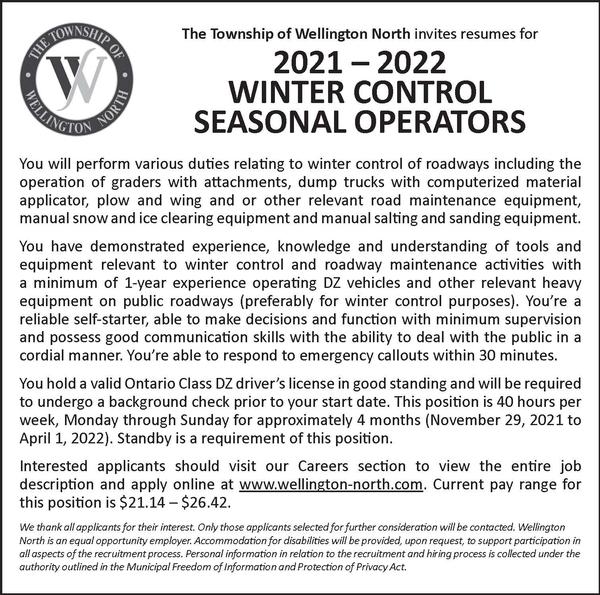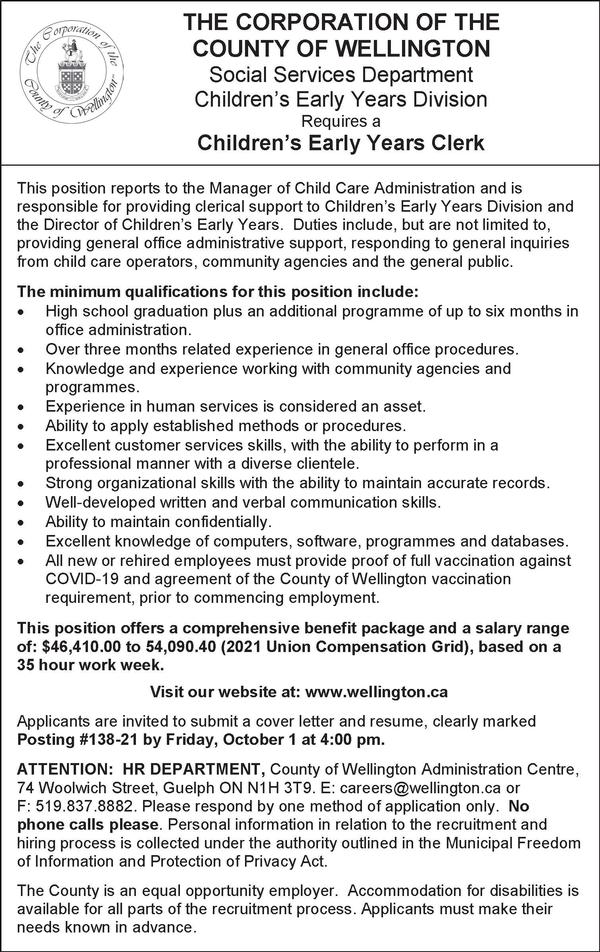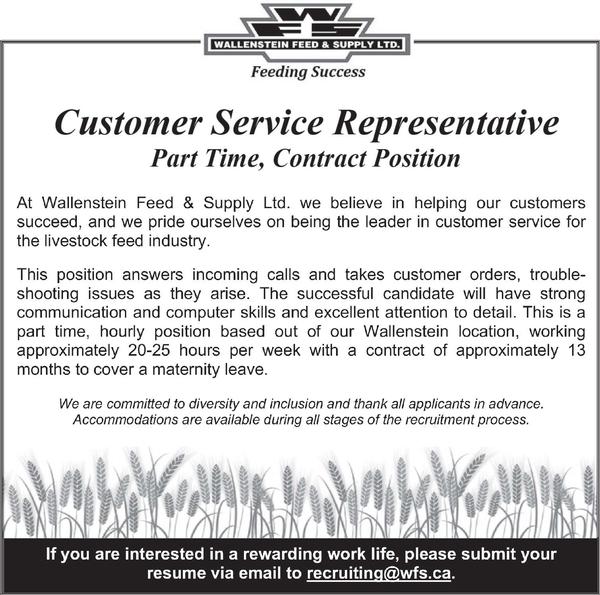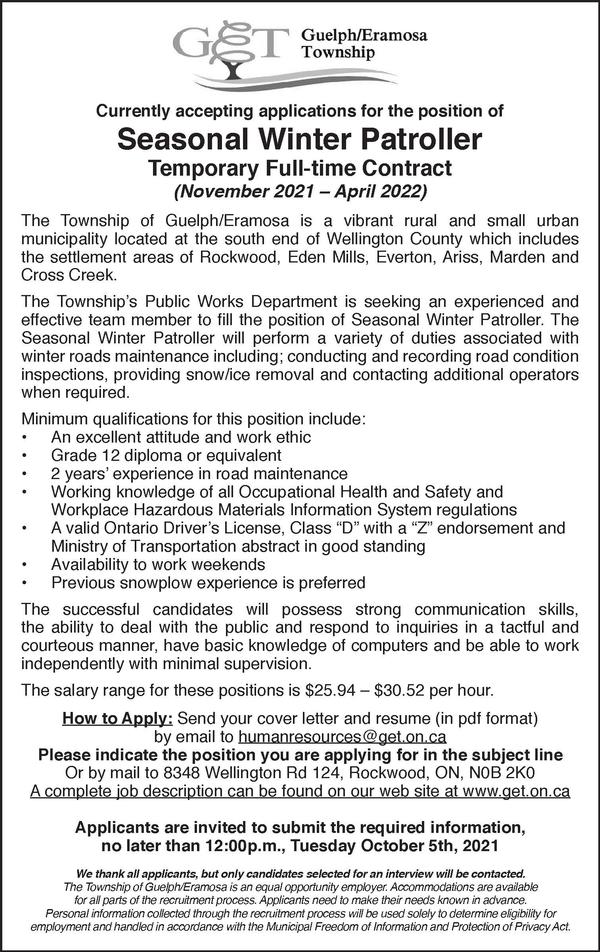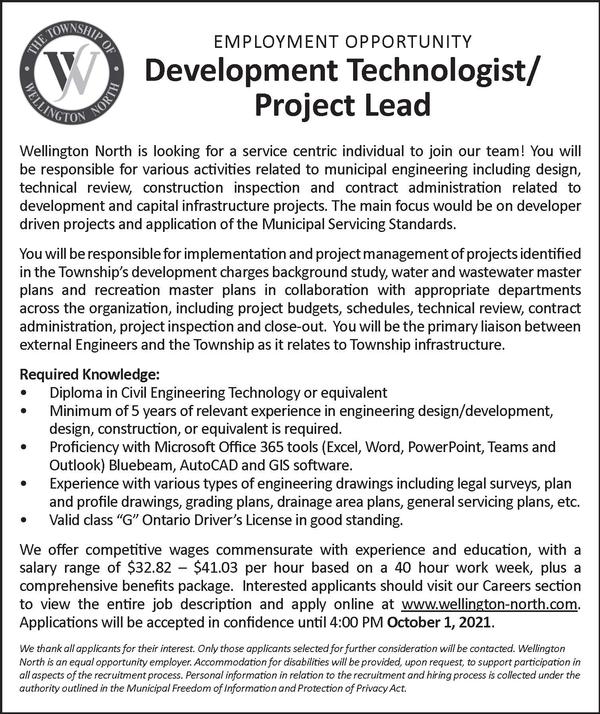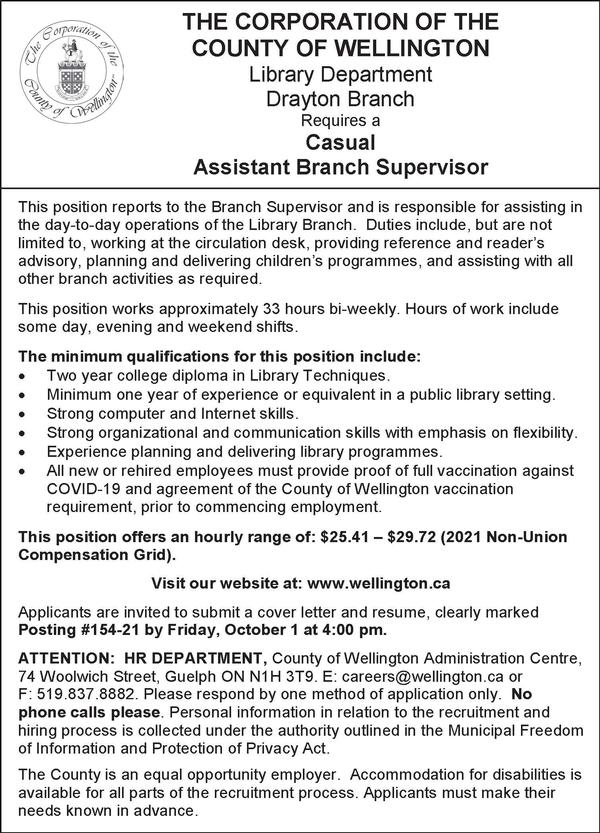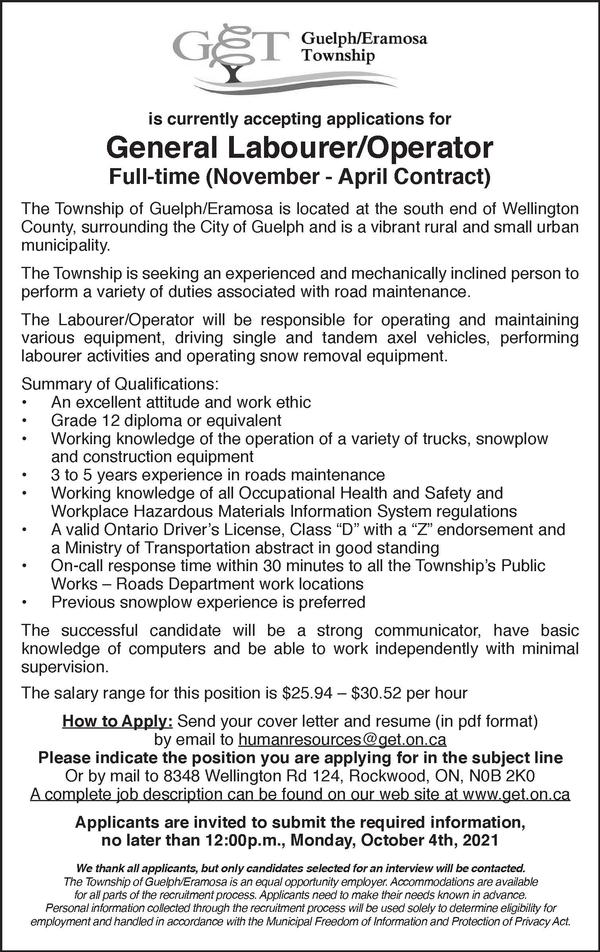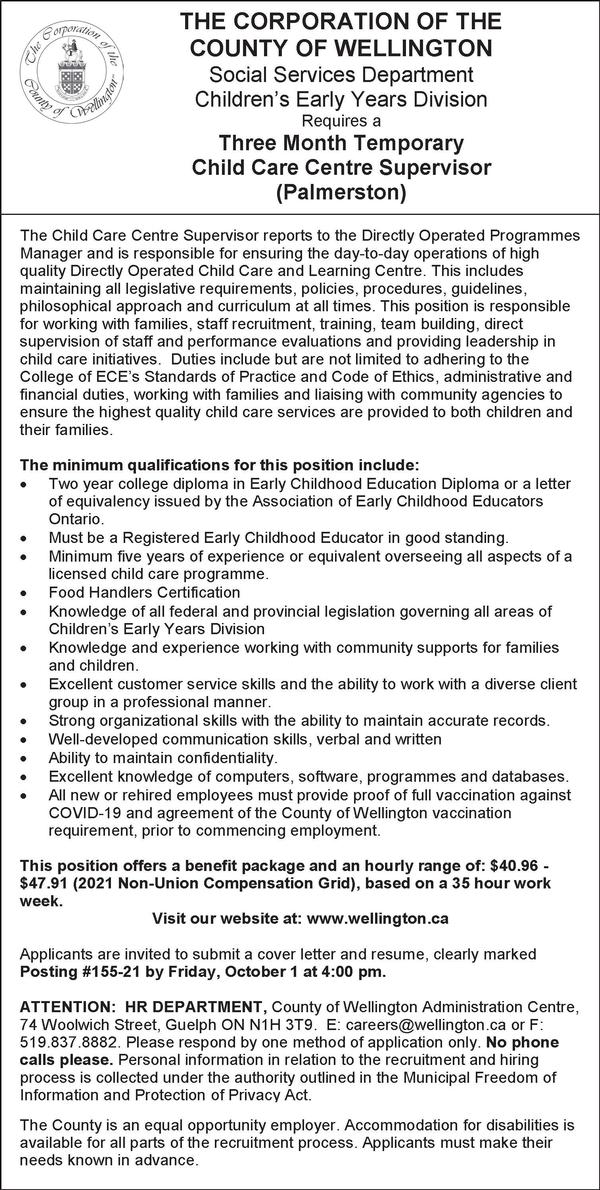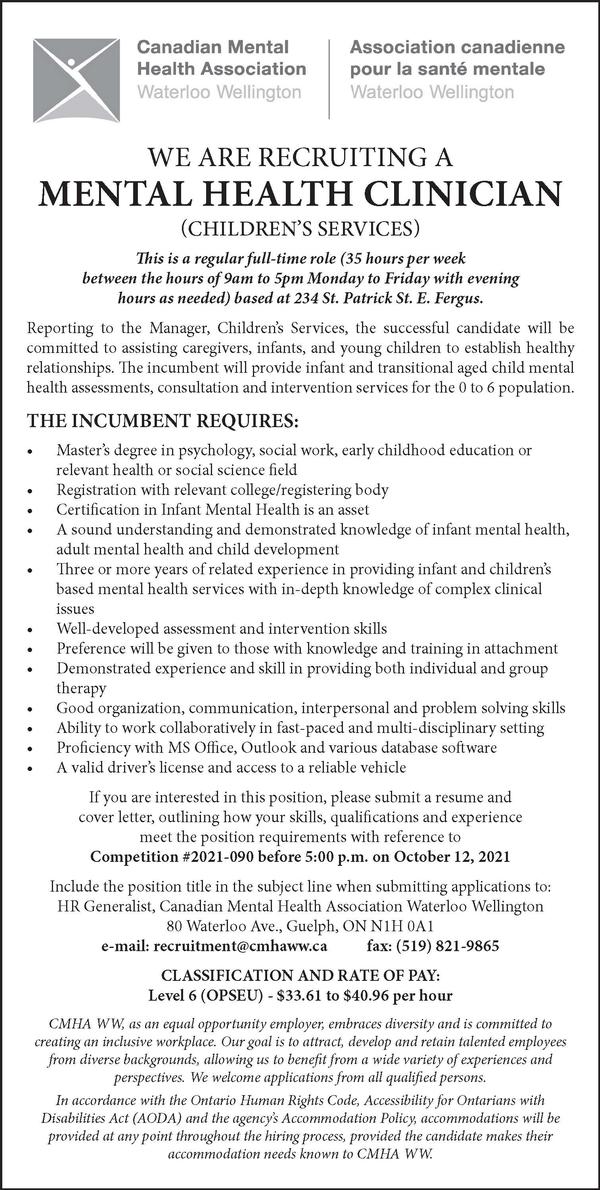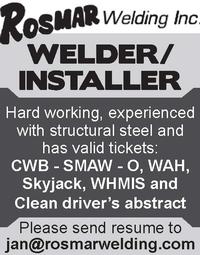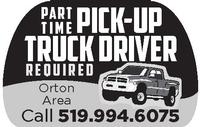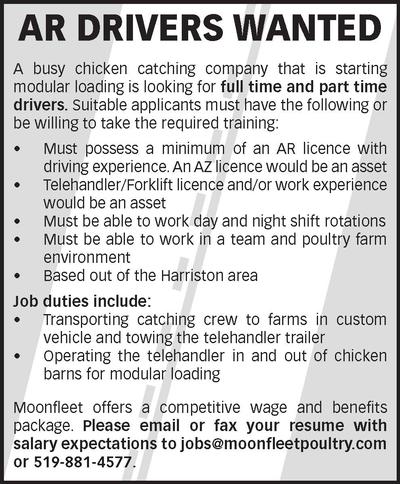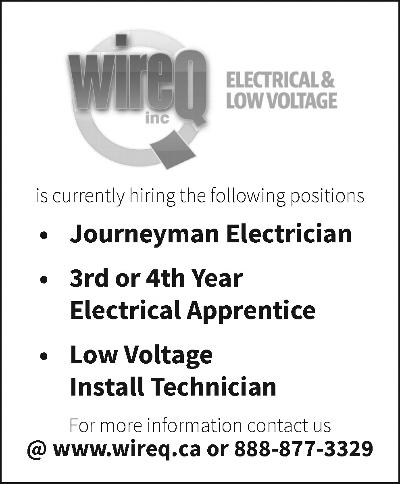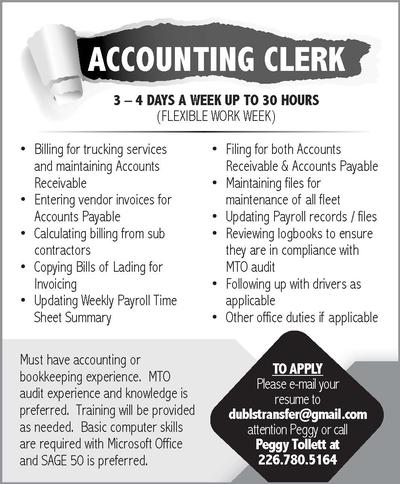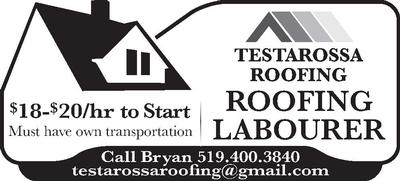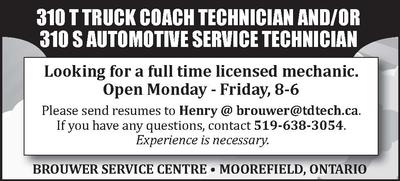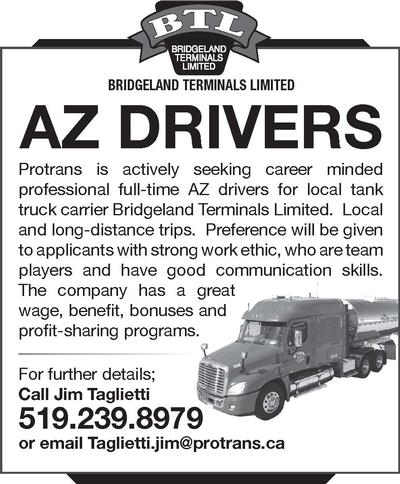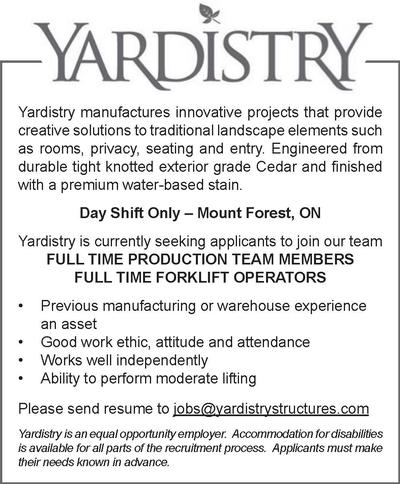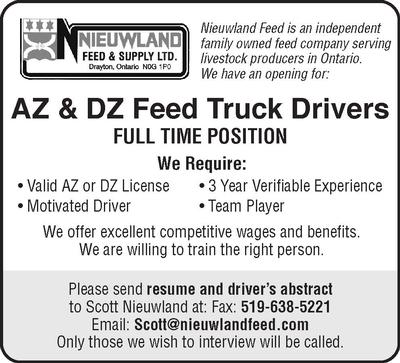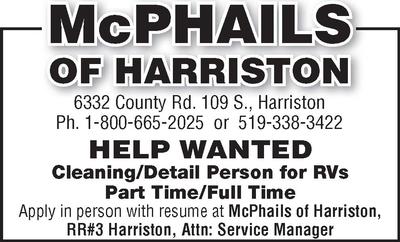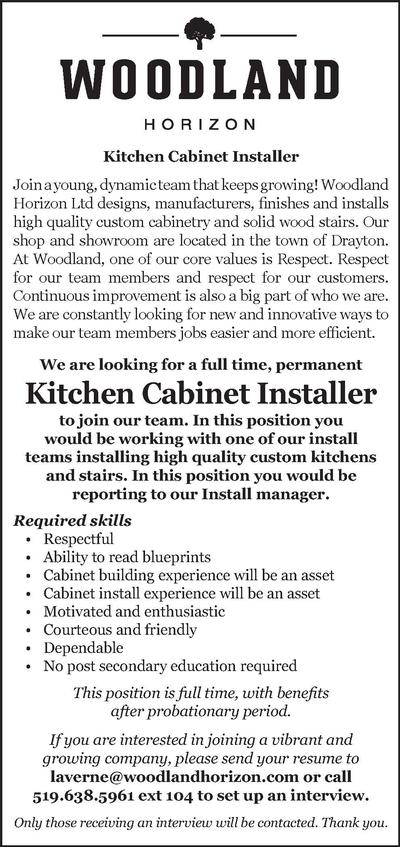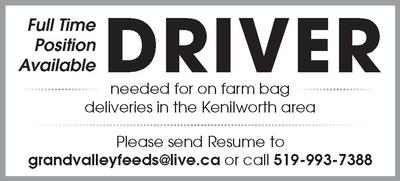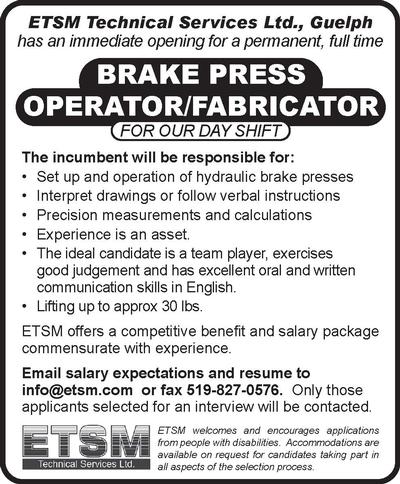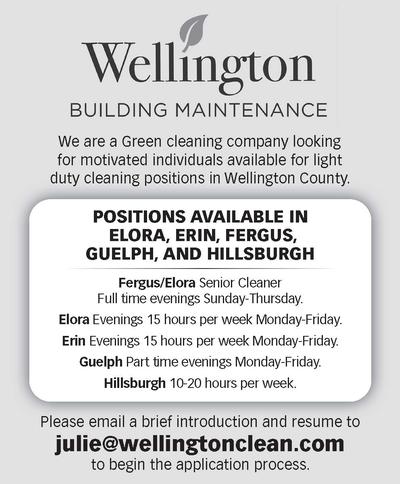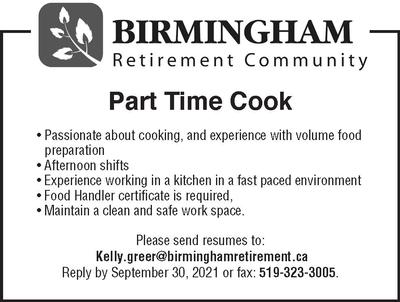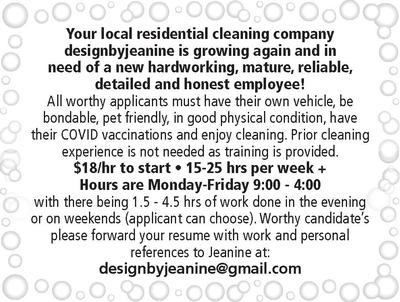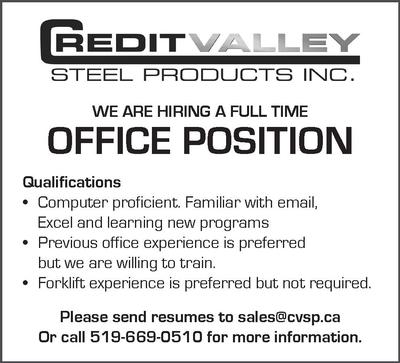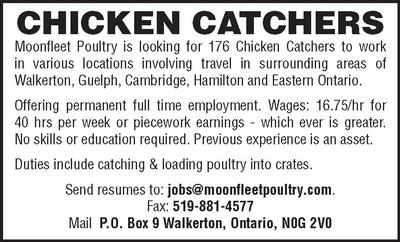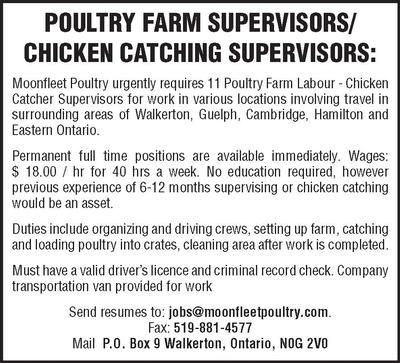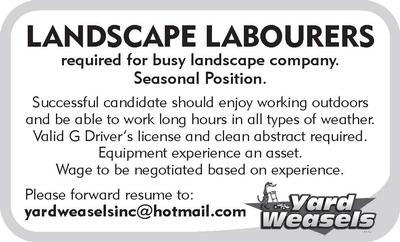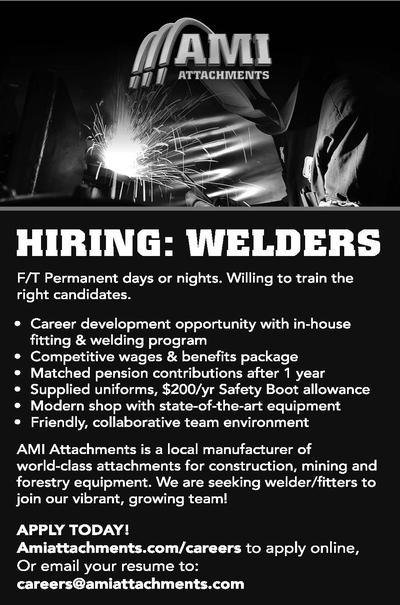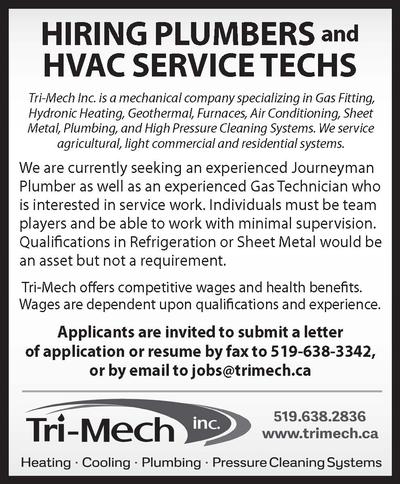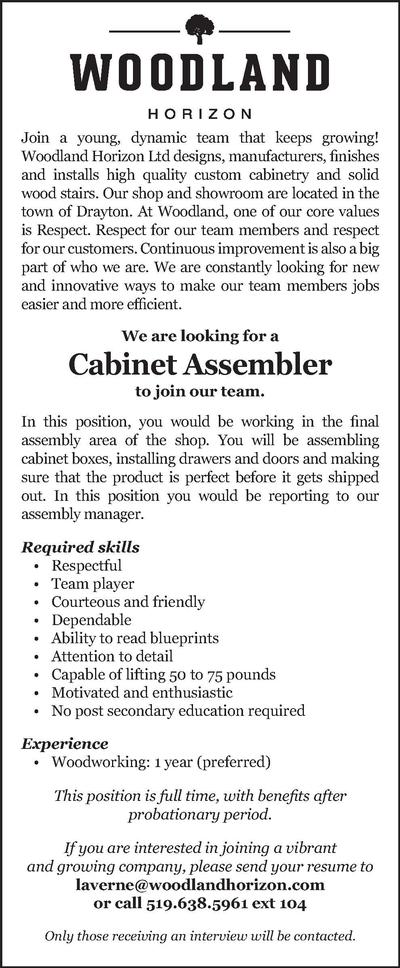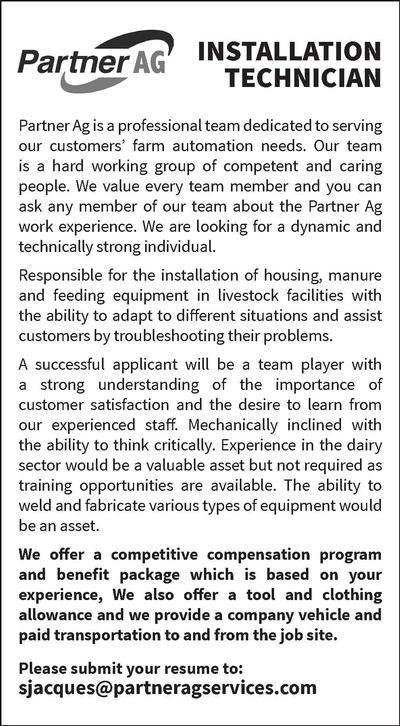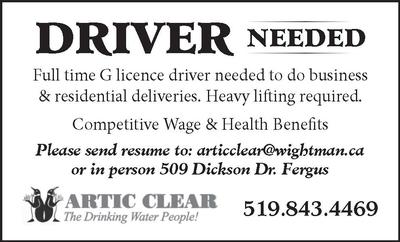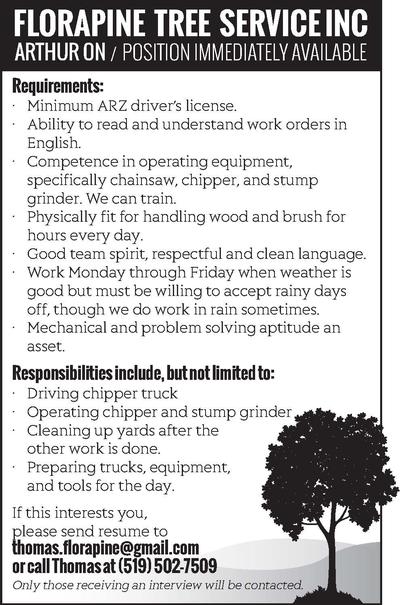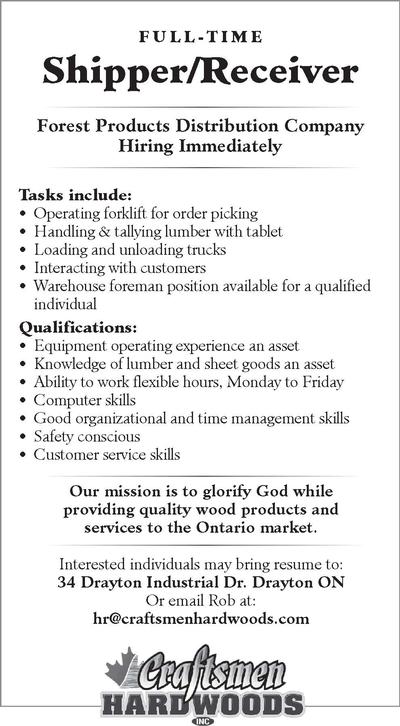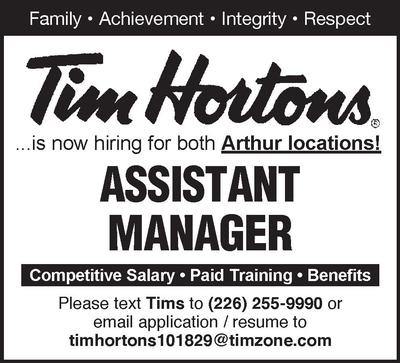 Items Wanted
RECORD ALBUMS wanted- rock, blues, punk, metal. Also looking for 60's-70's receivers, amps, turntables etc. and naptha gas style Coleman lanterns. Call Dave 519-824-3029 or email: blazerville74@gmail.com. If text preferred please use 905-788-5577
CONSIGNMENTS/-PURCHASING: 1&2 drawer lamp tables, nesting tables and washstands in good condition. Also pottery, costume/good jewelry and collectables. Call Ken Feakins Antiques and Furniture Refinishing between 9am to 5pm 519-843-1470
ANTIQUES AND Vintage Treasures We are looking for household items like furniture, porcelain, oriental carpets and collectables. Please call or text Neels 519-830-9277 or Email neelscompion@gmail.com
WANTED-unwanted snowblowers, lawn tractors, rototillers, older farm tractors and equipment for reconditioning. Will pick up. Bob 519-400-2925 No Sunday calls.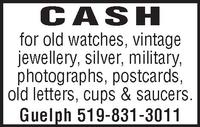 Wanted to Rent
NEEDING THREE bedroom house to rent long term in Centre Wellington or close vicinity. References and 1st and last available. Looking for ASAP 226-383-9365