Classifieds
Farm and Livestock
Farm Equipment
318 JD RIDING mower- good clean condition. P/S, hydraulic lift, front remote, hydrostatic drive. $1500. Call Turfline, 519-323-3571
Livestock
Wanted: Old and crippled cull cows. Must be able to walk and be drug free. Cash paid. Call Dennis 519-654-7833.
M + M Livestock Wanted: Culled cows. Highest prices. Call collect 519-836-2070 Guelph or 905-852-3238 Uxbridge.
200 BRED SHEEP, some lambing soon. Productive Rideau/Arcott. $350/each. Call Dennis anytime, 519-925-2786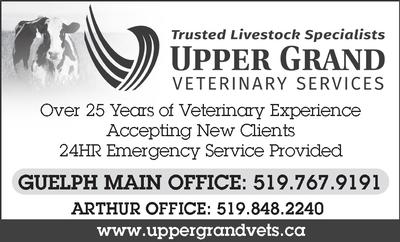 Produce For Sale
MT. FOREST Ag Auctions: Hay, straw, & firewood consignment auction every Wednesday 10am. Located east of Mount Forest @ 43853 Southgate Rd 4. 519-338-5267
HAY - BALLINAFAD. First cut, round bales for horses. Can deliver in loads of 12. Call 905-873-4918
4 X 5 ft. Hard core round bales of mixed Hay for sale. Approx. 100 bales, outside stored end to end. Baled dry. Adjala Township. $40 per bale. (519) 941-7812.
HAY AND STRAW - will deliver in loads of 42-4x5, 72 big square bales. Call Reg Small 519-323-2191.
HAY: individually wrapped 3ft.x3ft. large square bales, $60/bale. Also 3x3 large square bales of dry hay, .13cents/lb. 226-384-9938
STRAW & HAY: large squares of 1st & 2nd cut hay. Straw, small squares wheat straw in bundles of 21. Call 519-575-5723
HAY FOR SALE: Small square bales of green, grassy horse hay. $6/bale. Hillsburgh. 519-855-4459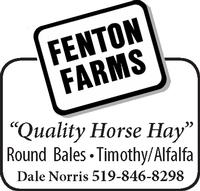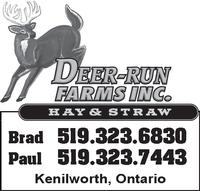 Homes' Apartments & Condos
Apt. for Rent
2-BEDROOM available Feb 1st in upscale mature adult only building, Palmerston. Main floor. Heat, water and sewage included. $1700/-month. No pets/no smoking. Contact 226-792-0699 or 519-343-4442.
Items for Sale
Antiques
IRON BUCKET- New ideas are brewing! We want crocks, vintage toys, cool mags, small furniture, gaming systems and games. The cool-groovy mid century! Give a shout out to us. 519-787-8287 (answering machine) St. Andrew St.W. Fergus (10-ish till 5-ish / mostly reliable).
Items for Sale
WHITE PINE LUMBER- 1in. x 8, 10, 12in. Call for a quote. A. Rogers Sawmill, one mile east of Ennotville. 226-821-3990. Hours: 8am-12, 1-5pm.
SNOWBLOWERS: NEW walk behind snowblowers in stock at Turfline Small Engine. Call 519-323-3571
VAN TRAILERS to buy. Call Reg Small for more details, 519-323-2191.
PRESSURE WASHERS- A unit to suit most every application, cold, hot and pressure cleaning detergents. Tri-Mech Inc . 519-638-2836
FIREWOOD FOR SALE. Seasoned hardwood. Cut and split in 12" pieces. Delivery available. Call 519-338-5439
A-1 MIXED hardwood, 12in. or 16in. lengths. Call 519-994-6075
FIREWOOD- SEASONED hardwood. 12" or 16" lengths available. Picked up or delivered. 519-846-5010 or cell 519-575-5723.
WELL SEASONED Firewood for sale. Stored inside. Local delivery included. Call for pricing or to order 226-821-1868.
FIREWOOD LOGS for sale-tractor trailer loads, long links. Call Rick, 519-353-8167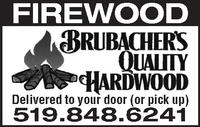 Mortgages and Financial
Private Mortgages
THE MORTGAGE PEOPLE- We do difficult mortgages. 1st, 2nd & 3rd mortgages. Residential, Commercial, Industrial, Farms & Land. Good credit, bad credit, self-employed. We will come to you. We use your equity in your home to get you approved. Mortgages are cheaper than your credit card. REVERSE MORTGAGES. No fees up front. One week to complete after everything is signed. Could be sooner! Call Don Madill #M08004349 or Nicholas Seibert #M19000535 519-743-5361 or 1-800-361-5114 (Lic#10300) www.themortgagepeople.ca
Personal Services
Cleaning Services
CAREGIVER/ HOUSEKEEPER Fergus and area. Call Barb 519-803-0911
Storage
20FT SHIPPING containers for sale or rent. Also, 40FT Shipping containers for sale. Merlin Rice 519-323-1208 or 519-323-8670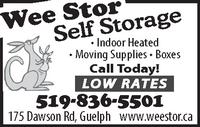 Pets
Pets for Sale
ROTTWEILER PUPPIES Ready For New Homes Now -CKC Registered (pure bred) puppies available. Also excepting names for our wait list for future litters. Puppies go to new homesmicro-chipped, dewormed, registered, health guarantee, age appropriate vaccines and puppy starter packages. Please call or text Lisa @ 519-827-6620 for additional info or interests.
Read more
QUALITY BRED LURCHER PUPS- $1000. Popular in the UK this athletic and elegant intentional crossbreed enjoys being a family dog. Contact: Rosslyn Balding 437-286-2067
GOLDEN RETRIEVER/ Bernese Mountain x lab puppies. First shots, vet checked, de-wormed. Ready to go. $250. 519-848-6575
Professional Services
Custom Work
CUSTOM Manure handling (solid or liquid). Skidsteer service available. Barn cleaning etc. 519-831-3730.
Lawn & Garden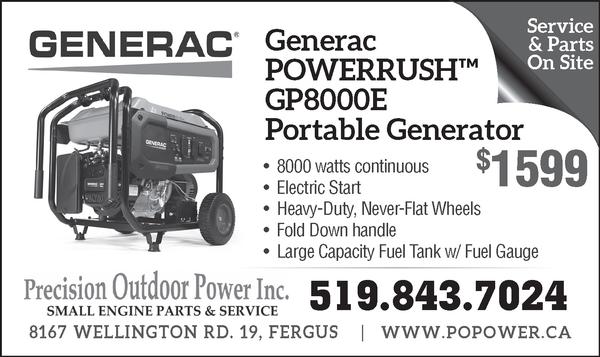 Scrap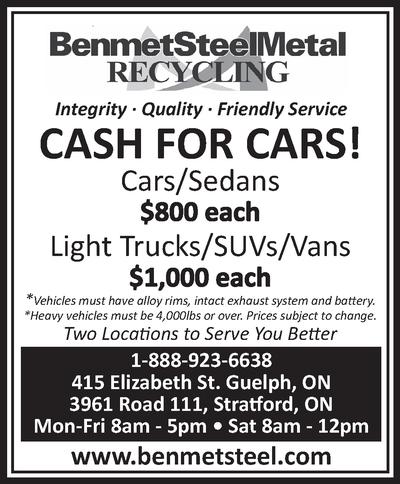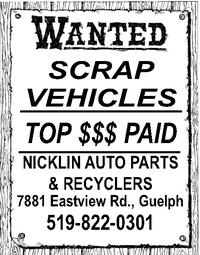 Trades and Services
HOUSEHOLD EMERGENCY needs are Under 1 Roof. If you are having issues at home and need some honest sound advice, contact Under 1 Roof. The services we provide with a trained technician in regards to Mould Remediation, Asbestos Abatement Types 1 & 2, Sewage & Water remediation, Biohazard & Trauma Decontamination, Fire & Smoke Restoration, Odours, Water Drainage issues, or help guide you through the insurance property claims process. Call 519-835-7018 or E-mail under1roof@rogers.com to see if we can help.
MARTIN WELL Drilling- Rejuvenate & clean up existing wells. Well extensions. De-commission abandoned wells. Flow tests. Pump service & water treatment. MOE certified. Call Len 519-846-9162, Jeff 519-846-1993 or Mike 519-638-8928. www.martinwelldrilling.com
RENOVATIONS APARTMENTS and basements finished. Laminate flooring, painting and trim work. 25 years experience Low prices All work guaranteed. Call Al at AK Contractors Rockwood. 519-856-2230
GREENWAY CHIMNEY: Installs, sweeping, inspections, masonry repairs. WETT certified for your safety. Call 519-820-6369.
PREVENTATIVE Maintenance products for your equipment. Sales of Battery Equaliser, the #1 globally tested and proven liquid battery treatment formulated to extend the life and performance of any new or used lead acid battery. PowerUp Lubrication Solutions, protect your equipment with premium lubrication designed to dramatically reduce wear, optimize performance and fuel efficiency and extend service intervals. Call Warren, 519-589-3889.
TOBER TREE Management Ltd. Qualified and certified arborists serving North Wellington and Grey Bruce! Services Include: Tree Removals, Tree Pruning, Tree Planting, Stump Grinding, Cabling, Consulting and Arborist Reports. Call for a free quote! 226.974.5278 www.tobertree.com
Read more
AB RENOVATIONS Basement, Bathroom and Kitchen renovations, ceramic tile, wall papering, painting, drywall, you name it. Affordable pricing. Free estimates. Fergus and surrounding area. Alan 519-787-1202 or cell 519-830-1202
LICENSED PLUMBER- 40 years experience. All types of installations and repairs. Hot water tanks, water softeners installed. Call Ken for a free estimate, 519-831-0422.
CARPENTER LOOKING for projects. Bathroom renovations, rec rooms, basement framing, wall framing, doors, windows, drywall, trim, ceramic tile, wood floors, engineered floors, custom kitchen cabinets. Renovations of all kinds. Very experienced. Quality workmanship. $28hr. 519-343-2099 or quickchangeV8@hotmail.com
CONTRACTOR REPAIRS, restores, remodels, builds and jacks up farm and storage buildings, cottages, homes, etc. Also roofing, siding, doors, windows, fencing, cement work, beams, posts, timbers, framework, rafters, foundations, decks, docks installed, replaced, repaired. Brian McCurdy 519-986-1781/ 519-375-0958.
WETT CERTIFIED Wood & Pellet Technicians. Pellet and wood stove: sales, sweeps, diagnostics, parts, repairs, inspections & installations. Showroom featuring Harman & Enviro Pellet Stoves open by appointment. Doug Beatty & Sons, 519-848-3273
SWIFT CONTRACTING & RENOVATIONS LTD. 519-994-1322 25+ years' experience in: -Additions & renovations -Kitchen and bathroom remodels -Complete home renovations. Call for your free quote today!
SUMP PUMP installations & inspections. Back-up systems installed. Licensed and insured. Ken, 519-831-0422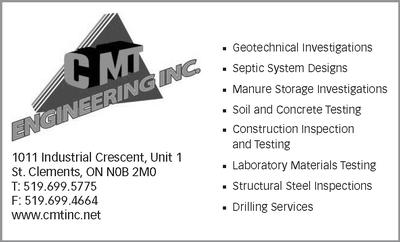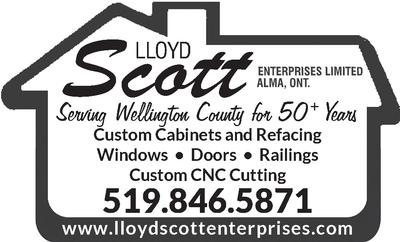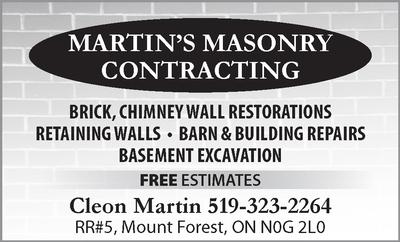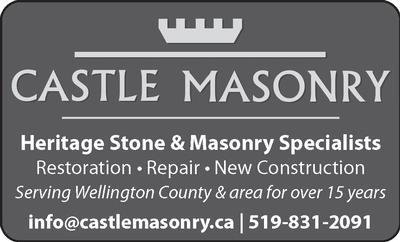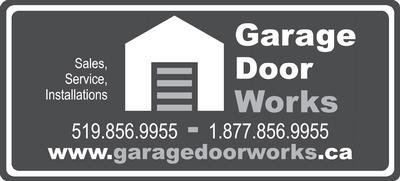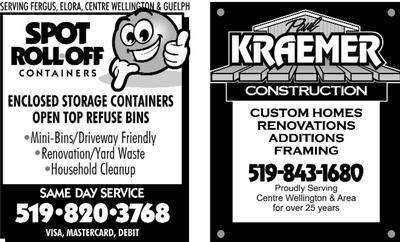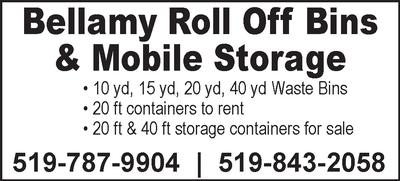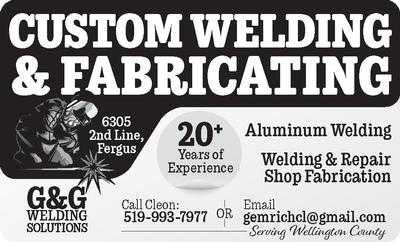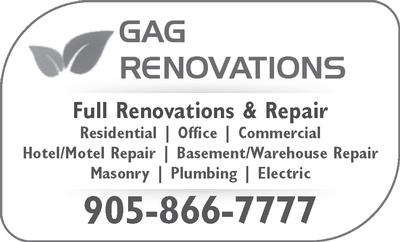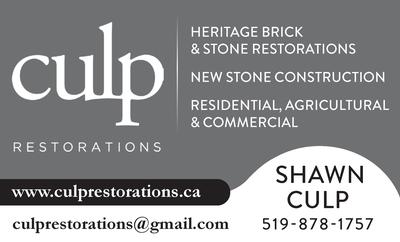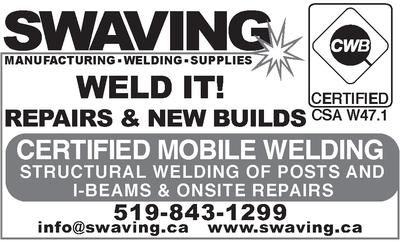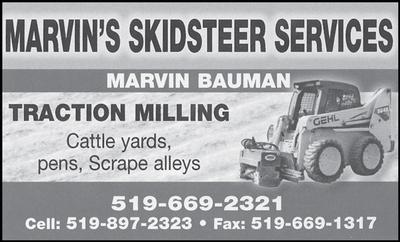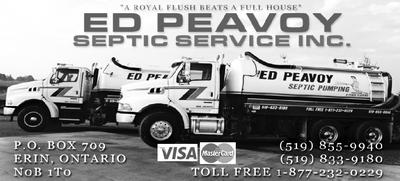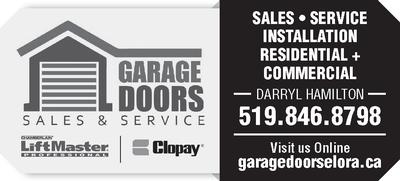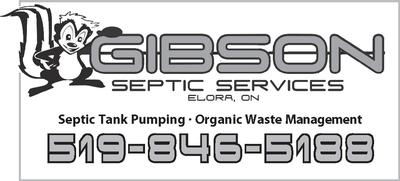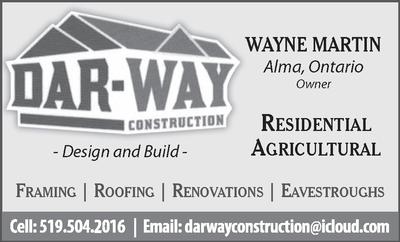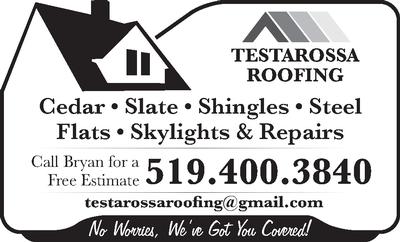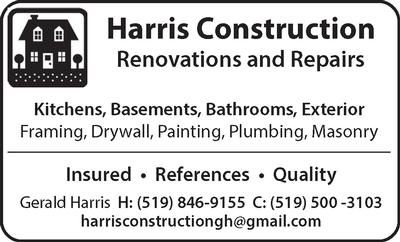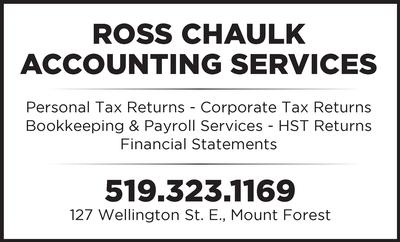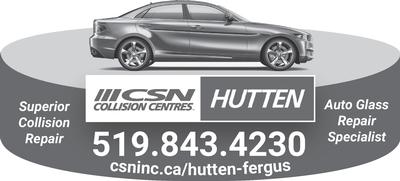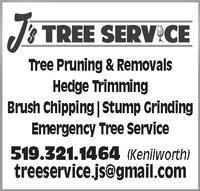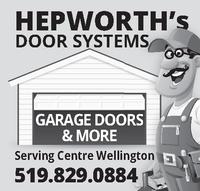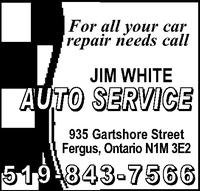 Vehicles
Cars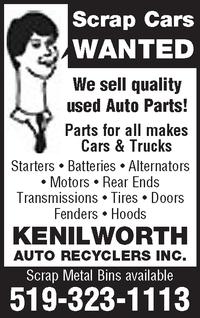 Trailer and Mobile Homes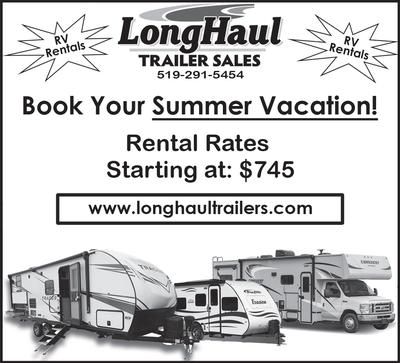 Wanted
Help Wanted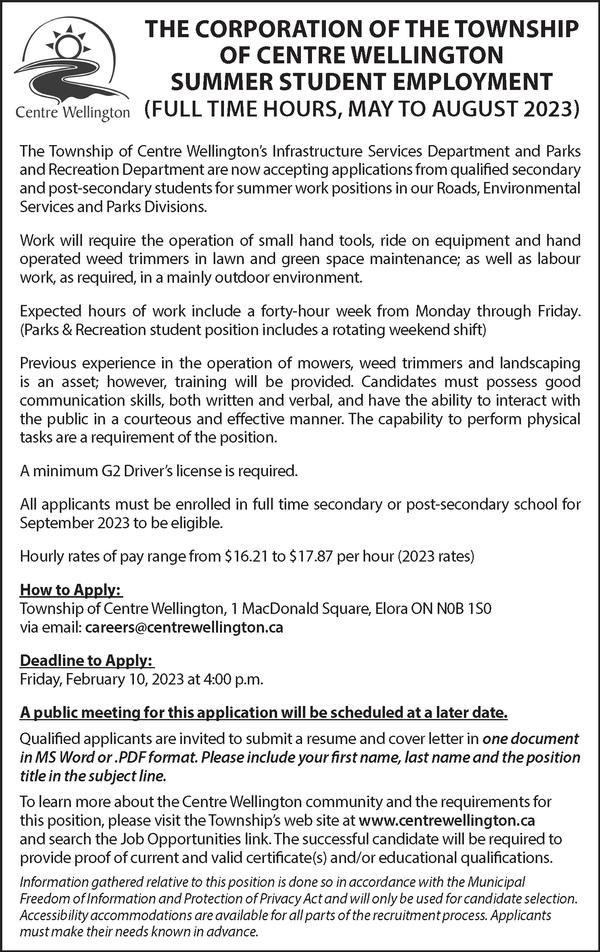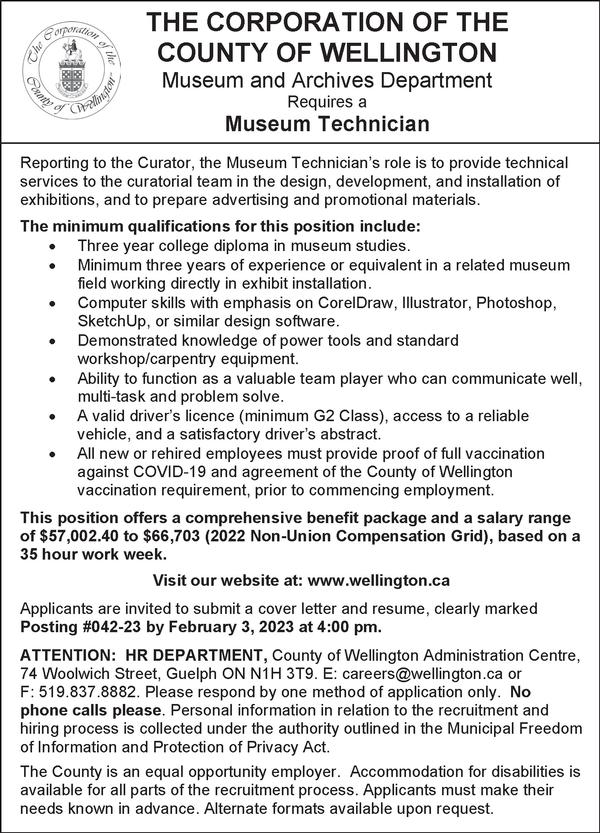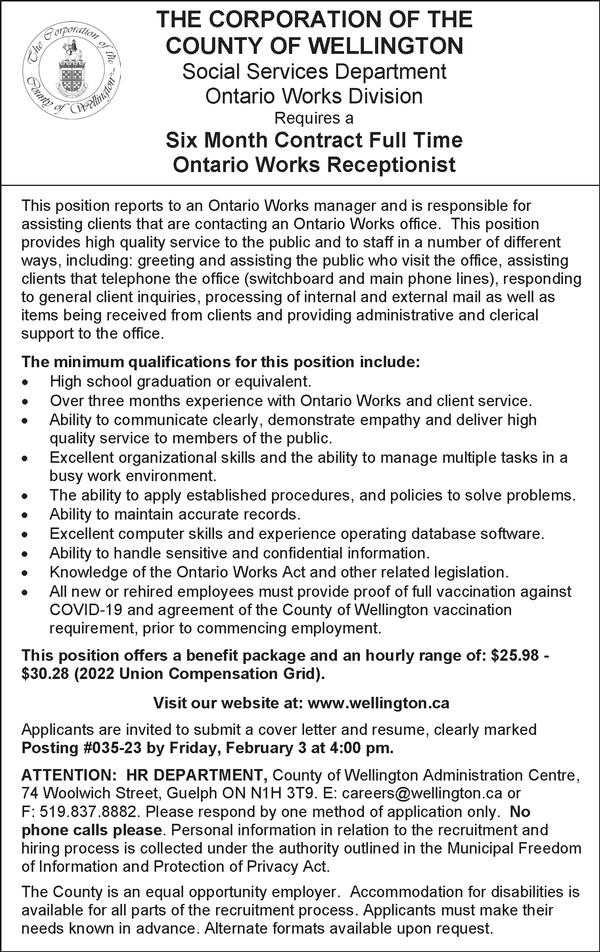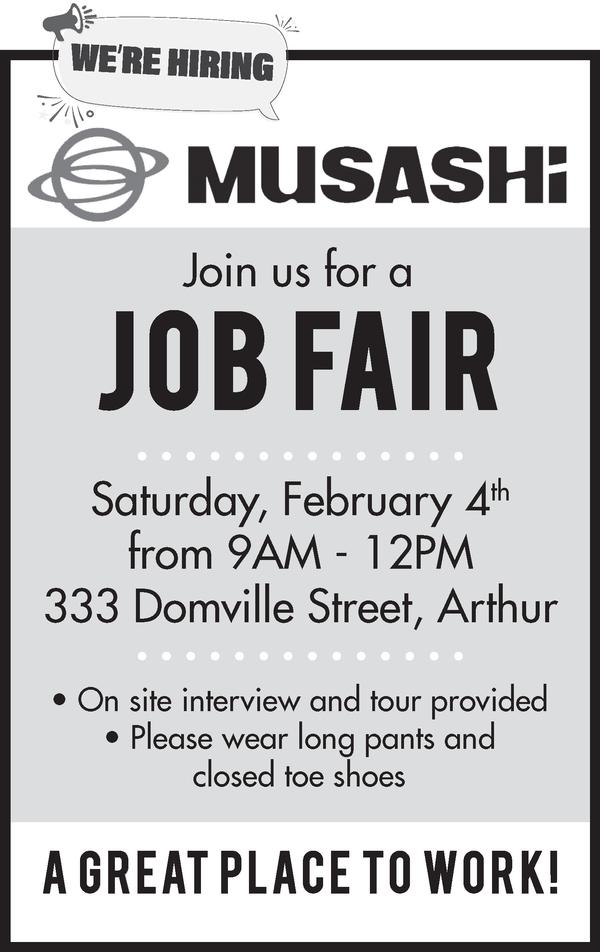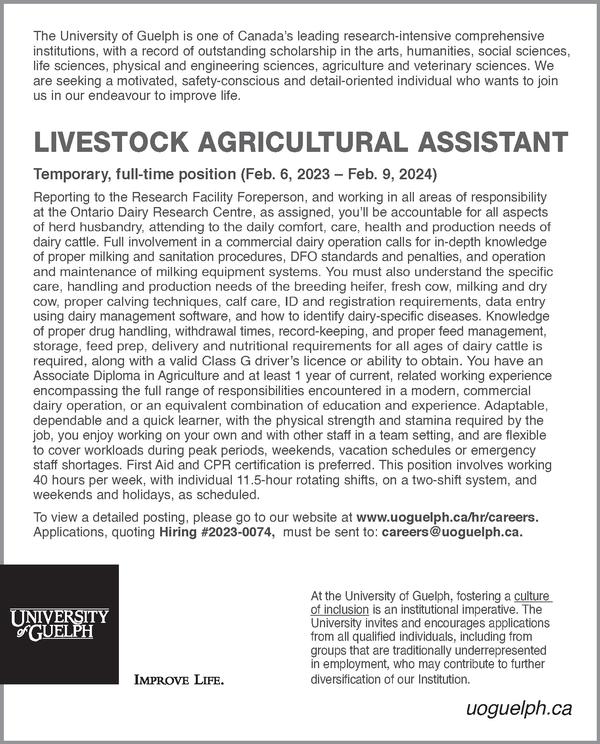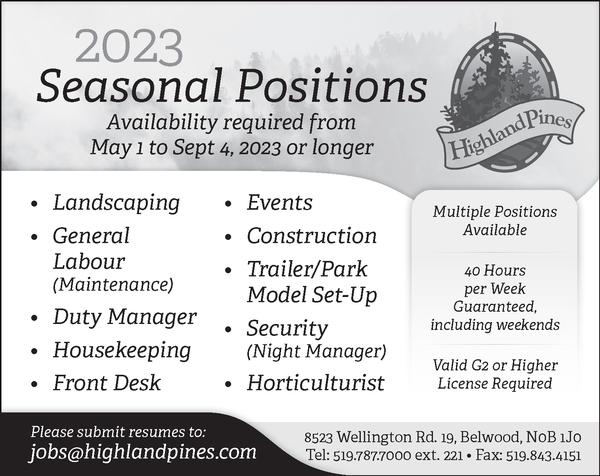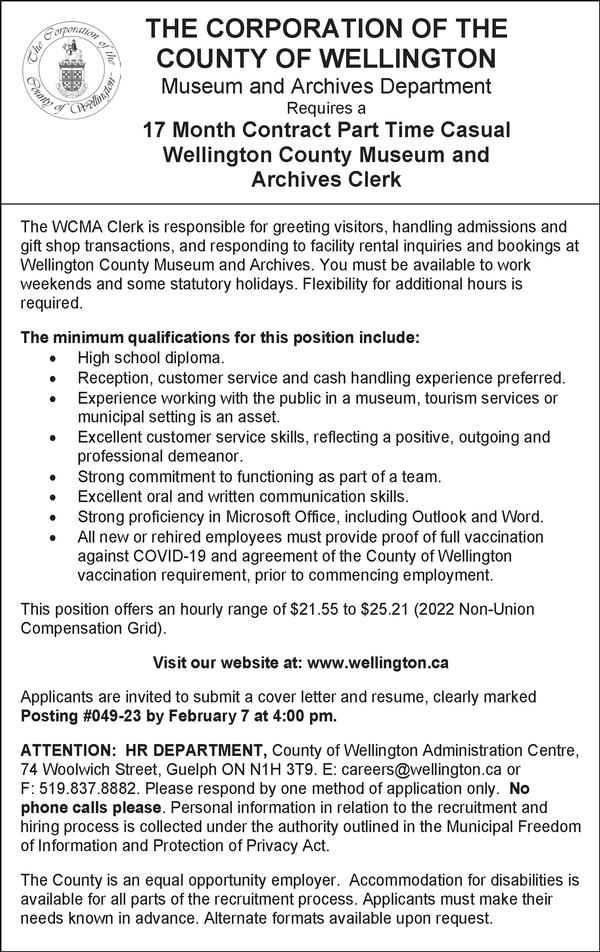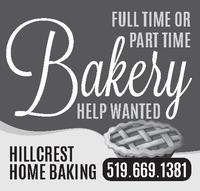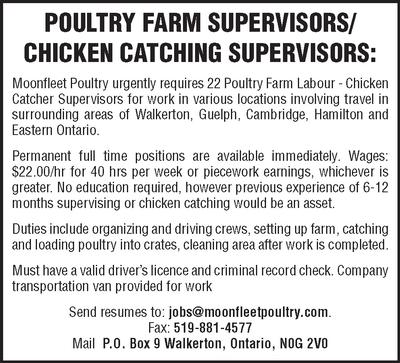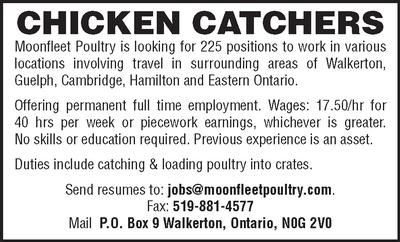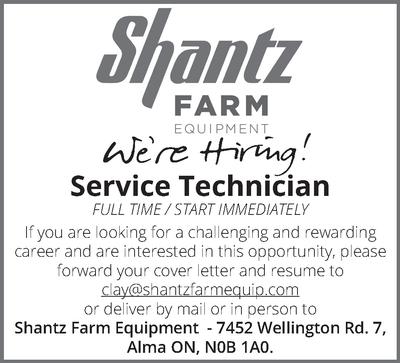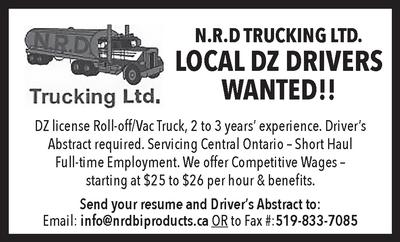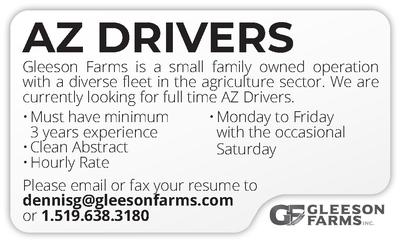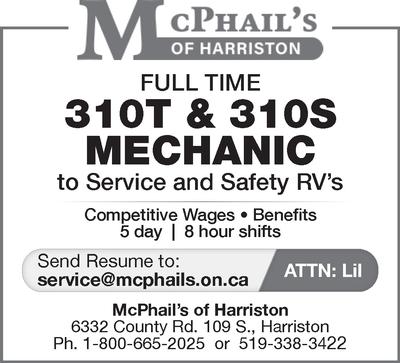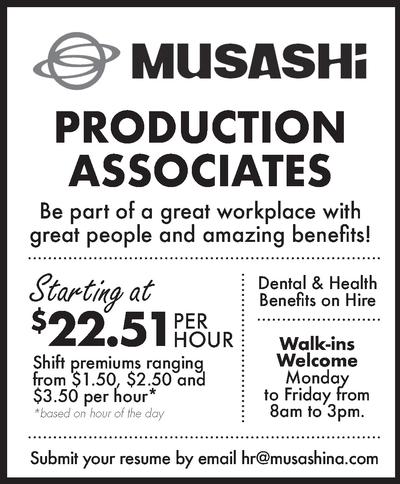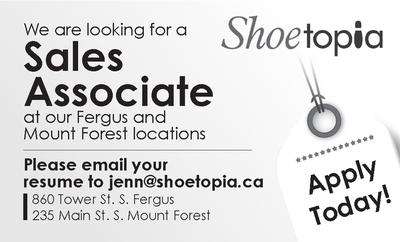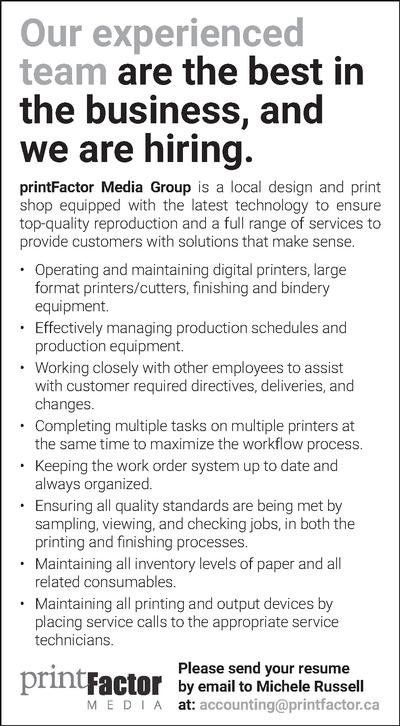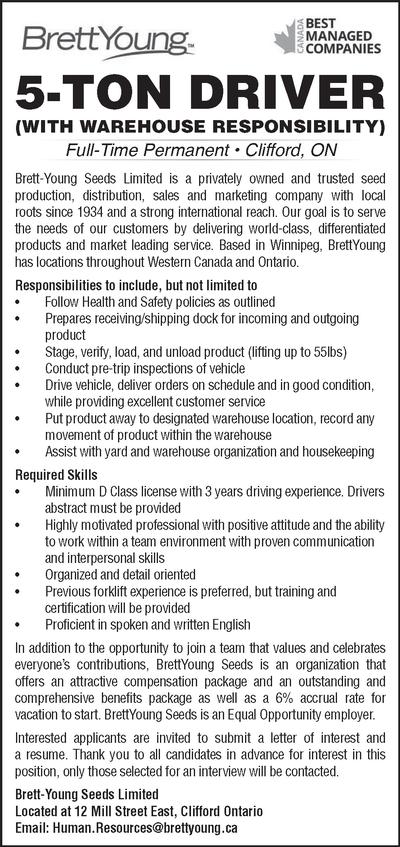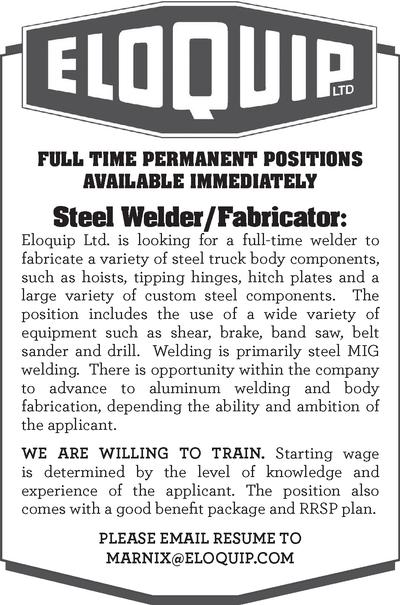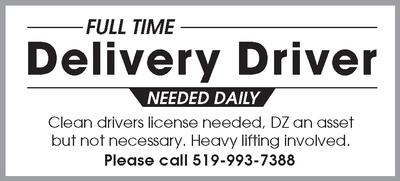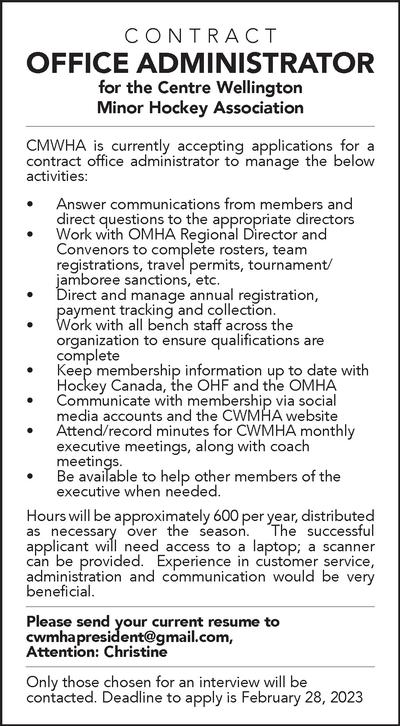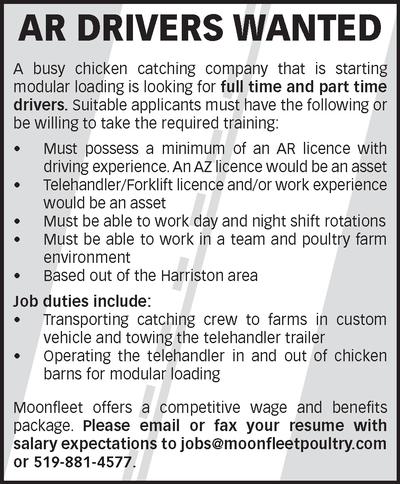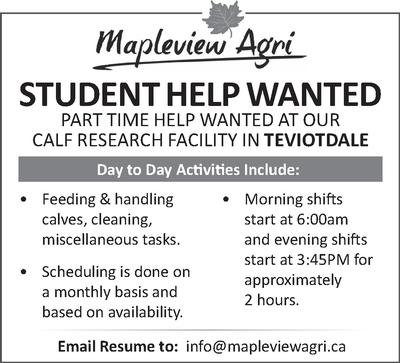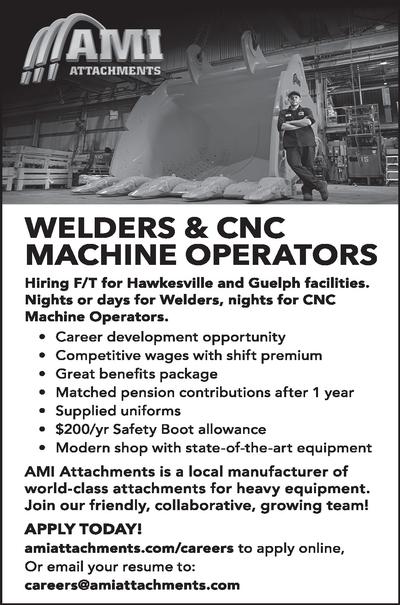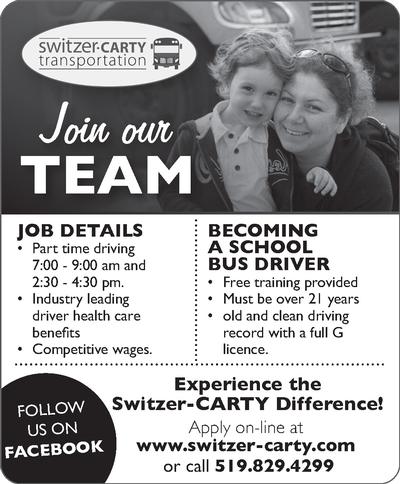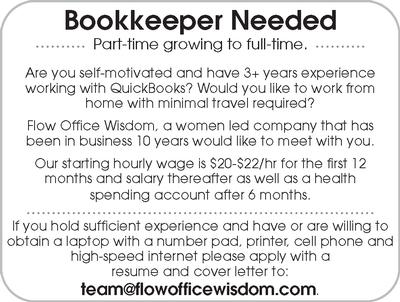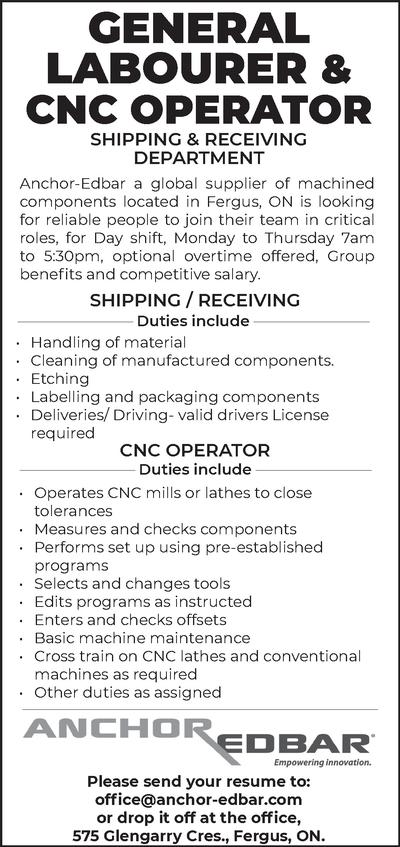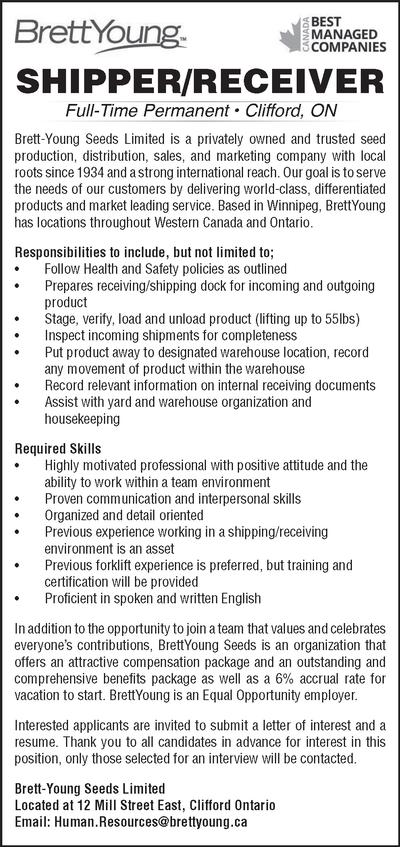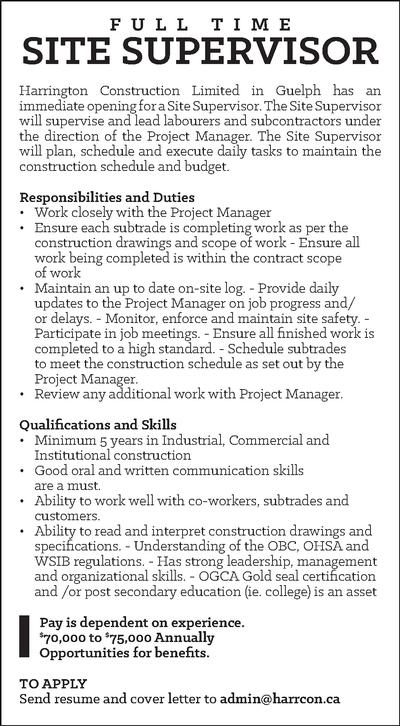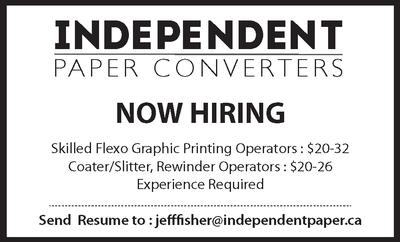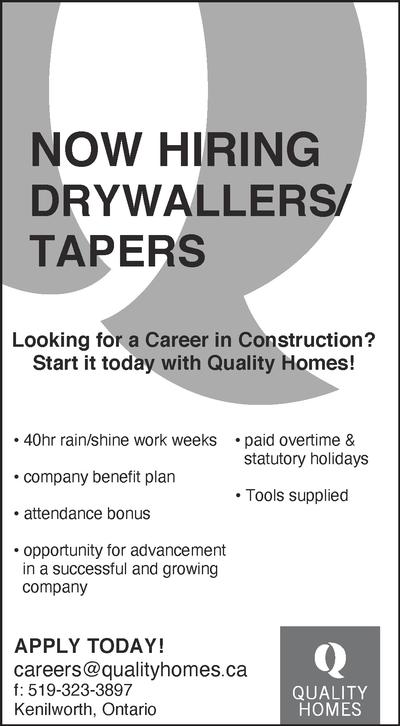 Items Wanted
CONSIGNMENTS/-PURCHASING: 1&2 drawer lamp tables, nesting tables and washstands in good condition. Also pottery, costume/good jewelry and collectables. Call Ken Feakins Antiques and Furniture Refinishing between 9am to 5pm 519-843-1470
WANTED TO BUY- COCA COLA collectibles and any other soda collectibles. Also looking for pinball machines, old milk bottles, old dinky toys and gas and oil collectibles. Call 519-830-0759.
WANTED-unwanted snowblowers, lawn tractors, rototillers, older farm tractors and equipment for reconditioning. Will pick up. Bob 519-400-2925 No Sunday calls.
Wanted to Rent
SPACE NEEDED for motorcycle. Dry, secure and accessible space. Fergus/Elora. Contact 905-875-7595