Classifieds
Announcements
Miscellaneous
FOR LEASE: Underground parking spot available at 625 St. David St. S and 1 outside spot accessible at 645 or 625 St. David St. S. Contact for more info 416-252-1734
Farm and Livestock
Agriculture
FOR RENT: 2000 Head Modern Finishing Hog Barn near Teviotdale, ON. Available November 1/2022. Call 519-577-6795
Farm Equipment
COMPLETE 9 FT. (C) band system $300., 8x6ft. trailer. $200., 5ft. 3-point hitch posthole auger $250. 6ft 3-point hitch snowblower. $300., 6ft RM 306 Wood, finishing mower, $250., International 434 tractor loader, needs engine work $900. Equipment located in Conn ON. Call John, res.519 763 5353, cell 519 362 3837
WANTED: DION Thrashing machine, 22x38 or 28x48 International or John Deere Grain Binder, phone evenings 905-983-9331
273 NH BALER w/72 thrower. 489 NH haybine and wagon. All in good condition. $6800 obo. Call or text 519-572-8304
Farm Land Wanted
IN SEARCH of 10+ acres of land that permits a small family home in the Harriston, Mount Forest, or Palmerston area. Preference is for a forested plot with a small clearing or building area, preserving the rest of the lot in its natural state to enjoy as-is. Email at Jessie.angers@gmail.com, or text at 226-338-0373.
Horses
SENIOR HORSE for sale. "Rocky" a charming senior QH needs a new loving home asap Boarding stable is closing soon. Loves people, wonderful companion or therapy horse. Light riding as he's ready to retire Extensive experience Ridden little lately. Very loving/Easygoing Vaccines and farrier UTD No need to be caught, usually first to come! Rocky is a very good natured horse overall. Loving home is a must. Now accepting low range offers. If you have a love for special animals and would like to make an offer contact 519-362-7640
Livestock
PULLETS ready to lay brown or white. New and used equipment. No order too small. Pullets Plus Inc. 6880 Line 86, Elmira. 519-669-2225.
Wanted: Old and crippled cull cows. Must be able to walk and be drug free. Cash paid. Call Dennis 519-654-7833.
M + M Livestock Wanted: Culled cows. Highest prices. Call collect 519-836-2070 Guelph or 905-852-3238 Uxbridge.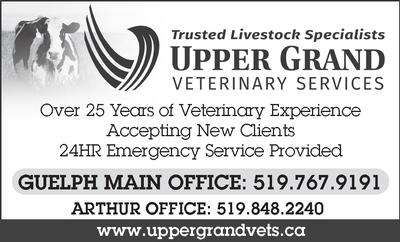 Produce For Sale
MT. FOREST Ag Auctions: Hay, straw, & firewood consignment auction every Wednesday 10am. Located east of Mount Forest @ 43853 Southgate Rd 4. 519-338-5267
HAY FOR Sale - 4x4 rounds, timothy/alfalfa, no rain. Call 519-855-4130
STRAW & HAY: large squares of 1st & 2nd cut hay. Straw, small squares wheat straw in bundles of 21. Call 519-575-5723
OAT STRAW available North of Conn 45 acres ready in 3 weeks Call 519-993-7388
HAY FOR SALE: 4x5 700 pounds 1st cut, this years crop, round bales, no rain. 519-835-2425, 519-341-3464
HAY AND STRAW - will deliver in loads of 42-4x5, 72 big square bales. Call Reg Small 519-323-2191.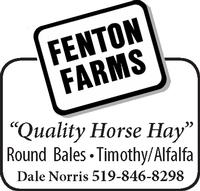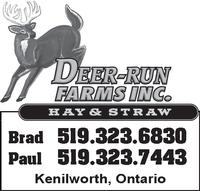 Homes' Apartments & Condos
Apt. for Rent
MOUNT FOREST, two bedroom, close to downtown, senior & empty-nester neighbours, $1,200/month plus utilities. Appliances included. First, last & references required. Contact rent@hapfield.ca.
MOUNT FOREST- Upscale basement apt. 1000sq.ft., private entrance, stainless steel appliances, pot lights, use of yard, parking, $1400/mo. + half utilities. Marc, 519-835-9663, marcangelo interiors@hotmail.com
Condos for Rent
2-BEDROOM CONDO with five appliances for rent in Mount Forest. Secure entrance. Mature tenants. Phone 519-323-6412
Items for Sale
Antiques
IRON BUCKET- We now want quality not quantity. Toys, crocks, unusual smalls. We are ready to start downsizing our stuff. 10-40% off glass, china, pictures. We need space. Try trading, etc. "Specials" -Extra discounts on lots of things! Sat. 10:30-5. Lots of new arrivals-"Furniture Deals". Leave message on answering machine, 519-787-8287. St. Andrew St. W. 10:30 'til 5ish.
WE ARE looking for antique furniture, porcelain, oriental carpets and art. Please call or text Neels 519-830-9277 or email neelscompion@gmail.com
ANTIQUE SMALLS for sale: wood bowls, high-top children's shoes, wooden totes, rocking horse, chessboard. 519-856-4113
ANTIQUES & Collectible items for sale. Call for details. 519-502-1569
Garage Sales
MULITPLE FAMILY garage sale. Household items, furniture, antiques, canoe, electric pride sport scooter and much more. Saturday, Aug 13, 8am- 5pm, Sunday, Aug 14, 9am - noon. See you at 7716 Sideroad 7 East, Kenilworth
MULTI-FAMILY SALE. Sat. Aug. 13th, 8am. 112 and 114 York St.E. Elora. Antiques, wine-making equipment, spring-free trampoline, canoe paddles, camping equipment, Barbie toys, misc. household items.
360 ELORA ST. Fergus. Sat. August 13. Mason jars, material, plants, new Beanie babies. Proceeds go to missions.
Items for Sale
TREES & SHRUBS for sale. Shade trees, fruit trees (apple, pear, peach, plum, cherry, apricot, nectarine, blueberries, raspberry, rhubarb, aronia berry etc.) Lots of nice cedars for living green fence, hedge or windbreak. Blue Spruce, White Spuce, Norway Spruce, Serbian Spruce, Balsam Fir, White Pine etc. 1-6ft. tall. Also- Bee supplies, Nucs. From June to end of summer, we have Select Queens available weekly from Northumberland Bees. Stop by Mon-Sat., 7:00am-6:00pm.at Martin's Nursery & Bee Supplies, 42661 Orangehill Rd. Wroxeter, ON N0G 2X0 (one conc. north of Wroxeter on Belmore Line)
GOLF CART: 2t engine, running order, some work may be required $750 obo call Mac 519-831-0967
FIREWOOD LOGS for sale-tractor trailer loads, long links. Call Rick, 519-353-8167
CLUB GOLF cart with back seat. One owner. $4500. Call 519-502-1569.
A-1 MIXED hardwood, 12" $290 / bushcord. Call 519-994-6075
NEW DOG crate $65, new fire pit $50, long panel mirror paid $349 asking $150, 2 bar stools $20 each, new dog bed from pet store $35 paid $100, chandelier $45, 7ft ceramic patio table $235 paid $459 905-460-6932 Mount Forest
PRESSURE WASHERS- A unit to suit most every application, cold, hot and pressure cleaning detergents. Tri-Mech Inc . 519-638-2836
WELL SEASONED firewood for sale, Cut and split 14" lengths. $75/cord delivery available. Kenilworth 519-323-4393
WELL Seasoned Firewood for sale. Local delivery included. Call for pricing or to order 226-821-1868.
OLDER CAMPER for long 8 foot box of 3/4 ton truck. $600. Call 519-843-3095 for details.
80-100FT. TOWER for TV, internet, satellite. $2500. Call 519-502-1569.
200 CEDAR split rails for sale. $6/each. Call Ted, 905-877-8092
WHITE PINE LUMBER- 1in. x 8, 10, 12in. Call for a quote. A. Rogers Sawmill, one mile east of Ennotville. 226-821-3990. Hours: 8am-12, 1-5pm.
3 INDUSTRIAL upholstery sewing machines and a leather arm machine and a serger. Also 5 domestic good machines. Reasonable. 519-502-1569
FIREWOOD- SEASONED hardwood. 12" or 16" lengths available. Picked up or delivered. 519-846-5010 or cell 519-575-5723.
FIREWOOD FOR SALE. Seasoned hardwood. Cut and split in 12" pieces. Delivery available. Call 519-338-5439
FIREWOOD- SEASONED hardwood $70/face cord. Cedar rails, $6 each. Kenilworth area 519-323-2549
BATH MILK (goat). Great for sensitive skin. Call 519-327-4480 to purchase.
VAN TRAILERS to buy. Call Reg Small for more details, 519-323-2191.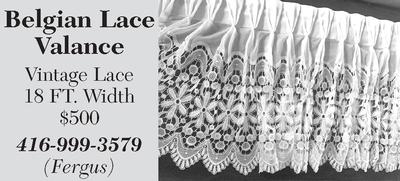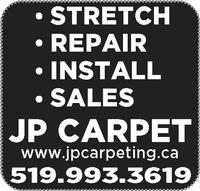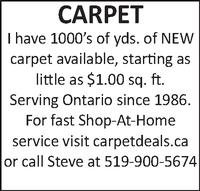 Land & Commercial
Commercial for Rent
COMMERCIAL SPACE for lease downtown Fergus. 822 sq.ft. Currently operating as small restaurant. Equipment if required is negotiable. Please call 519-820-1270 or email spaceonstandrews@yahoo.com after 3pm.
Mortgages and Financial
Private Mortgages
THE MORTGAGE PEOPLE- We do difficult mortgages. 1st, 2nd & 3rd mortgages. Residential, Commercial, Industrial, Farms & Land. Good credit, bad credit, self-employed. We will come to you. We use your equity in your home to get you approved. Mortgages are cheaper than your credit card. REVERSE MORTGAGES. No fees up front. One week to complete after everything is signed. Could be sooner! Call Don Madill #M08004349 or Nicholas Seibert #M19000535 519-743-5361 or 1-800-361-5114 (Lic#10300) www.themortgagepeople.ca
Personal Services
Child Care Available
DAYCARE AVAILABLE, CPR, references, Mount Forest, area. Call 905-460-6932. Very reasonable.
Cleaning Services
HOUSEKEEPING AVAILABLE Call 519-803-0911
Health
OLDER ADULTS (60+yrs) needed for BEANS & BEEF nutrition study at University of Guelph. Financial compensation. 519-824-4120 X58081 or bbstudy@uoguelph.ca
Home Services
GREEN BANANAS Elderly Services - Shopping and appointment companion. Offers assistance with shopping (groceries, pet food, whatever you need) and will drop off at your door. Like to shop yourself? I will accompany you on your trip and carry the bags. Have an appointment for you or your pet? I will take you, help you find your way and join you in the waiting room. For more information or booking, email: greenbananas.services@outlook.com or call: 519-993-4152.
Personals
LOOKING FOR Scottish Andrew living in Grand Valley who I met on Tuesday, March 8,2022 around 2pm in the afternoon @ Orangeville-Alder walking track. Please contact Sherie.rene.craig@gmail.com or 416-436-0915
Storage
20FT SHIPPING containers for sale or rent. Also, 40FT Shipping containers for sale. Merlin Rice 519-323-1208 or 519-323-8670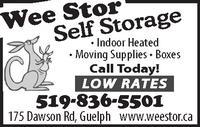 Pets
Pets for Sale
GOLDEN RETRIEVER pups are ready for their new home! The puppies will be dewormed, vet checked and have their first round of shots. Asking price is $1300 obo. Please call 519-270-5343
Read more
BEAUTIFUL TABBY kittens with orange & white markings, friendly, litterbox trained, black kitten with white bib, call for details, Harriston, 519-338-2688
8 BLUE HEELER and 9 Border Collie x Blue Heeler pups. First shots & dewormed. $350 each. Call 519-323-6475.
Professional Services
Custom Work
CUSTOM Manure handling (solid or liquid). Skidsteer service available. Barn cleaning etc. 519-831-3730.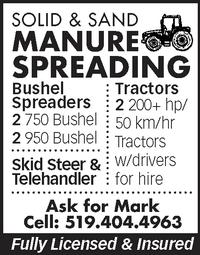 Lawn & Garden
GIB'S GARDENS Property Service: Garden maintenance and mulching, stone patios and walkways, lawn care, sodding, painting, garbage and brush removal, trimming, eavestrough cleaning, odd jobs and more! Let our team take care of your property needs in our 8th season! We offer quality services at competitive rates. Call or text Matt 519-362-4896, or email gibsgardens11@outlook.com. Local, reliable, experienced.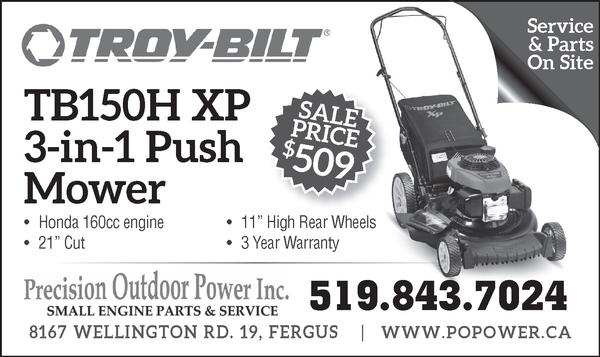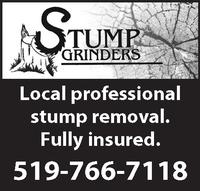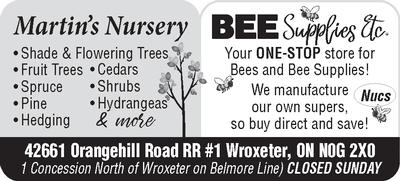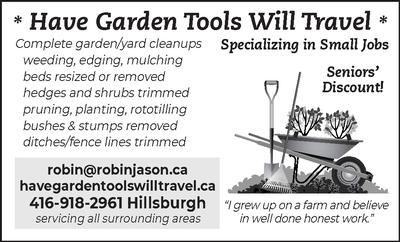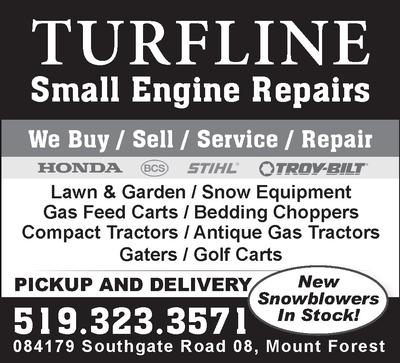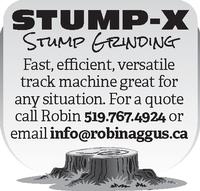 Scrap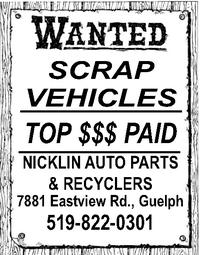 Trades and Services
HAPPY SUMMER! Are you needing help with odd jobs, such as small house repairs and installation, painting, deck repairs and installation or staining, dump runs, assembly of furniture, gazebos, BBQ's etc? If so, give Tony a call. He's happy to quote for free and discuss your needs. See his website for examples of his work and link to Facebook page https://www.toneythehandyman.com
SMALL EXCAVATING/-grading jobs? Call 519-400-9904 for prompt service, best prices and experience! Track skidsteer, dump trailers, excavator, loaders available. Backhoe911@gmail.com
GREENWAY CHIMNEY: Installs, sweeping, inspections, masonry repairs. WETT certified for your safety. Call 519-820-6369.
CONTRACTOR REPAIRS, restores, remodels, builds and jacks up farm and storage buildings, cottages, homes, etc. Also roofing, siding, doors, windows, fencing, cement work, beams, posts, timbers, framework, rafters, foundations, decks, docks installed, replaced, repaired. Brian McCurdy 519-986-1781/ 519-375-0958.
AB RENOVATIONS Basement, Bathroom and Kitchen renovations, ceramic tile, wall papering, painting, drywall, you name it. Affordable pricing. Free estimates. Fergus and surrounding area. Alan 519-787-1202 or cell 519-830-1202
RETIRED UPHOLSTERER for smaller items such as bike seats, snow machine seats and heavy repair sewing. Call 519-502-1569
SUMP PUMP installations & inspections. Back-up systems installed. Licensed and insured. Ken, 519-831-0422
MARTIN WELL Drilling- Rejuvenate & clean up existing wells. Well extensions. De-commission abandoned wells. Flow tests. Pump service & water treatment. MOE certified. Call Len 519-846-9162, Jeff 519-846-1993 or Mike 519-638-8928. www.martinwelldrilling.com
WETT CERTIFIED Wood & Pellet Technicians. Pellet and wood stove: sales, sweeps, diagnostics, parts, repairs, inspections & installations. Showroom featuring Harman & Enviro Pellet Stoves open by appointment. Doug Beatty & Sons, 519-848-3273
LICENSED PLUMBER- 40 years experience. All types of installations and repairs. Hot water tanks, water softeners installed. Call Ken for a free estimate, 519-831-0422.
SMALL CARPENTRY projects, repairs, decks. Good rates, free estimates, excellent work. Dan 519-217-2439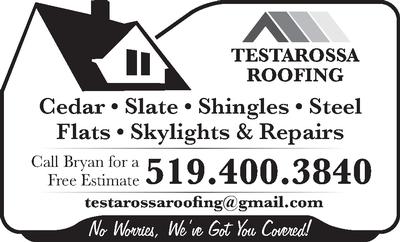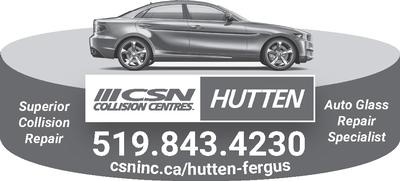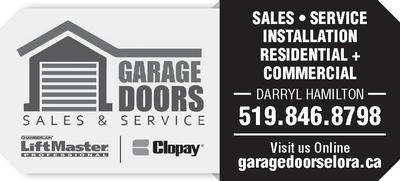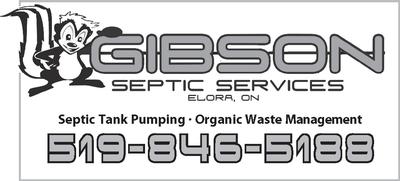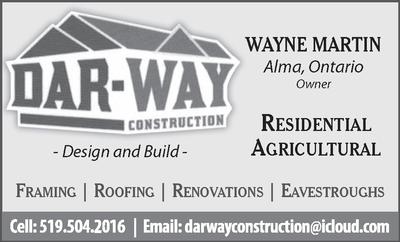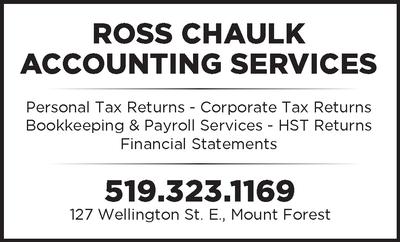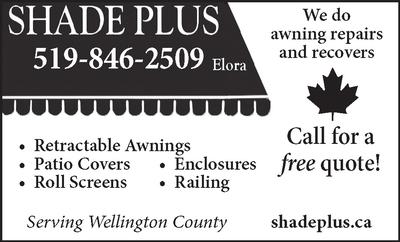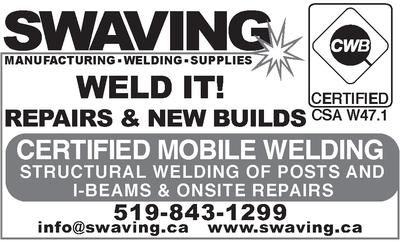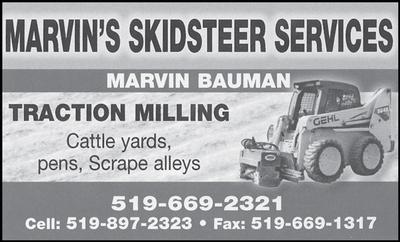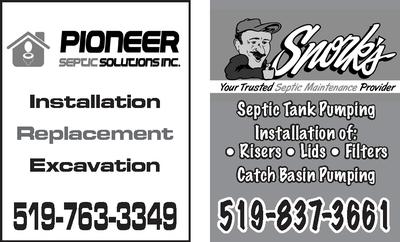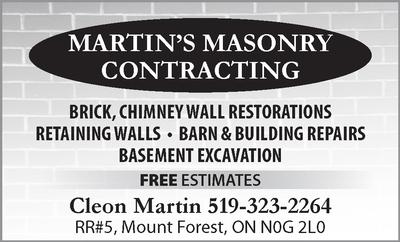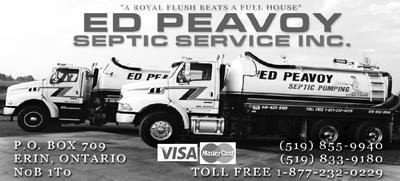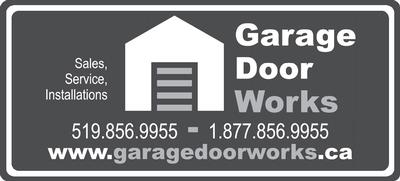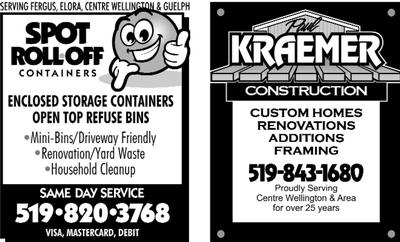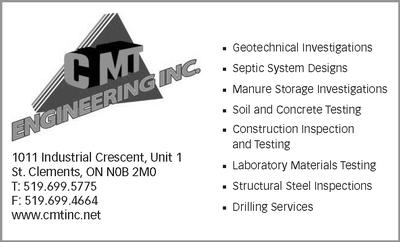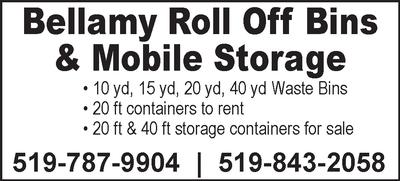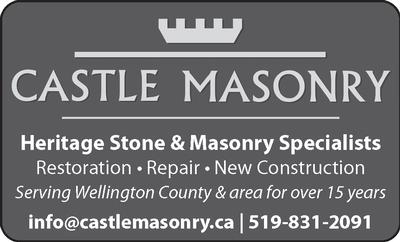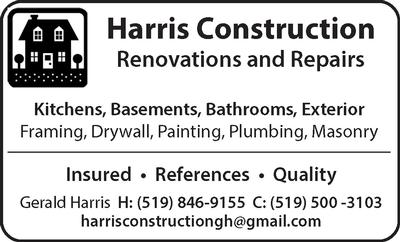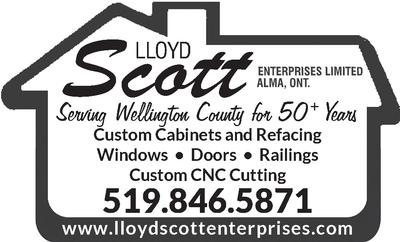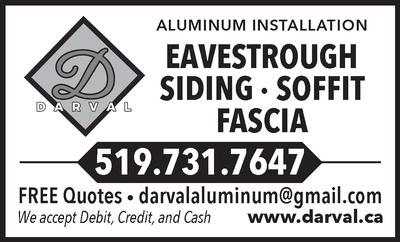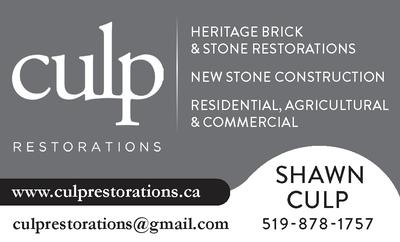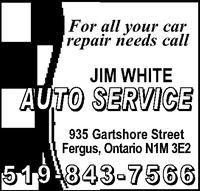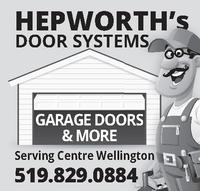 Recreational
Boats
16 FT. STARCRAFT Boat for sale w/towing trailer, Mercury 55 horse power motor, fish finder, Bimini cover and 4 life jackets. Boat has live well, running lights and is in great condition. $8000 OBO. Contact Jason 416-571-0669
Crafts & Hobbies
VENDORS WANTED Maple Leaf Acres- Annual Craft Sale: Sat. Aug. 27- 8-2 Fifth Line Main Hall, Call Lynda 519-787-1509
Vehicles
Cars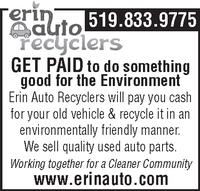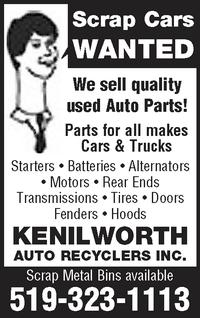 Trailer and Mobile Homes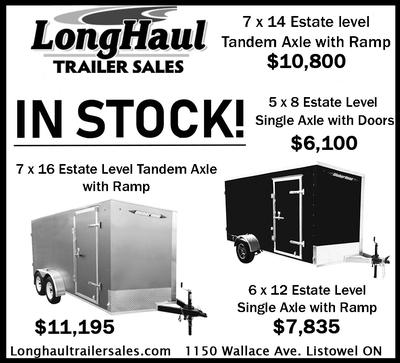 Wanted
Help Wanted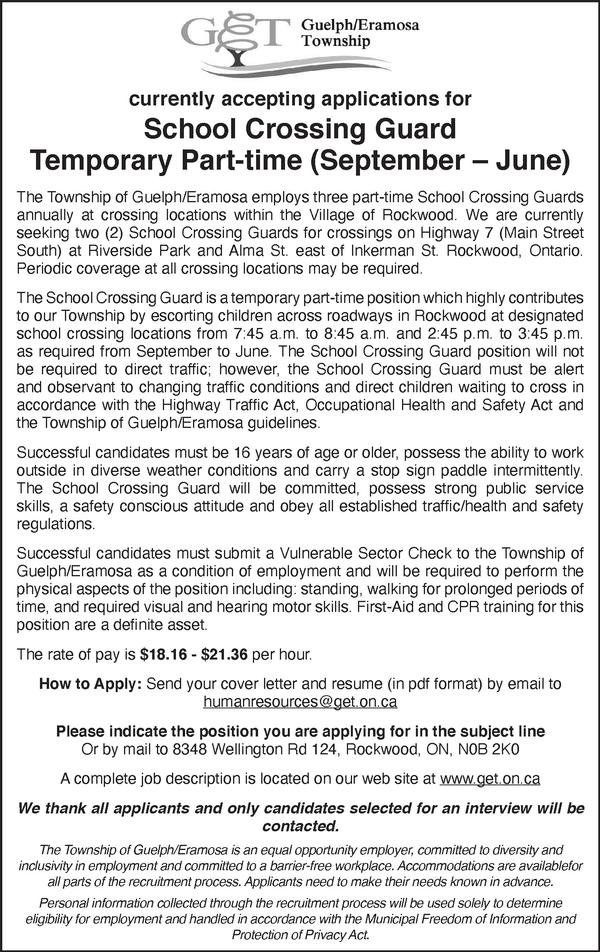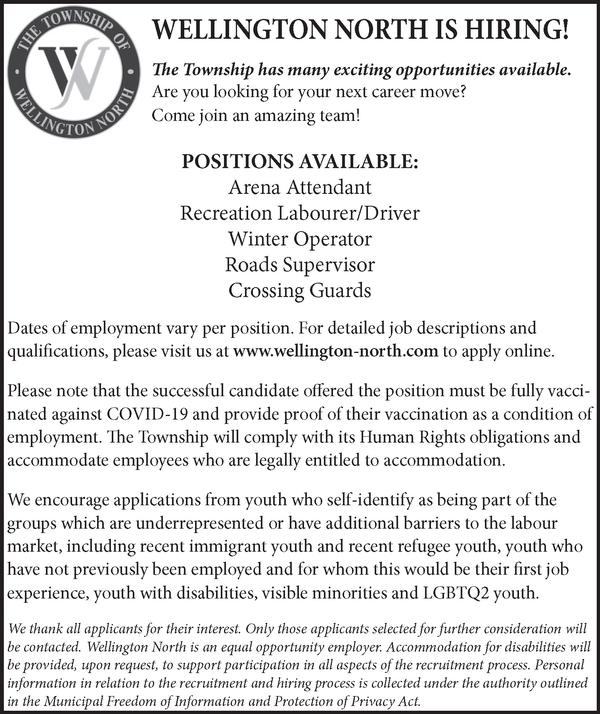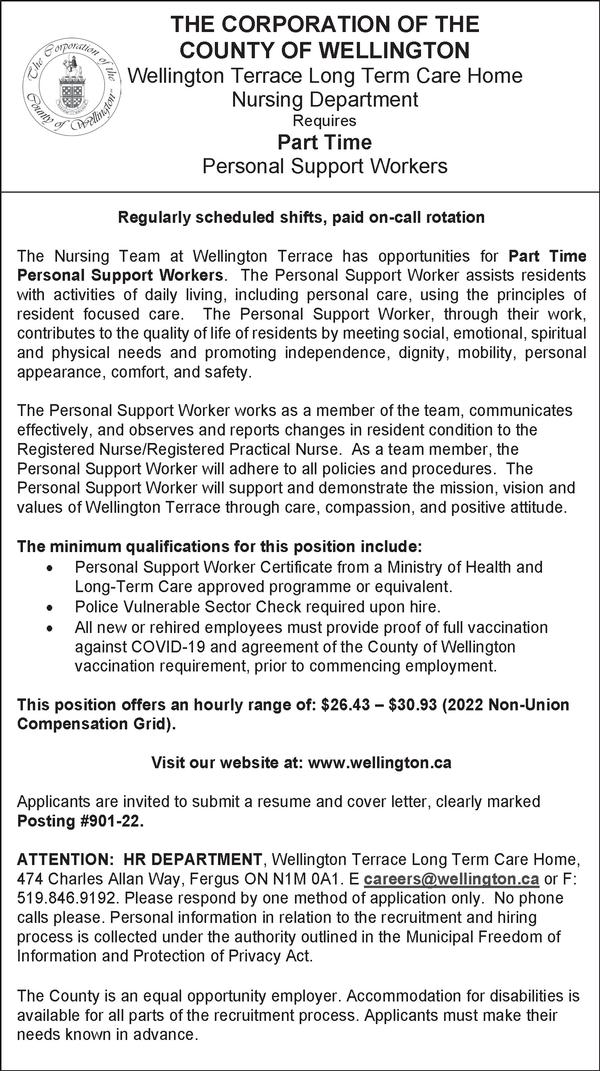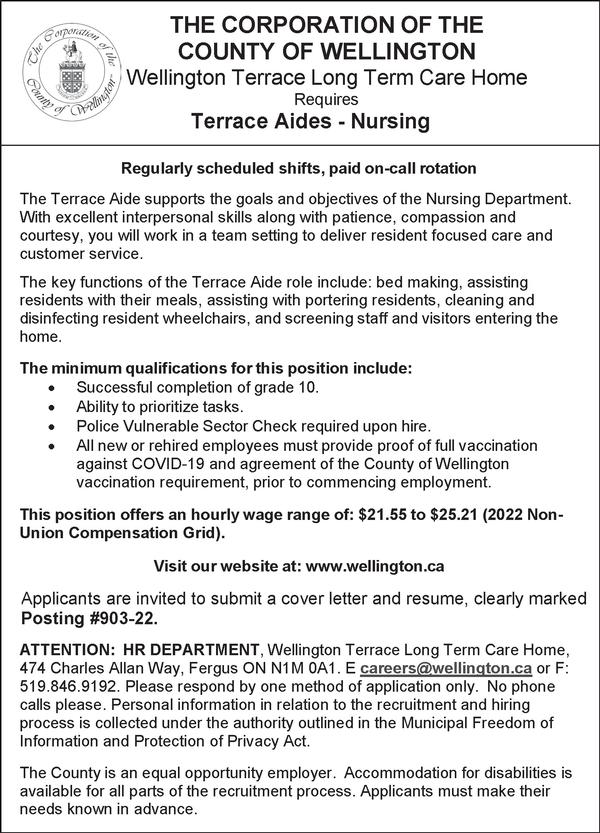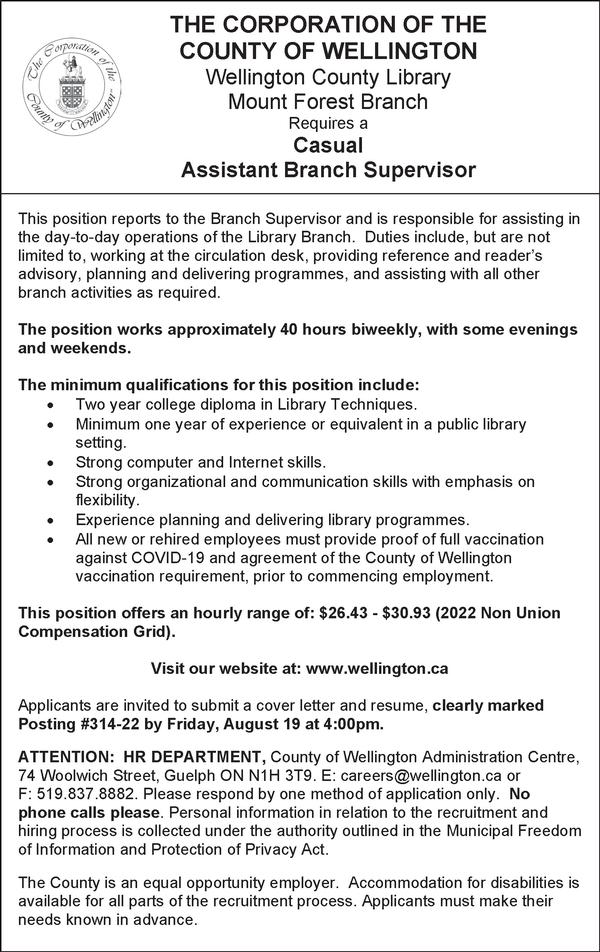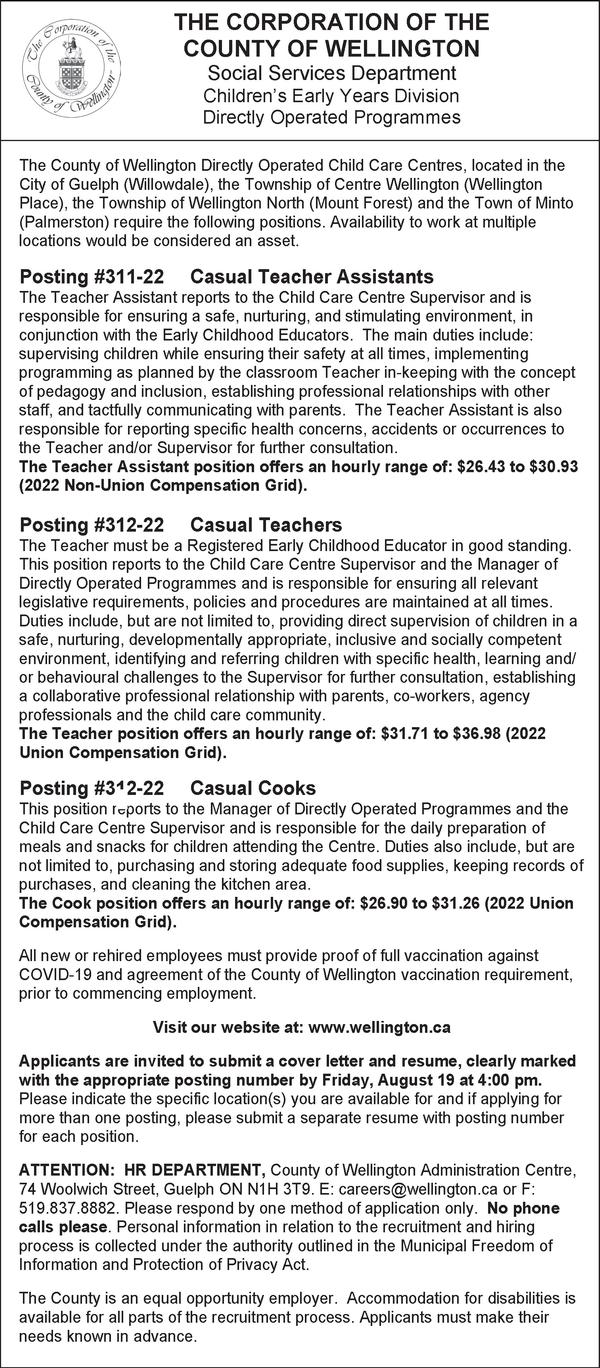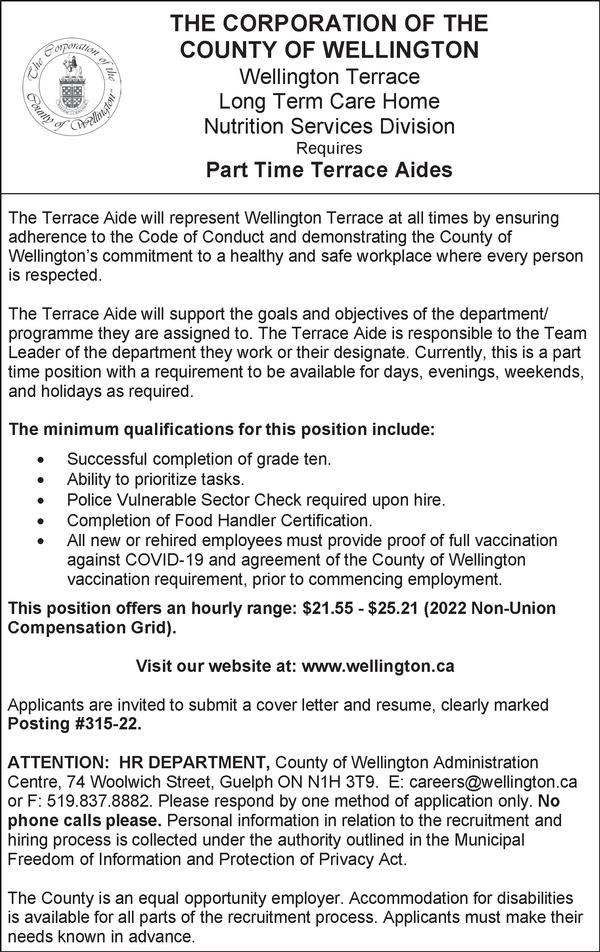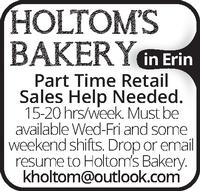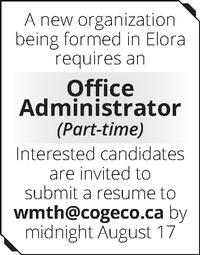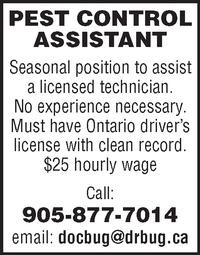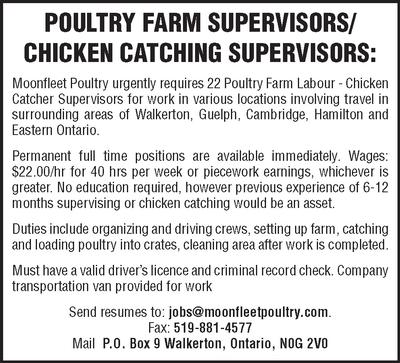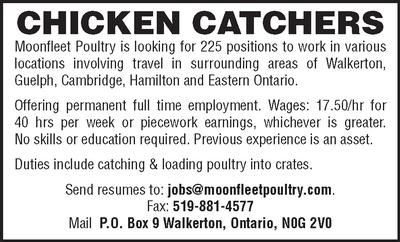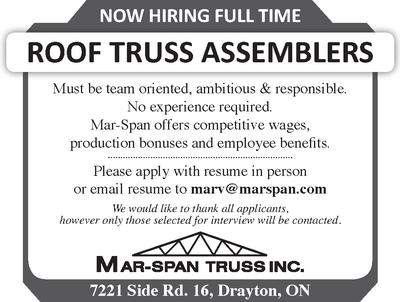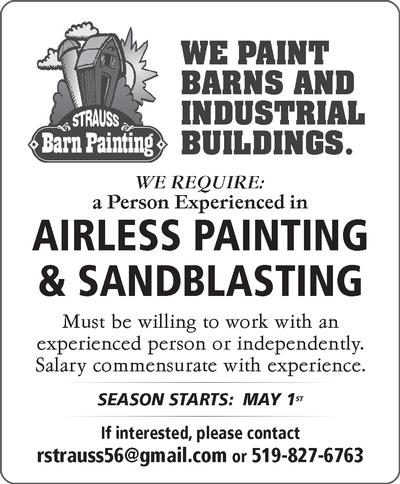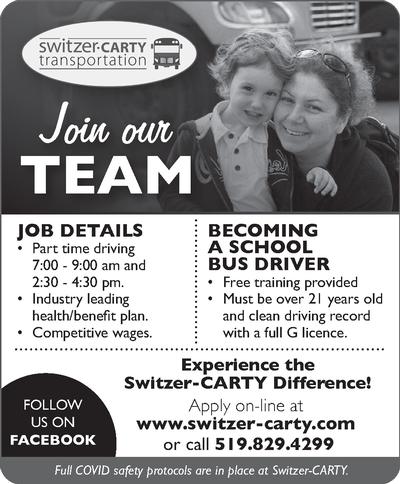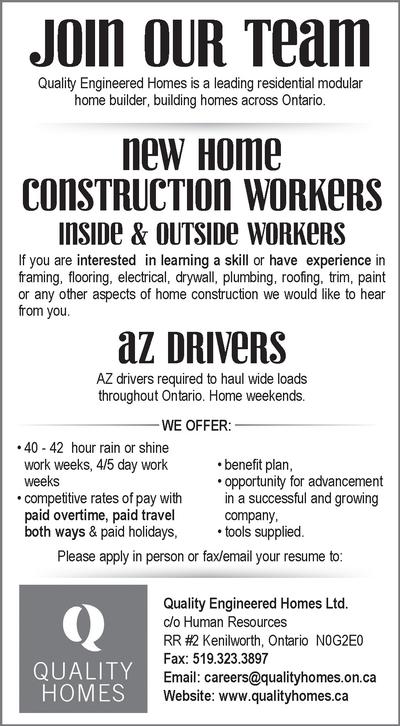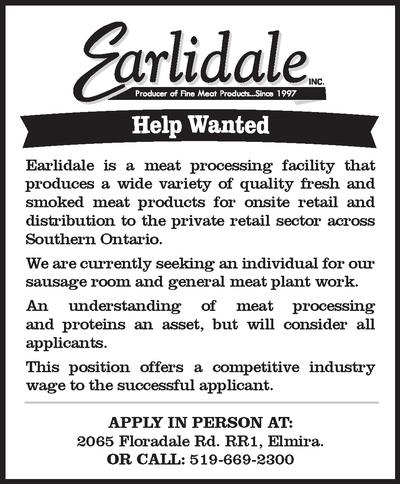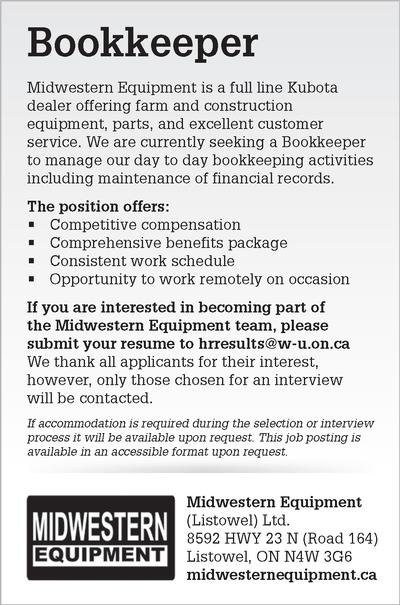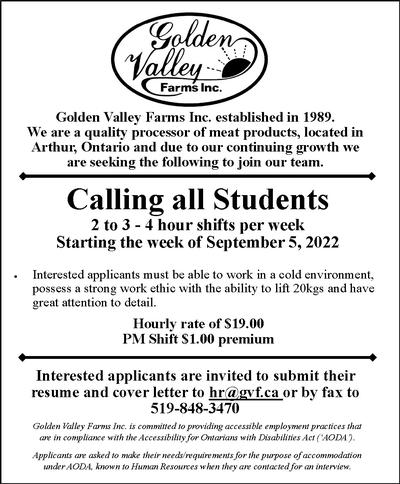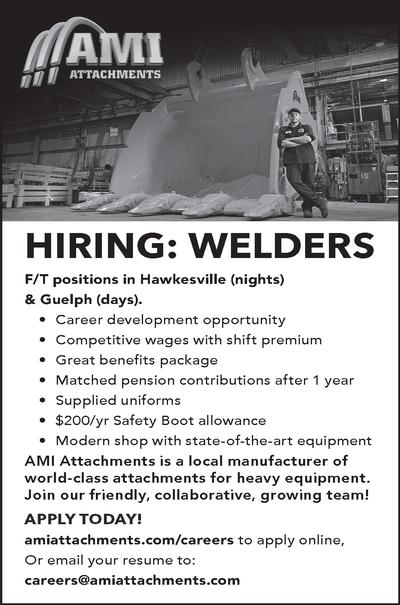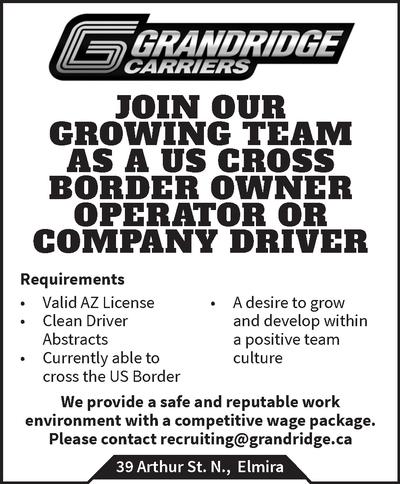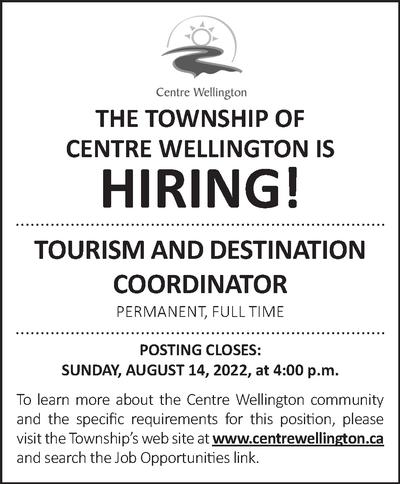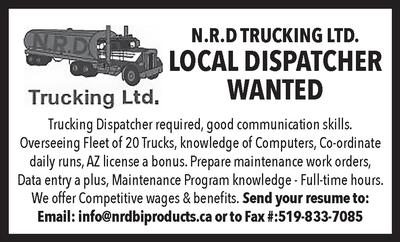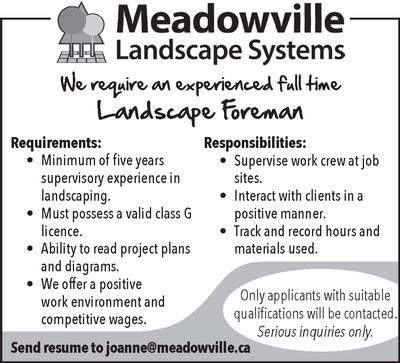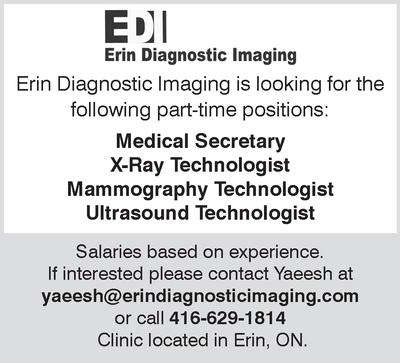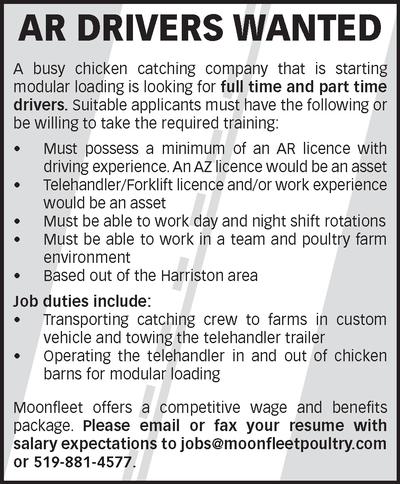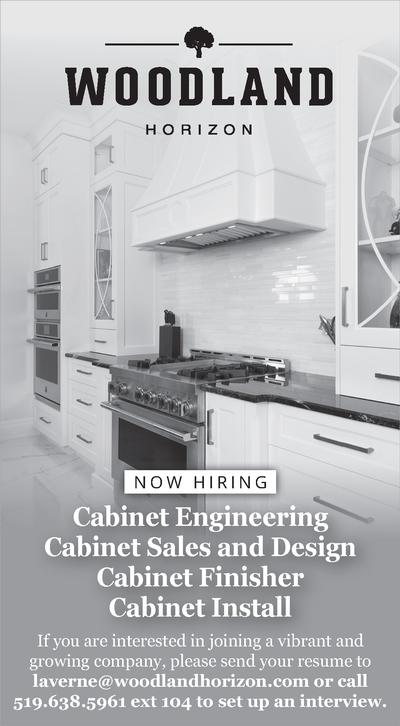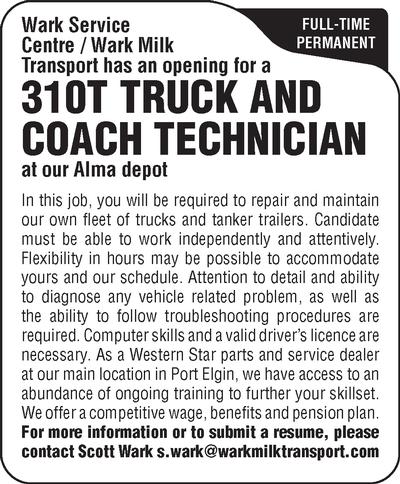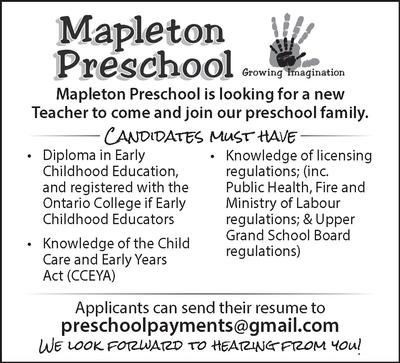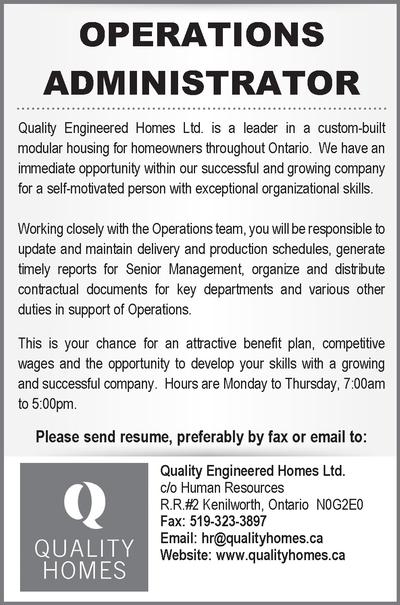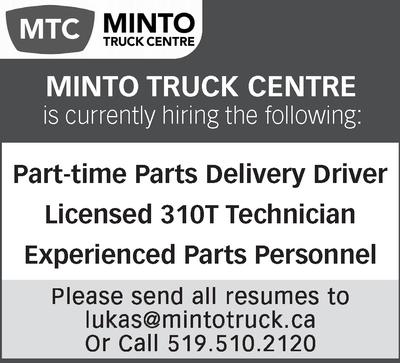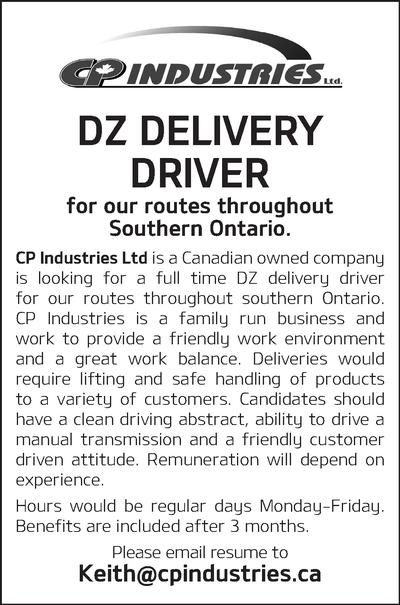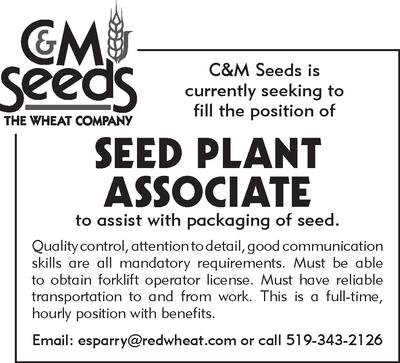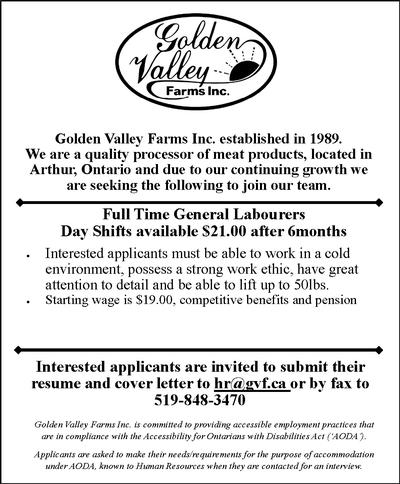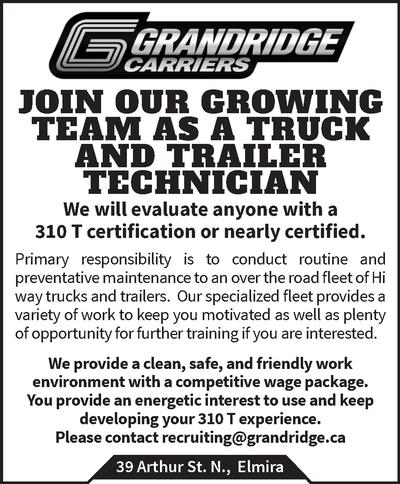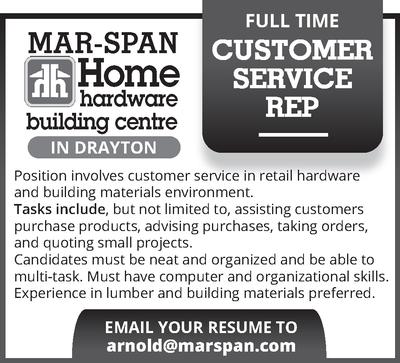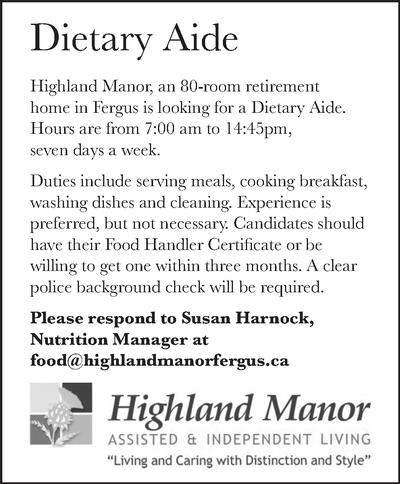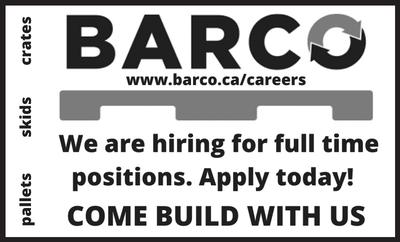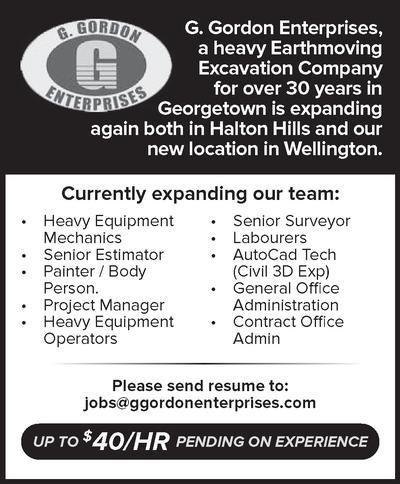 Items Wanted
WANTED-unwanted snowblowers, lawn tractors, rototillers, older farm tractors and equipment for reconditioning. Will pick up. Bob 519-400-2925 No Sunday calls.
GOOD USED home stereo wanted with AM/FM radio, 8-track player, record player in good working condition. Palmerston/Listowel area. Call 519-343-4791.
LOOKING FOR utility trailers and running GM pick-up trucks. Reasonable. Please call 519-502-1569