Classifieds
Announcements
Coming Events
HOLSTEIN MAPLEFEST Egremont Optimist Club presents their annual Maplefest. Saturday, April 8: 9-4 Sunday, April 9: 10-3 All events in Love's Sugar Bush, Grey Road 109, Holstein.
Farm and Livestock
Farm Equipment
TURNCO, BEARCAT packer wheels, $30 each. Grass seed box, 18 run International, newer model $975. Corn planter four row suitable for sweet corn, extra plates $750. Gravity box and wagon gear, 225 bushel for seed or feed $975. MF 33 seed drill 17 run, double disc, with roller on behind, used last spring, grain only $1650. Cultivator IH 18ft, manual wings, with harrows $2200. Dan Seifried 519-338-2688
Farm Land Wanted
WANTED LAND to Rent: RJM Cattle is looking to rent land to grow corn, beans, wheat, covercrop in a 3 yr. rotation. Will apply cattle manure after wheat on long term rentals if landowner wishes. Call Randy 519-589-6800
Horses
OUTDOOR RETIREMENTboard available near Fergus. Quiet setting with pastures $375/month includes hay & run-in shelter. 519-843-7773.
Livestock
Wanted: Old and crippled cull cows. Must be able to walk and be drug free. Cash paid. Call Dennis 519-654-7833.
M + M Livestock Wanted: Culled cows. Highest prices. Call collect 519-836-2070 Guelph or 905-852-3238 Uxbridge.
FOR SALE: One 4 1/2 yr. old cow with 4 month old calf at side. 519-843-3095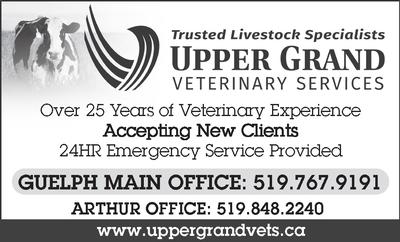 Produce For Sale
MT. FOREST Ag Auctions: Hay, straw, & firewood consignment auction every Wednesday 10am. Located east of Mount Forest @ 43853 Southgate Rd 4. 519-338-5267
SMALL SQUARE BALES-1st & 2nd cut hay. Timothly/-Alfalfa, no rain. Call 519-327-8791 or 226-820-8979
4x5 ROUND bales of hay for sale in Erin/Ospringe area. Phone 519-820-0517.
HAY AND STRAW- Hay:1st & 2nd cut large rounds and 1st cut large squares. Also large rounds of straw. Arthur area. Call 416-795-4706.
STRAW & HAY: large squares of 1st & 2nd cut hay. Straw, small squares wheat straw in bundles of 21. Call 519-575-5723
HAY FOR SALE: 4x5 rounds, first cut, mixed hay. $40/bale. Call 519-766-3786.
100, 4x5 bales of baleage. 20 bales of dry hay, no rain. Also 400ft. of 3" stainless steel milkline. Located in Caledon. 419-938-1070
2022 HAY, 1st cut, green mixed grass/hay. No rain. Small square bails. Real nice horse hay. $5ea. Orangeville, 519-215-0369.
HAY AND STRAW - will deliver in loads of 42-4x5, 72 big square bales. Call Reg Small 519-323-2191.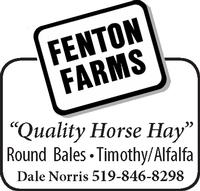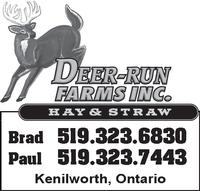 Homes' Apartments & Condos
Apt. for Rent
2 BEDROOM ground level apartment with immediate availability in Mount Forest. 950 sq ft, in-floor heat, $1800 plus heat/water/hydro. Stainless steel fridge/stove/-dishwasher and stacked washer/dryer. No stairs! 1 parking spot incl, additional available. Perfect for 55+. No smoking inside. Pets considered. Call 226-646-7834 or info@perennialliving.ca
HARRISTON SENIORS 1-bedroom apt., ground level, $1295. Gas heat, water, fridge and stove included. Hydro extra. Coined laundry onsite. No smoking/no pets. Available now. 519-510-9191
Homes for Rent
NEW 2+2 BEDROOM Duplex w/finished basement. Available May. Accessible to many amenities, ideal for seniors. $2,550/mth.+ utilities, first, last, references. Inquire by text/call 519-323-7441
Homes for Sale
FOR SALE: Charming 4BR/-2BA Home in Floradale. Spacious layout with a .5 acre lot. Convenient location 2217 Floradale Rd. Contact us to schedule a viewing! $589,900 phone 226-780-8702 MLS#40362813
Items for Sale
Antiques
IRON BUCKET- New ideas Yeah! We want crocks, toys, amazing small vintage clothes, old mags, cool records, neat lighting. (Old tins & neat old bottles, any advertising-granite & tin ware.) The cool-groovy mid century! Give a shout out to us. 519-787-8287 (answering machine) St. Andrew St. W. Fergus (10-ish till 5-ish/ mostly reliable).
Items for Sale
MOVING SALE: dining room table, glass top w/wood edges, 6ft.x40in., 6 matching upholstered chairs, $400; La-z-boy chair and a half with matching ottoman, sierra red, $200; matching upholstered armchair, $250; 40 inch round coffee table, glass top w/wood edge and 4 matching stools that sit under table, $200; small curio cabinet (3ft.w. x 14in.deep), solid cherry w/-glass doors, mirrors inside, light, glass shelves, $250. All in excellent condition. Cash & Carry. 519-831-0386 (Guelph)
FIREWOOD LOGS for sale-tractor trailer loads, long links. Call Rick, 519-353-8167
VAN TRAILERS to buy. Call Reg Small for more details, 519-323-2191.
CONTRACTOR REPAIRS, restores, remodels, builds and jacks up farm and storage buildings, cottages, homes, etc. Also roofing, siding, doors, windows, fencing, cement work, beams, posts, timbers, framework, rafters, foundations, decks, docks installed, replaced, repaired. Brian McCurdy 519-986-1781/ 519-375-0958.
PRESSURE WASHERS- A unit to suit most every application, cold, hot and pressure cleaning detergents. Tri-Mech Inc . 519-638-2836
WELL SEASONED Firewood for sale. Stored inside. Local delivery included. Call for pricing or to order 226-821-1868.
BURIAL PLOTS for sale. Our plans changed. 2 roadside plots in Apostle Garden at Memory Gardens, Breslau. Excellent price savings. Text 519-830-3805
WHITE PINE LUMBER- 1in. x 8, 10, 12in. Call for a quote. A. Rogers Sawmill, one mile east of Ennotville. 226-821-3990. Hours: 8am-12, 1-5pm.
FIREWOOD- SEASONED hardwood. 12" or 16" lengths available. Picked up or delivered. 519-846-5010 or cell 519-575-5723.
A-1 FIREWOOD - mixed hardwood, 12in. or 16in. lengths. Delivery available. Call 519-994-6075
FRESH DUCK table eggs $5 dozen, Mount Forest 519-323-4129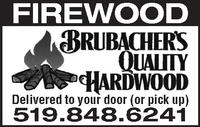 Mortgages and Financial
Private Mortgages
THE MORTGAGE PEOPLE- We do difficult mortgages. 1st, 2nd & 3rd mortgages. Residential, Commercial, Industrial, Farms & Land. Good credit, bad credit, self-employed. We will come to you. We use your equity in your home to get you approved. Mortgages are cheaper than your credit card. REVERSE MORTGAGES. No fees up front. One week to complete after everything is signed. Could be sooner! Call Don Madill #M08004349 or Nicholas Seibert #M19000535 519-743-5361 or 1-800-361-5114 (Lic#10300) www.themortgagepeople.ca
Personal Services
Cleaning Services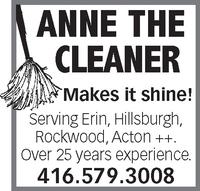 Storage
20FT SHIPPING containers for sale or rent. Also, 40FT Shipping containers for sale. Merlin Rice 519-323-1208 or 519-323-8670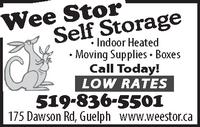 Professional Services
Custom Work
CUSTOM Manure handling (solid or liquid). Skidsteer service available. Barn cleaning etc. 519-831-3730.
Lawn & Garden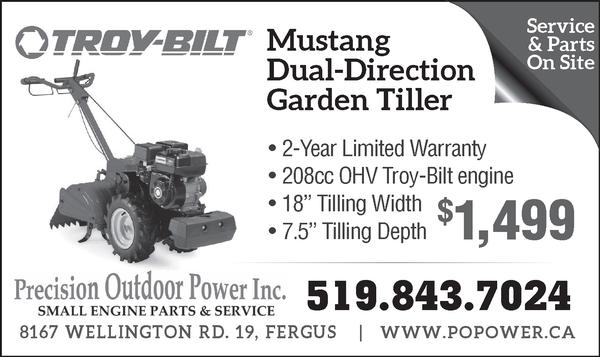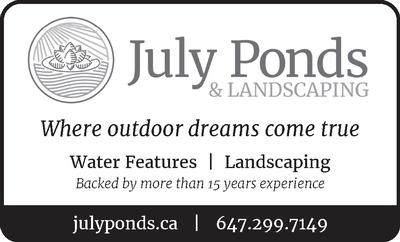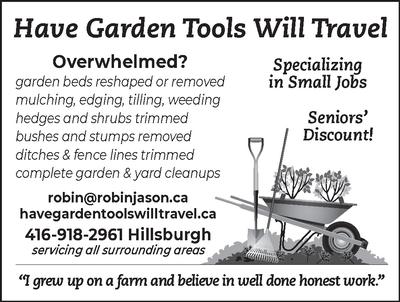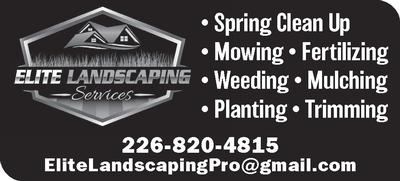 Scrap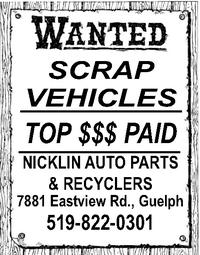 Trades and Services
MARTIN WELL Drilling- Rejuvenate & clean up existing wells. Well extensions. De-commission abandoned wells. Flow tests. Pump service & water treatment. MOE certified. Call Len 519-846-9162, Jeff 519-846-1993 or Mike 519-638-8928. www.martinwelldrilling.com
GREENWAY CHIMNEY: Installs, sweeping, inspections, masonry repairs. WETT certified for your safety. Call 519-820-6369.
SUMP PUMP installations & inspections. Back-up systems installed. Licensed and insured. Ken, 519-831-0422
WETT CERTIFIED Wood & Pellet Technicians. Pellet and wood stove: sales, sweeps, diagnostics, parts, repairs, inspections & installations. Showroom featuring Harman & Enviro Pellet Stoves open by appointment. Doug Beatty & Sons, 519-848-3273
COUNTRY VIEWConstruction: Residential & Agricultural additions & framing. Free estimates. Mount Forest 519-261-0185
RETIRED UPHOLSTERER will re-do kitchen & dining room chair seats. Elmira area. 519-502-1569 / 226-972-5813.
AB RENOVATIONS Basement, Bathroom and Kitchen renovations, ceramic tile, wall papering, painting, drywall, you name it. Affordable pricing. Free estimates. Fergus and surrounding area. Alan 519-787-1202 or cell 519-830-1202
LICENSED PLUMBER- 40 years experience. All types of installations and repairs. Hot water tanks, water softeners installed. Call Ken for a free estimate, 519-831-0422.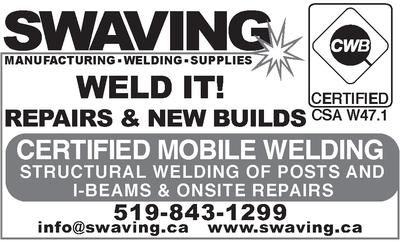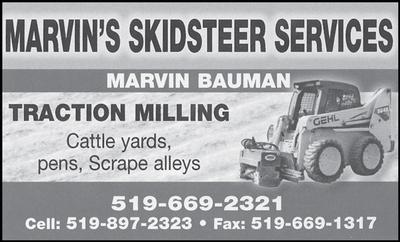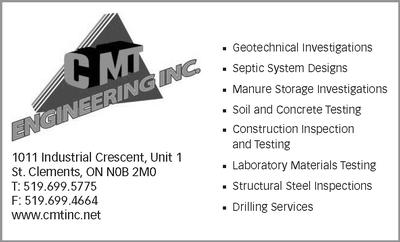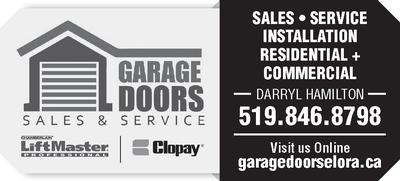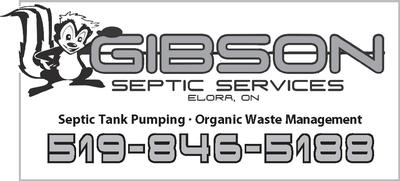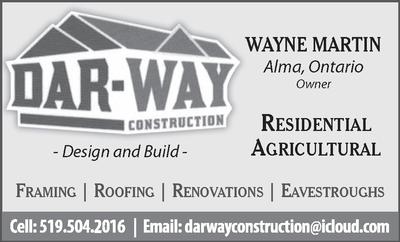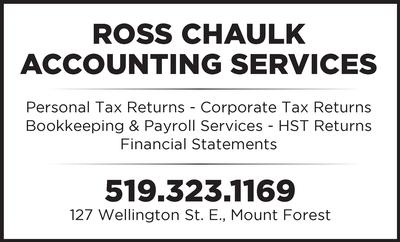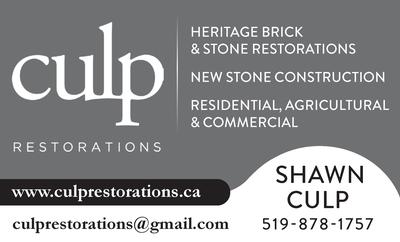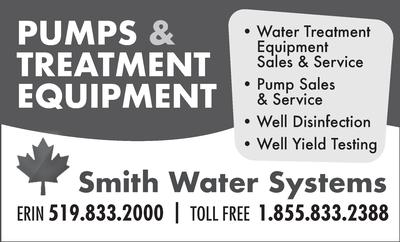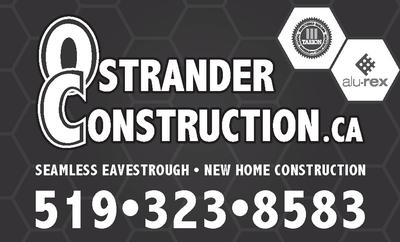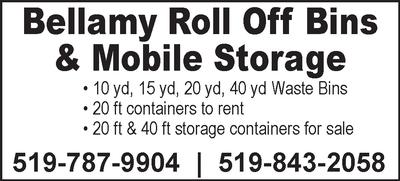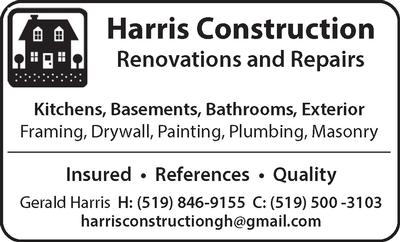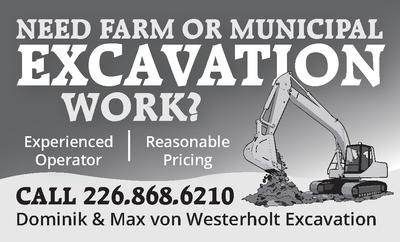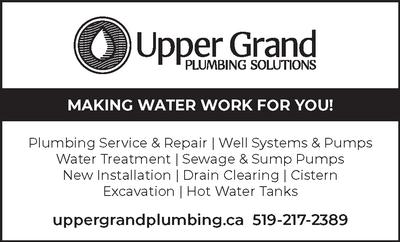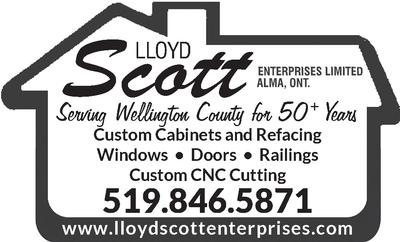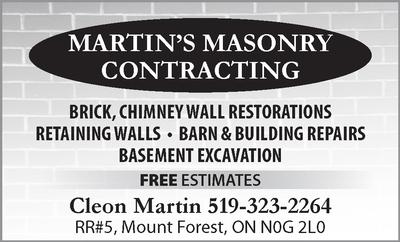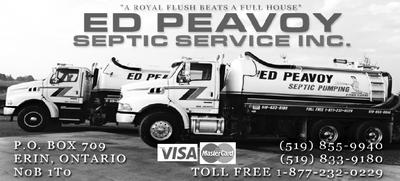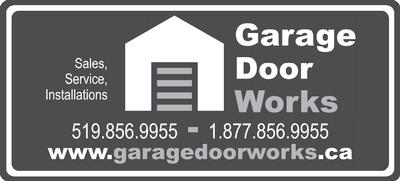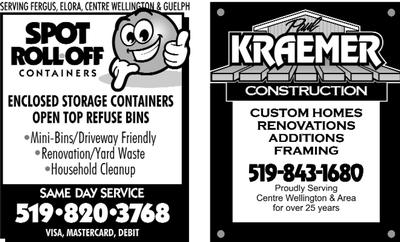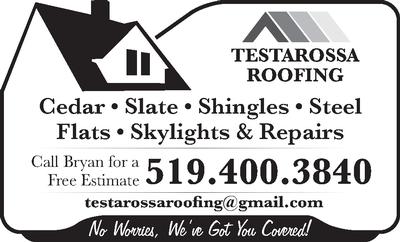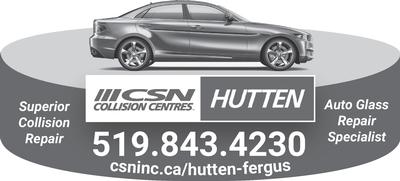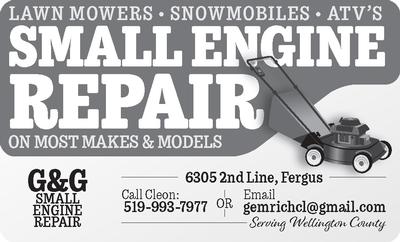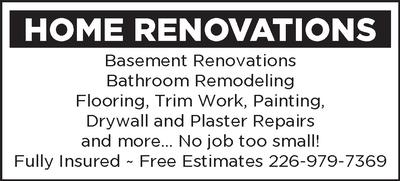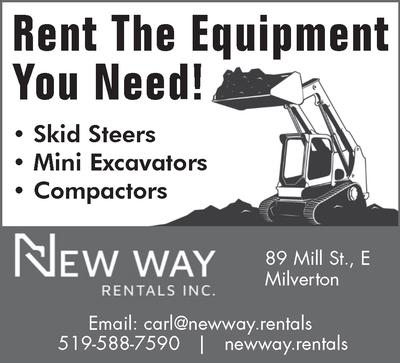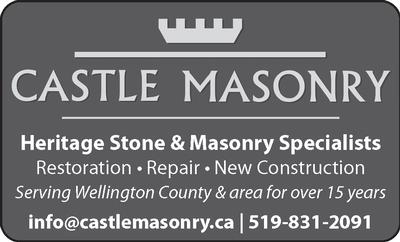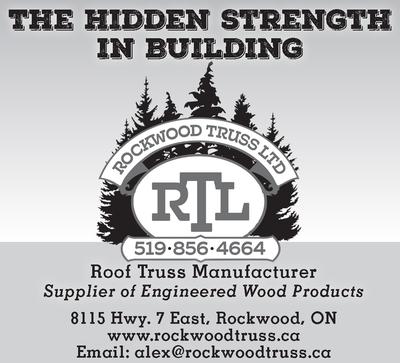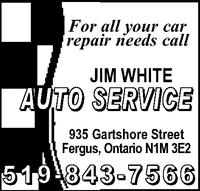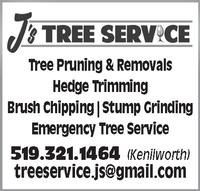 Vehicles
Cars
AUTOMOTIVE PROJECT? Do you have one you would like done, but don't have the time or the facility? My specialty is older cars. Let's talk. Ron 226-820-1842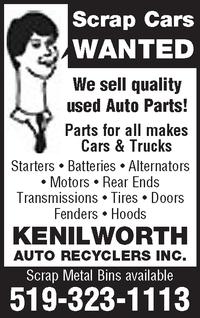 Trailer and Mobile Homes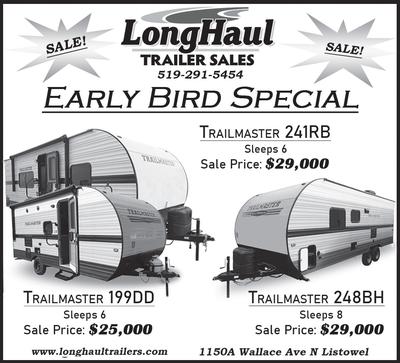 Trucks
2011 Ram 1500 Club Cab ST. 5.7 Hemi, 4X4, Black exterior, grey interior. In great shape. Features like new all terrain tires on large rims. Additional; power amp & Sub Woofer, backup camera, mirror extensions, fog lights, high efficiency air filter, folding hardtop box cover that locks, running boards, tinted windows, door eaves, trailer brake controller, and more. Clean and works well. 519-787-0734 Asking $16,000
Wanted
Help Wanted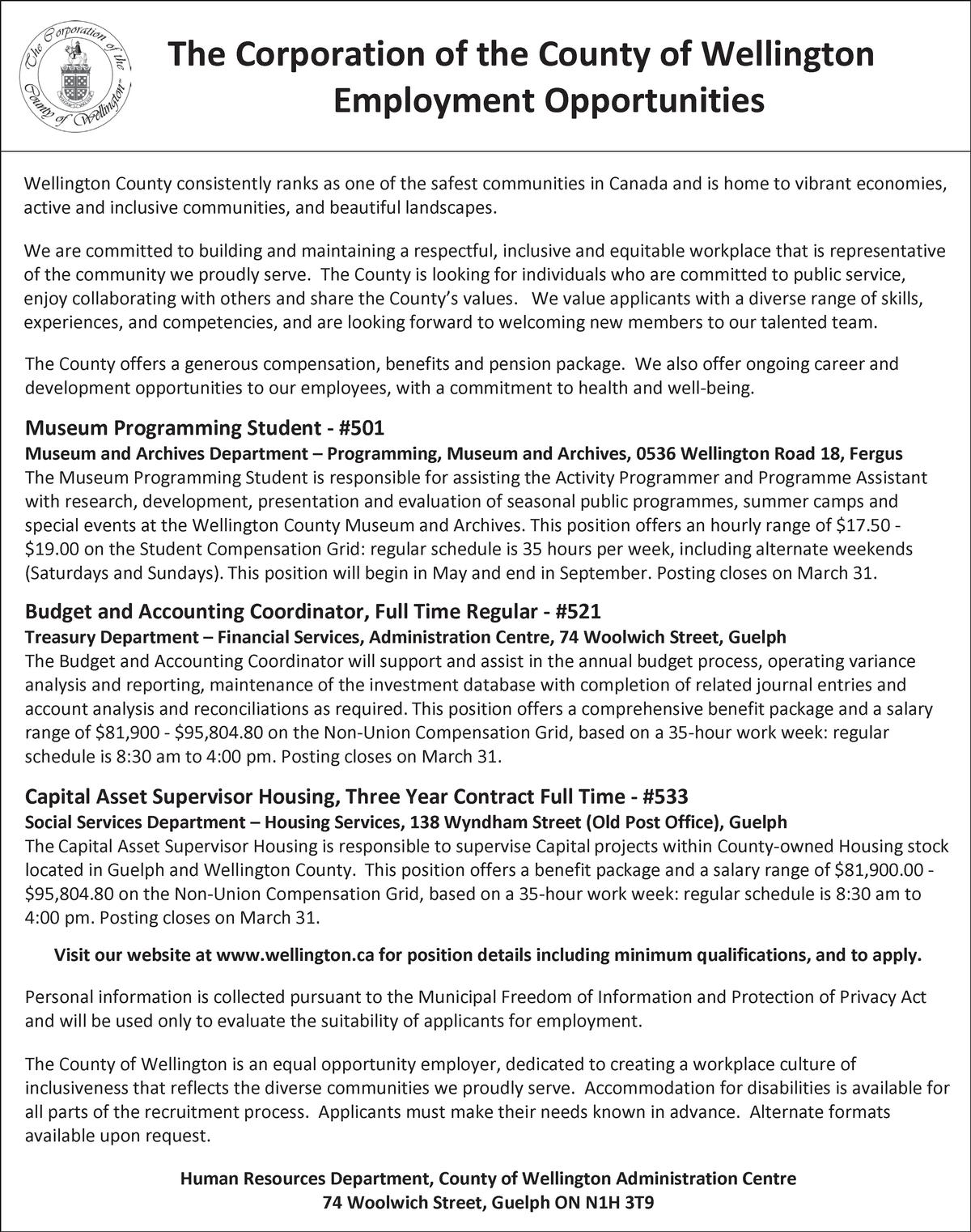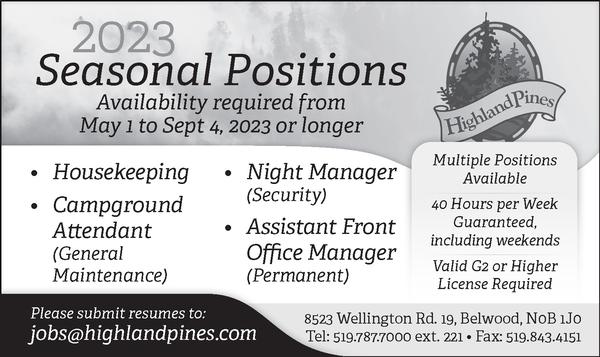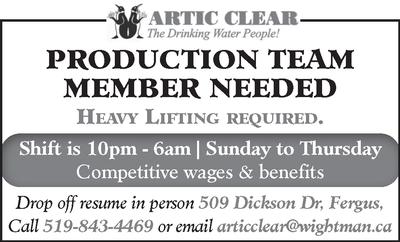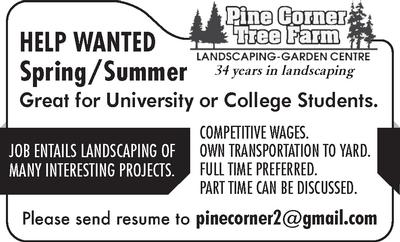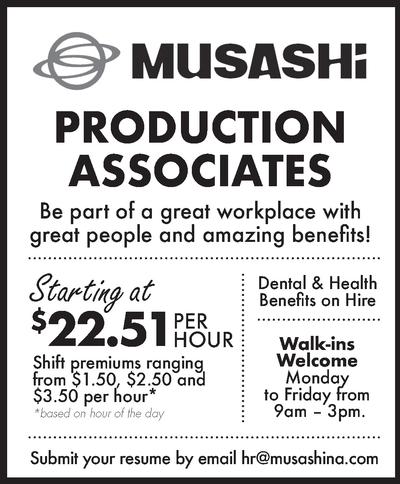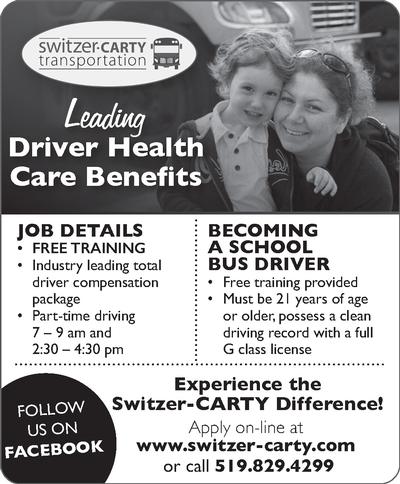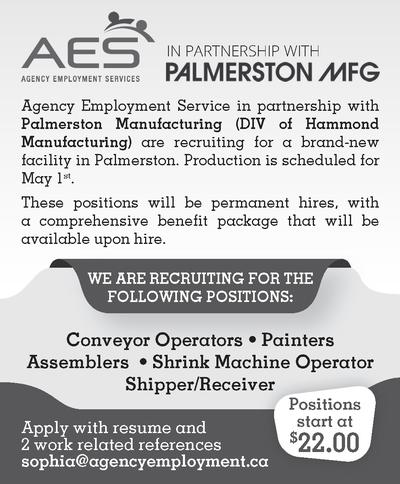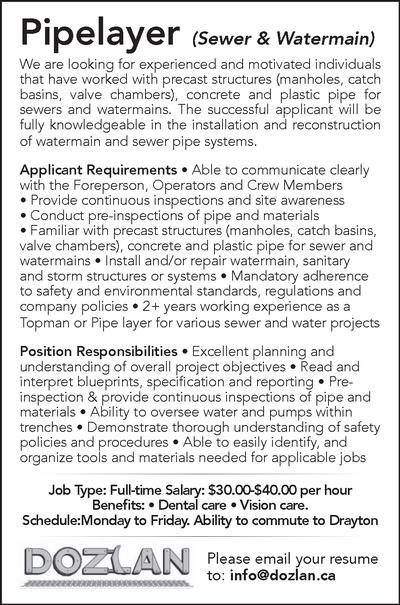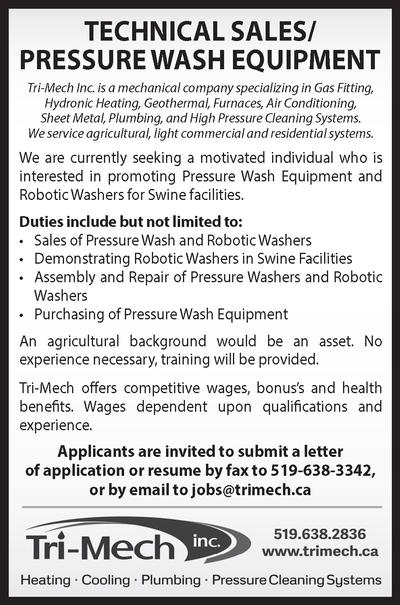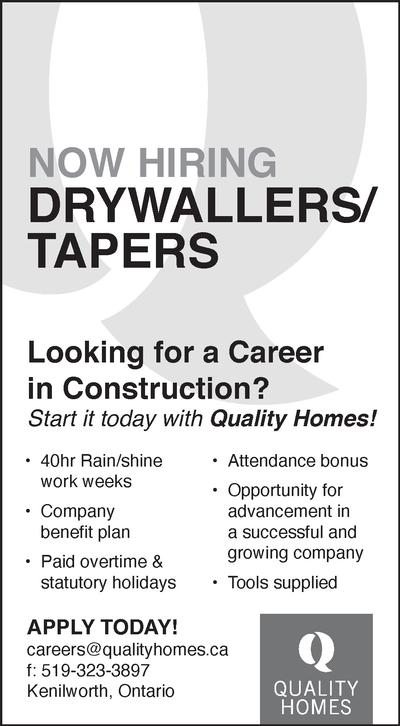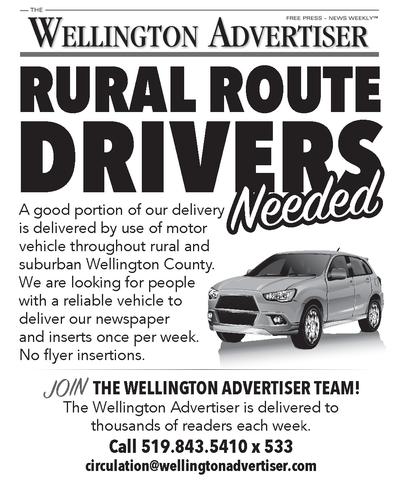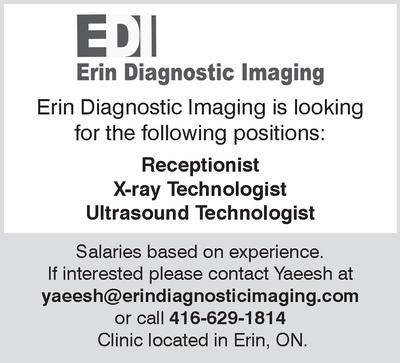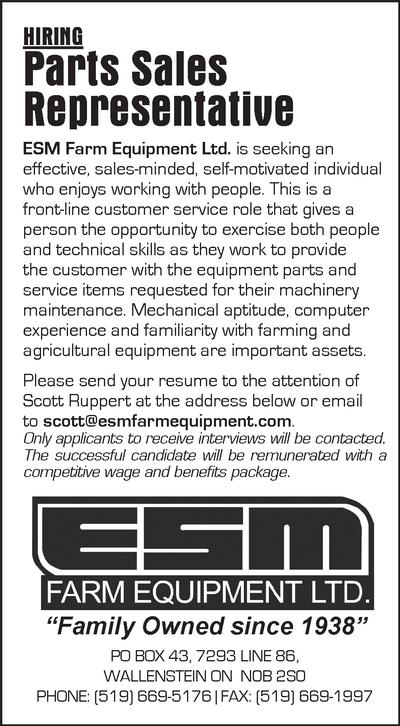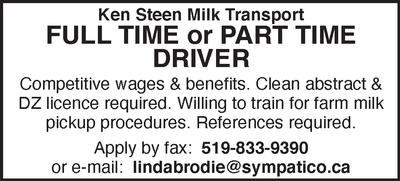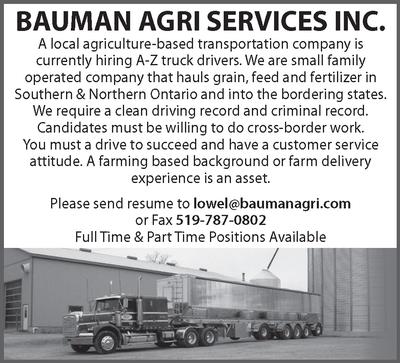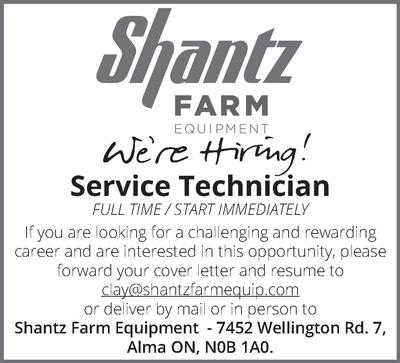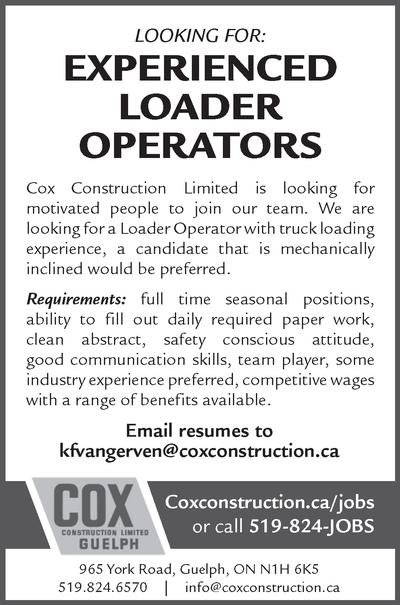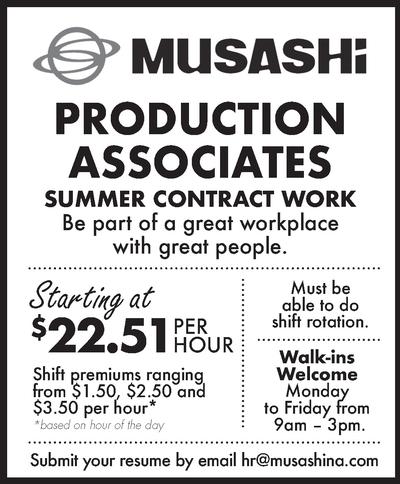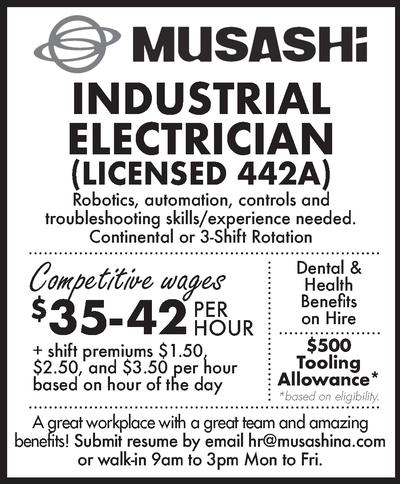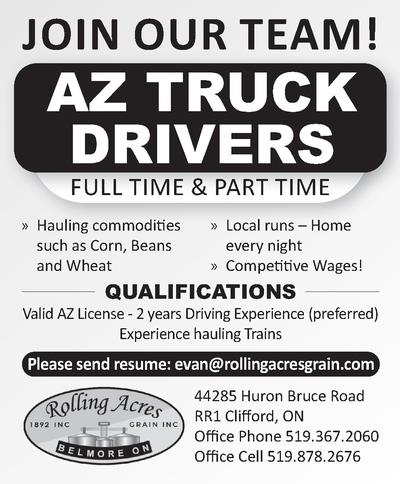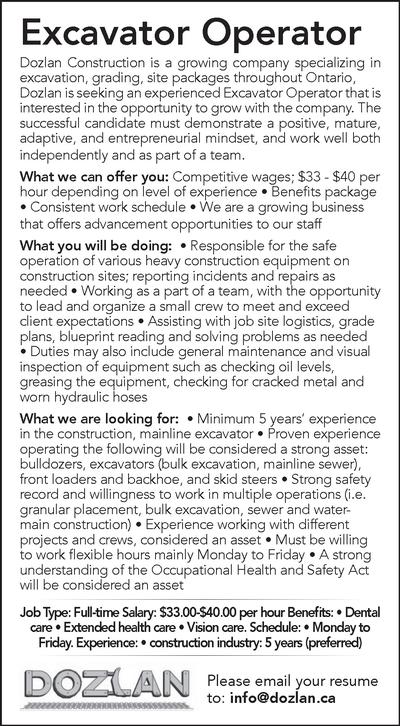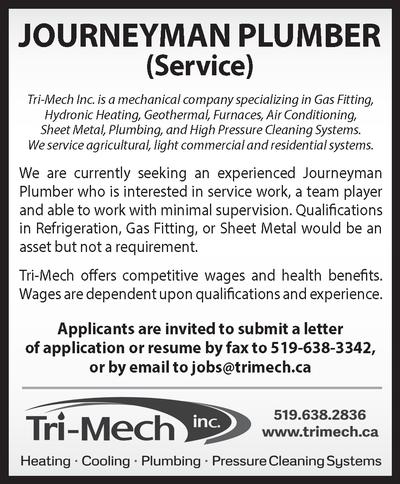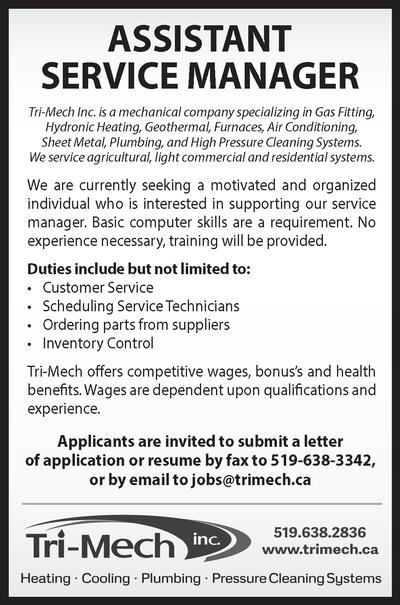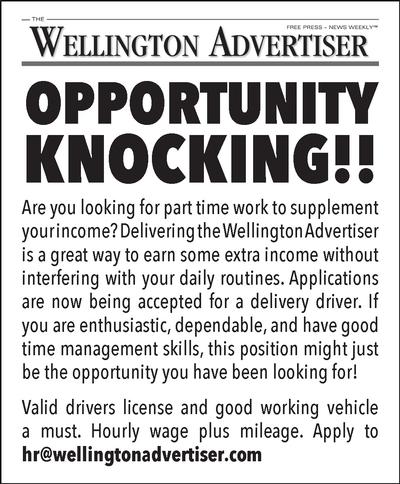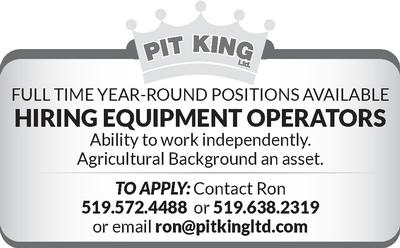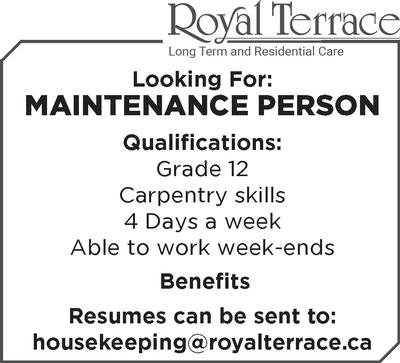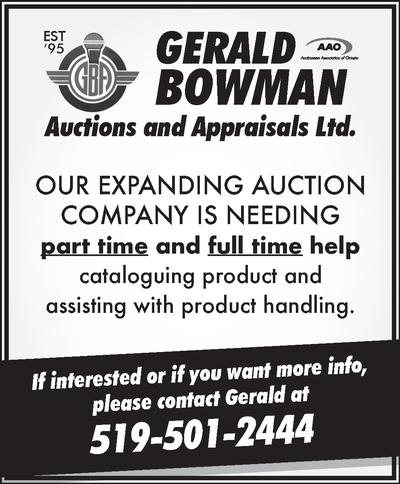 Items Wanted
WANTED TO BUY- COCA COLA collectibles and any other soda collectibles. Also looking for pinball machines, old milk bottles, old dinky toys and gas and oil collectibles. Call 519-830-0759.
WANTED-unwanted snowblowers, lawn tractors, rototillers, older farm tractors and equipment for reconditioning. Will pick up. Bob 519-400-2925 No Sunday calls.
ENCLOSED TRAILER wanted; 14 or 16ft. Also wanted bow for violin. Call 519-938-7161.
Wanted to Rent
LOOKING FOR small house and barn. Must be animal friendly. Older couple looking in north Wellington County or Grey Bruce. Looking for long term. Text 249-525-7796