Classifieds
Announcements
Notices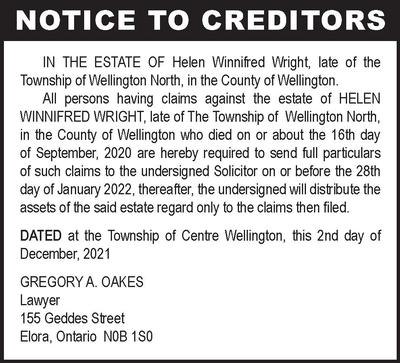 Farm and Livestock
Farm Equipment
185 JOHN DEERE lawn tractor with snow blower attachment. New Idea snow blower 6ft with 3PH. 20ft hayfeeder wagon on wheels. 400 bushel Killbros grain buggy. 519-216-8052
GRAIN HANDLING Facility for Sale. Propane Airstream/GSI 4026Dryer Elevator, turn head and down spouts, 2-30,000bu. bins, 1-60,000bu. bin 1-overhead bin. 1st30,000bu. bin elevator and dryer erected 2004, 2nd30,000bu. bin erected 2005, 3rd60,000bu. bin erected 2010. All equipment sold as/-where is, purchaser responsible for takedown/removal. Viewing available by appointment. GoogleEarth street view image at 6040 Second Line E. Pilkington. Sealed bids accepted until January 14, 2022. Please call 519-826-1538 for inquires or to arrange to submit bid.
Livestock
PULLETS ready to lay brown or white. New and used equipment. No order too small. Pullets Plus Inc. 6880 Line 86, Elmira. 519-669-2225.
M + M Livestock Wanted: Culled cows and old horses. Highest prices. Call collect 519-836-2070 Guelph or 905-852-3238 Uxbridge.
Wanted: Old and crippled cull cows. Must be able to walk and be drug free. Cash paid. Call Dennis 519-654-7833.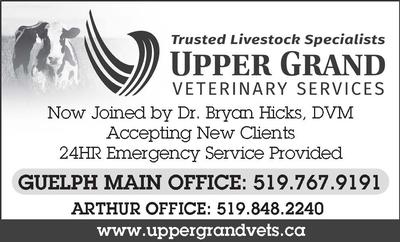 Produce For Sale
GRASSFED/PASTURED Meats. Free-range brown eggs $3/doz. Mixed box of pork 20lbs $110.00. Whole chickens 4-5lbs $3.75/lb; 30lb box of mixed meat Pork/Beef/-Chicken. $225.00 Call 519-497-6036
HAY FOR Sale, 500 4x5, 1st cut; 200 4x4 2nd cut. Round bales. No rain. Fergus area 519-341-3464 or 519-835-2425
MT. FOREST Ag Auctions: Hay, straw, & firewood consignment auction every Wednesday 10am. Located east of Mount Forest @ 43853 Southgate Rd 4. 519-338-5267
STRAW & HAY: large squares of 1st & 2nd cut hay. Straw, small squares wheat straw in bundles of 21. Call 519-575-5723
HAY- BIG squares of real good soft mixed hay. No rain. Stored inside. $75/bale picked up or stored until needed. 519-658-3103 (Eden Mills)
POTATOES FOR Sale. purple and yellow (Yukon Gem). $13 for 50lbs; $3.50 for 10lbs. 9190 Hwy #6, Kenilworth, 519-848-6231 Closed Sundays
HAY AND STRAW - will deliver in loads of 42-4x5, 72 big square bales. Call Reg Small 519-323-2191.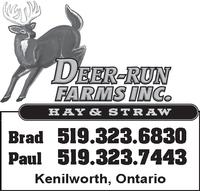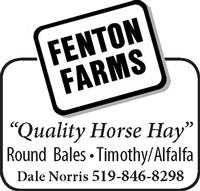 Homes' Apartments & Condos
Apt. for Rent
2 BEDROOM Apartment for rent. Heat, hydro, fridge, stove, 1 parking spot incl. Laundry on site. Located in Moorefield. Adult building. $1000/month 519-638-3054
DALBY HOUSE Apartments 143 Metcalfe St, Elora dalbyhouse.ca Luxury 1&2 bedrooms. January 1st Occupancy. Utilities included. On-site laundry. Elevator. For info: Maven Commercial Real Estate, Brokerage 705-728-9000
Shared Accommodation
ROOM FOR Rent- between Rockwood and Belwood-Large Bedroom with shared kitchen and bathrooms. 3,200 sq foot home on 100 acre farm. Heat/hydro/laundry/parking and internet included. No pets, 2 large dogs on site. Own transportation is a must. No smoking/vaping indoors. $650.00 per month. Proof of vacination required. For further information call or text Kip @ 519-856-2538
Items for Sale
Antiques
IRON BUCKET *Notice* we are putting all our goods on sale till January 1st. 10%-40% discounts! Varies because we house pick china, records, pottery, paper. Many new arrivals! "WE WILL TRADE" We will be changing our look over the winter and adding L and L Home Services! (coming soon) Iron Bucket, St Andrew St W 11-5 everyday! 519-787-8287 "Answering Machine"
Items for Sale
CONTRACTOR REPAIRS, restores, remodels, builds and jacks up farm and storage buildings, cottages, homes, etc. Also roofing, siding, doors, windows, fencing, cement work, beams, posts, timbers, framework, rafters, foundations, decks, docks installed, replaced, repaired. Brian McCurdy 519-986-1781/-519-375-0958.
FIREWOOD- SEASONED hardwood. 12" or 16" lengths available. Picked up or delivered. 519-846-5010 or cell 519-575-5723.
ANNUAL BOOK Sale at Shady Lawn Fabric. 10% off all books for the month of December. 519-323-4834
SNOWBLOWER: TORO 828 - 252cc - 2 stage, electric start. $150 Call 226-820-3011
55" SONY TV, rear projection, excellent condition $200 Call 519-928-5694
CHRISTMAS GIFT Baskets from Maitside Store. Prices $13-$33. Filled with local specialties! Honey, jam, maple syrup, applechips, granola and Maitside apples. Baskets vary according to price. Call for pickup locations and details. 519-835-0099
PRESSURE WASHERS- A unit to suit most every application, cold, hot and pressure cleaning detergents. Tri-Mech Inc . 519-638-2836
FIREWOOD 12" lengths split, seasoned, stored indoors $60/cord 7591 8th Line, Drayton. 519-638-7791
FIREWOOD FOR Sale. Seasoned mix. $65/facecord. Delivery available. Call 519-338-5264
VAN TRAILERS to rent or buy. Call Reg Small for more details, 519-323-2191.
FIREWOOD STORED inside. Call 519-323-9397 Southgate Rd 12
WAREHOUSE LIQUIDATION. Up to 70% OFF Hardwood, Vinyl, Laminate, Carpet and Mattresses! 3 Days Only! Dec 6, 7 & 8th at 469 Josephine St Wingham 519-323-1331
WHITE PINE LUMBER- 1in. x 8, 10, 12in. Call for a quote. A. Rogers Sawmill, one mile east of Ennotville. 226-821-3990. Hours: 8am-12, 1-5pm.
SNOWBLOWER FOR Sale 8.5 Hp Tecumseh engine, 26" cut, electric start. Asking $250 Call 519-323-9197 John
FIREWOOD-Mixed hardwood. Cut, split, dry. 12" lengths. $60 / face cord. Call 519-669-3207
FIREWOOD LOGS for sale-tractor trailer loads, long links. Call Rick, 519-353-8167
A-1 DRY Hardwood, 12" or 16", mostly hard maple. Call 519-994-6075
FIREWOOD FOR Sale. Harriston area Call 519-510-2003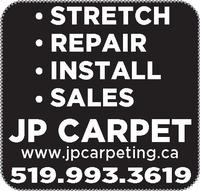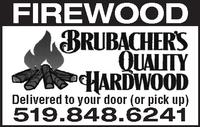 Mortgages and Financial
Private Mortgages
THE MORTGAGE PEOPLE- We do difficult mortgages. 1st, 2nd & 3rd mortgages. Residential, Commercial, Industrial, Farms & Land. Good credit, bad credit, self-employed. We will go to your home. Mortgages are cheaper than your credit card. REVERSE MORTGAGES. No fees up front. One week to complete after everything is signed. Could be sooner! Call Don Madill #M08004349 or Nicholas Seibert #M19000535 519-743-5361 or 1-800-361-5114 (Lic#10300) www.themortgagepeople.ca
Personal Services
Cleaning Services
HOUSEKEEPING AVAILABLE Call 519-803-0911
RELAX TODAY! Allow my professional, reliable team to stage, clean and/or organize your home. Quality home service provided in Centre Wellington. We use all natural cleaning products with weekly, bi-weekly or spring clean openings. Great references available. Call Jeanine today at 519-835-5075.
Personals
OUR LADY OF FATIMA'S "Great Promise" of Aid for Salvation. "I promise to help at the hour of death, with the graces needed for their salvation" whosoever on the first Saturday of five consecutive months shall confess and receive Holy Communion, recite five decades of the Rosary and keep me company for 15 minutes while meditating on the 15 Mysteries of the Rosary with the intention of making reparation to me. St. Joseph Catholic Church, Fergus, ON. Masses: Sat. 5pm, Sunday 9:00a.m. and 11:00a.m.
PROMISES OF THESACRED HEART- Pious souls consecrate to the Sacred Heart of Jesus, in the spirit of reparation, the First Friday of each month. Jesus himself, made twelve promises to those who practice and promote this devotion. 1. I will give them all the graces necessary for their state in life. 2. I will give peace to their families. 3. I will console them in all their troubles. 4. They shall find in My Heart an assured refuge during life, and especially at the hour of death. 5. Tepid souls shall become fervent. 6. Sinners shall find in My Heart the source and an infinite ocean of mercy. 7. I will bless the homes in which the image of My Heart shall be exposed and honored. 8. Fervent souls shall speedily rise to great perfection. 9. I will give to priests the power to touch the most hardened hearts. 10. Those who propogate this devotion shall have their names written on My Heart, never to be effaced. 11. I will pour abundant blessings on all their undertakings. 12. I promise thee, in the excess of the mercy of My Heart, that its all-powerful love will grant to all who receive Holy Communion on the First Friday of every month, for nine consecutive months, the grace of final repentance, and that they shall not die under my displeasure, nor without receiving the Sacraments, and My Heart shall be their secure refuge at that last hour. Catholic Missions in Canada 1-800-361-1128.
Storage
48' & 53' DRY TRAILERS to rent or sell, also 20' sea containers for rent. Merlin Rice, Mount Forest. 519-323-1208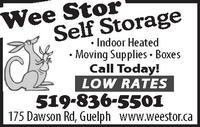 Professional Services
Custom Work
CUSTOM Manure handling (solid or liquid). Skidsteer service available. Barn cleaning etc. 519-831-3730.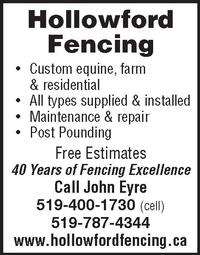 Lawn & Garden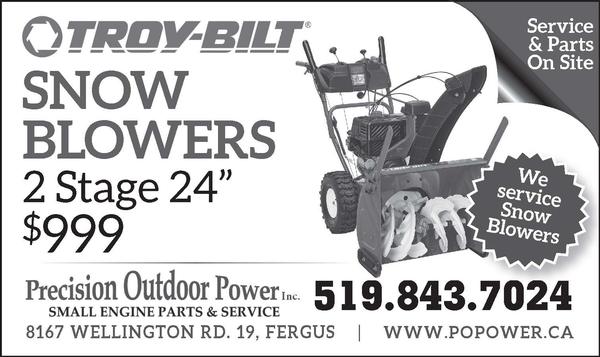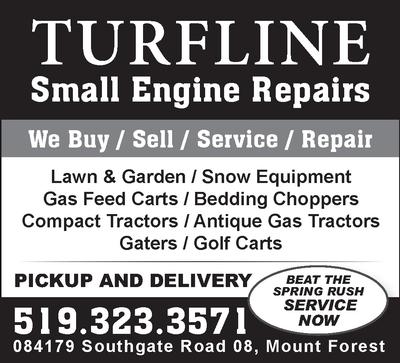 Scrap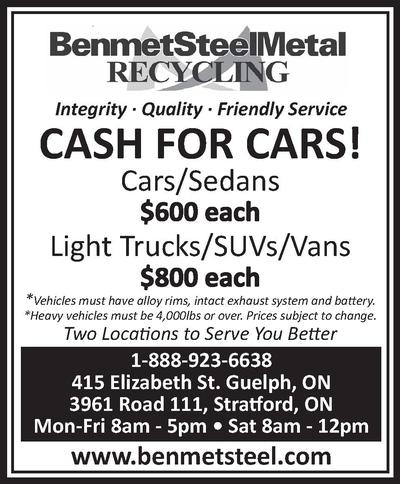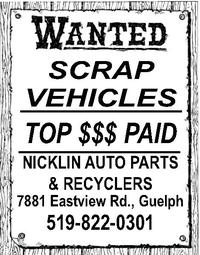 Trades and Services
TCI EXCAVATING, Land Clearing and Demolition in Wellington County. Some of the services we provide are: Custom Excavating. Demolition. Land Clearing. Driveway installations. Pathway excavations. Basement excavating. Backfilling. Sewer Line excavating. Post hole drilling. Pond excavating. Drainage. Site measuring & surveying. Sub contracting. Send us the details of your project and we will let you know how we can help. info@tcincorporated.com
LICENSED PLUMBER- 40 years experience. All types of installations and repairs. Hot water tanks, water softeners installed. Call Ken for a free estimate, 519-831-0422.
RON'S DRYWALL and Renovations. Over 35 years experience. Call Ron at 519-496-7539 or email ron.spncr@gmail.com
NEED HELP with snow removal? Laneways? Free Estimates. Ask for Brian cell: 519-313-0857 Mount Forest area
TONY THE HANDYMAN is available to help you if you need painting interior or exterior, small house repairs and installations, deck cleaning, staining, rebuilds and repairs, furniture assembly, custom furniture builds, junk removal, trailer services. Most odd jobs he can help with. See his website. www.toneythehandyman.com or email handymantony5464<@>gmail.co-m or call 519-766-7827
AB RENOVATIONS Basement, Bathroom and Kitchen renovations, ceramic tile, wall papering, painting, drywall, you name it. Affordable pricing. Free estimates. Fergus and surrounding area. Alan 519-787-1202 or cell 519-830-1202
SNOW BLOWER Service and repair to all makes. Great rates & fast service. Serving Fergus, Arthur and Elora areas. Call 519-766-5633.
SUMP PUMP installations & inspections. Back-up systems installed. Licensed and insured. Ken, 519-831-0422
MARTIN WELL Drilling- Rejuvenate & clean up existing wells. Well extensions. De-commission abandoned wells. Flow tests. Pump service & water treatment. MOE certified. Call Len 519-846-9162, Jeff 519-846-1993 or Mike 519-638-8928. www.martinwelldrilling.com
WETT CERTIFIED Wood & Pellet Technicians. Pellet and wood stove: sales, sweeps, diagnostics, parts, repairs, inspections & installations. Showroom featuring Harman & Enviro Pellet Stoves open by appointment. Doug Beatty & Sons, 519-848-3273
GIB'S PROPERTY Service-Interior painting, fall clean-up, waste disposal, odd jobs & more. Call or text Matt 519-362-4896 or gibsgardens11@outlook.com
GREENWAY CHIMNEY: Installs, sweeping, inspections, masonry repairs. WETT certified for your safety. Call 519-820-6369.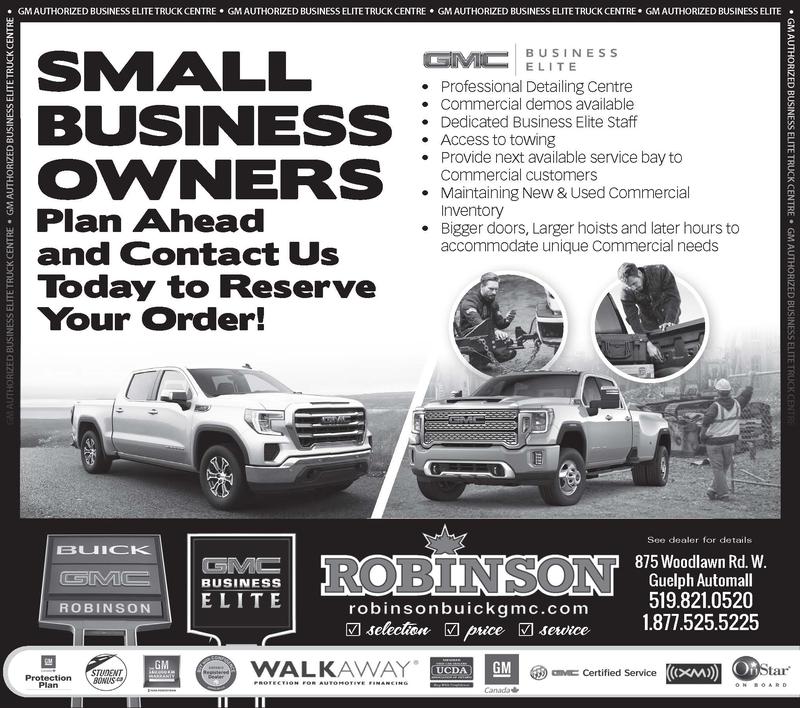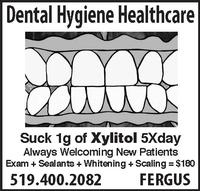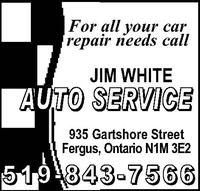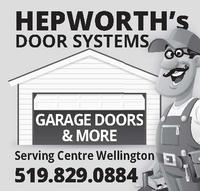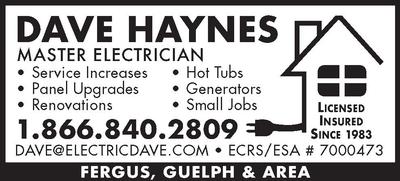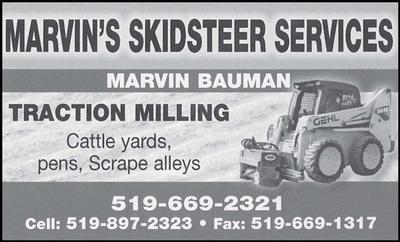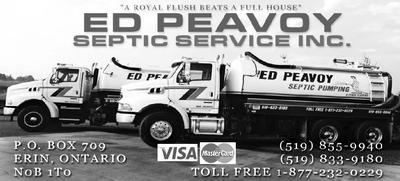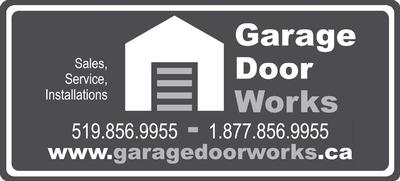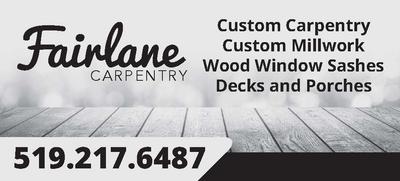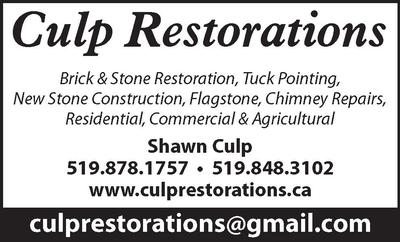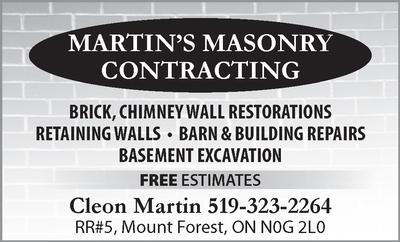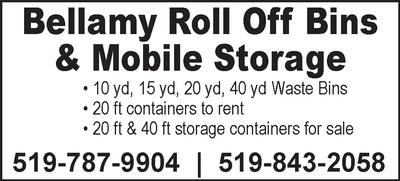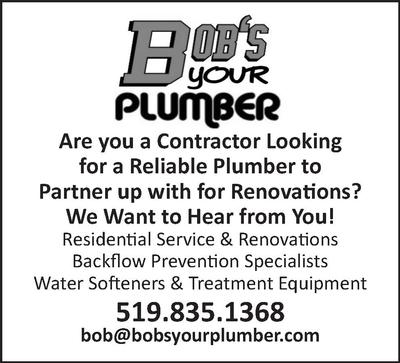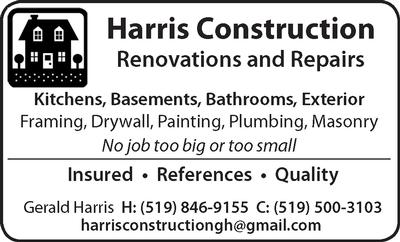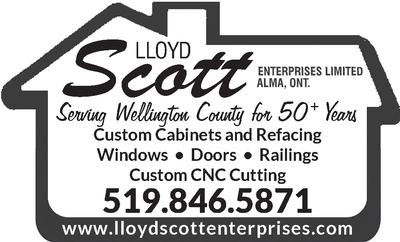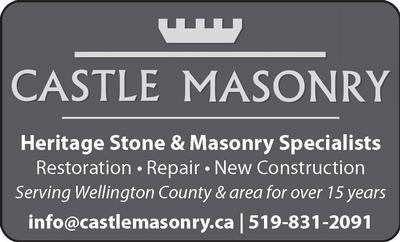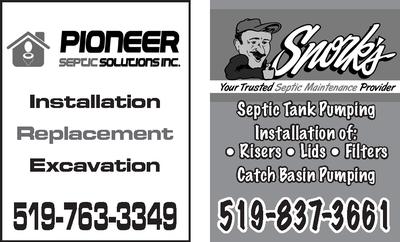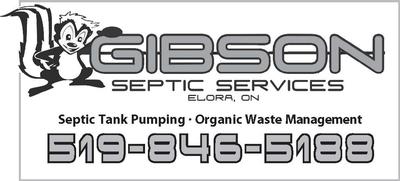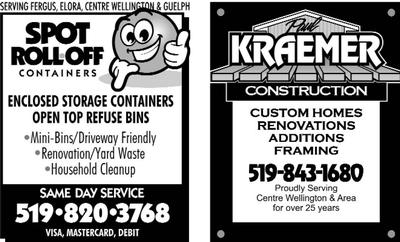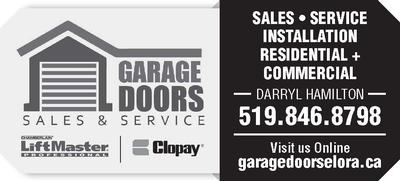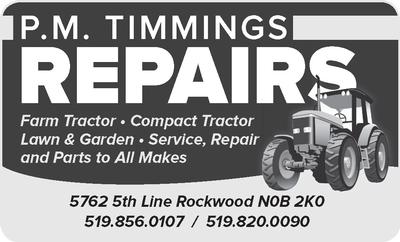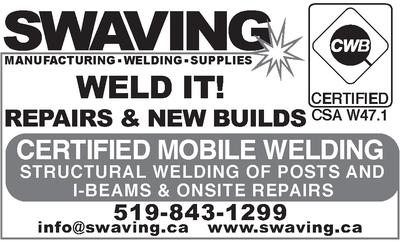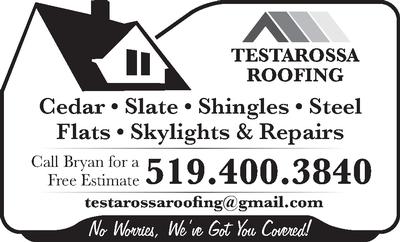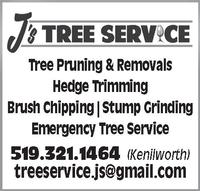 Seasonal
Christmas Trees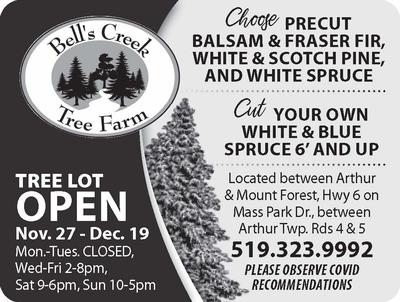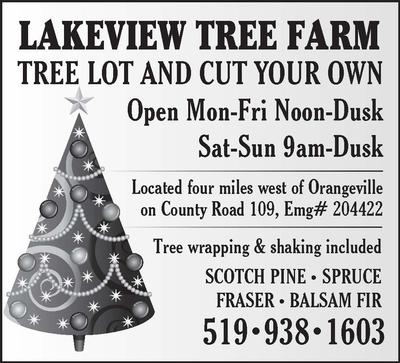 Vehicles
Cars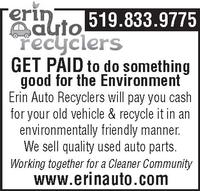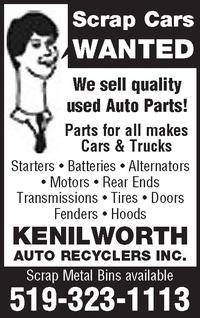 Wanted
Help Wanted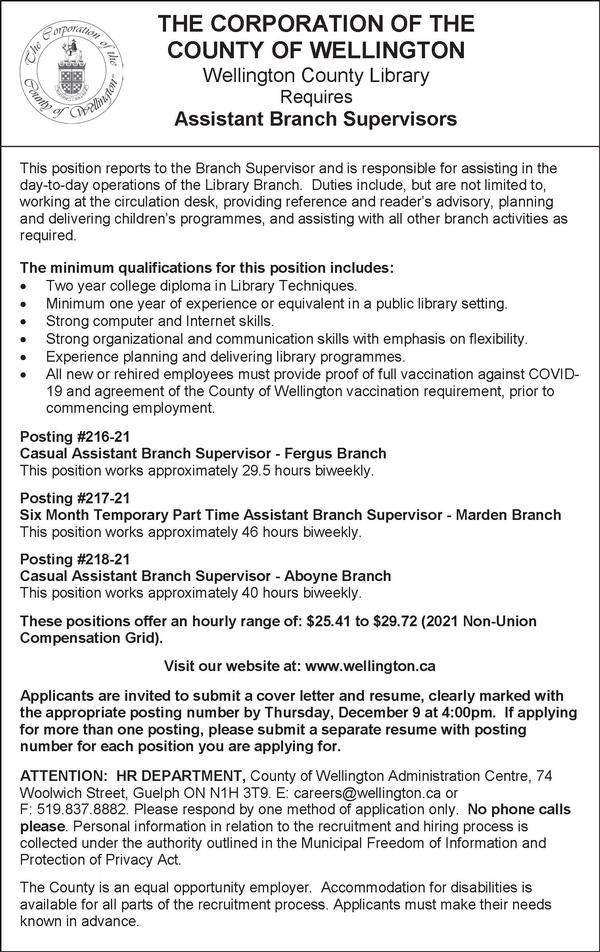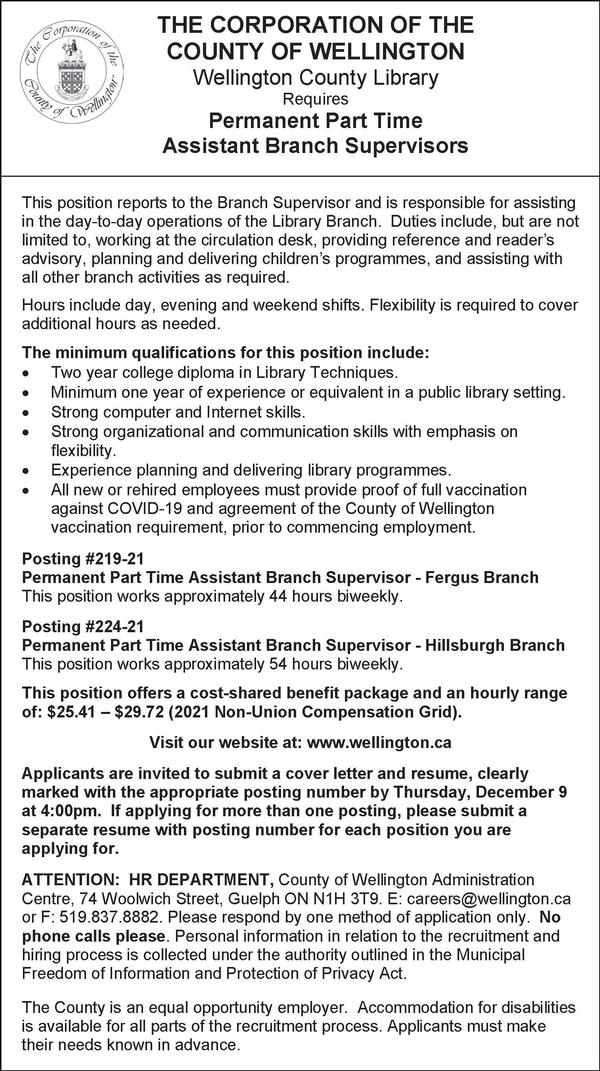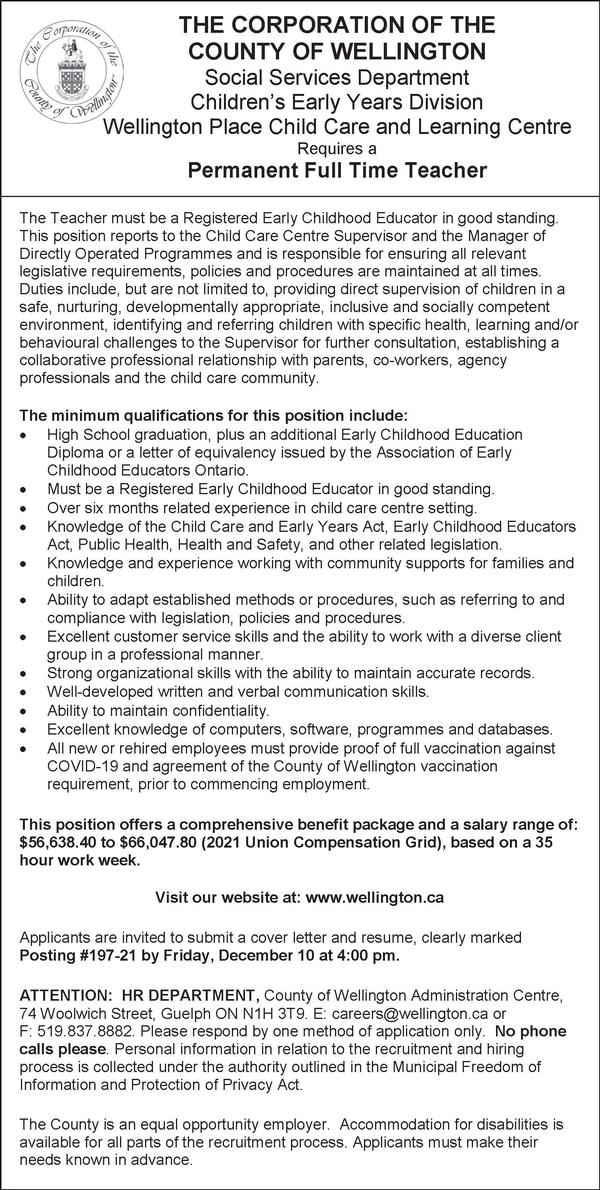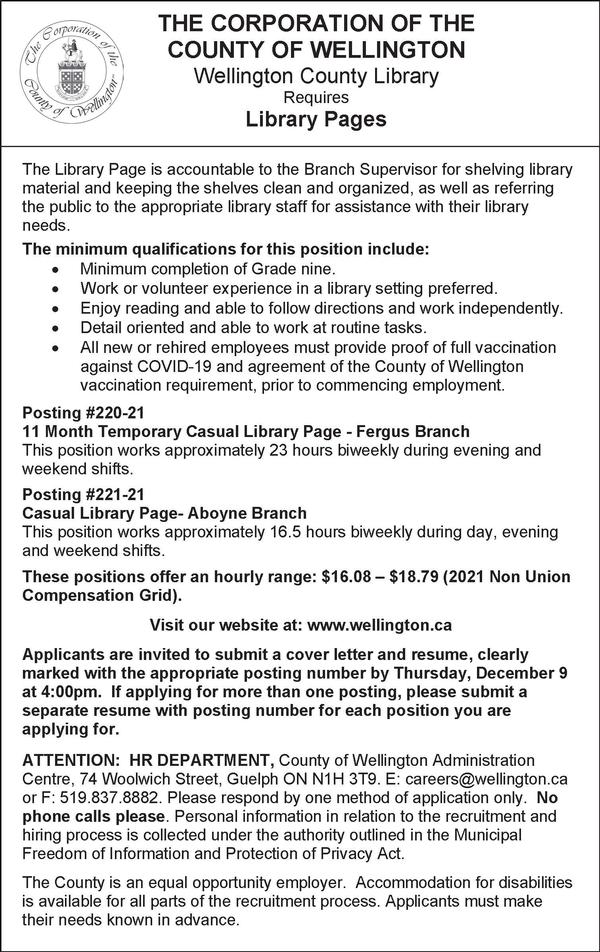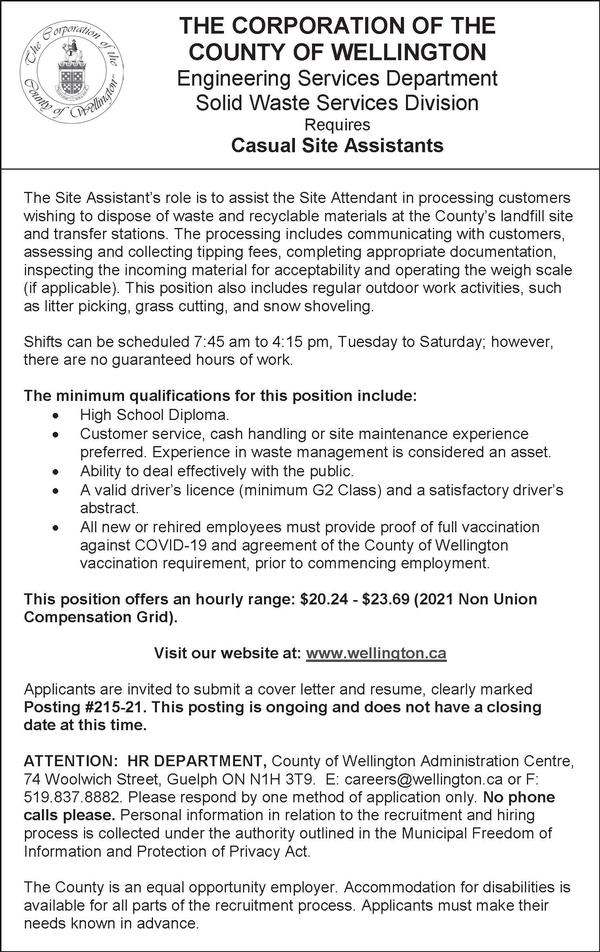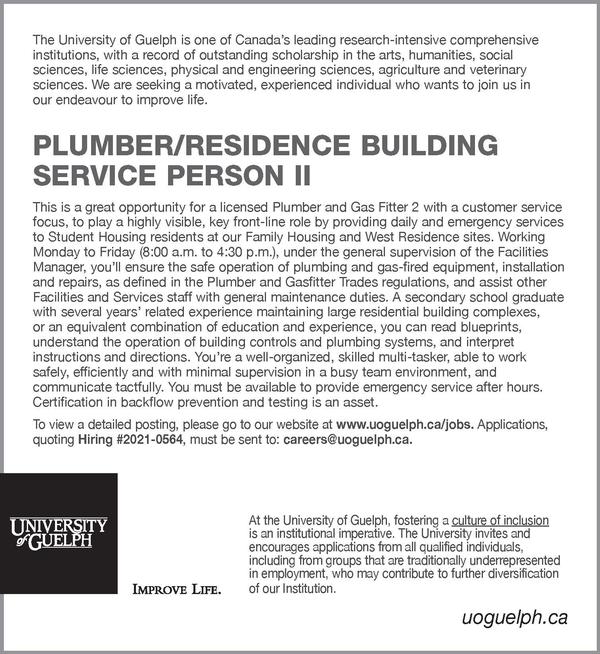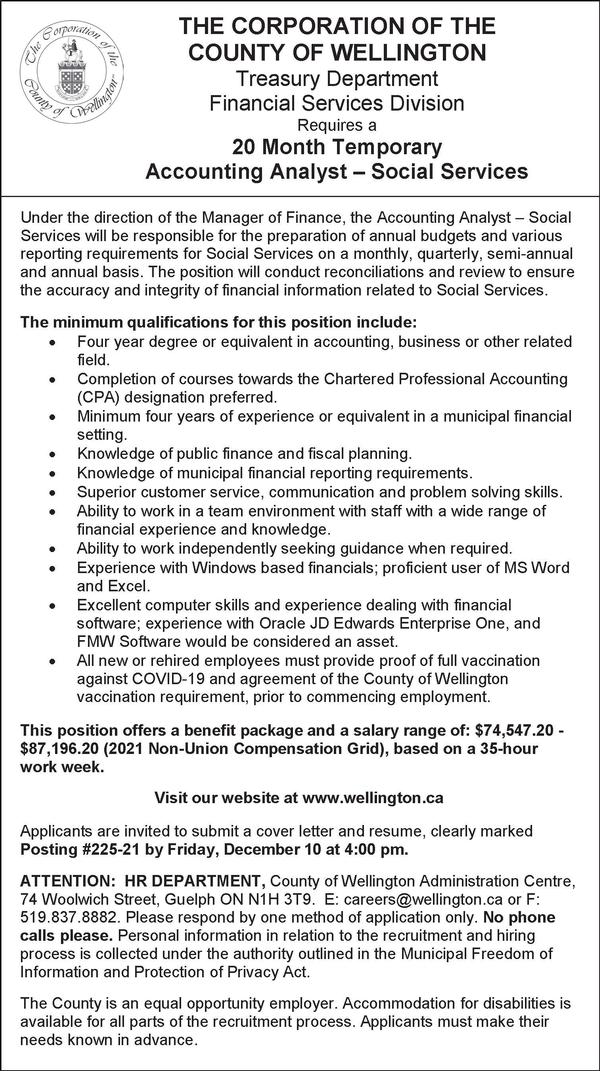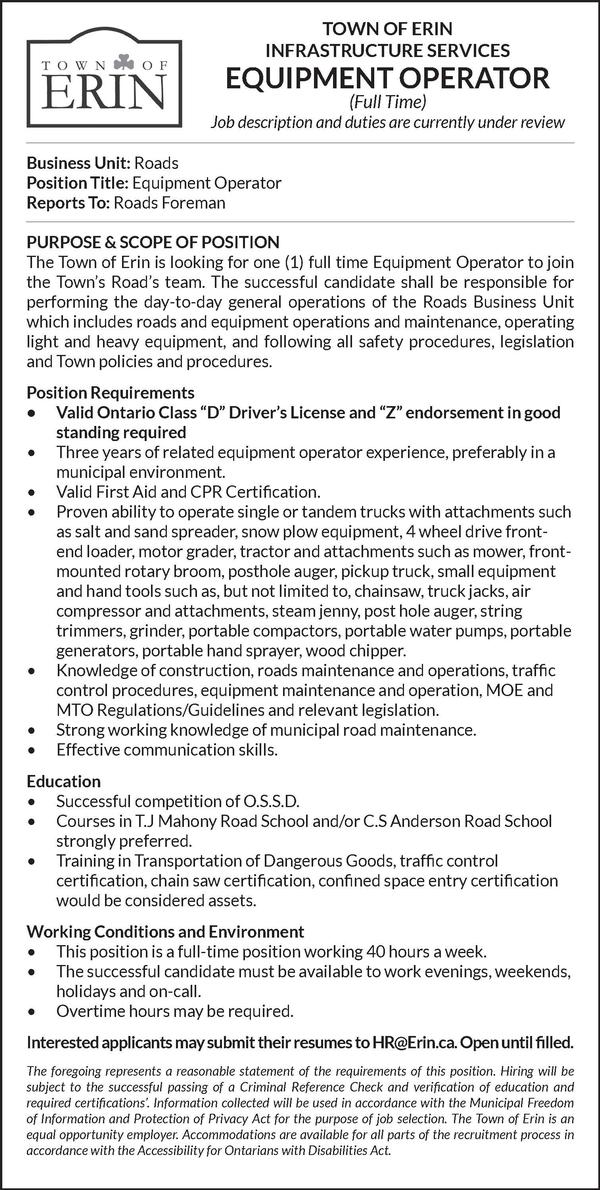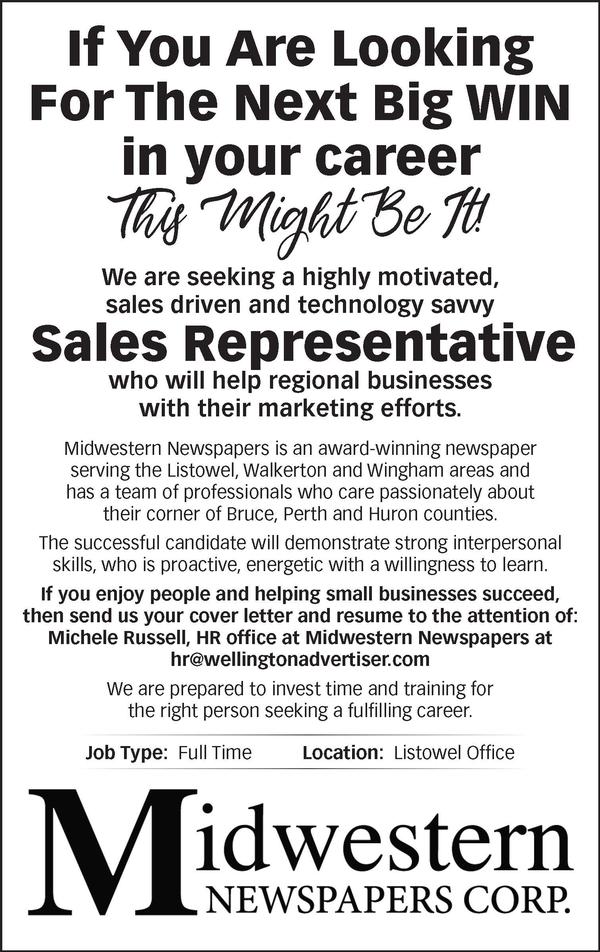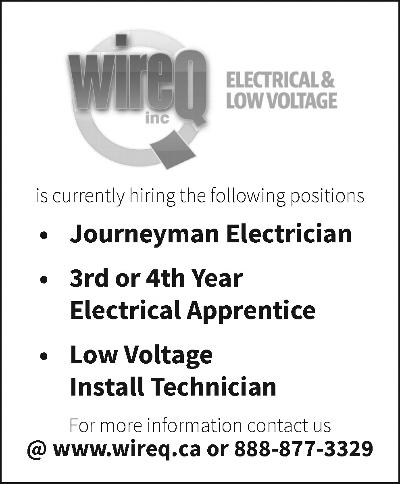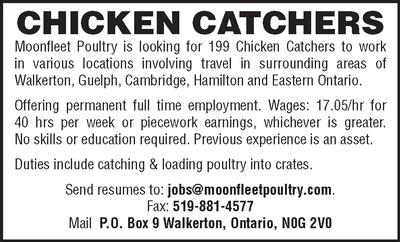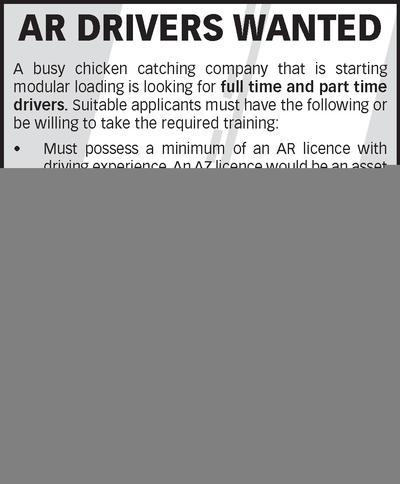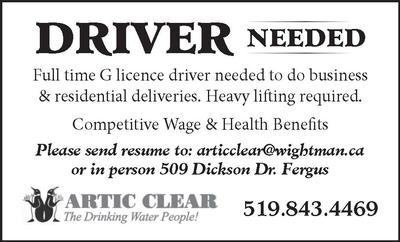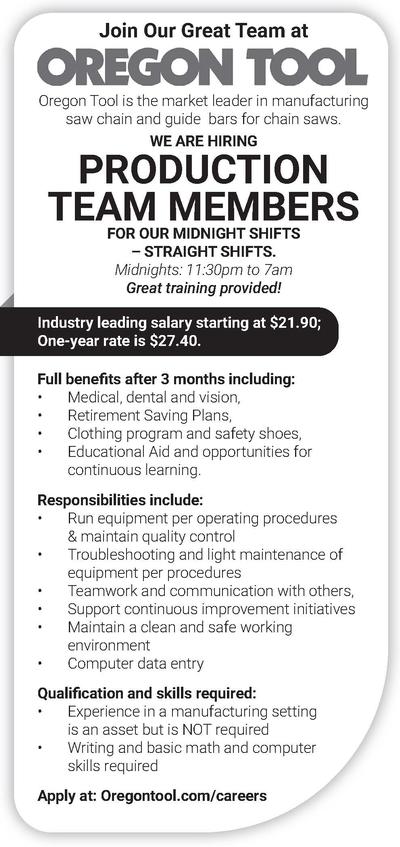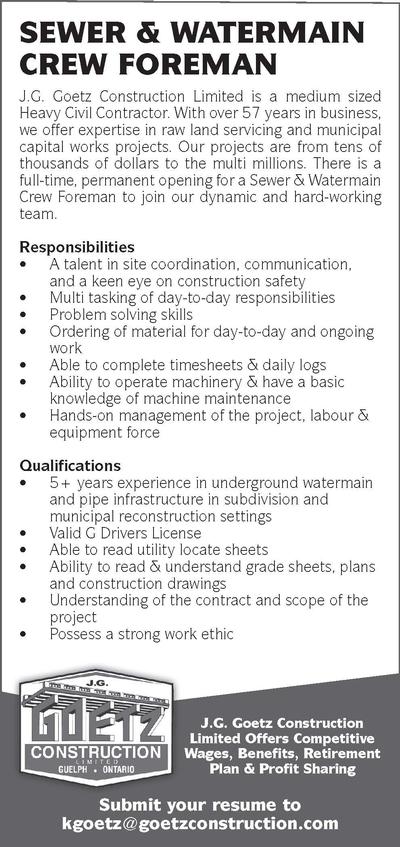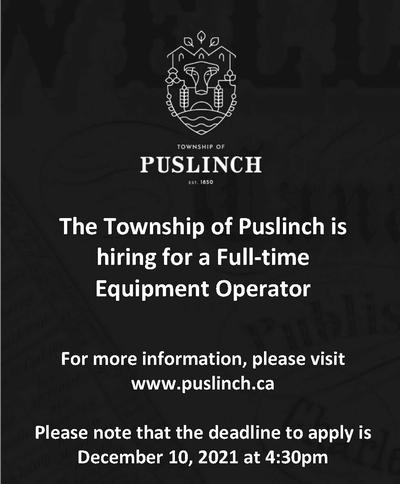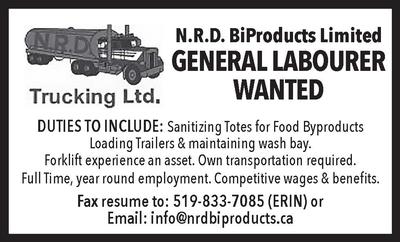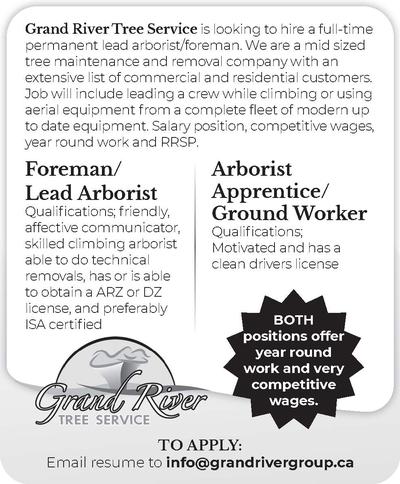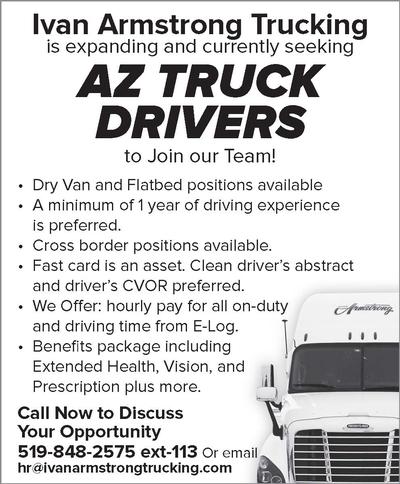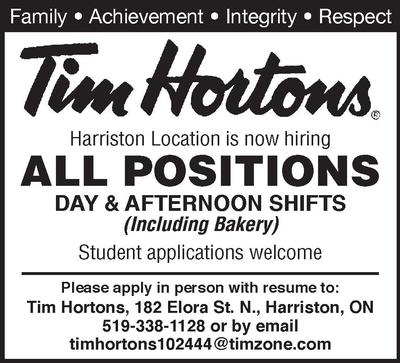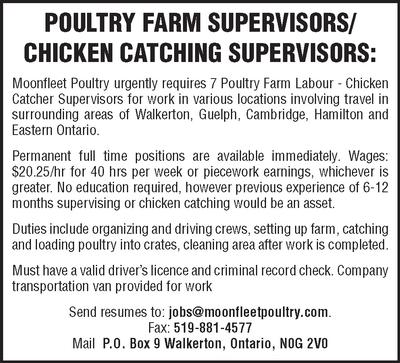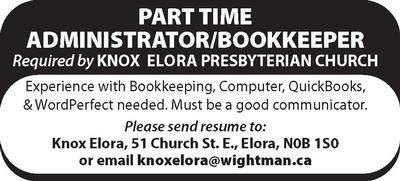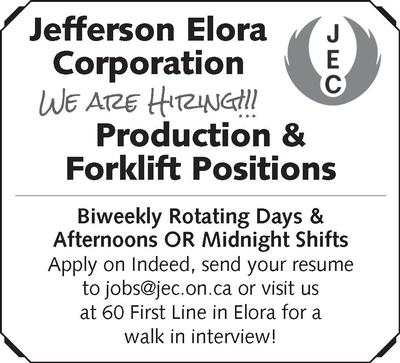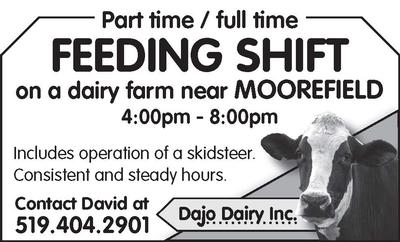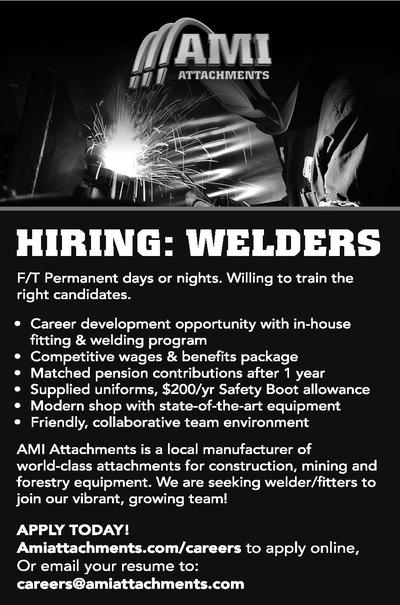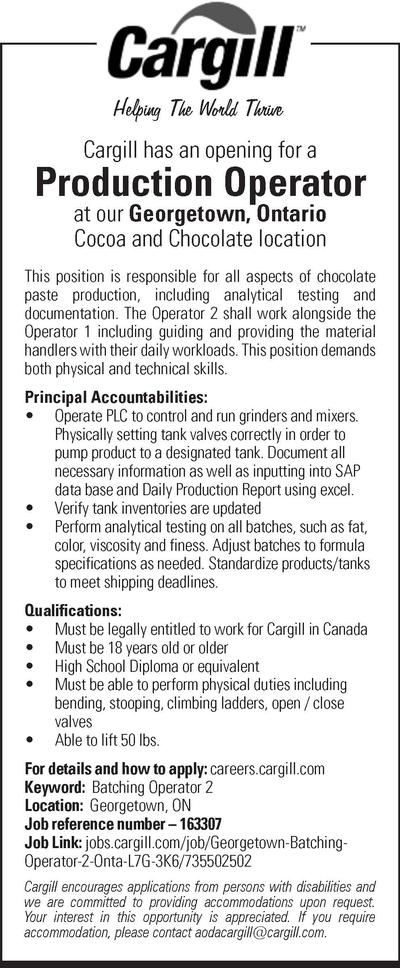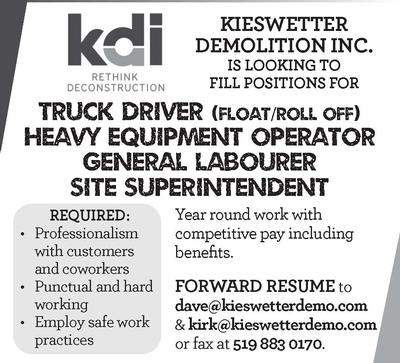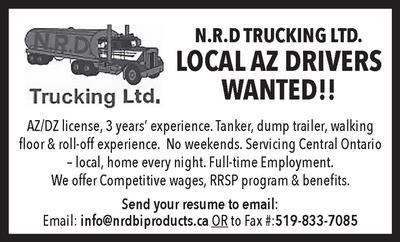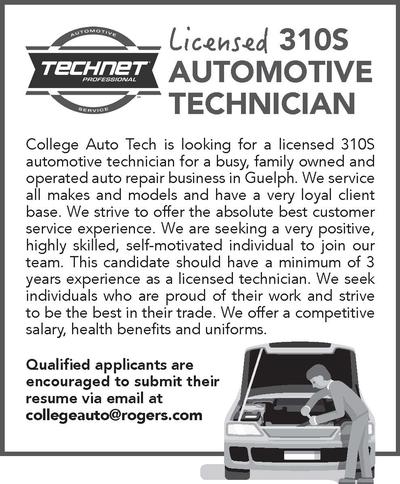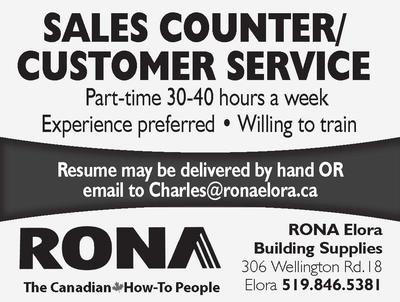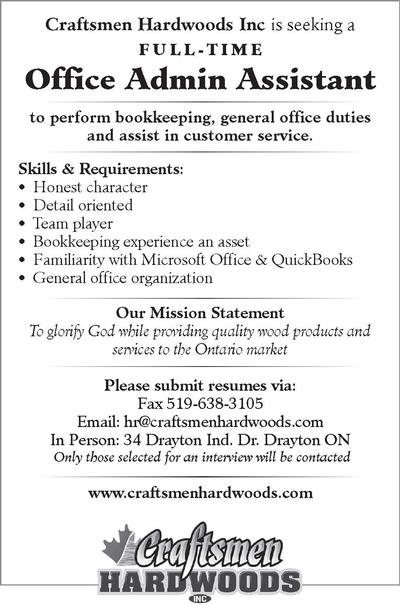 Items Wanted
RECORD ALBUMS wanted- rock, blues, punk, metal. Also looking for 60's-70's receivers, amps, turntables etc. and naptha gas style Coleman lanterns. Call Dave 519-824-3029 or email: blazerville74@gmail.com. If text preferred please use 905-788-5577
ANTIQUES AND Vintage Treasures We are looking for household items like furniture, porcelain, oriental carpets and collectables. Please call or text Neels 519-830-9277 or Email neelscompion@gmail.com
WANTED-unwanted snowblowers, lawn tractors, rototillers, older farm tractors and equipment for reconditioning. Will pick up. Bob 519-400-2925 No Sunday calls.